[Gaming NB] ROG BOOST GPU Overclock (O.C.) Technology
ROG Boost GPU Overclock (O.C.) technology is the exclusive GPU overclocking technology made for models with Nvidia GPU. Through Armoury Crate Turbo Mode and Manual Mode, the system is capable of boosting the GPU frequency, giving an instant step-up on the graphics performance.
Models Supported: GX502 and other ROG notebook series (including G, GX, GU, GA, GZ notebook series). For more supported models please visit the Gaming Series Notebook Product from ASUS official website.
Note: Please make sure the bundled power adapter is inserted, in order to run Armoury Crate Turbo Mode and Manual Mode.
1) With Armoury Crate Turbo Mode

, the ROG Boost

brings an instant boost of performance to the end user. The GPU clocks up to a higher frequency and delivers remarkably smooth performance for even the most graphically demanding titles.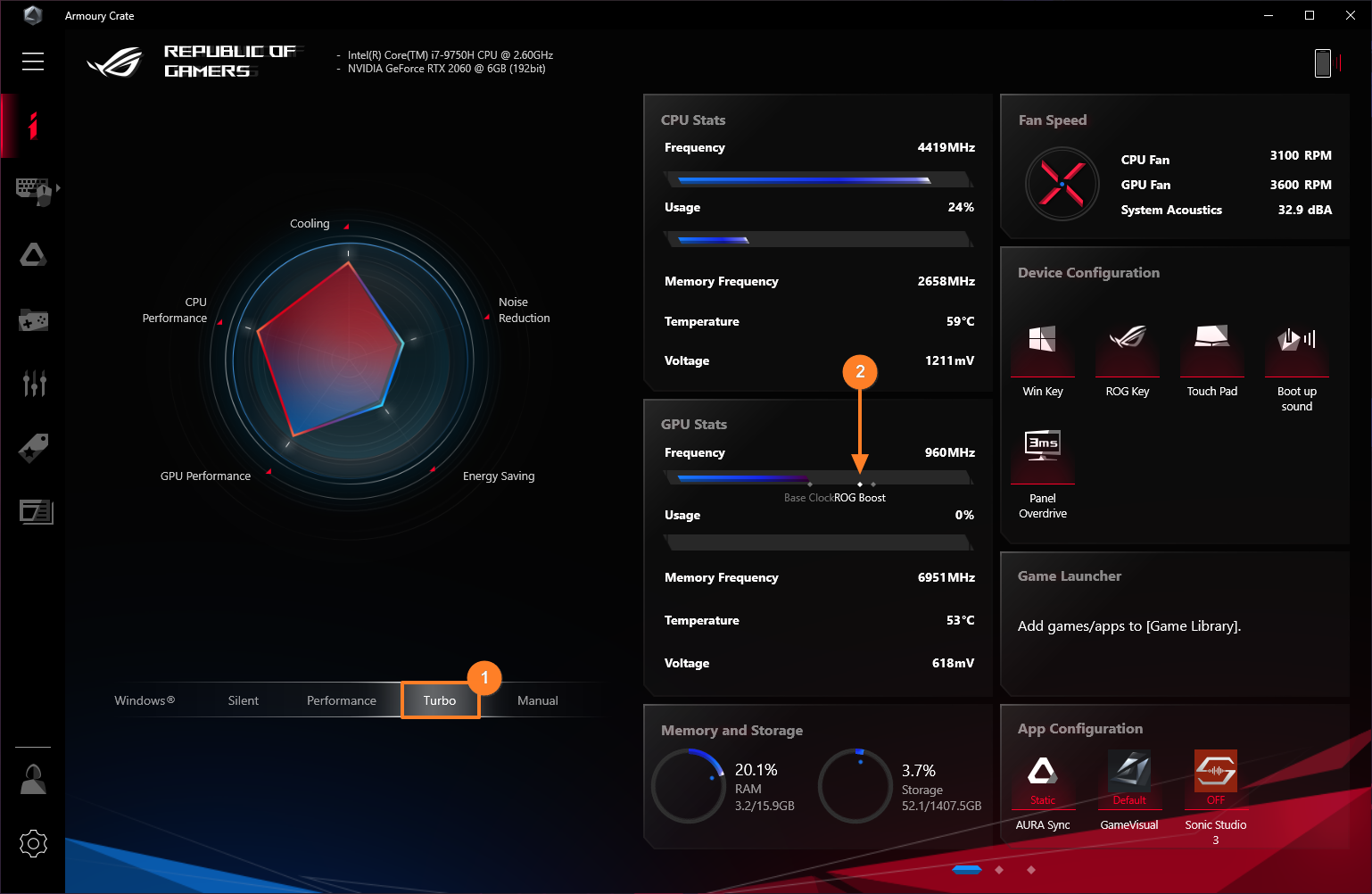 2) With Armoury Crate Manual Mode

, by adjusting the GPU Base Clock Offset

, additionally overclocking capability allows user to freely fiddle with the clock offset (ROG Boost O.C

) for unique experience.