Product
ASUS ZenWiFi AX (XT8), GT-AX11000, GT-AX11000 (Call of duty 4), RT-AX3000, RT-AX56U, RT-AX58U, RT-AX88U, RT-AX92U, TUF-AX3000, ZenWiFi Mini AX XD4
[Wireless Router] How to improve compatibility of IoT device with ASUS WiFi 6(AX) Router?
WiFi 6(802.11ax) is definitely backwards compatible with WiFi 5(802.11ac). If you turn on WiFi 6 mode, the ASUS AX Router will communicate with other legacy devices. However, when 802.11ax-only OFDMA conversations are occurring, RTS/CTS mechanisms will be used to defer legacy transmissions.
Therefore, if your network devices support 802.11ax, please check that the WLAN card driver has been updated.
You can refer to the following FAQ: [Wireless] How to fix laptop wireless card driver can't find router's wireless SSID(for 802.11ax routers)?
If your IoT devices cannot upgrade to WiFi 6, we will suggest you that turn off some options to ensure better compatibility.
1. Connect your computer to the router via wired or WiFi connection and enter your router LAN IP or router URL http://www.asusrouter.com to the WEB GUI.

2. Key in your router's username and password to log in.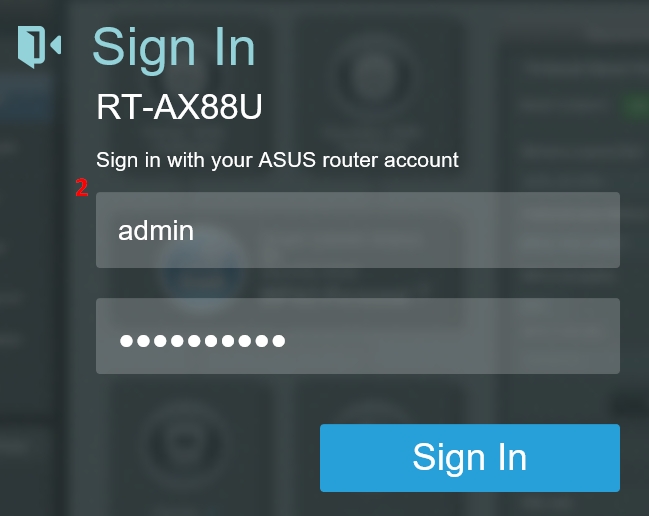 Note: If you forget the user name and/or password, please restore the router to the factory default status and setup.
Please refer to [Wireless Router] How to reset the router to factory default setting? for how to restore the router to default status.
3. Go to [Wireless] > [General] page.
3-1. Turn off [Enable Smart Connect] and select the [Band] for your network devices.
3-2. Disable [802.11ax / WiFi 6 mode]
3-3. Disable [Wi-Fi Agile Multiband]
3-4. Disable [Target Wake Time]
3-5. Disable [Protected Management Frames]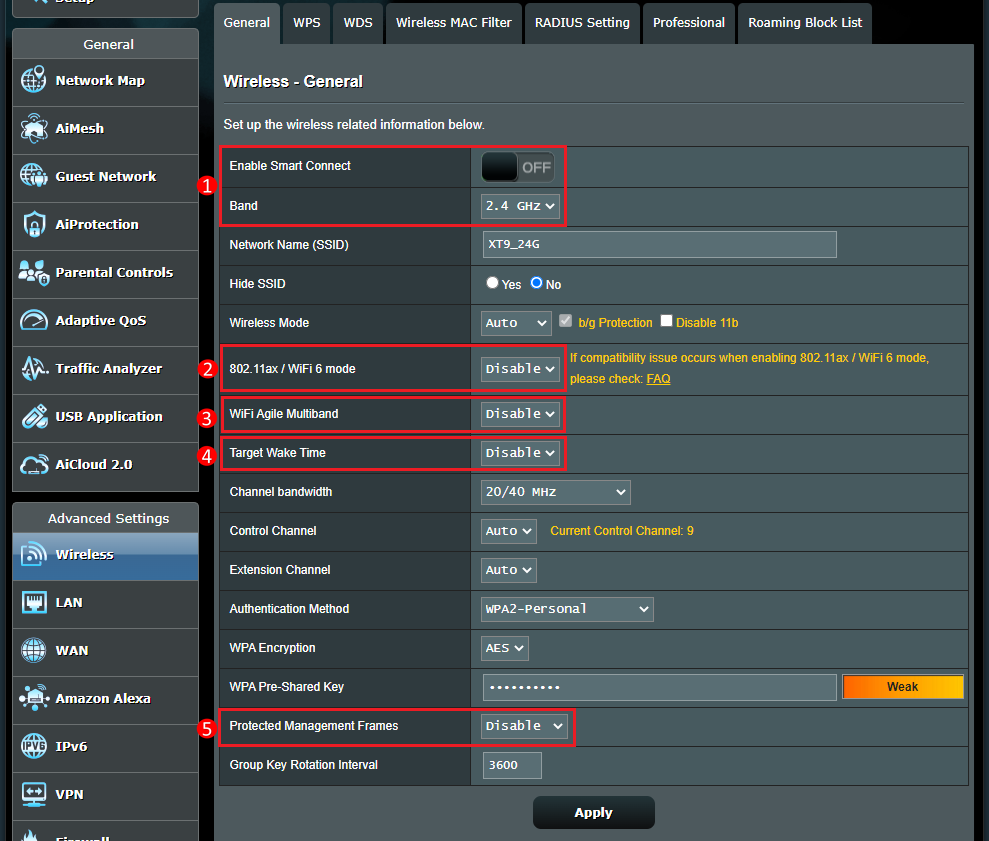 4. Click [Apply] to save.
How to get the (Utility / Firmware)?
You can download the latest drivers, software, firmware and user manuals in the ASUS Download Center.
If you need more information about the ASUS Download Center, please refer this link.