[Notebook] Realtek Audio Console - Introduction
How to set the Realtek Audio Console (The example shown is with the UX581GV)
A. Go to select Realtek Audio Console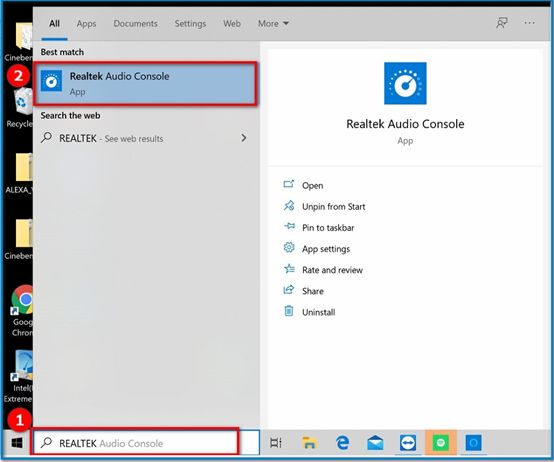 B. Main page : You can click the icon to do the setting for Playback devices or for Recording devices.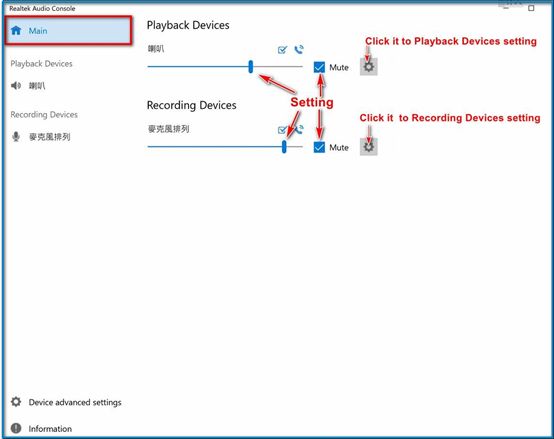 C. Navigate to Playback Devices :1.Main Volume 2.Sound effects 3.Equalizer 4.Environment 5.Default Format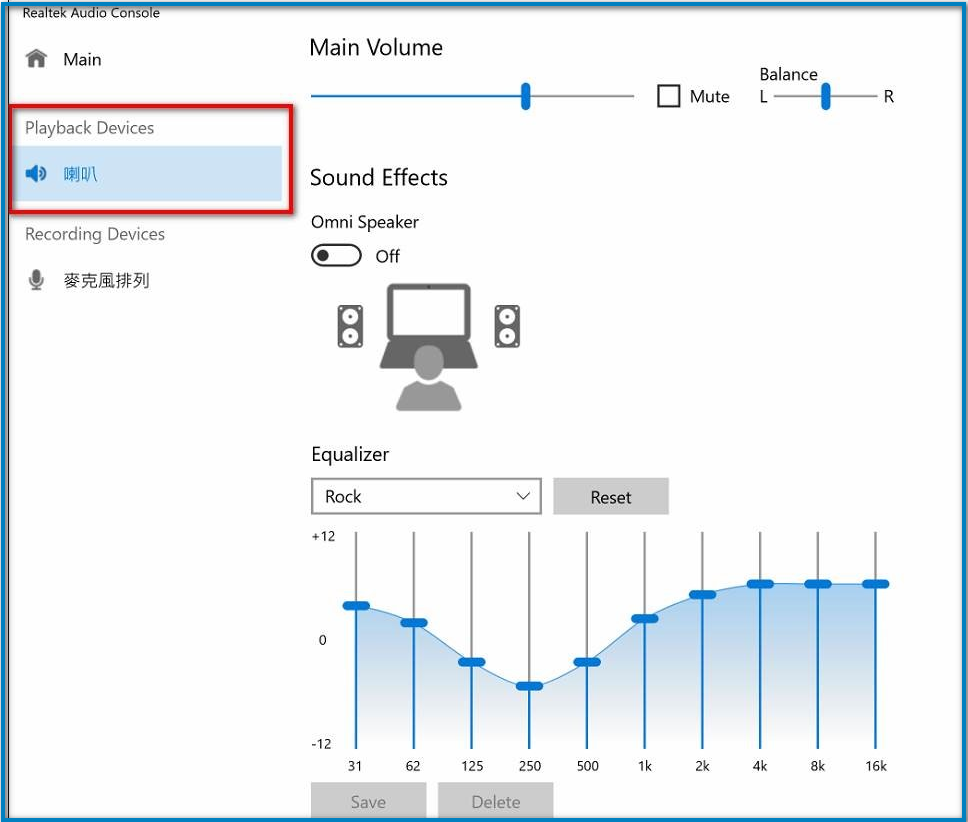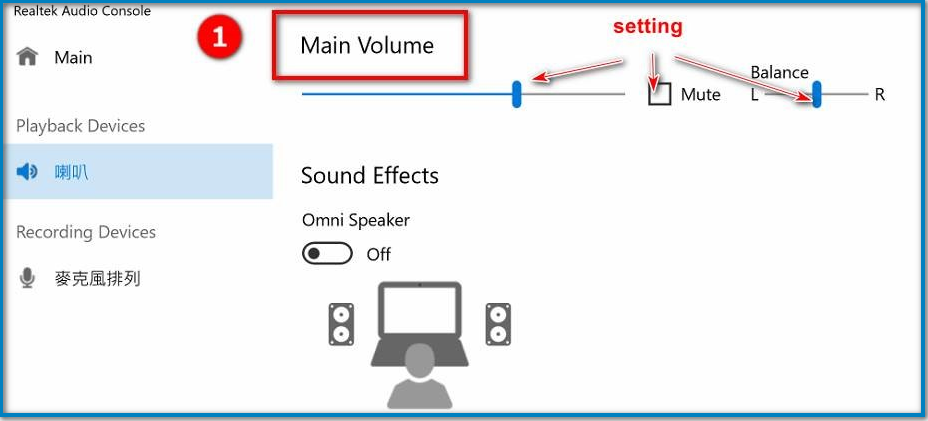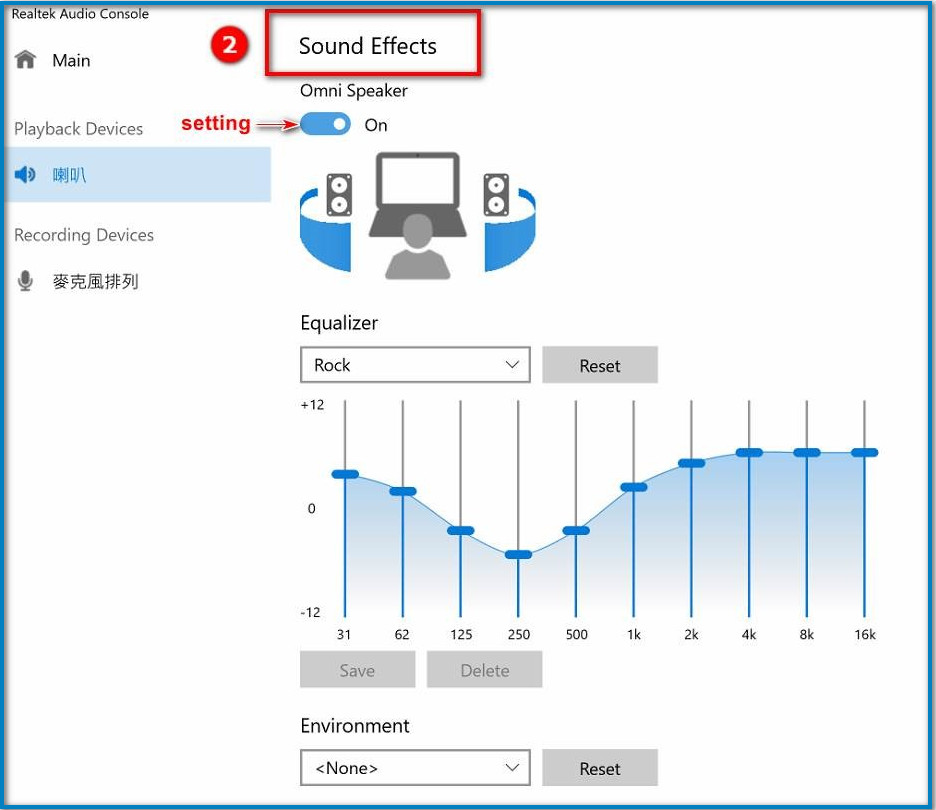 Equalizer: You can create a custom setting or select a preset setting.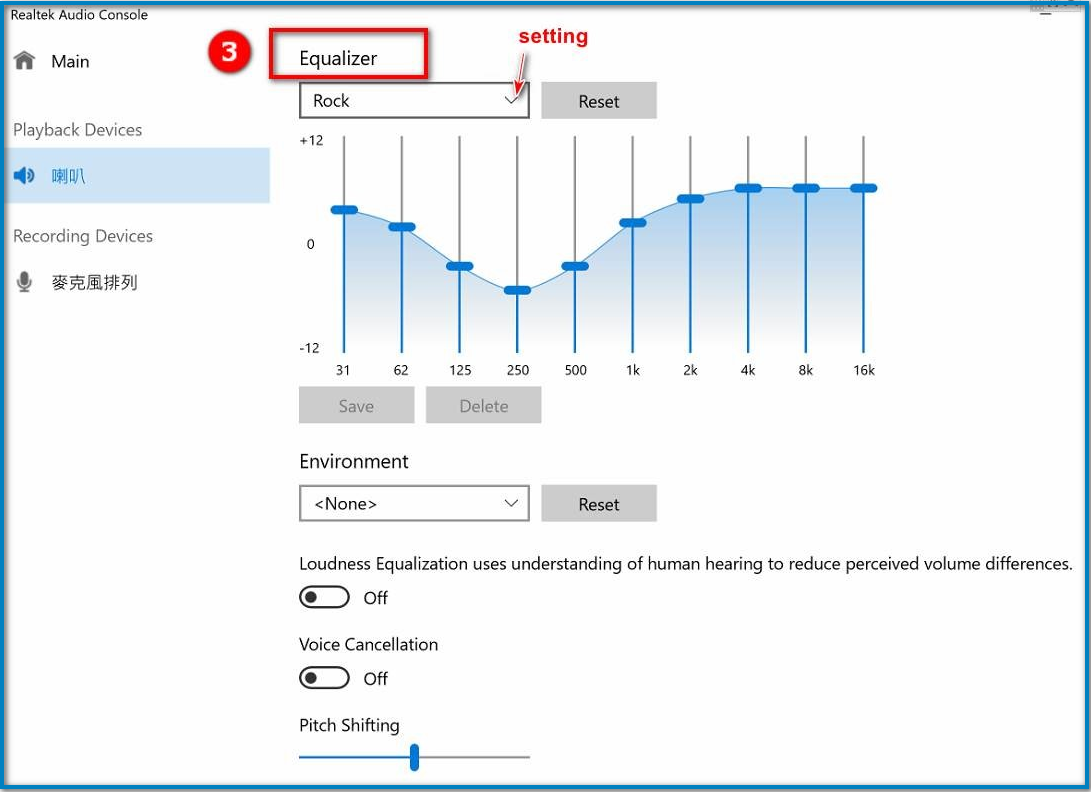 How to create a custom setting ?
Input the preset name or select an existing preset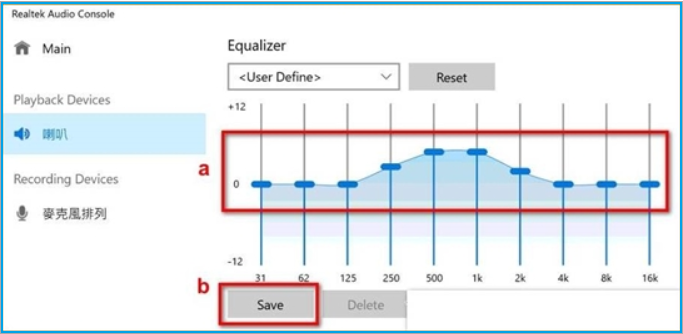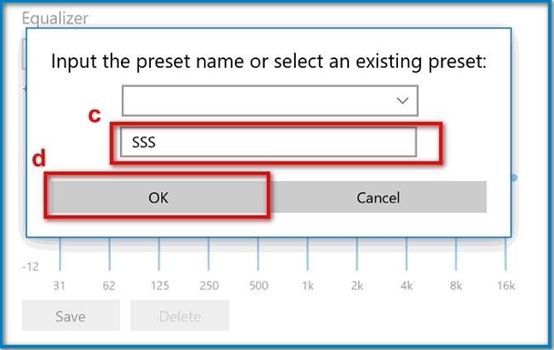 How to delete a custom setting ?
Please follow the steps in below screenshots.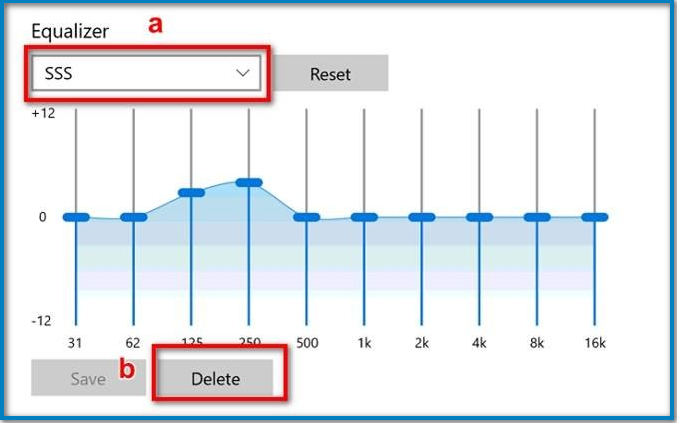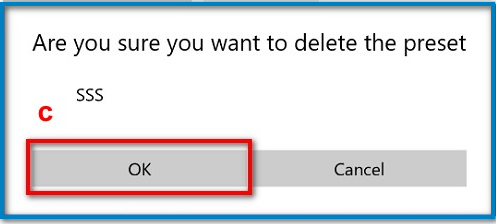 Environment: Select a simulated environment preset: Padded Cell, Room, Bathroom, Living Room, Stone Room, Auditorium, Concert Hall, Cave, Arena.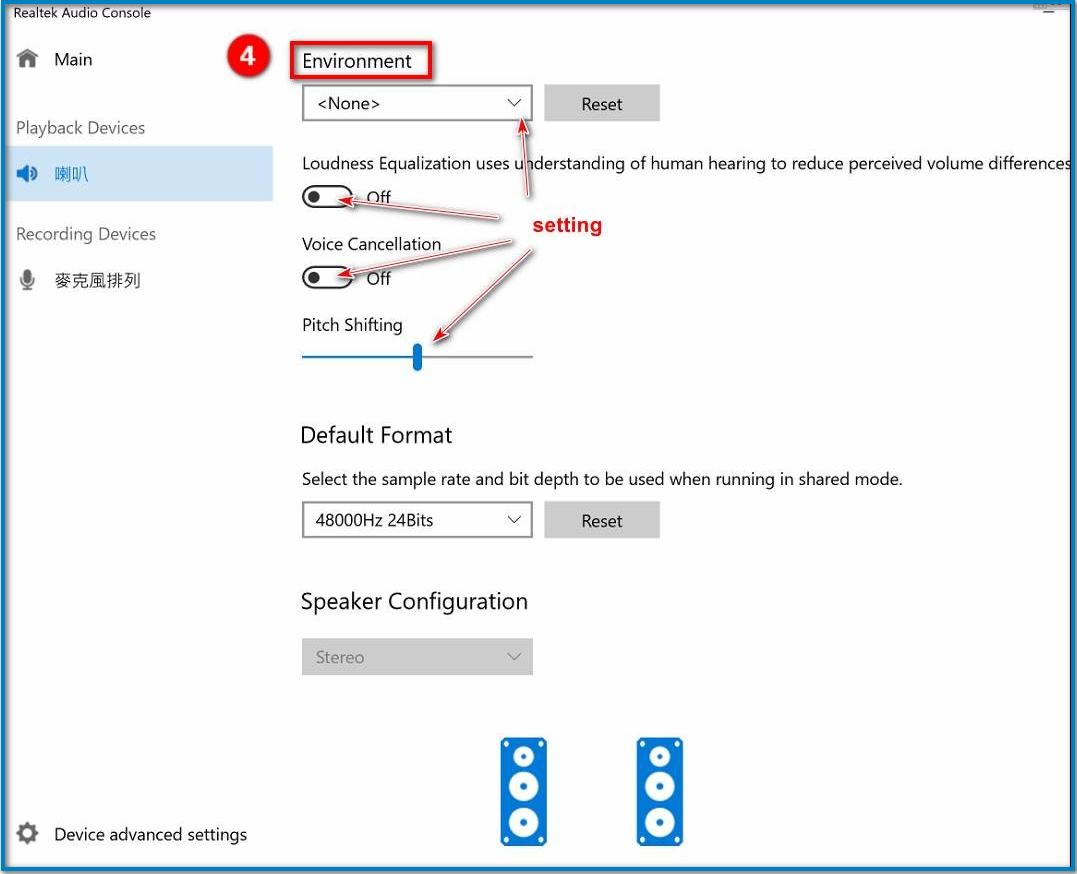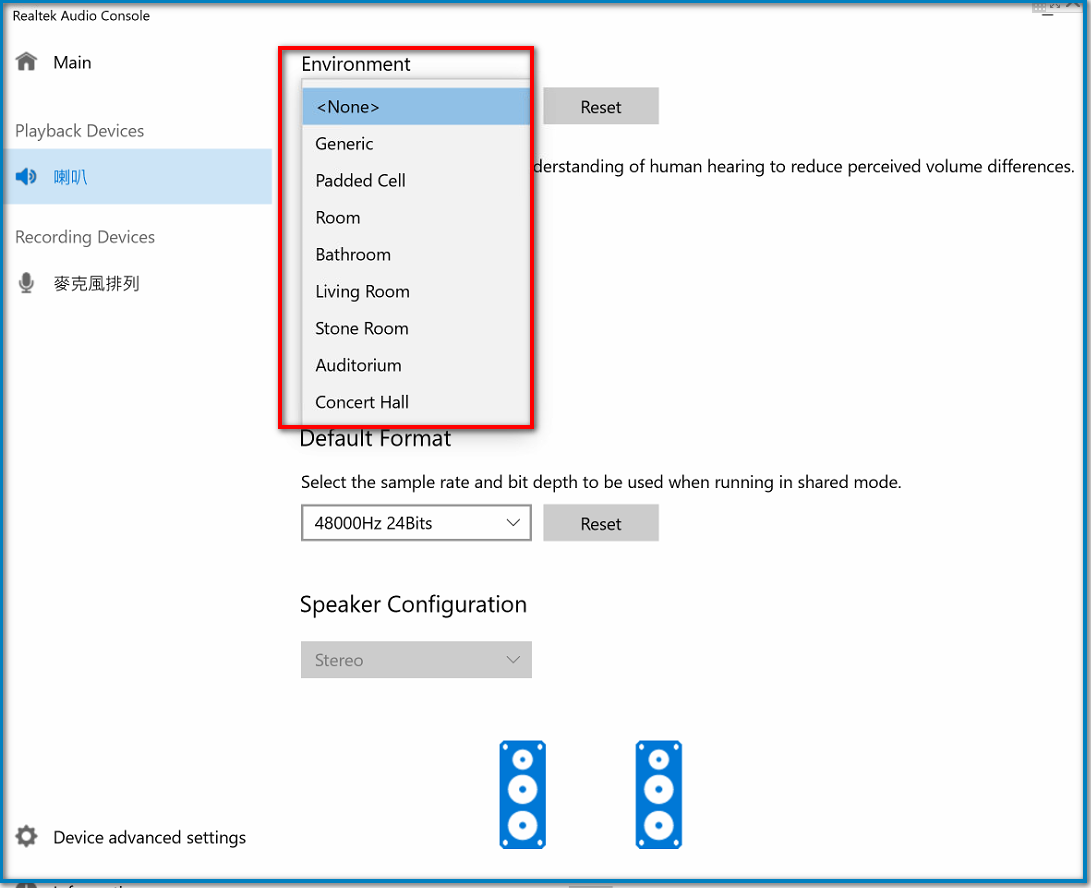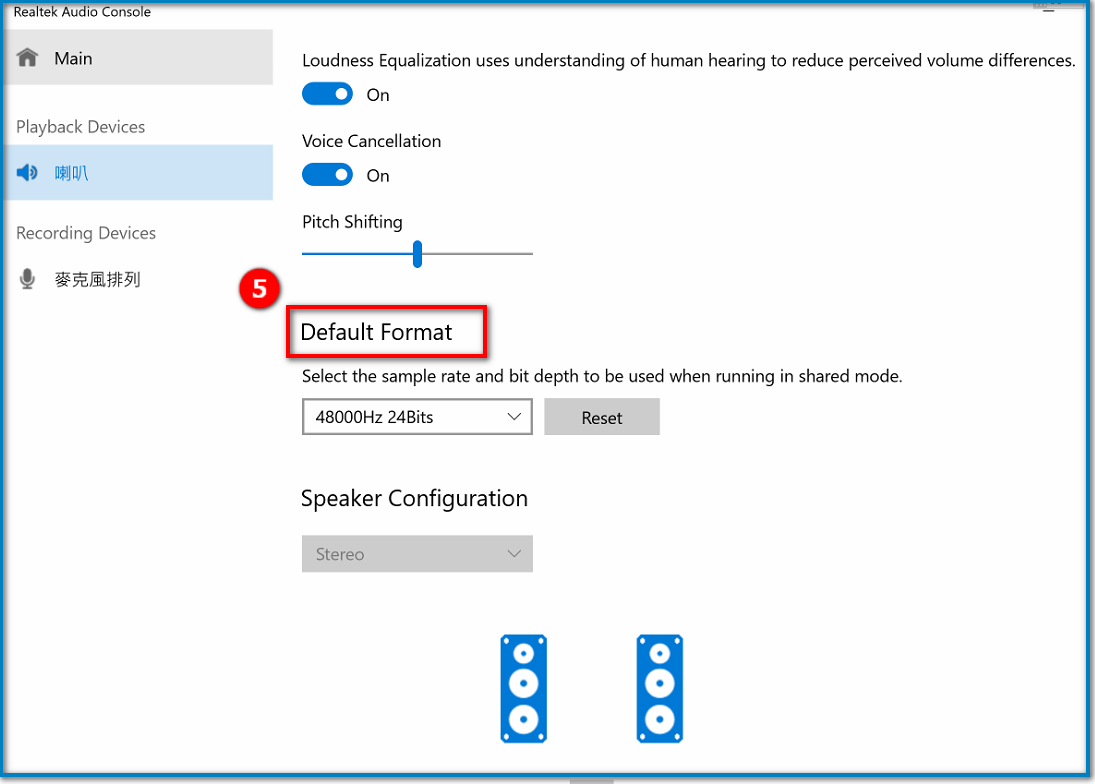 Note: Speaker Configuration is the settings for multi-channel speakers.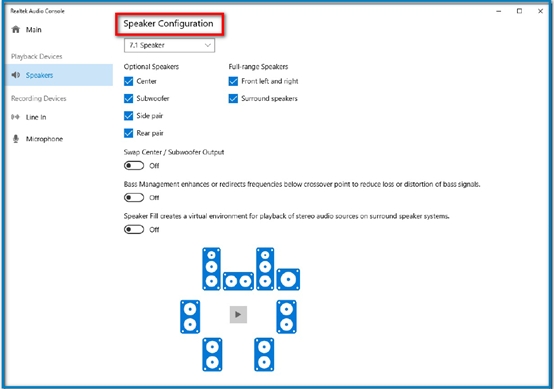 D.Navigate to Recording Devices:1.Main Volume 2.Microphone Effects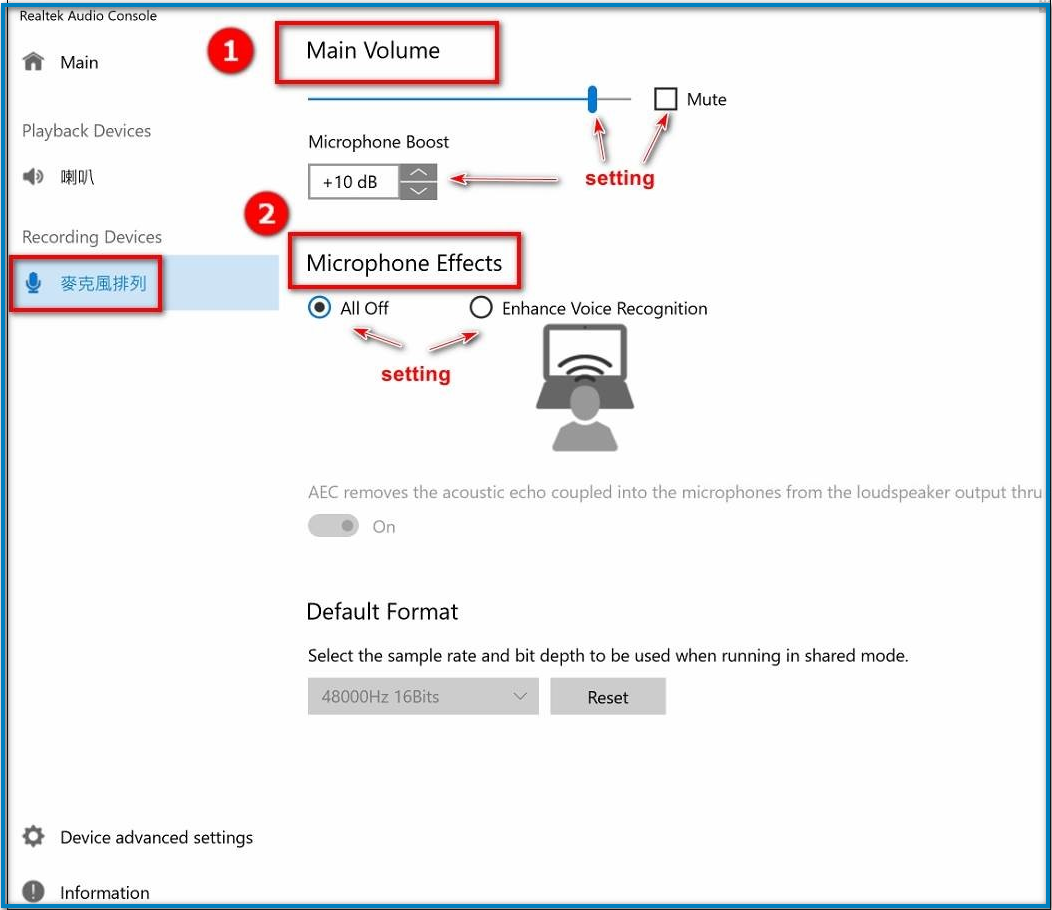 E. Device advanced Settings: In the Device Advanced settings, you can check the connector settings and connector re-tasking.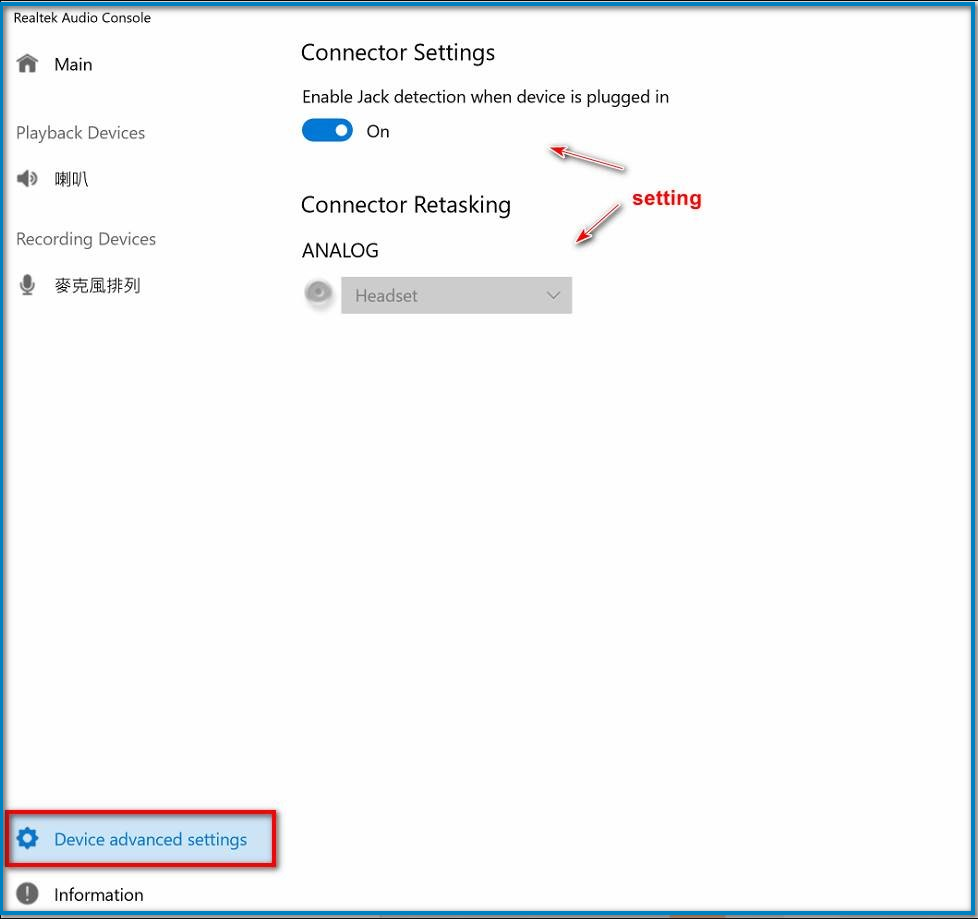 F. Information: You can check the version number of the Audio Driver and the current UI.