[Gaming NB] Dolby Atmos Introduction
●About Dolby Atmos
Dolby Atmos enables sound designers to specify different qualities of each sound, including location, movement, size, focus, and more. This frees game and movie sounds from individual speaker channels, so they can be precisely placed and moved to flow above and around you in three-dimensional space. Sound effects follow the on-screen action and seem to emanate from a precise location, whether a character or object is static or in motion, for a more immersive experience.
●What is Dolby Access?
Dolby® Access is an app for Windows 10 and Xbox that lets you set up, try, and experience Dolby Atmos, a breakthrough sound technology that pulls you inside the action with immersive, moving audio for your games and movies.
●Models Supported
ROG Zephyrus G14 series notebooks.
For more supported models please visit the Gaming Series Notebook Product from ASUS official website.
●To Start Dolby Access
To start Dolby Access, please click Windows Start Button①> Dolby Access②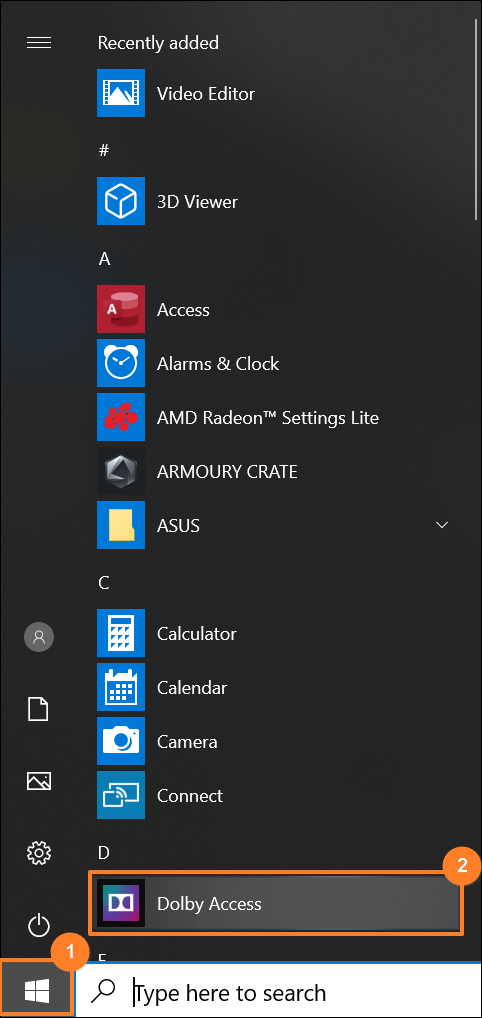 ● Dolby Access - Guided Tour
Click on the top menu of Dolby Access app to browse Home, Products, and Settings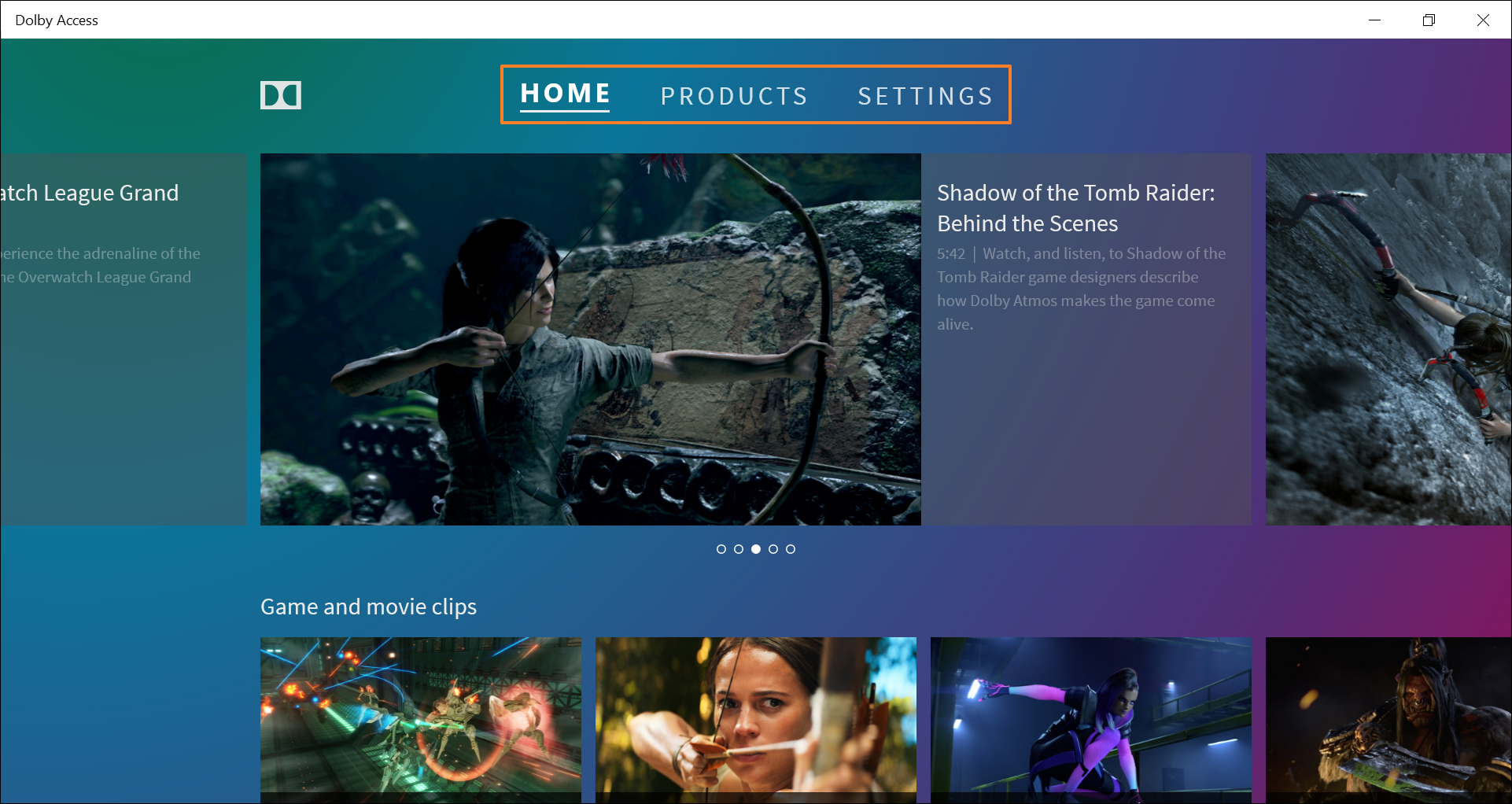 [HOME]
The home screen will allow users to experience the Dolby Atmos quality with demo content from some of the Dolby Atmos enabled titles.
(Content limited without internet connection)
[PRODUCTS]
In the products page, users can check the status of their Dolby Atmos for each audio output, and perform setup as needed.
(Built in speakers is the default setting)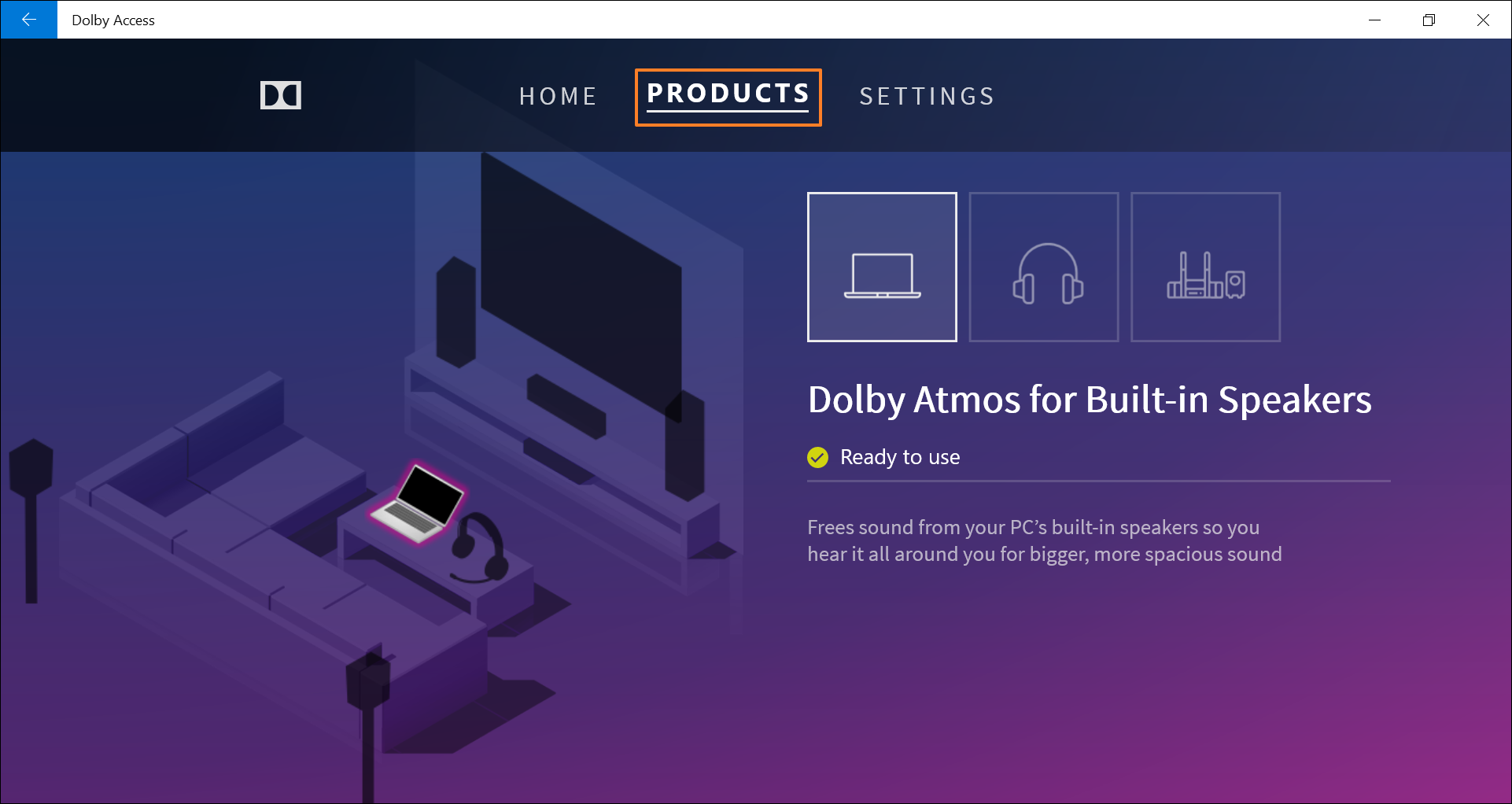 [SETTINGS]
Users will be able to select their settings based on specifically tuned profiles for Music, Movies, Games, Voice, or even customize their own profiles. Default will be Music.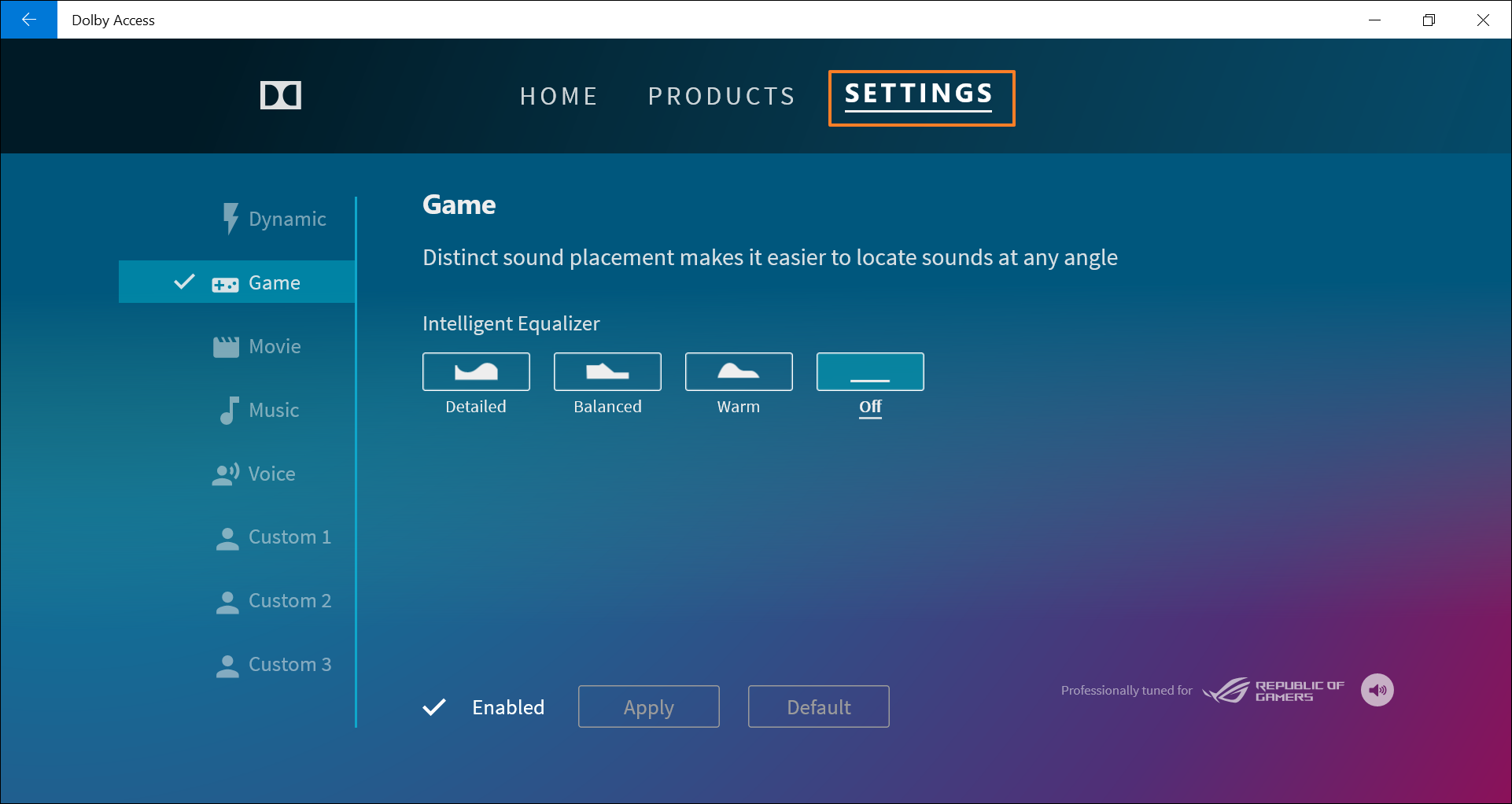 ● Q&A
Q: How should I confirm whether Dolby Vision was enabled?
A: Once Dolby Vision was enabled, user will find out setup item on Dolby Access application.
For details on Dolby Atmos and Dolby Access app, please refer to the link below
Dolby Access Overview& FAQ Link
Dolby Access Support Link
Download Dolby Access Link
Dolby Access: Contact Dolby Link