Product
H5600QE, H5600QM, H5600QR, W5600Q2A
[Gaming NB] AMD Vari-Bright Technology Introduction
The purpose of AMD Vari-Bright Technology is saving power by reducing backlight, while boosting image brightness in order to compensate for the reduced backlight level and increase readability of the screen content. This feature is only activated while the system is running on battery (DC mode) and disabled while connected to a power adapter (AC mode). Since Vari-Bright technology continuously detects the pages in use and adjusts the backlight mode by itself, you can turn off or modify the Vari-Bright level through the following settings, if you feel discomfort due to repeated backlight switching.
2-1 Please type and search [AMD Radeon Software]① in Windows Search Box, and click on [Open]②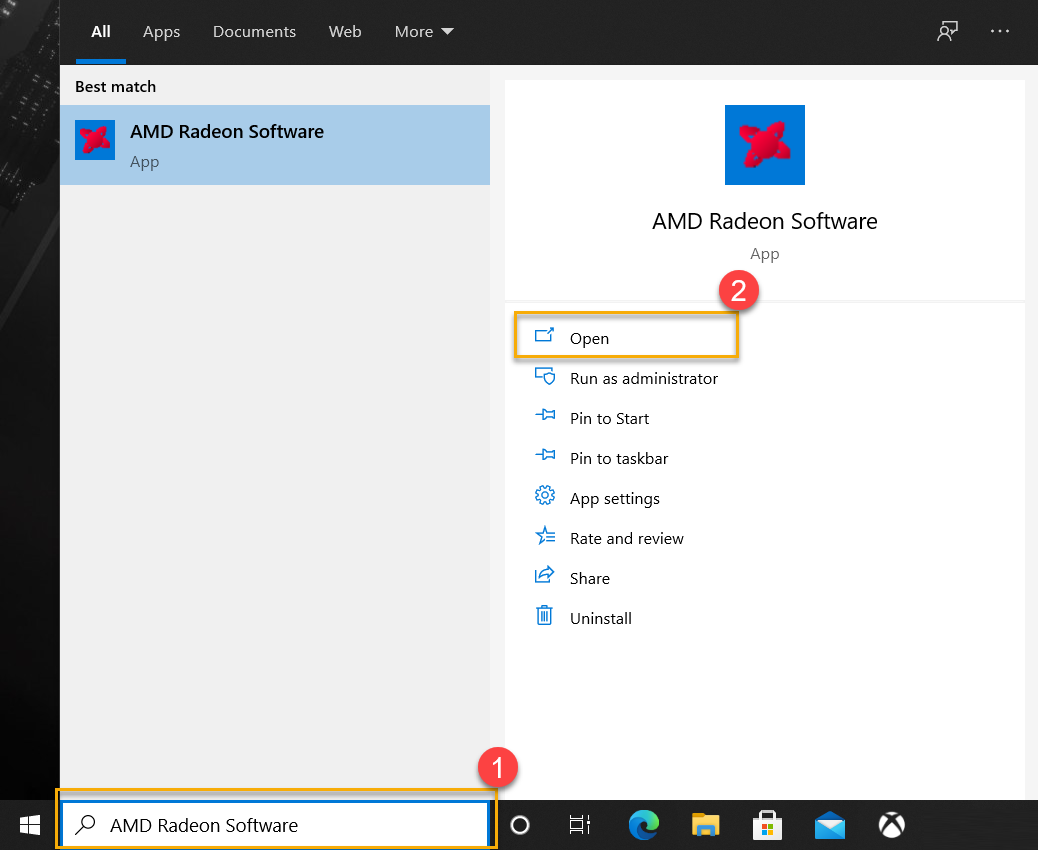 2-2 In [Setting]① at Home page, the Display Options is under [Display]② item. You can select [Vari-Bright]③ Enabled or Disabled, and [Vari-Bright Level]④ can be optimized to match your power consumption preference.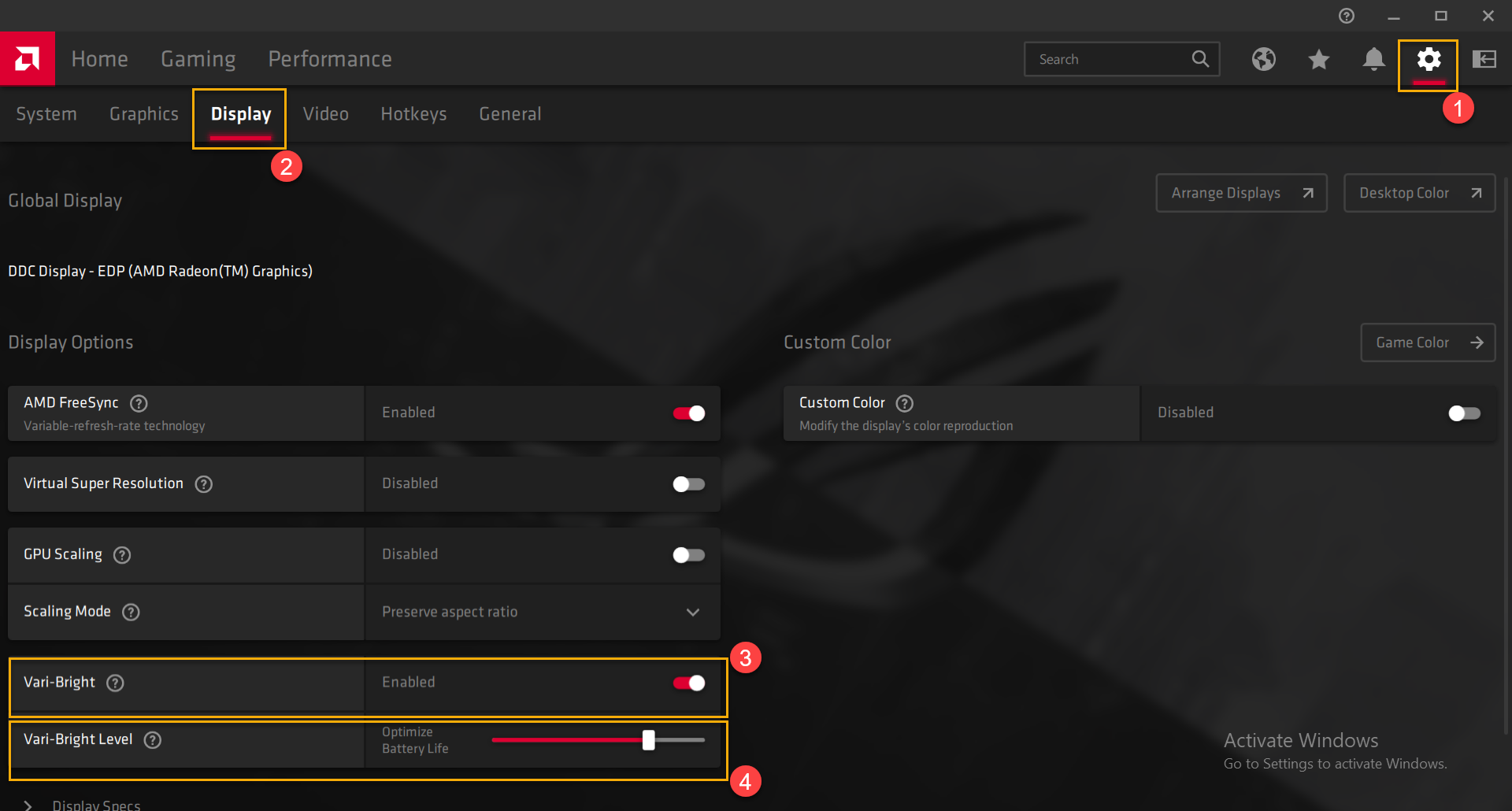 FA506/FA706/GA401/GA502 series (ASUS TUF Gaming A15& A17, ROG Zephyrus G14&G15), or model with AMD CPU platform.
* For more models supported, please refer to ASUS Products official website
※For more details about AMD Radeon Software, please refer to link below.
-Radeon™ Software Adrenalin 2020 Edition Help Center