How to apply the repair request after doing Hardware Diagnostic on MyASUS?
1. When system is detected with hardware problem after the Hardware Diagnostic on MyASUS, click "Repair Request".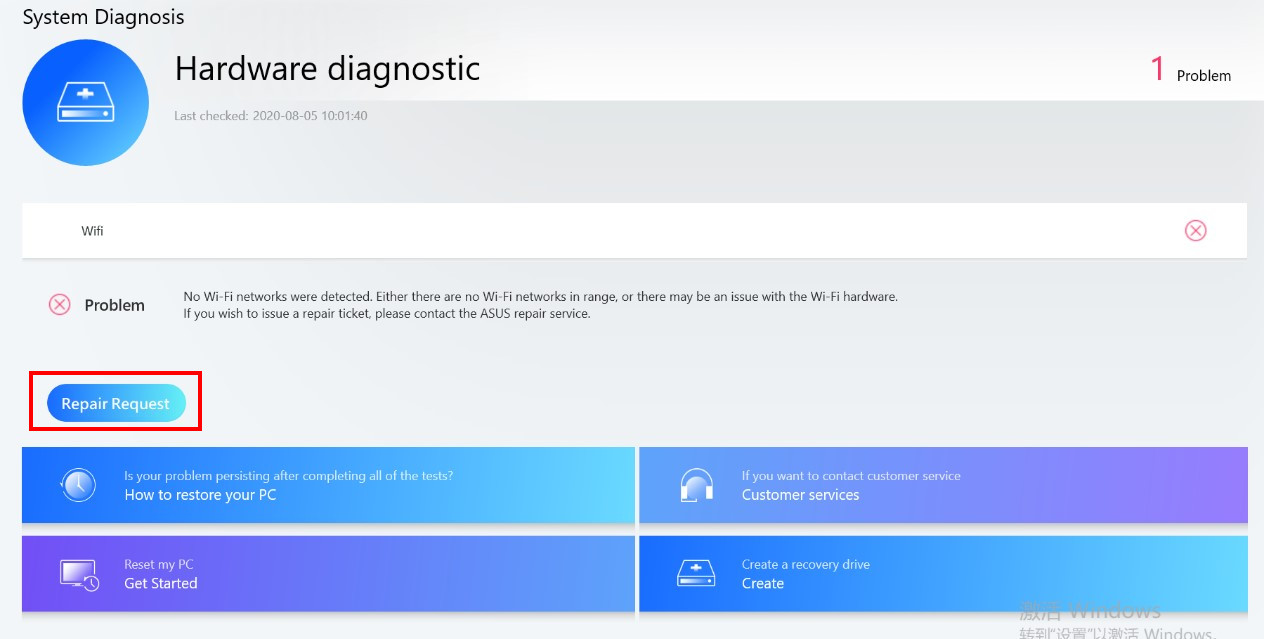 2. The serial number of your device will be automatically shown on the RMA application page (If you agree with the Privacy Policy)
If you don't click Agree on the Privacy Policy, you will need to key in the Serial number of the device by yourself.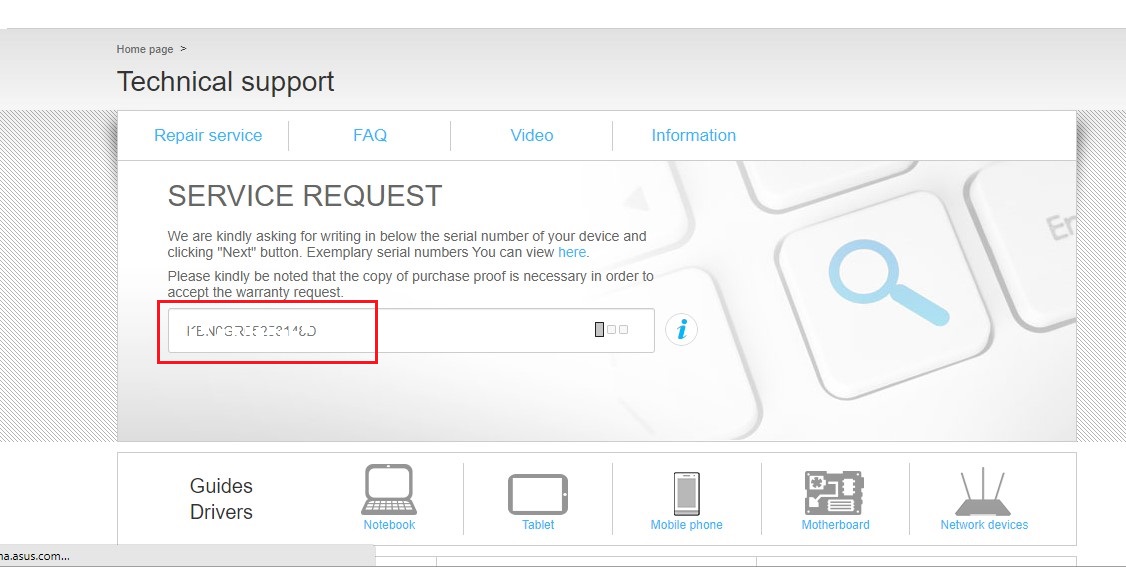 3. Select you're a personal user or commercial user.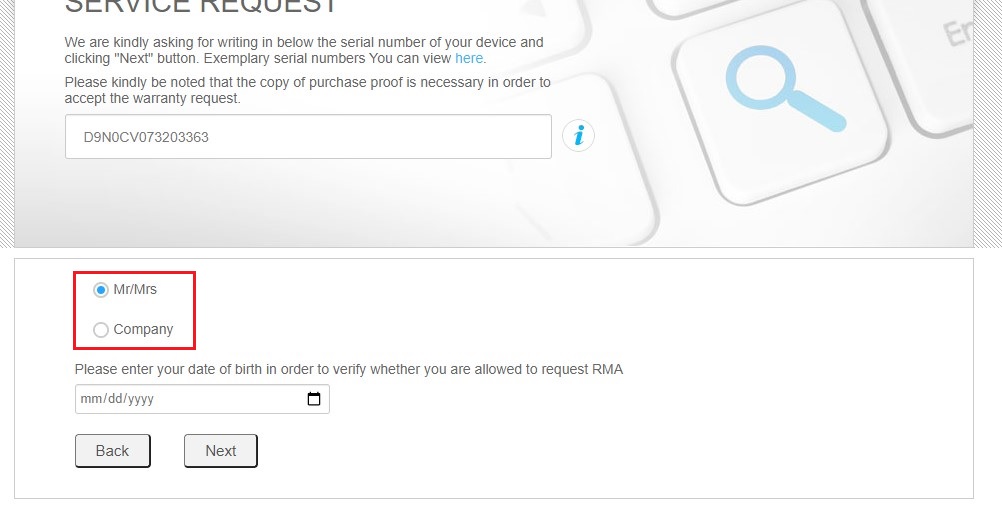 4. Confirm that you have backed-up your device before the repair.

5. Read the local Service Terms and Policy.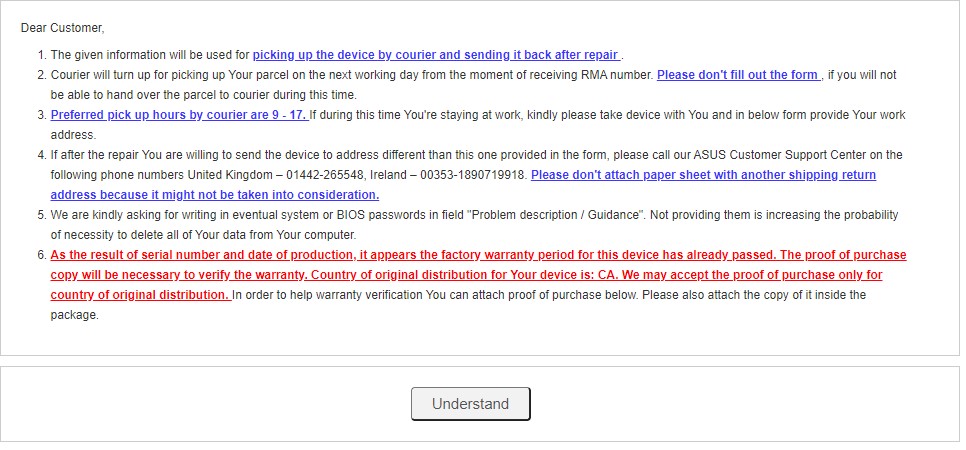 6. The error code generated after the diagnosis will be carried to the RMA application page.
7. You can also add more problem description/options below based on your requirement.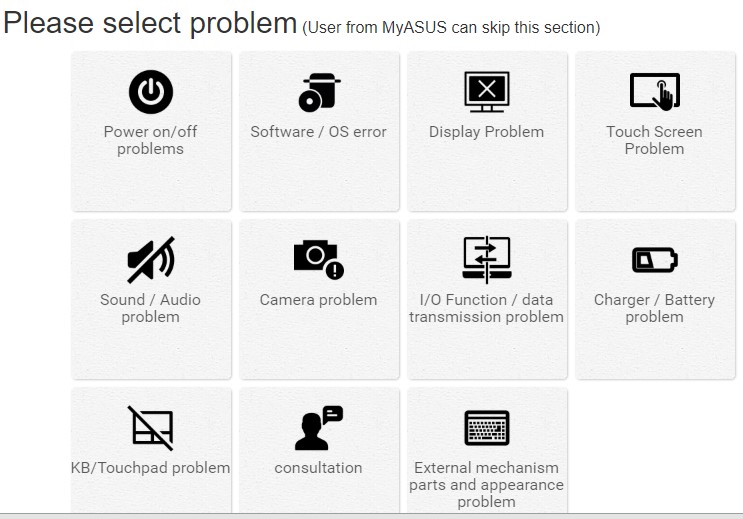 8. Fill the problem description in the field

9. Fill in the contact and shipping information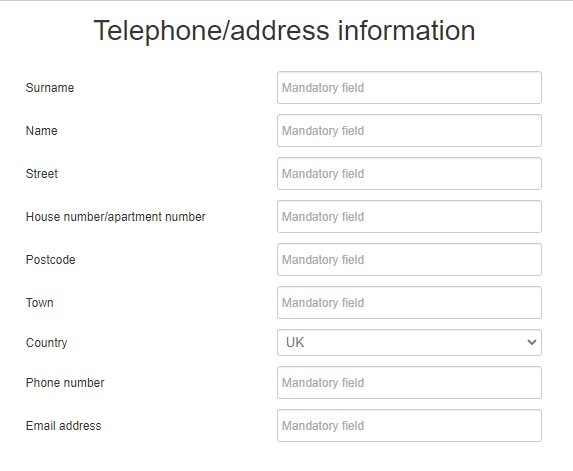 10. Fill in the product information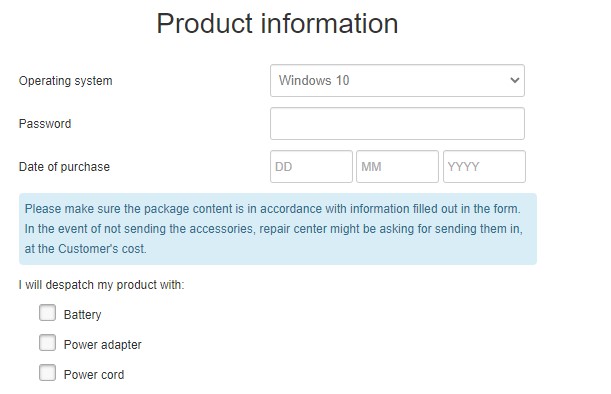 11. Agree with the T&C and Privacy policy.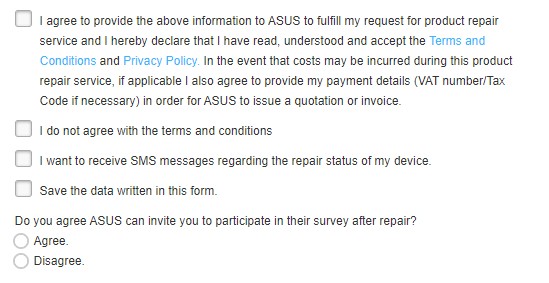 12. Click "Next" or "Submit" to send out the request.