[Wireless Router] How to set up an Android smartphone to share the network to the router?
Introduction
Refer to the following instruction for USB tethering over Android smartphone.
Set up USB tethering over Android Smart Phone
Step1: Connect your Android smart phone to ASUS Router with USB cable.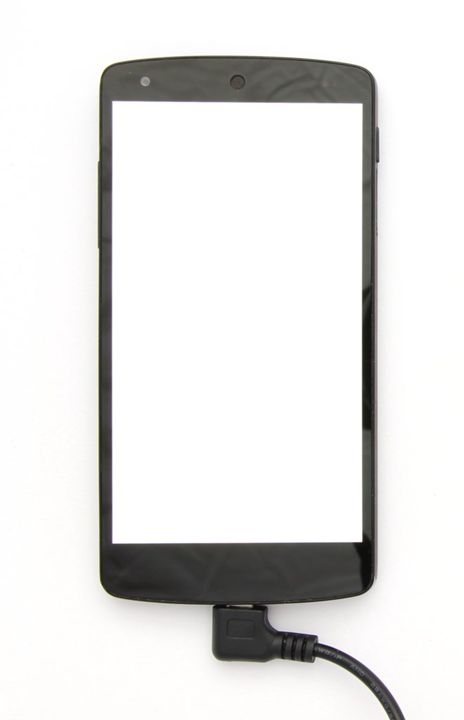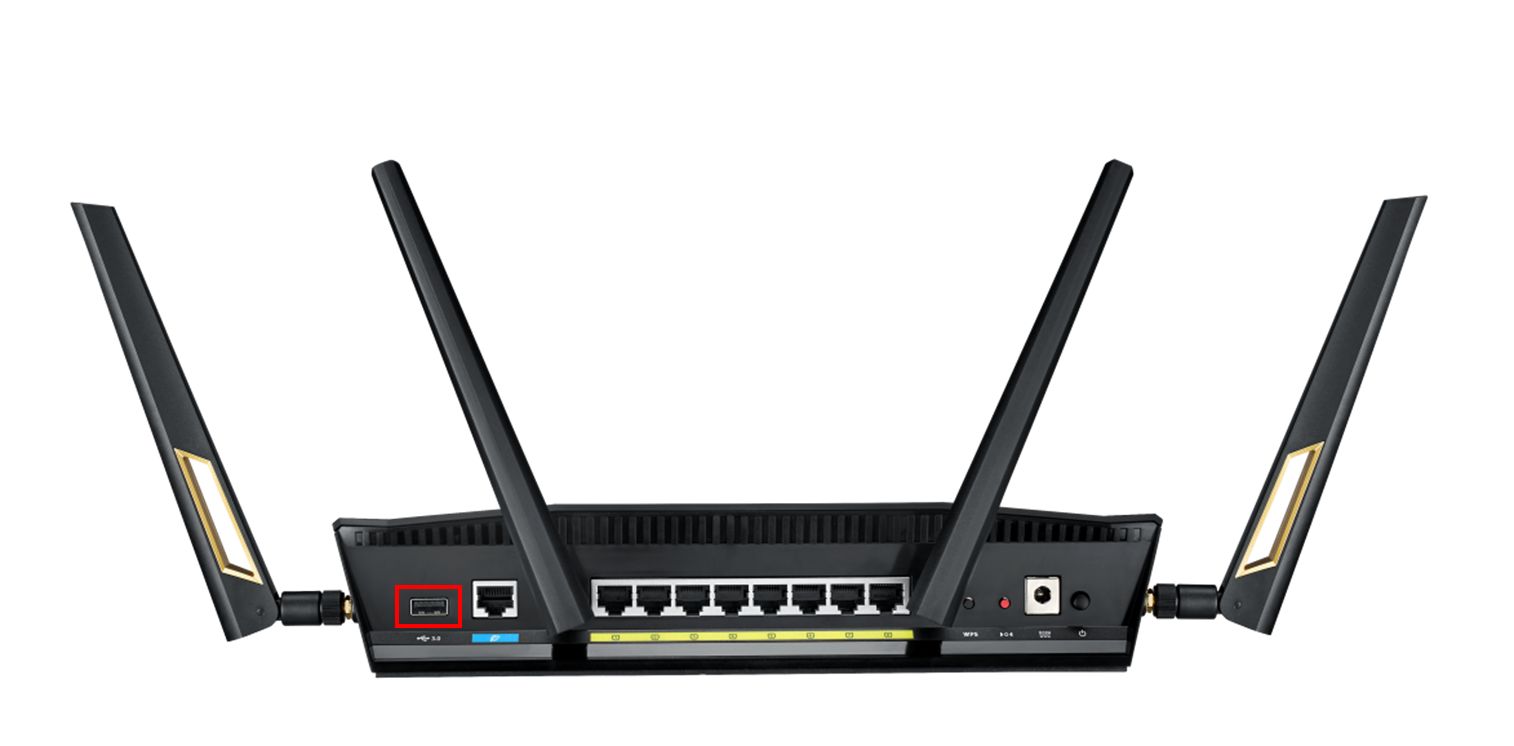 Step2: Enable USB tethering on your Android smartphone Android.
[Note] For the setting, please refer to the procudt manual that you purchesed.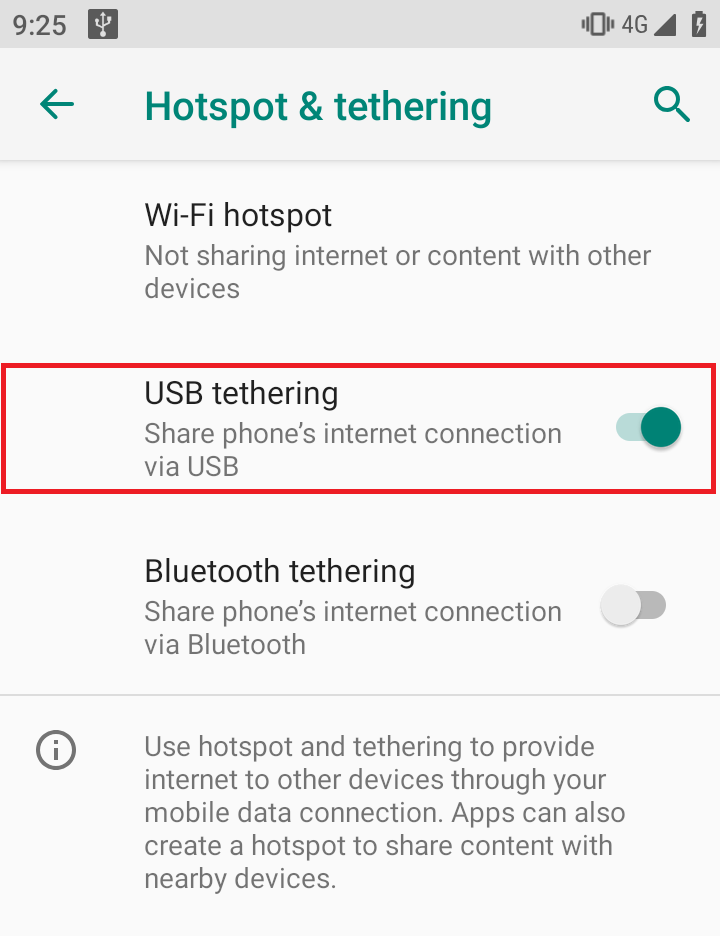 Step3: Connect your PC to ASUS router via Wi-Fi or Ethernet cable.
Step4: Open a web browser and enter your router LAN IP or router URL http://www.asusrouter.com to the WEB GUI.

Note: Please refer to How to enter the router setting page(Web GUI) (ASUSWRT)? to learn more.
Step5: Key in your router's username and password to log in.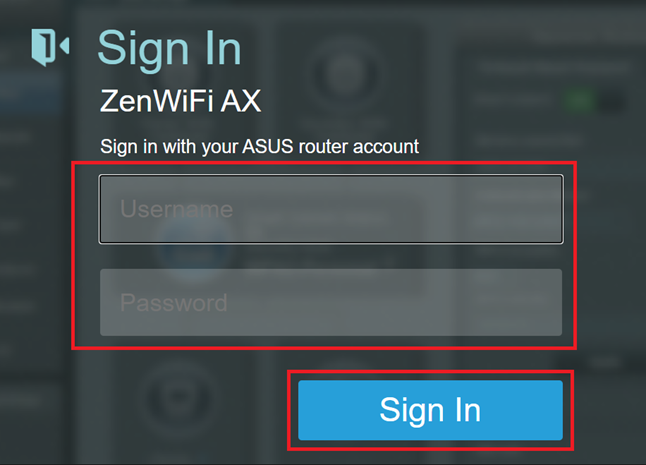 Note: If you forgot the username and/or password, please restore the router to the factory default status and setup.
Please refer to [Wireless Router] How to reset the router to factory default setting? for how to restore the router to default status.
Step6: Go to Network Map > Click Android icon > Click GO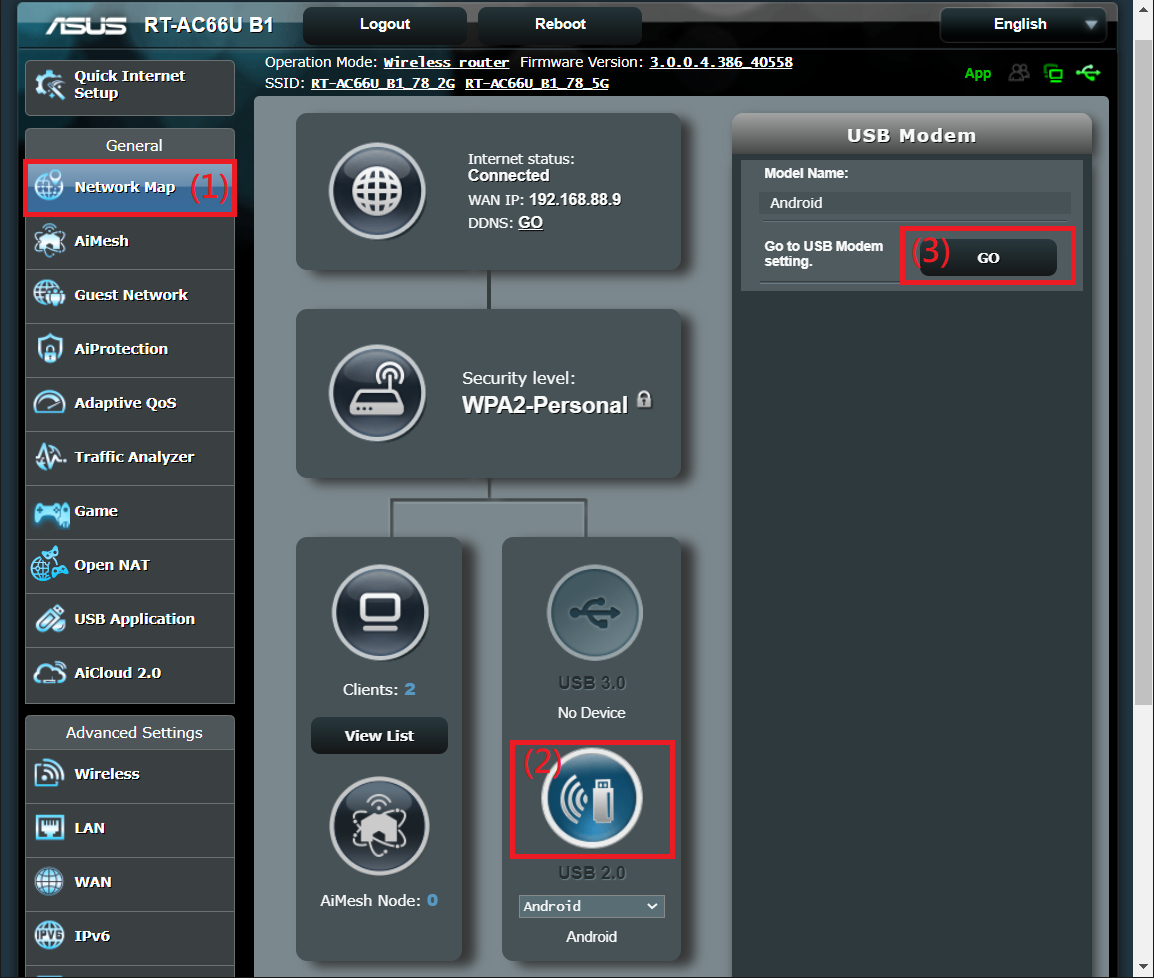 Step7: Turn USB mode on, and chose Android smartphone.
After the change, click "Apply" to save.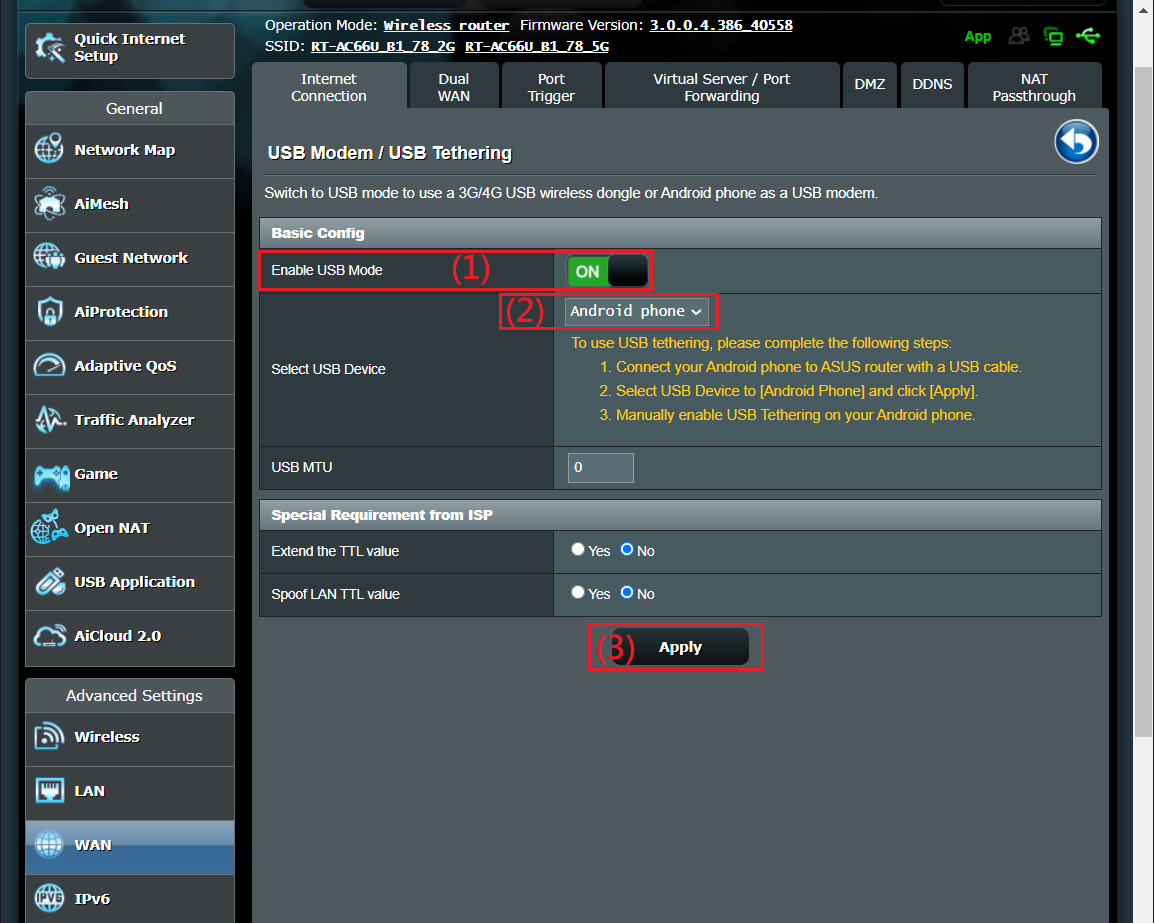 Step8: Once setup is applied, Dual WAN is automatically enabled.
Note: For more detail, refer to dual WAN setup procedure via the following link. [WAN] Dual WAN introduction and setup | Official Support | ASUS Global
​Note: It might take some times to be configure the connection.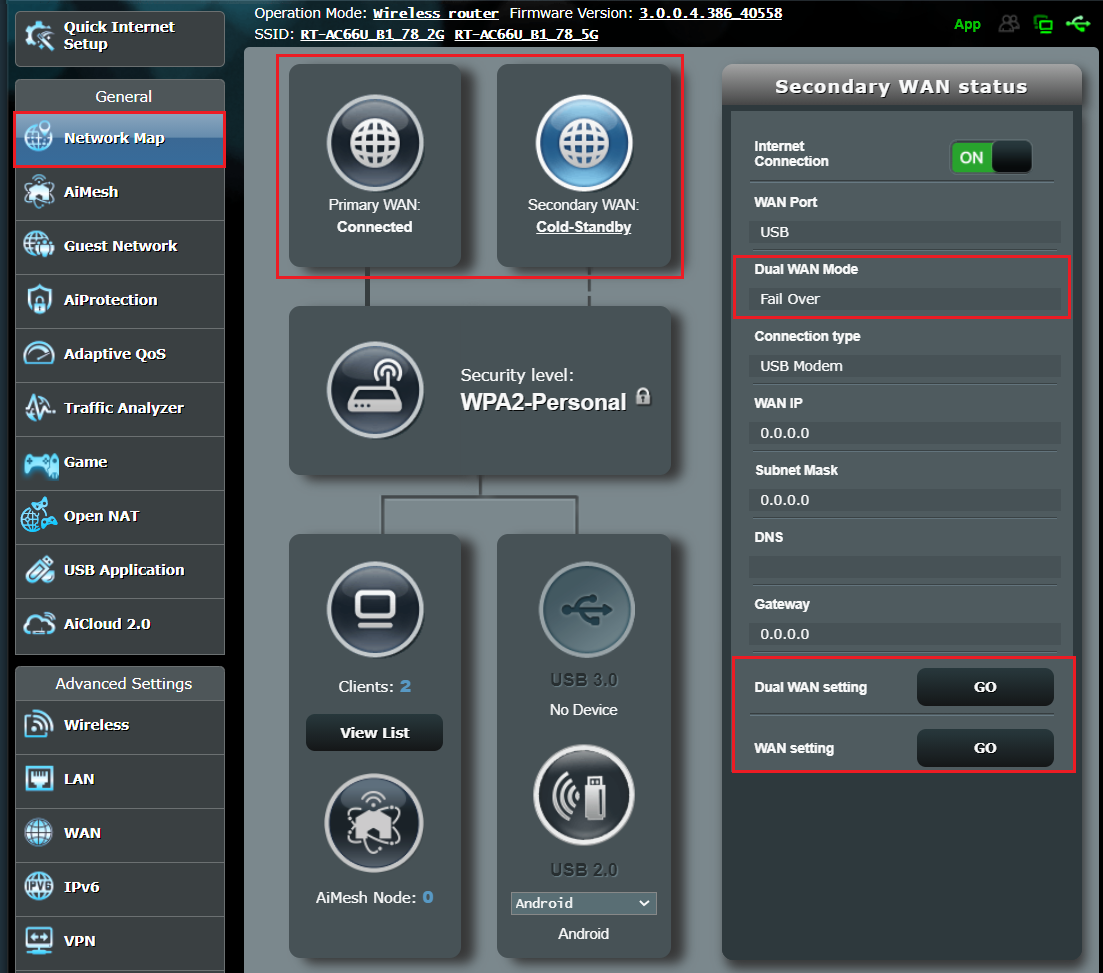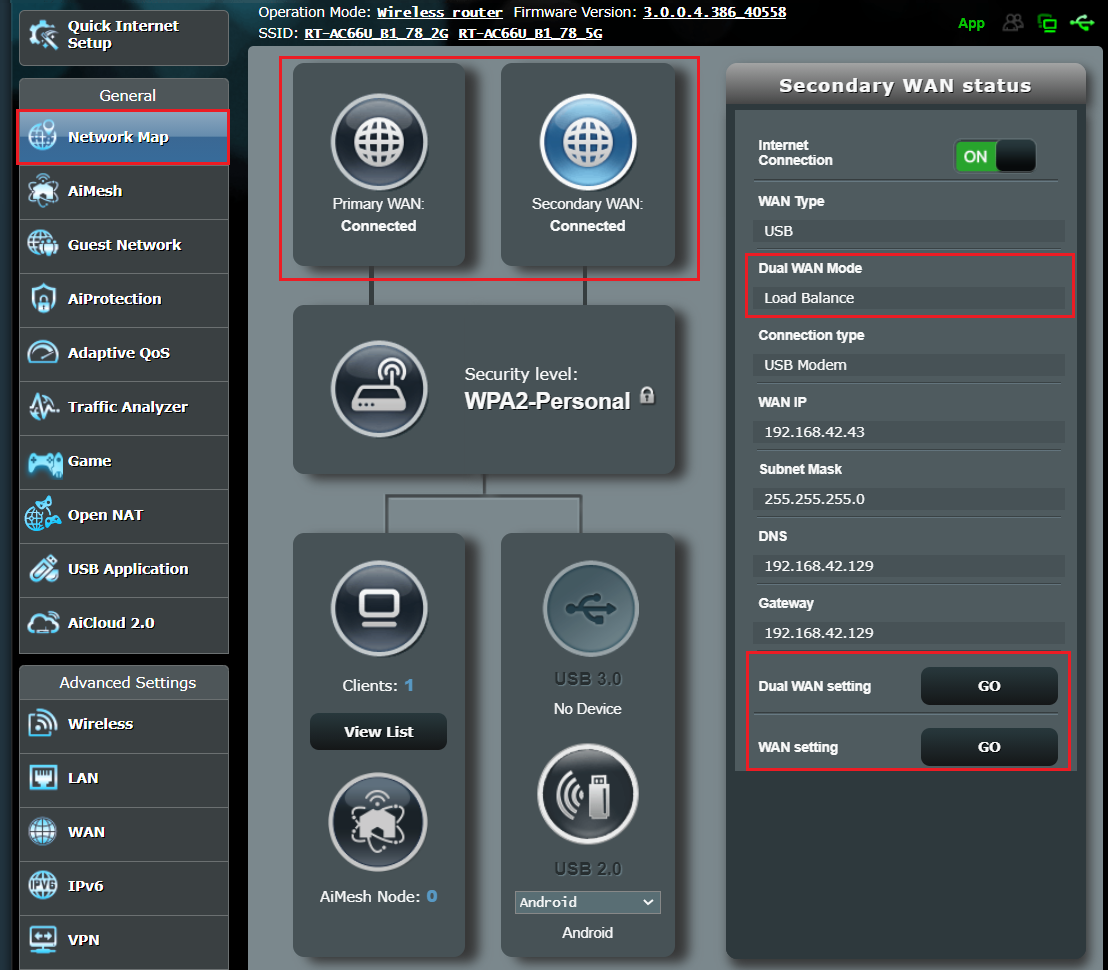 How to get the (Utility / Firmware)?
You can download the latest drivers, software, firmware and user manuals in the ASUS Download Center.
If you need more information about the ASUS Download Center, please refer this link.