Product
ASUS 8Z (ZS590KS), ZenFone 8 (ZS590KS), ZenFone 8 Flip (ZS672KS)
[Phone] How do I set the schedule for the system color scheme?
Mobile phone users continue to increase screen time, so the system's dark scheme function assists the users who are sensitive to strong light. This provides better visibility and improves the battery life of the mobile phone.
To provide you more detailed instruction, you can also click ASUS Youtube video link below to know more about How to Change System Color Scheme on Your Phone
https://www.youtube.com/watch?v=W4FdG0ThjGg
To change the system color scheme, swipe down from the top of the screen to access Quick Settings > Tap the Settings icon > Display > System color scheme.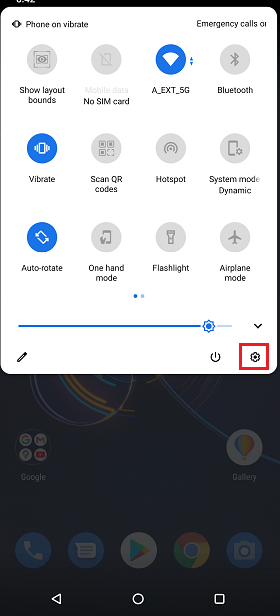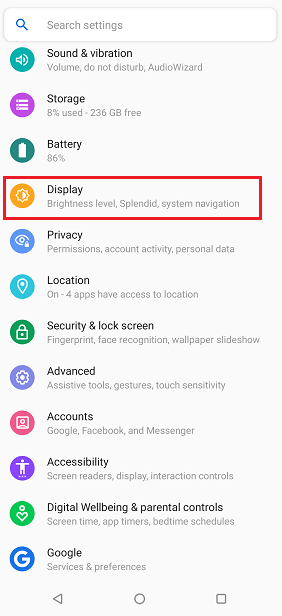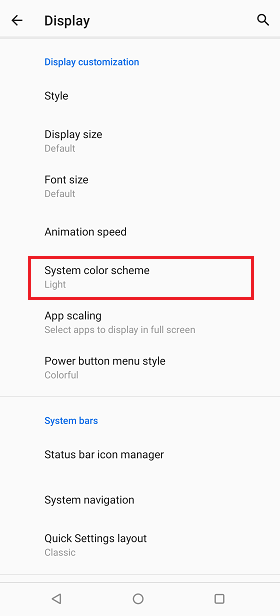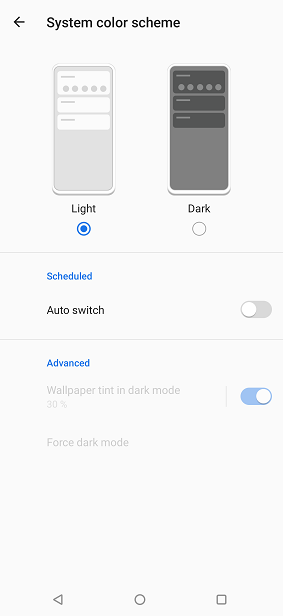 After you set the Auto switch toggle to the "On" position, you can select either of two schedules:
Sunrise to sunset – Automatically switch to light theme at sunrise and dark theme at sunset.
Custom schedule – The system will switch to the corresponding system color theme at the specified times. (For example: light theme at 6am, dark theme at 10pm)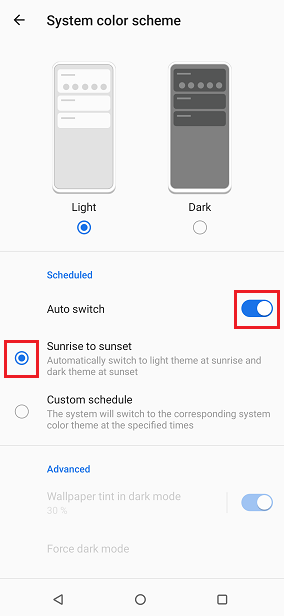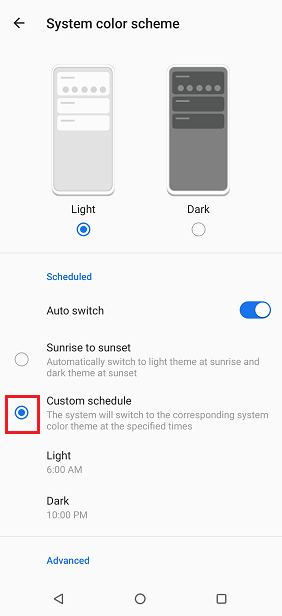 After switching to dark mode, you can further set the following items:
Darken the wallpaper - If your original wallpaper is light, you may not enjoy the contrast after switching to dark mode. You can set a tint on the wallpaper.
Select Dark, then set the toggle for Wallpaper tint in dark mode to the "On" position and adjust the opacity.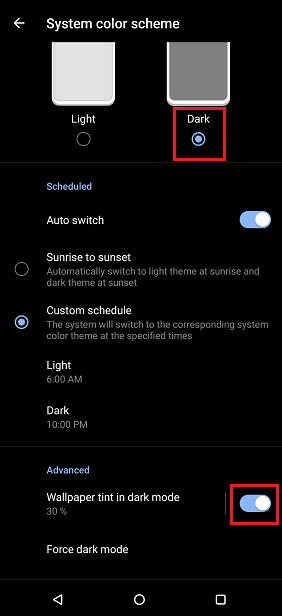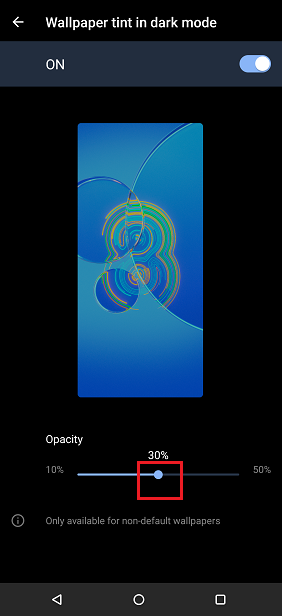 Set dark mode for specific applications-Select Dark, then tap Force dark mode, and turn on the Apps which you want it to apply to.