Product
MB165B, MB168B, MB169B+
[LCD Monitor] Driver installation guide for ZenScreen USB 3.0 Solution
To provide you more detailed instruction, you can also click ASUS Youtube video link below to know more about Driver installation guide for ZenScreen USB 3.0 Solution
https://www.youtube.com/watch?v=G_rWFW9QRBg

You HAVE TO install display driver before you connect MB165B/MB168B/MB169B+ to your PC/Laptop's USB port, otherwise, your USB Monitor will not display anything prior to driver installation. You may also need to restart your Windows after driver installation, to properly activate MB165B.
Driver installation guide
1. Please go to the product page of MB165B/MB168B/MB169B+ on ASUS official website, find Support tab on the product page, and then choose Driver &Tools.
2. Choose connected PC/laptop's OS accordingly.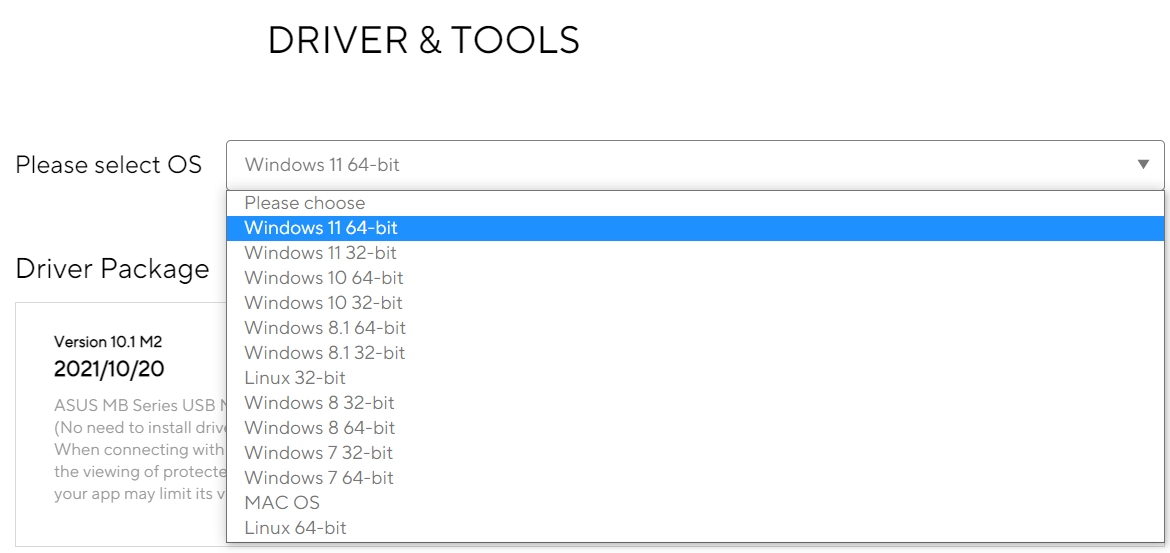 3. The driver that suits your OS will show up. Please download and execute the driver file after the download completes.

4. Follow the instruction to install the driver. Wait for the screen to activate for a few minutes.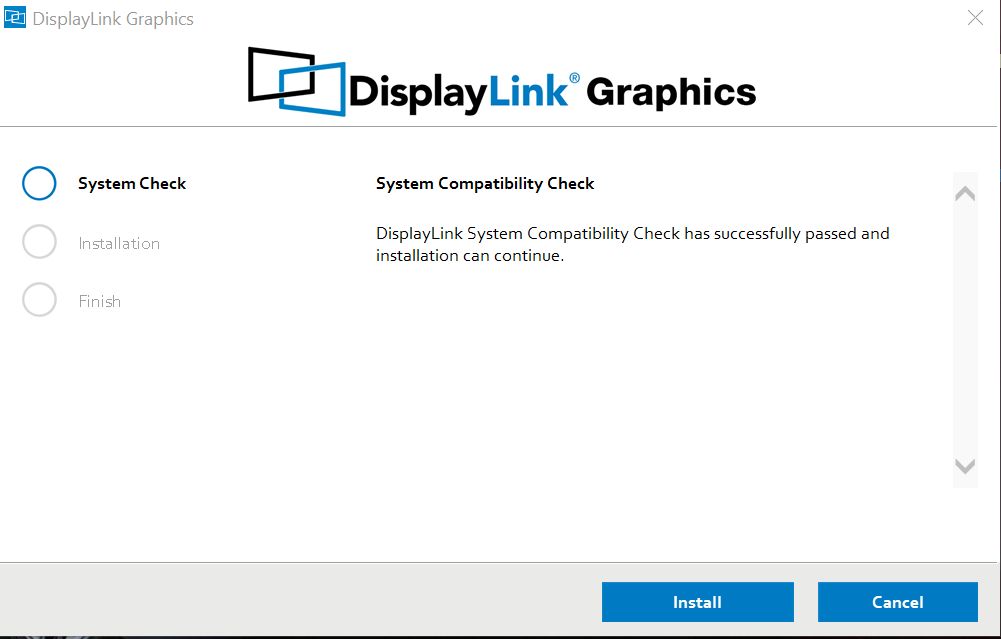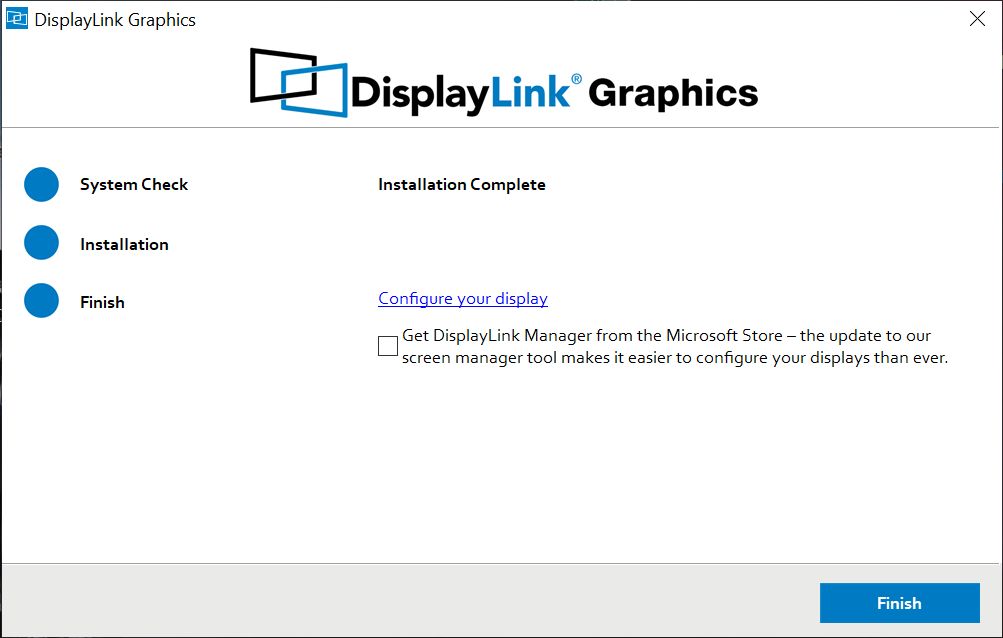 Q&A:
Q1.MB165B To adjust the screen brightness and contrast, you need to install DisplayWidget software
A1. The setting screen is as follows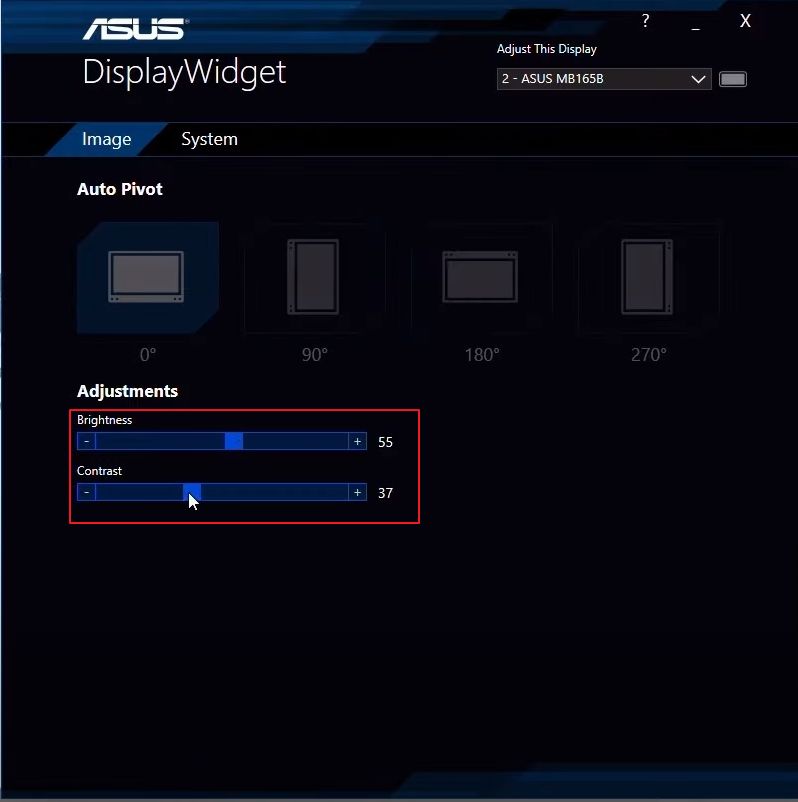 Note: You can get the latest software, at the ASUS Download Center, enter the model number -> click on the driver and utility program.
(Ex: MB165B)