Best Laptops for Creators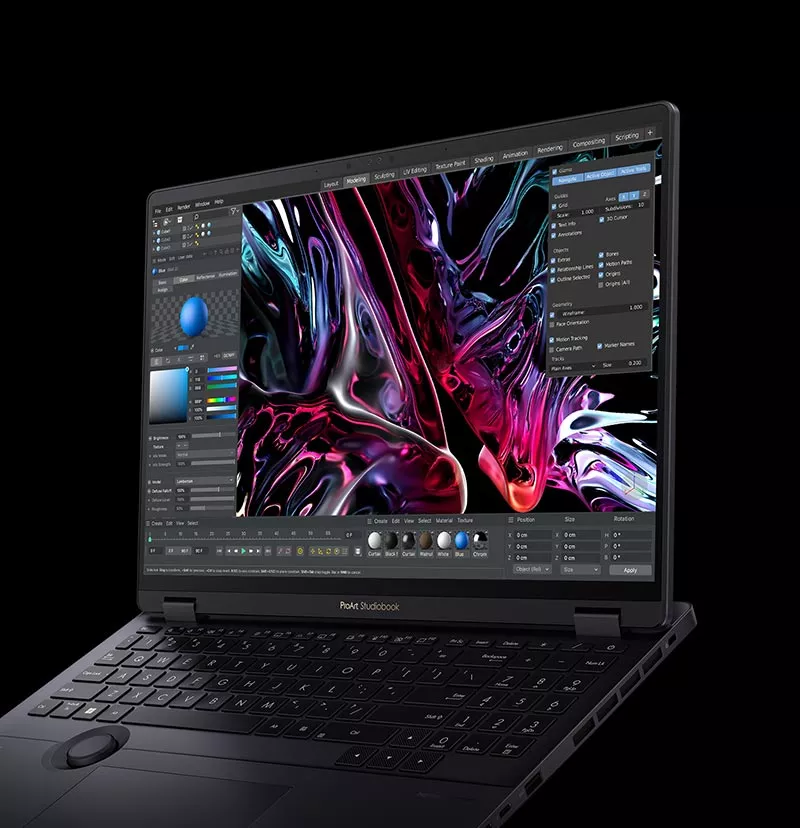 Unstoppable Computing
ProArt Studiobook is powered by the latest high-performance processors and is capable of handling complex, multithreaded, resource-heavy projects. These processors take mobile computing to another level, easily outperforming a typical PC, for incredibly smooth and responsive multitasking.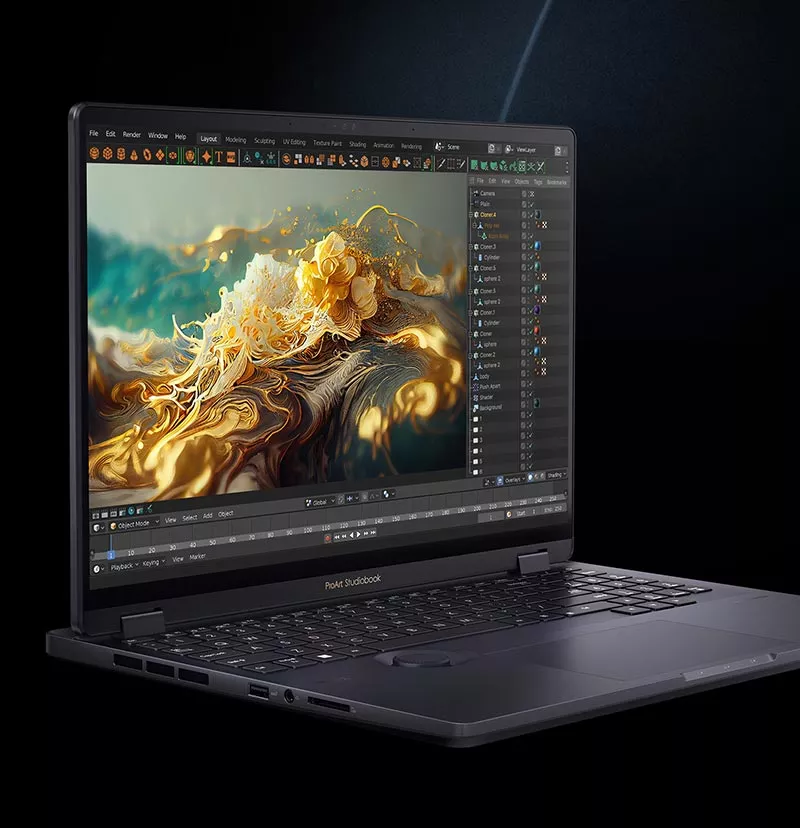 Professional-grade Graphics
Seamlessly edit creations and render multilayered files with flagship pro-certified NVIDIA RTX™ and studio-grade NVIDIA® GeForce RTX™ graphics, optimized for stability, compatibility and performance in professional software apps.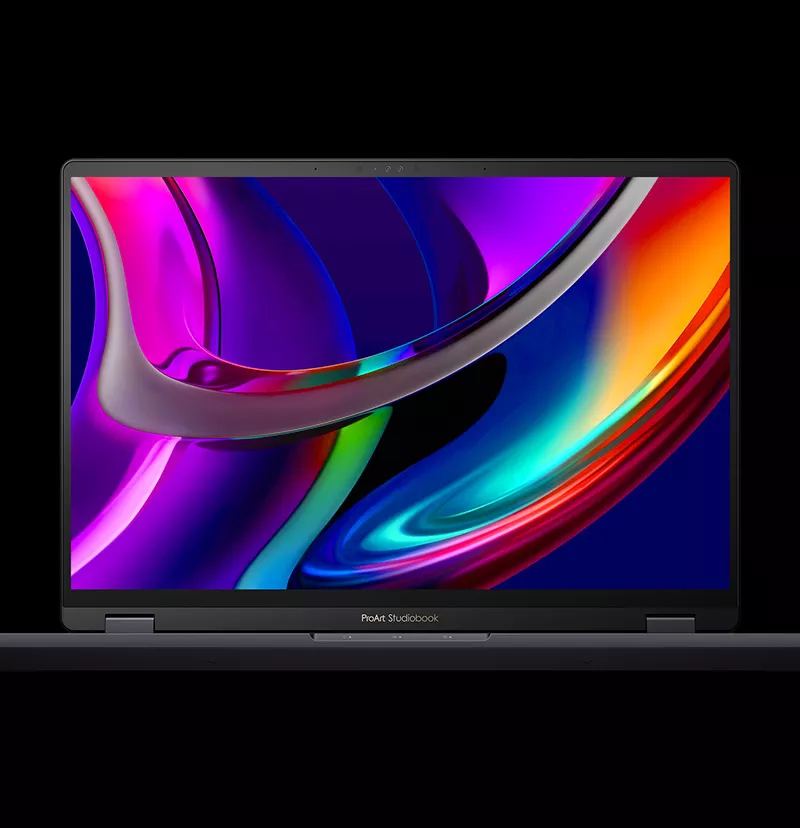 Precise Contrast, Extreme Blacks
ProArt Studiobook OLED delivers photorealistic visuals that are certified for ultra-high contrast and deep blacks, and the industry-standard 100% DCI-P3 color gamut ensures vivid, true-to-life colors as possible. This remarkable laptop display is PANTONE® Validated, Calman Verified and of low Delta-E value, making it perfect for professional and creative work.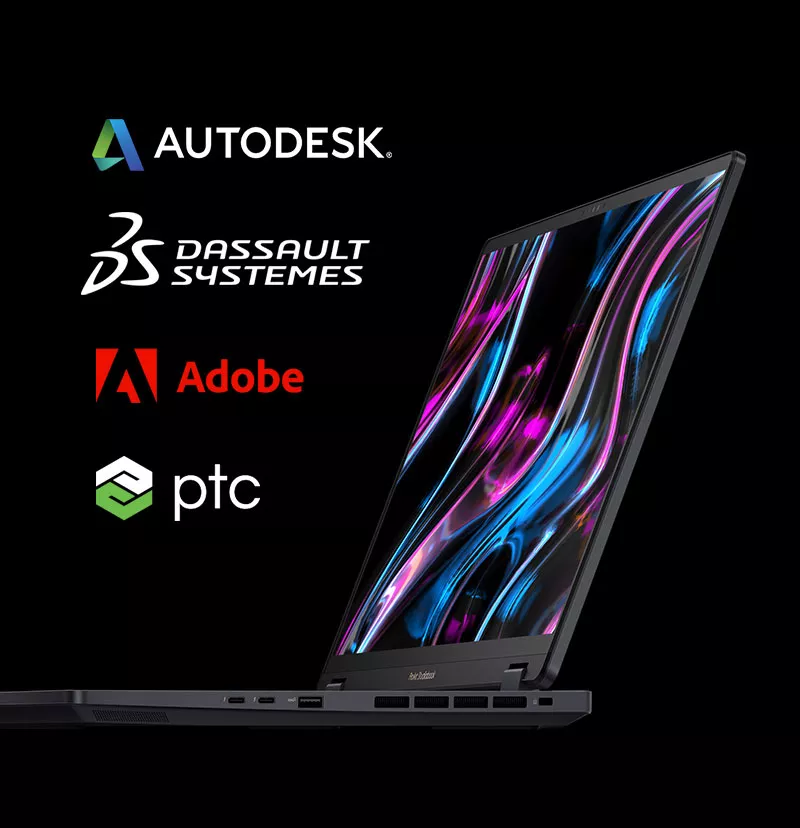 ISV Certified
For creatives, software is key. That's why ASUS tests and invests in comprehensive independent software vendor (ISV) certification processes, to ensure ProArt Studiobooks work as expected with professional applications from the world's leading software companies.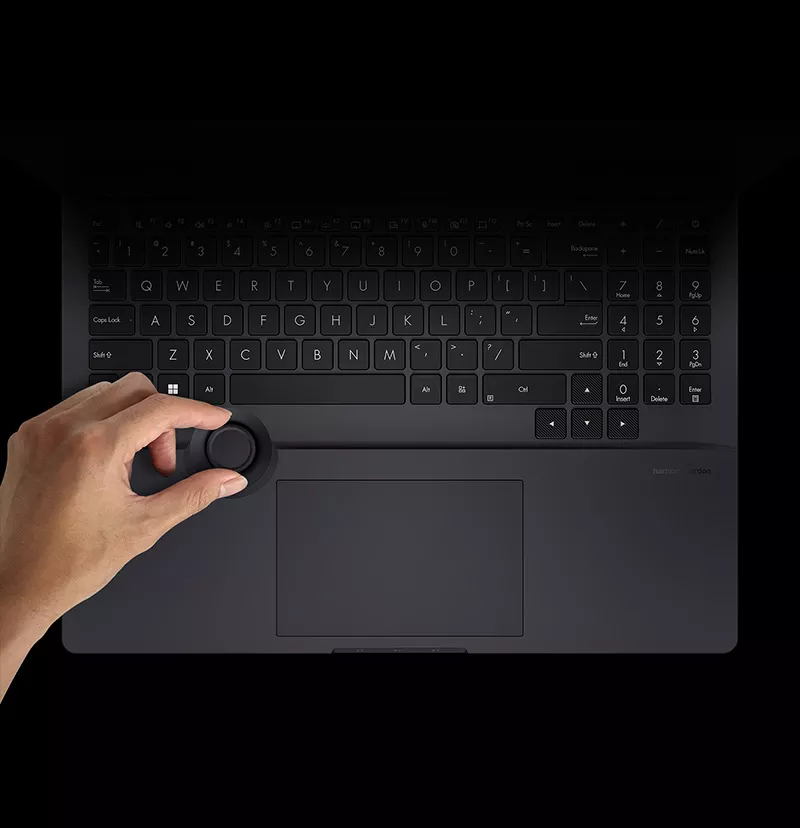 ASUS Dial
An intuitive physical controller that gives instant and precise fingertip control over parameters in creative apps. ASUS Dial can be used in almost any app, and it's optimized for used with Adobe® apps.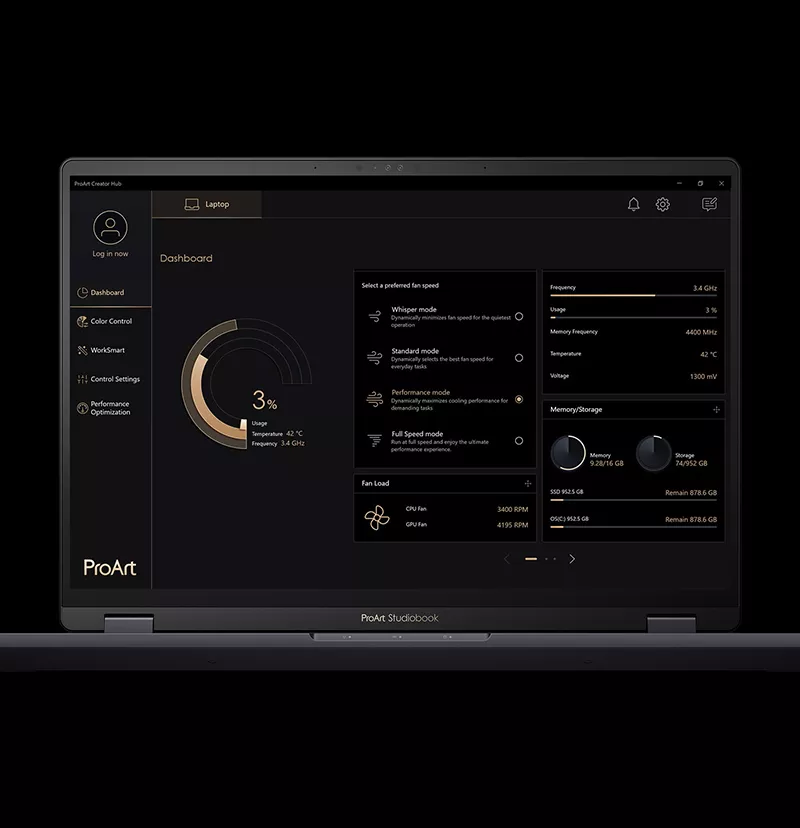 ProArt Creator Hub
ProArt Creator Hub is a personal portal where you can monitor your device's status, personalize settings, optimize your workflow or customize ASUS Dial for endless creativity. The new Color Control is supported by PANTONE® to help you express your wild creativity.