Product
Armoury Crate, AURA Creator
[Aura Wallpaper Creator] Aura Wallpaper Creator FAQ
Aura Wallpaper Creator FAQ
Aura Wallpaper Creator is a dynamic wallpaper editing tools based on ROG Aura effect and Aura Wallpaper. Users could select a customized wallpaper and add lighting effect patterns on it according to their preference. It also compatible with Aura Sync, which allows you to create a highly-customized and immersive ROG Gaming atmosphere.
Where and how can I access Aura Wallpaper Creator?
There are two ways to help you access Aura Wallpaper Creator:
1. Feature promotion: When first launch Armoury Crate, press the "Get Aura Wallpaper Creator" hyperlink to download Aura Wallpaper Creator.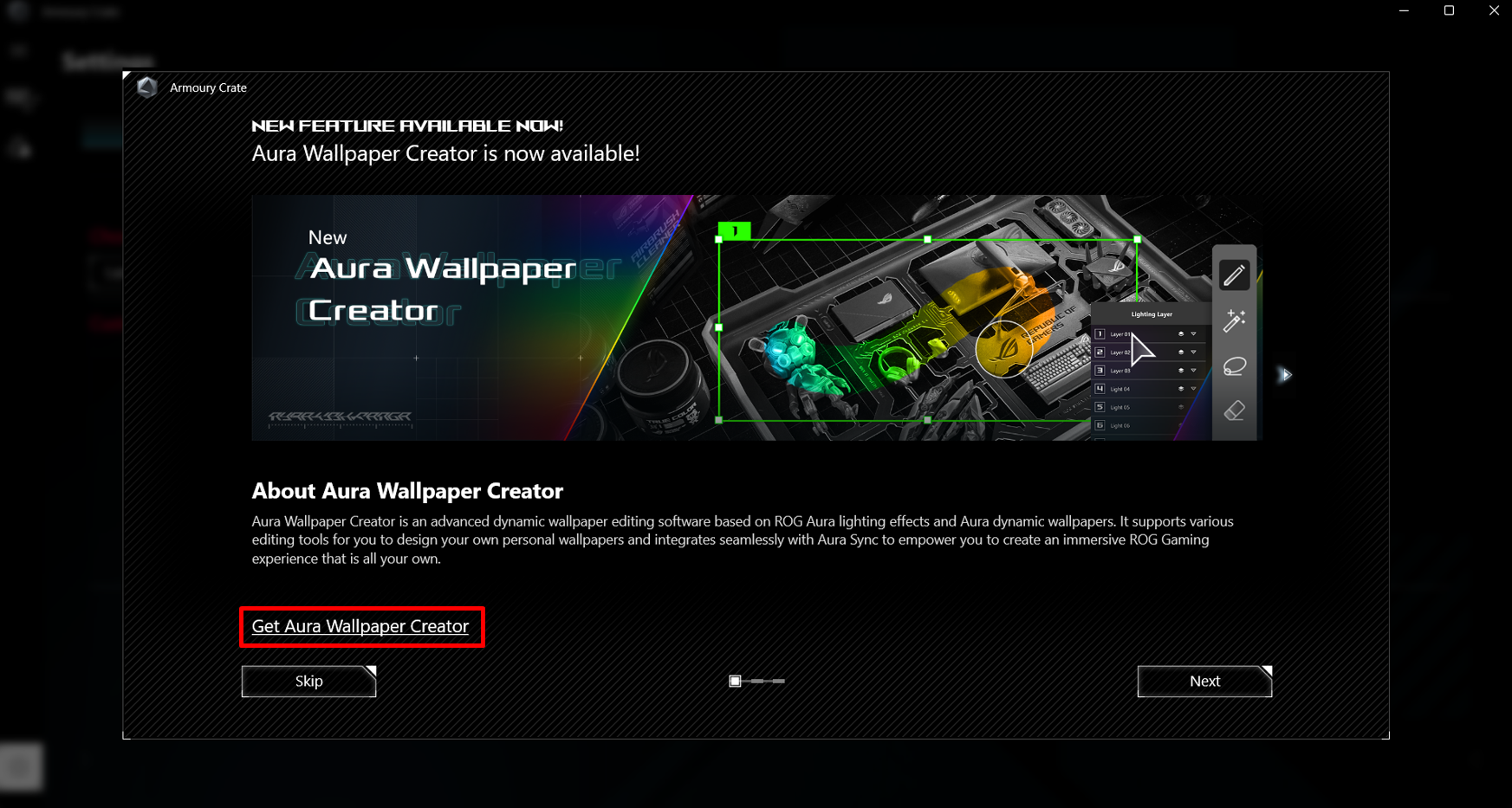 2. Aura Wallpaper device page: Go to Aura Wallpaper device page and click the "Design wallpaper" to install or open Aura Wallpaper Creator.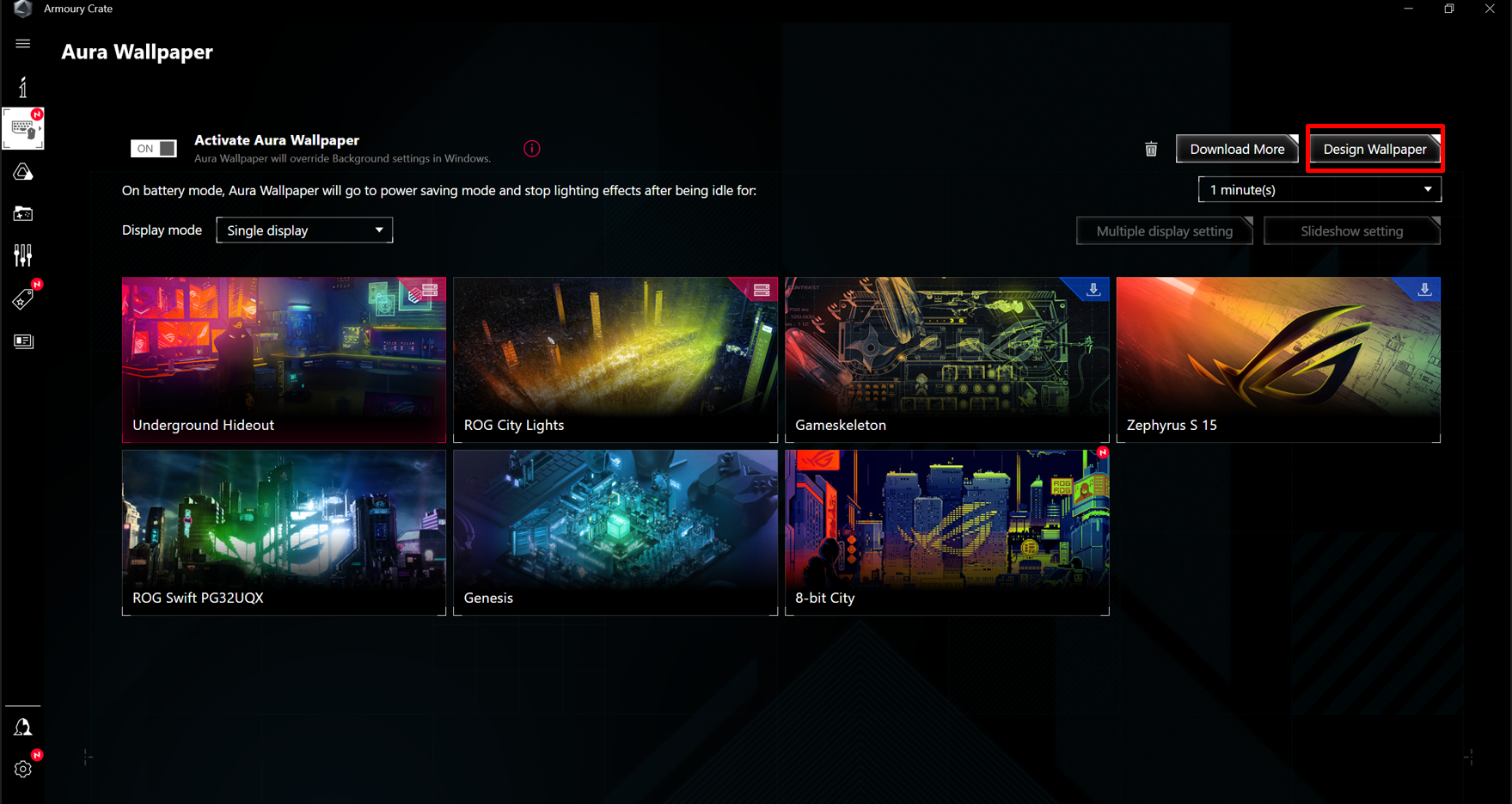 How many lighting zones can I create?
Maximum 16 lighting zones can be created to design lighting effect patterns.
Why can't I select layers in the lighting zone?
Click the Layer Lock icon

to unlock layers and edit them in the lighting zone.

How can I move lighting zones or rearrange their order?
Select the Object Selection Tool

in the editing tool area on the left, and move your lighting zones according to your preference.
To rearrange the order of lighting zones, press and drag the lighting zone brick at lighting zone layer area on the right, and rearrange it to the order you want.
Where can I find the Aura Wallpapers that I saved?
Press Save & Apply or Save as button in the Aura Wallpaper Creator. You can then review Aura wallpapers of your design on the Aura Wallpaper device page in Armoury Crate.