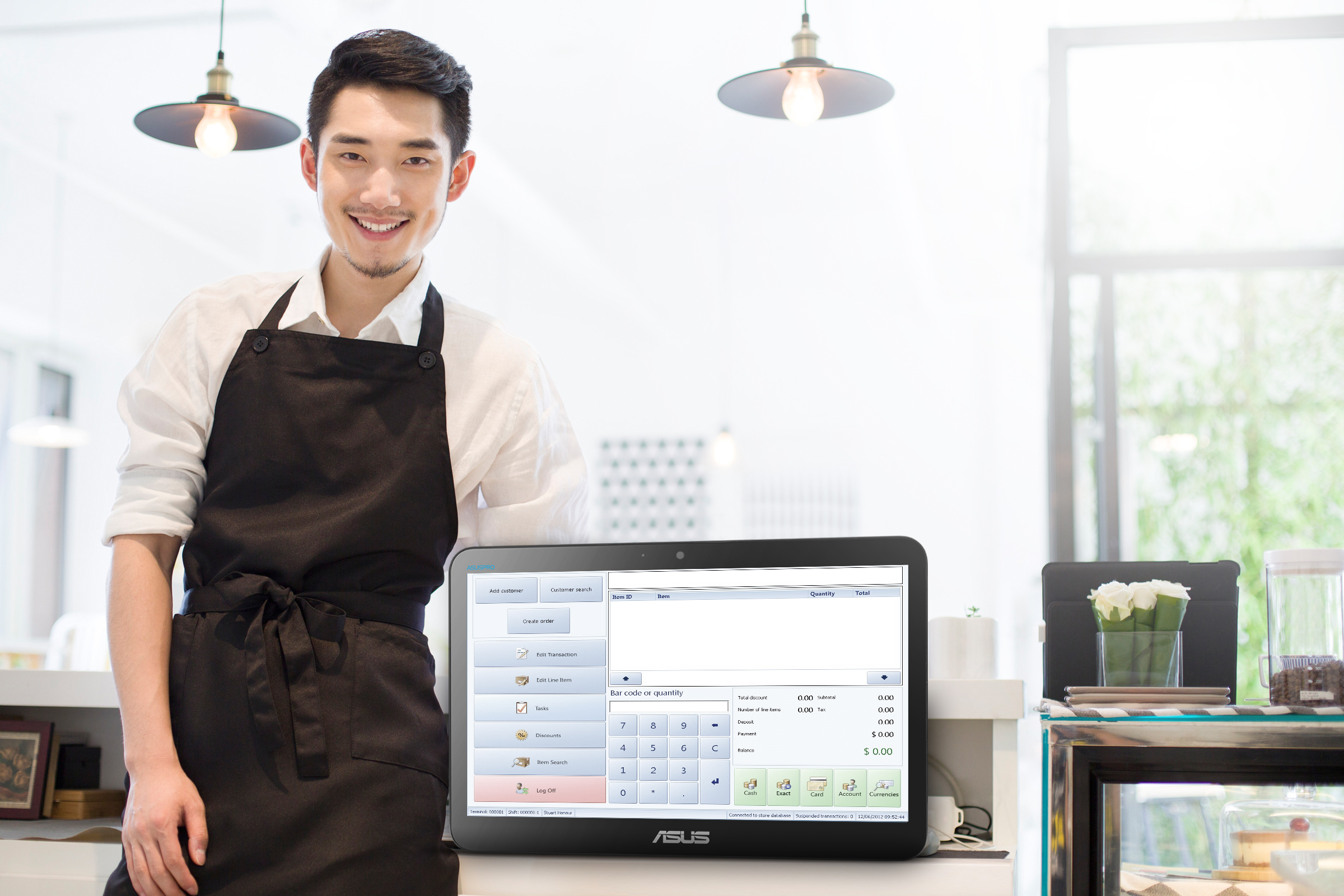 The Flexible All-in-One PC for Your Business
ASUS V161 All-in-One PC features a 15.6-inch 16:9 LED-backlit display that ensures crystal-clear images and reduced power consumption. The 10-point touch panel with one-touch wake from sleep mode offers a responsive and smooth touch experience. V161 is designed for convenient connectivity, and is equipped with 2x serial (COM) ports, 4x USB 3.1 Gen 1 ports, 1x VGA port and 1x HDMI output, so it can connect easily to other commercial devices — from barcode readers and POS systems at retail to projectors at school. The fanless design reduces operation noise and improve reliability by reducing dust in the system.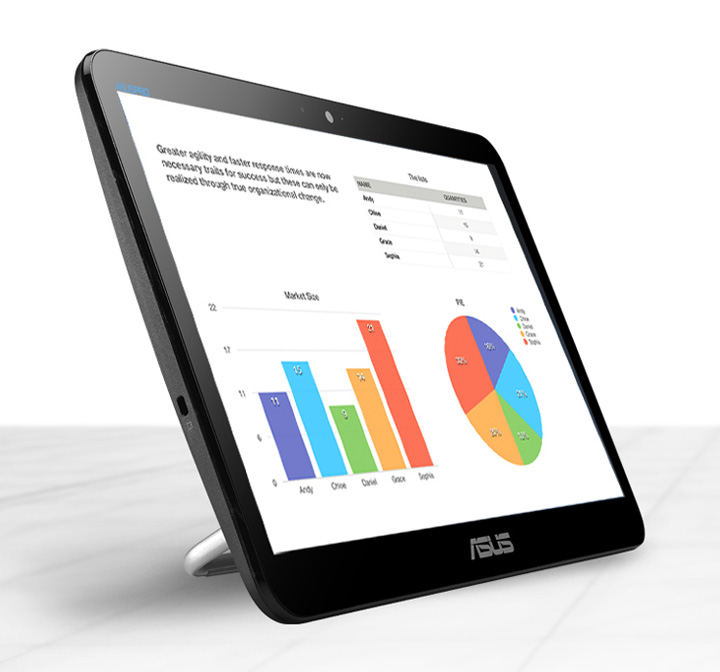 The ASUS All-in-One PC is powered by Intel® Celeron® processor, Intel® HD Graphics, and support for up to 8GB DDR4 memory for easy multitasking, enhanced performance, and better energy efficiency in whatever you choose to do.
Windows 10 Pro Means Business
Windows 10 Pro devices provide you the powerful essentials you need for your business PCs – more security features, enhanced control, and robust and innovative devices – and to stretch your resources to get more done.
Capacitive 10-Point Multitouch Screen with One-Touch Wake
ASUS All-in-One PC V161 has a 15.6-inch display with capacitive 10-point multitouch to provide users with a smooth and responsive input experience. A single tap is all it takes to wake V161 from sleep mode, making it perfect for frequently-used POS systems and self-serve kiosks.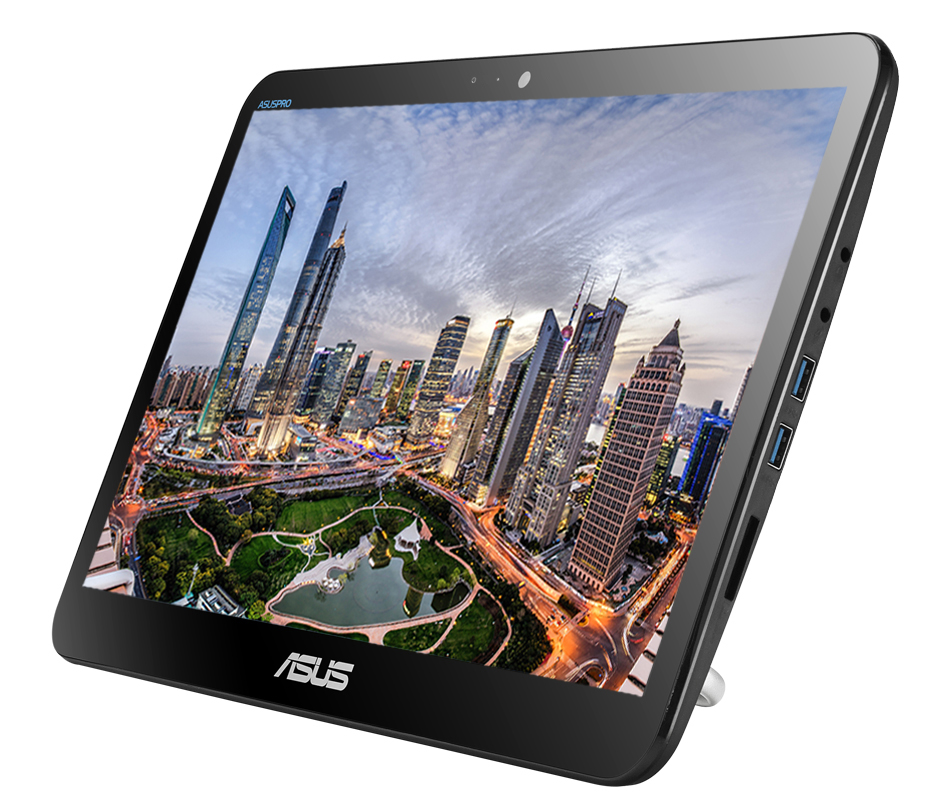 The V161 is designed for convenient connectivity, equipped with 2x serial (COM) ports, 4x USB 3.1 Gen 1 ports, 1x VGA port and 1x HDMI-OUT, it can easily connect to other commercial devices – from projectors at school to barcode readers and POS systems at retail. The additional COM port supports a wide variety of devices, allowing more flexible usage — ideal for ever-expanding businesses.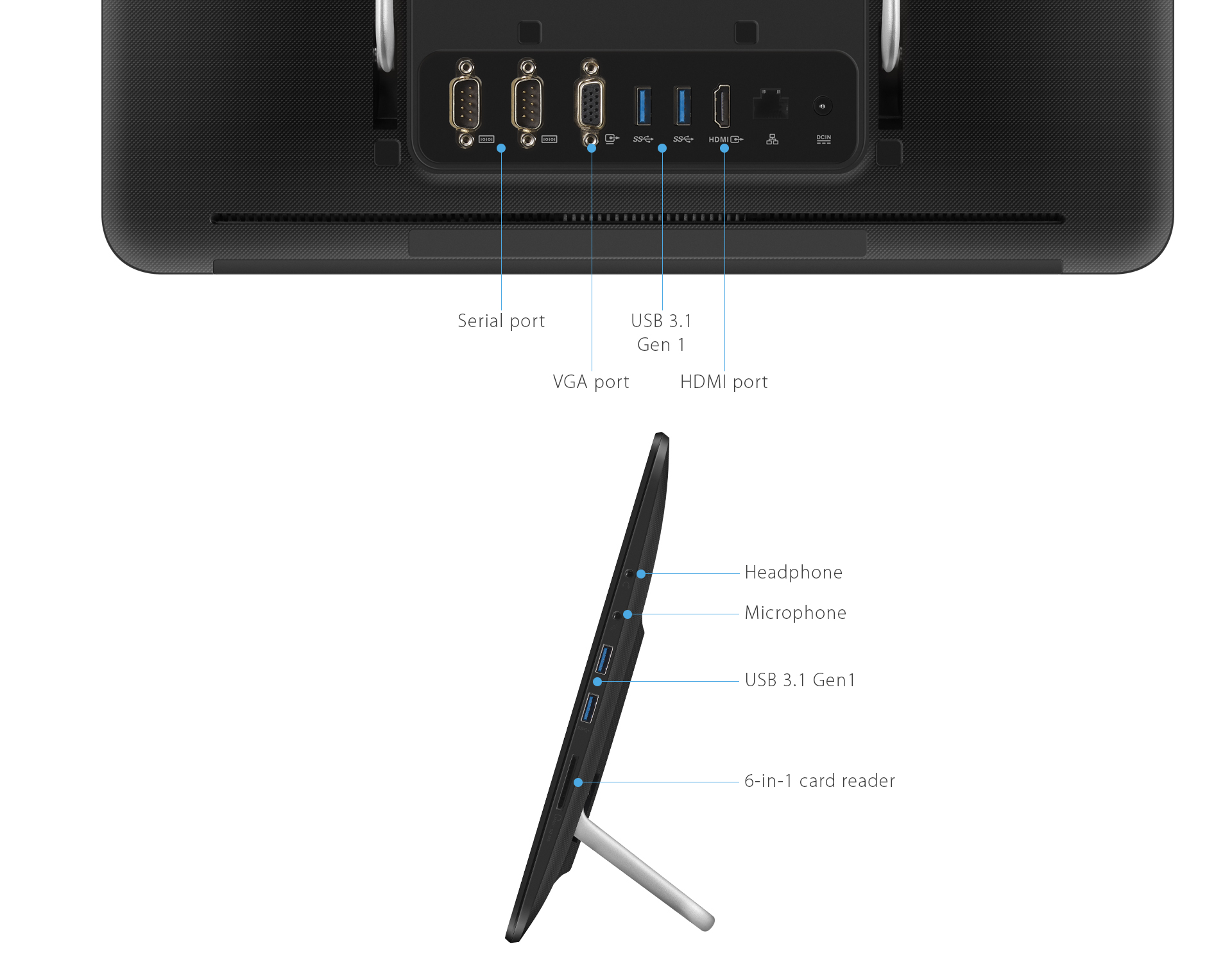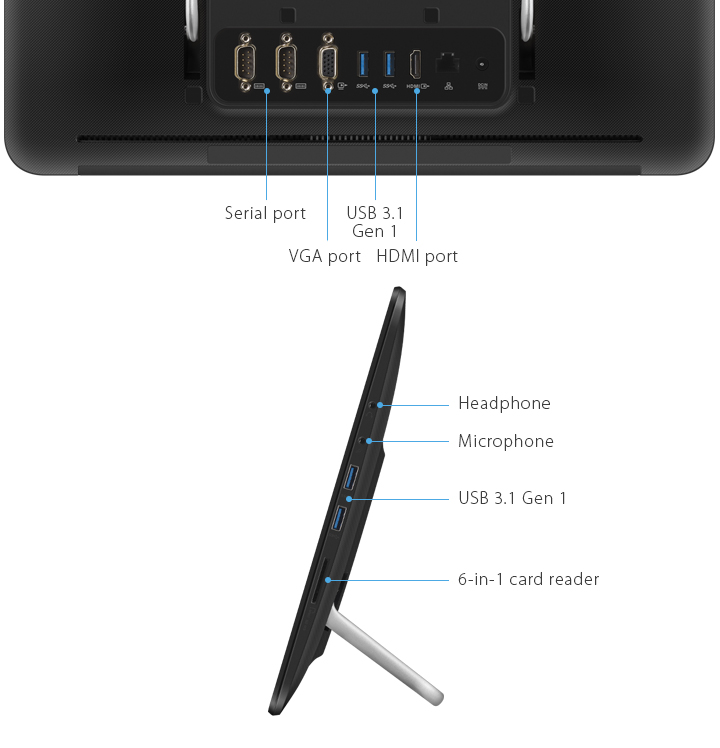 Solutions for Any Workspace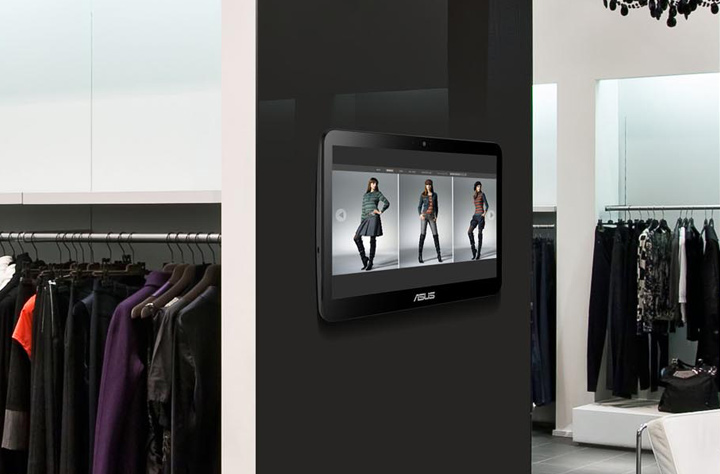 ASUS All-in-One PCs are perfect for areas with limited space. They have a sleek, sophisticated design, with a multi-touch screen for quick, responsive navigation, and built in USB 3.1 Gen 1 and serial (COM) ports for connecting commercial devices such as bar code readers and credit card readers. Along with a slim and VESA-mount compliant design, V161 is the ideal choice for store counters.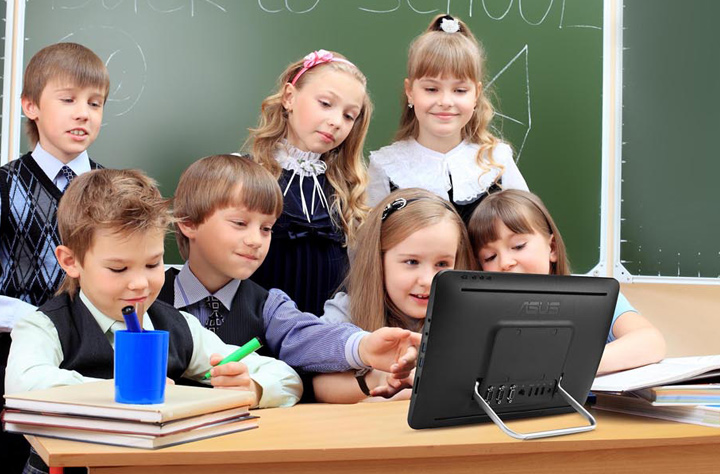 The ASUS All-in-One PCs are easy-to-use and easy-to-manage PCs perfect for education. They provide sharp visual/audio content playback and offers intuitive touch control for students and teachers, making learning more fun and interactive.

Industry Leading Reliability
ASUSPRO All-in-One PCs are designed to provide the best quality, reliability and usability. All units have been tested to ensure their industry-leading performance on critical test items.
ASUS business desktops are subjected to a series of rigorous noise, vibration, drop, and thermal shock tests to ensure they meet our exacting standards and exceed those used by other manufacturers. So you can rest assured that your new computer can cope with extremes of dry, icy -30°C to hot and humid 60°C environments, as well as the bumps and knocks during shipping.
Vibration Test

Drop Test

Port Test

Temperature and
Humidity Test

Noise Test

Line Voltage and
Frequency Test
---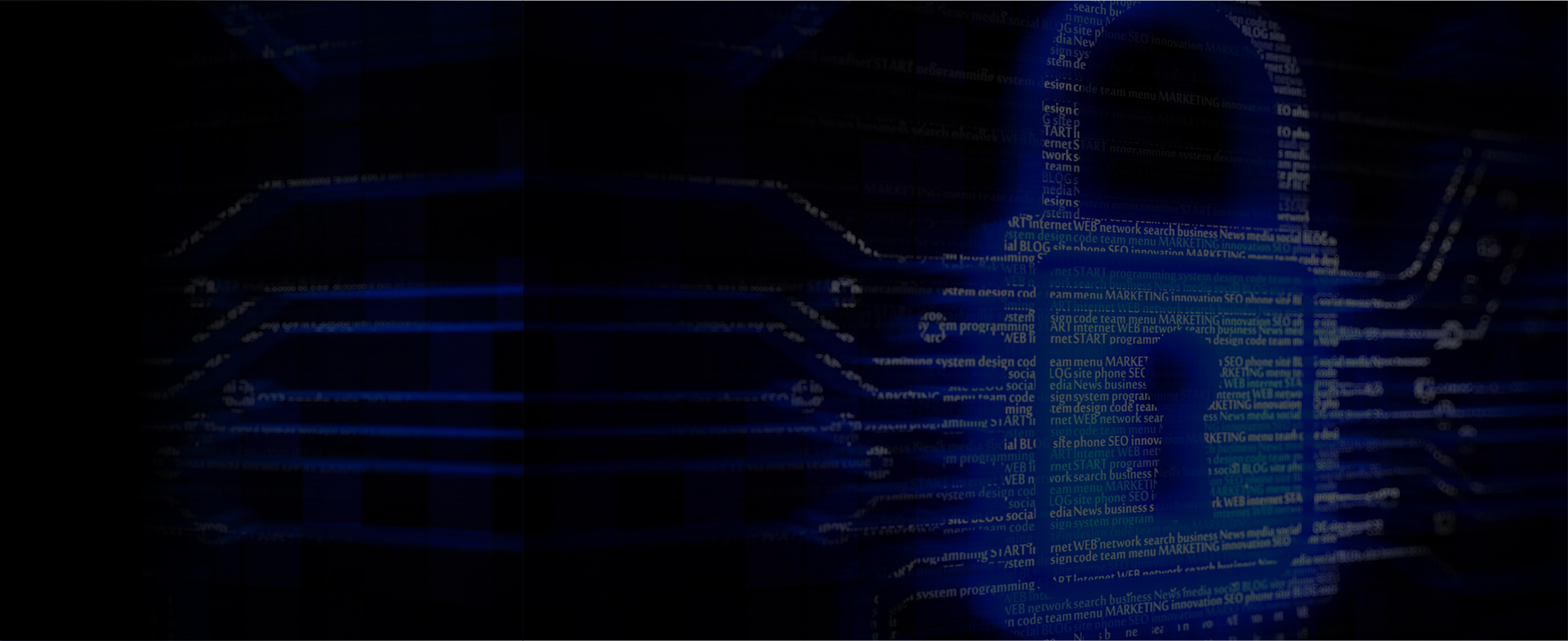 Total Physical Protection
Safeguarding intellectual property, business information and physical assets is becoming a management priority, especially in today's knowledge economy. ASUSPRO understands that, so our desktop solutions are built with sophisticated security features to keep your business, and your future, safe and secure.
Kensington lock slot

ASUSPRO desktops come with a Kensington lock for additional asset management and security. Keeping your hardware and confidential data inside well protected.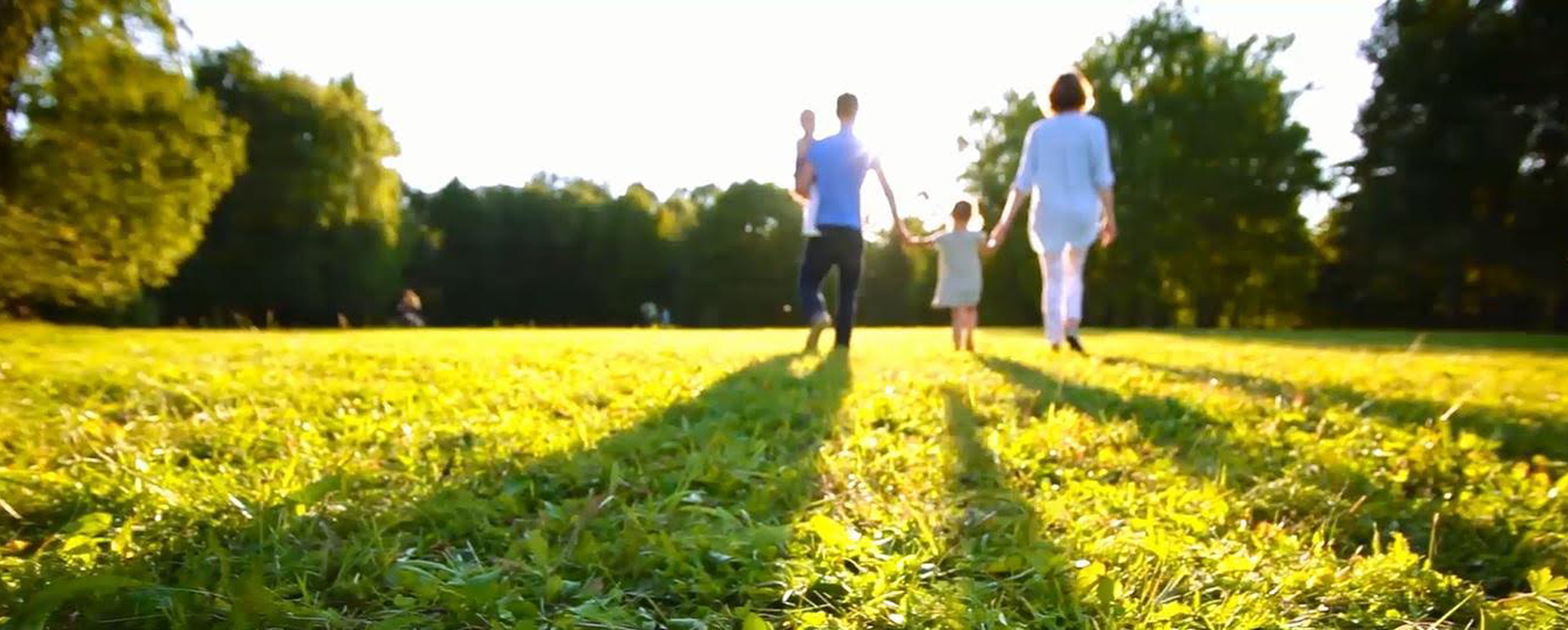 Designed With the Environment in Mind
The energy-efficient ASUS business desktops protect the environment while helping lower businesses' operating costs.
---
Certifications such as EPEAT may vary from models and countries. Find more about EPEAT on http://www.epeat.net/
Product photos are for reference only, and the actual delivered goods shall prevail.
Compare (0)