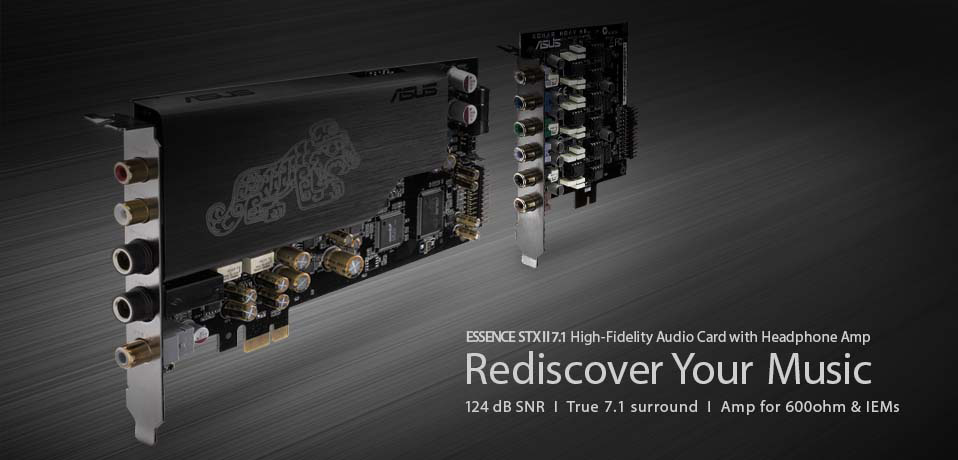 Keeping the audiophile spirit and philosophy alive
Four years after the debut of Essence STX — the long-term holder of the number-one position in Head-Fi's Sound Cards segment, as voted by highly-satisfied users globally — ASUS remains committed to delivering ever better high-end sound cards to delight the most demanding audiophiles. Drawing on years of experience in developing Essence One, Essence STU and Essence III, Essence STX II delivers meticulous design, quintessential performance and profound musicality — elements that shape the spirit of the whole Essence Hi-Fi series.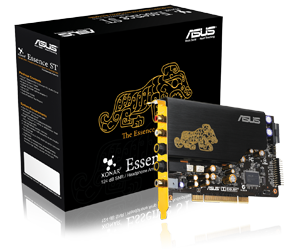 Legendary audio quality that just got better
Industry-leading 124dB SNR
Essence STX II delivers industry-leading 124dB SNR audio clarity, a much-envied quality inherited from the revolutionary and widely-acclaimed Essence STX sound card — and up to 64 times (64X) better than typical onboard audio hardware. Headphone output reaches a fantastic 120dB SNR.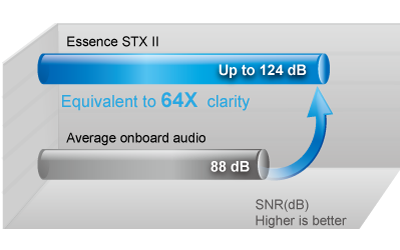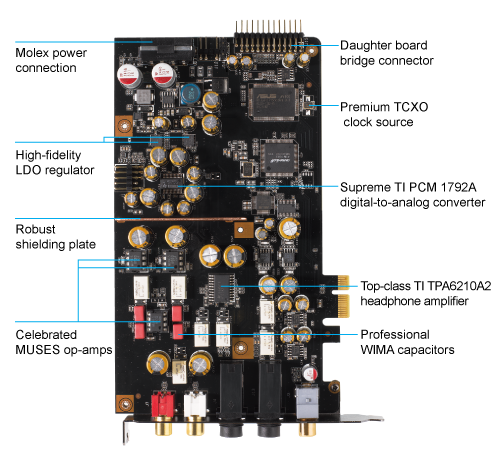 Ultra-low jitter
A high-precision clock is crucial to audiophiles. Integrated circuits are susceptible to heat and temperature changes, which is why Essence STX II includes a premium temperature-compensated crystal oscillator (TCXO) clock source. It is an ultra-accurate timing technology that ensures ultra-low jitter.
Clean and consistent power supply
Essence STX II uses a dedicated four-pin Molex power connection rather than drawing power from the expansion slot like other cards, and that means a cleaner supply of electricity. Optimized power delivery is further assured with high-fidelity low-dropout (LDO) regulators — unprecedented in the audio-card industry. As well, audiophile-appreciated WIMA® capacitors deliver balanced sound.
Celebrated MUSES op-amps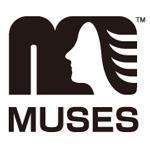 The profound musicality that Essence listeners expect is encapsulated by celebrated MUSES 8920 and MUSES 8820 op-amps, which deliver true-to-life tonality and spacious sound imaging.

True 7.1-channel surround sound that's easy to fit and great to customize
Exclusive to Essence STX II 7.1 is a multichannel daughterboard that delivers true 7.1-channel surround with high-fidelity 120dB SNR outputs. This easy-to-fit daughterboard slides into a slot adjacent to Essence STX II 7.1, so installation couldn't be more convenient.

Each channel is fully customizable with nine swappable op-amp sockets — giving audiophiles complete freedom to create the perfect surround-sound experience for their ears and listening environment.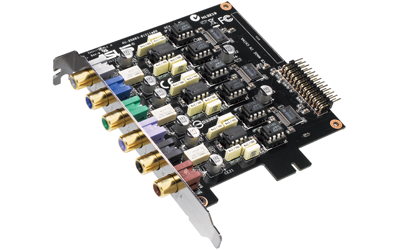 Impeccable headphone amplification
Top-notch headphone amplifier supports
The built-in headphone amplifier supports up to 600ohm impedance — so audiophiles can plug in the finest high-impedance headphones to enjoy the pure quality delivered by Essence STX II.
Exquisite headphone gain control
ASUS engineers have furnished Essence STX II with an additional gain control designed especially for high-sensitivity IEM headphones, allowing musicians and audio purists to use earpieces that channel audio output straight to the ear canal — isolating ambient noise for listening that requires undisturbed concentration.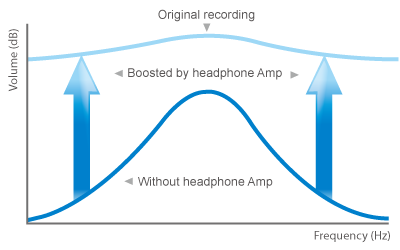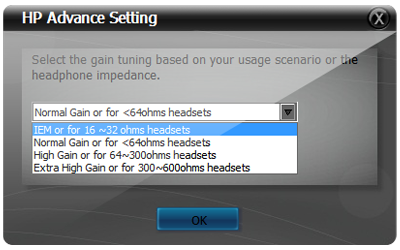 Easily adjust the sound for your ears
Three swappable op-amp sockets
Essence STX II benefits from swappable op-amp sockets that allow users to create different timbres and tonal combinations.
Additional op-amp swap kit
Essence STX II even comes with a swap kit that includes three additional op-amps — two Texas Instruments LME49720s and one MUSES 8820 — and a clamp tool that makes it easy to remove the op-amp microchips.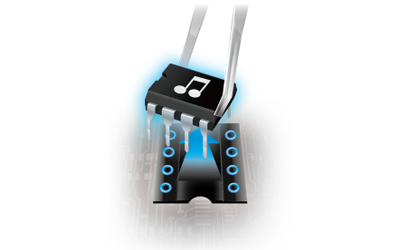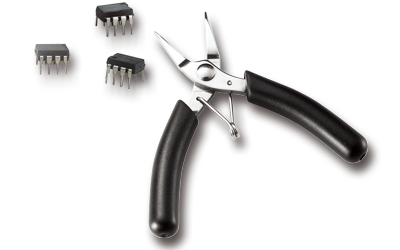 Advanced surround sound with instant encoding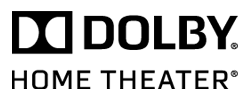 Essence STX II benefits from Dolby® Home Theater technologies that turn your PC into a true home-theater system — boosting all your entertainment audio.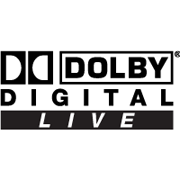 Dolby® Digital Live
Reproduces Dolby® Digital 5.1-channel surround sound, immersing players in exciting and realistic entertainment experiences with high-quality surround that puts you at the center of the action.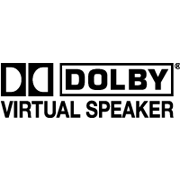 Dolby® Virtual Speaker
Reshapes two-channel and 5.1-channel stereo content into virtual surround sound even with just two speakers, reproducing the dynamic, enveloping environment of a 5.1-speaker home theater system.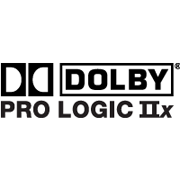 Dolby® Pro Logic II
Transforms high-quality stereo sound into rich and realistic 5.1-channel surround that completely changes your audio perception.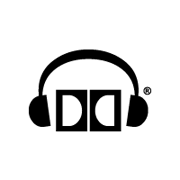 Dolby® Headphone
Simulates spectacular surround for personal audio by using powerful digital signal processing. It delivers up to 7.1-channel surround over any headphones for more vibrant and spacious listening.