Careers
Our People and Culture
We strive to make life better for everyone through technical innovation, and achieving that requires great work from incredible talent. It also requires a collaborative work environment and a culture that encourages risk-taking, constructive dialogue and innovative thinking. We embrace adversity, seize new opportunities, put customers first and treat each other with respect.

With our great team, we've achieved great things and will continue to do so. Hear what some of them have to say about working at ASUS:
"I joined ASUS in 2013 with much anticipation and every day since has been living proof how great this organization is. I have over 10 years in the computer industry in both retail and distribution, and I've never seen so much energy, passion and enthusiasm in the team as I do at ASUS. I have witnessed how ASUS Canada and how the whole big ASUS family has grown and flourished in Canada and on the world stage. The quality, design and engineering of our products are second to none.

As a Regional Sales Manager of Open Platform Business Group I oversee the Canadian team and all Canadian distributors. Every day is full of new challenges and new excitement which have greatly shaped my career path and built both my soft and hard skills. I am surprised at the amount of flexibility we are given to exercise our visions and our plans, and the great ideas among the whole team never ceases to amaze me.

I enjoy meeting great minds across ASUS and the opportunities to meet a diverse group of customers across Canada. I enjoy each day's fun-filled challenges. Most of all, I enjoy the enthusiasm, the passion and the dedication of all who work for ASUS."
-Ronald
Regional Sales Manager
---
"In 2013 I started at ASUS with great excitement and anticipation about working for a leading technology company, and my experience has greatly exceeded my expectations. Not only do I get to test out some of the latest and greatest electronics, I've also been able to lead marketing projects of all types from start to finish – from retailer demand generation activities to large advertising campaigns that run all across North America. I have learned a lot in the process and know that ASUS has helped me take my career to the next level.

One of the greatest things about ASUS is the people. Our management team is incredibly supportive and willing to embrace new ideas from staff at all times, and we have an amazingly supportive and hard-working team who are passionate about what they do. I know that no matter what challenges we face, we'll come together and not only overcome them, but will be stronger for it. That's just the type of team we are at ASUS Canada."
-Jason
Senior Marketing Specialist
---
"I've had an awesome 5 years at ASUS Canada!

My role on the Canadian Sales team is to manage and lead the Canadian regional retailers and help them grow. I am very thankful for the chance to work with such supportive partners all across Canada. Together we thrive to provide all Canadian consumers with the best technology and service possible!

ASUS truly inspires, motivates and nurtures all employees to reach their potential, both professionally and personally. With the rapid change in the IT world we are constantly learning and adapting to newest and coolest technologies, and ASUS is always one of the first manufacturers to offer the most exciting new consumer electronic products."
-Jessie
Account Manager
---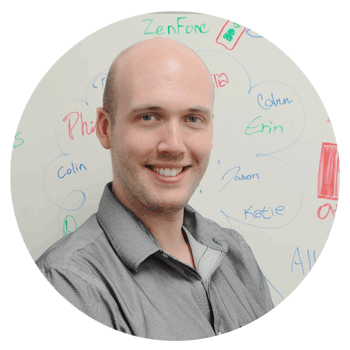 "In January 2015 I chose to join ASUS as a Channel Marketing Specialist because of my passion for technology and I wanted to kick-start my career in the industry with a global brand leader. The bulk of my work involves managing both the brand and product marketing at our national and regional retailers through in-store and online marketing projects. My role is exciting because of the variety and scope of the projects I have had the opportunity to work on. I have managed projects from beginning to end, working on everything from concept development and copy writing through to design management, negotiating costs, and final execution. Because of this full project involvement, I feel a great sense of pride when I see my completed work displayed in store."
-Phil
Channel Marketing Specialist
---
"I have only worked for ASUS for 2 incredible years but during my time with ASUS, I have worn many hats, been to many places and met so many different people. I manage many different diverse channels, allowing me to use what I have learned and applying it to fit my customer's needs. ASUS is not an ordinary everyday company - working with ASUS allows you have to full control from the planning, execution, and follow-ups while working across all departments from accounting to service to marketing and everything in-between to complete your mission.

ASUS has provided an incredible workplace for me to learn, grow and adapt to all the market changes and to build an extensive network. I can proudly say to all my friends, family and companies that I deal with that I love working for ASUS!"
-Dan
Account Manager
---
"I have worked for ASUS since August of 2014 as an Accounting Specialist, and am responsible for managing over 400 accounts payable invoices, processing employee reimbursements and compiling management reports. I also get to organize events for our Canadian office.

There's a lot of interesting work to do at ASUS, and I love the broad variety of projects that I get to work on. It has been a great career opportunity for me and I've had lots of support from both management and my colleagues. I've also appreciated the strong education program that ASUS has in place, which has helped me keep my skills up-to-date and learn new things. I'm very happy here and love working for ASUS!"
-Flora
Accounting Specialist