For AMD Server Platform, SATA Hot-Plug will fail on some Ubuntu OS Kernels



The default AMD SATA controller AHCI ID will enter "med_power_with_dipm" in Ubuntu power policy.



Because of the implementation of Ubuntu SATA_LPM, the SATA hot-plug will fail.



When the problem occurs, please enter BIOS→Advanced→AMD CBS→FCH Common Options→SATA Configuration Options and change the SATA Mode to [AHCI as ID 0x7904], as shown below.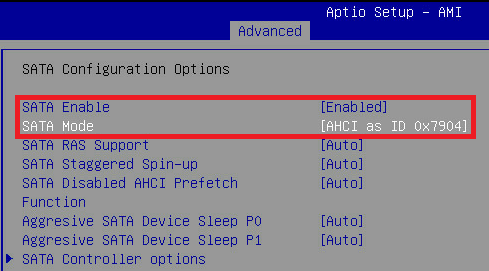 Please note: after modifying SATA Mode: [AHCI as ID 0x7904], Windows OS will not be able to shut down normally.