Back top

The Art of Performance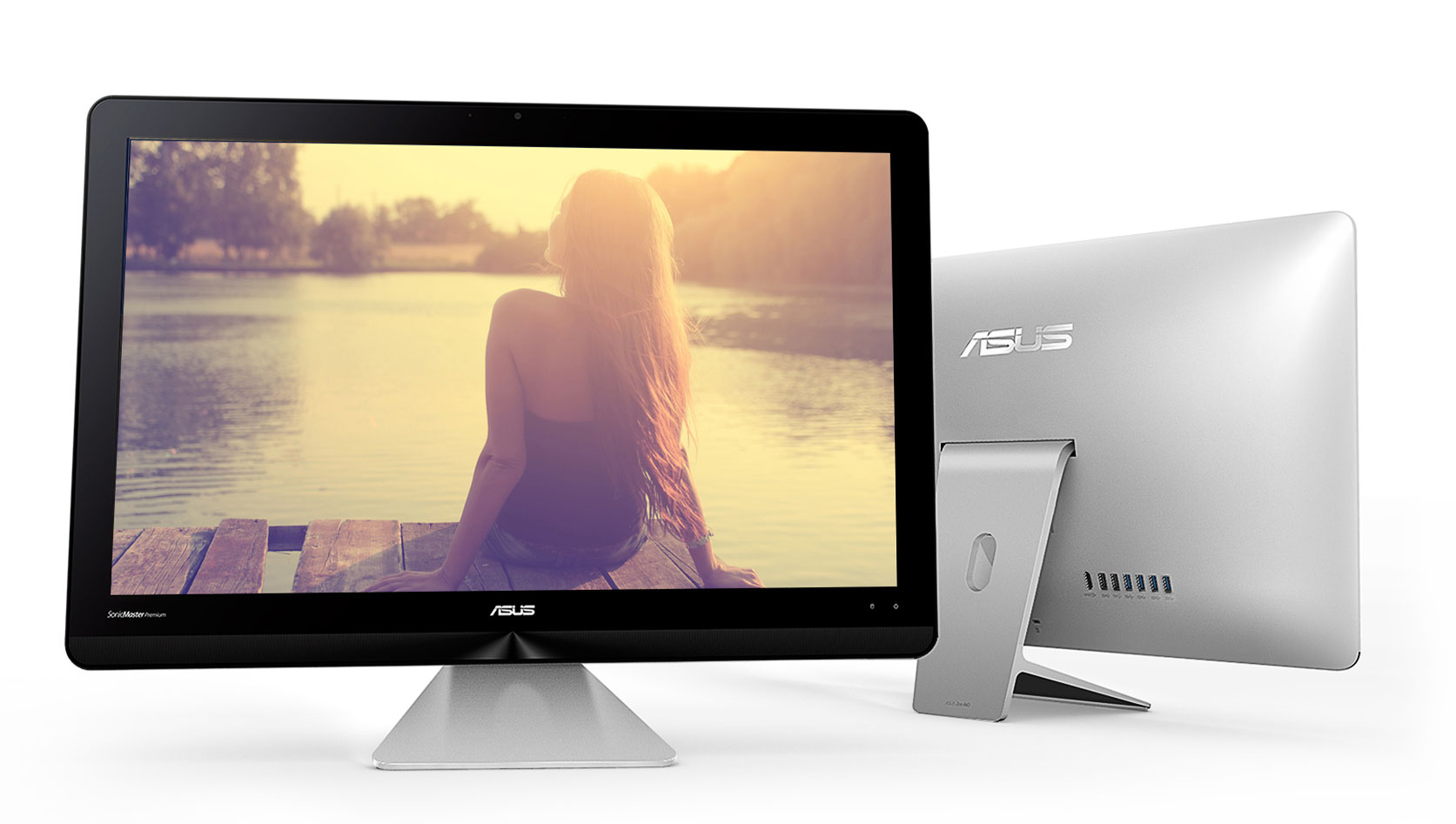 Stylish Design,
Expertly Crafted
We believe that technology can be beautiful, and Zen AiO is the ultimate proof. Its seamless unibody construction is precision-crafted with a metal-effect finish in glamorous Quartz Grey, Zen-inspired spun-metal detailing and an elegant integrated stand, Zen AiO is not just a Windows PC, but an extraordinary work of art that will add grace and style to any home.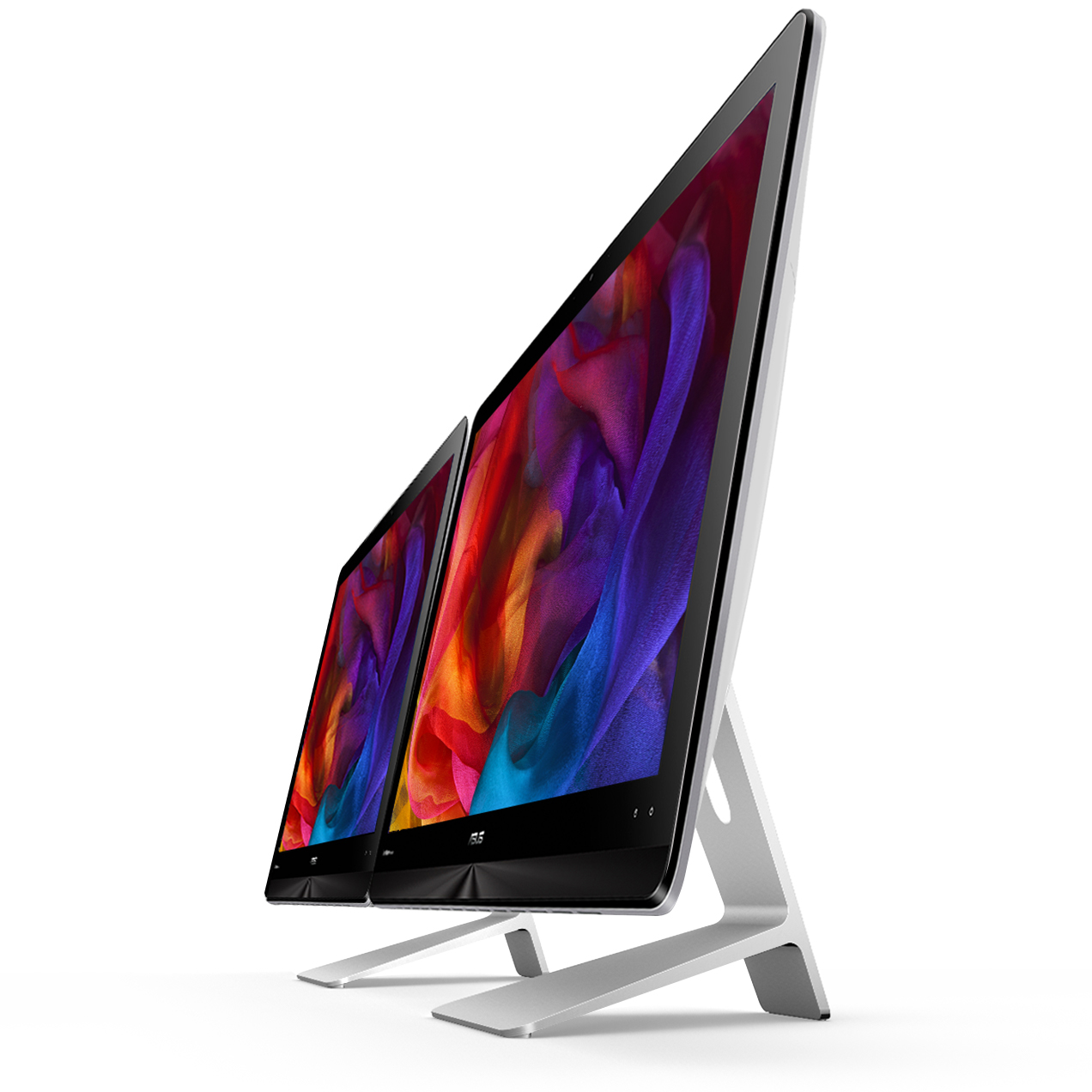 Vibrant and vivid!
Incorporating industry-leading technology, Zen AiO ZN220IC features a large, bright LED-backlit display that enables its ultra-slim design. On the stunning edge-to-edge 22-inch widescreen display, which uses 178° wide-view technology, you'll experience a better picture from almost any angle, making sharing the screen with friends and family more enjoyable. The Full HD 1920 x 1080 resolution lets you enjoy games and movies in perfect detail with amazing color and contrast.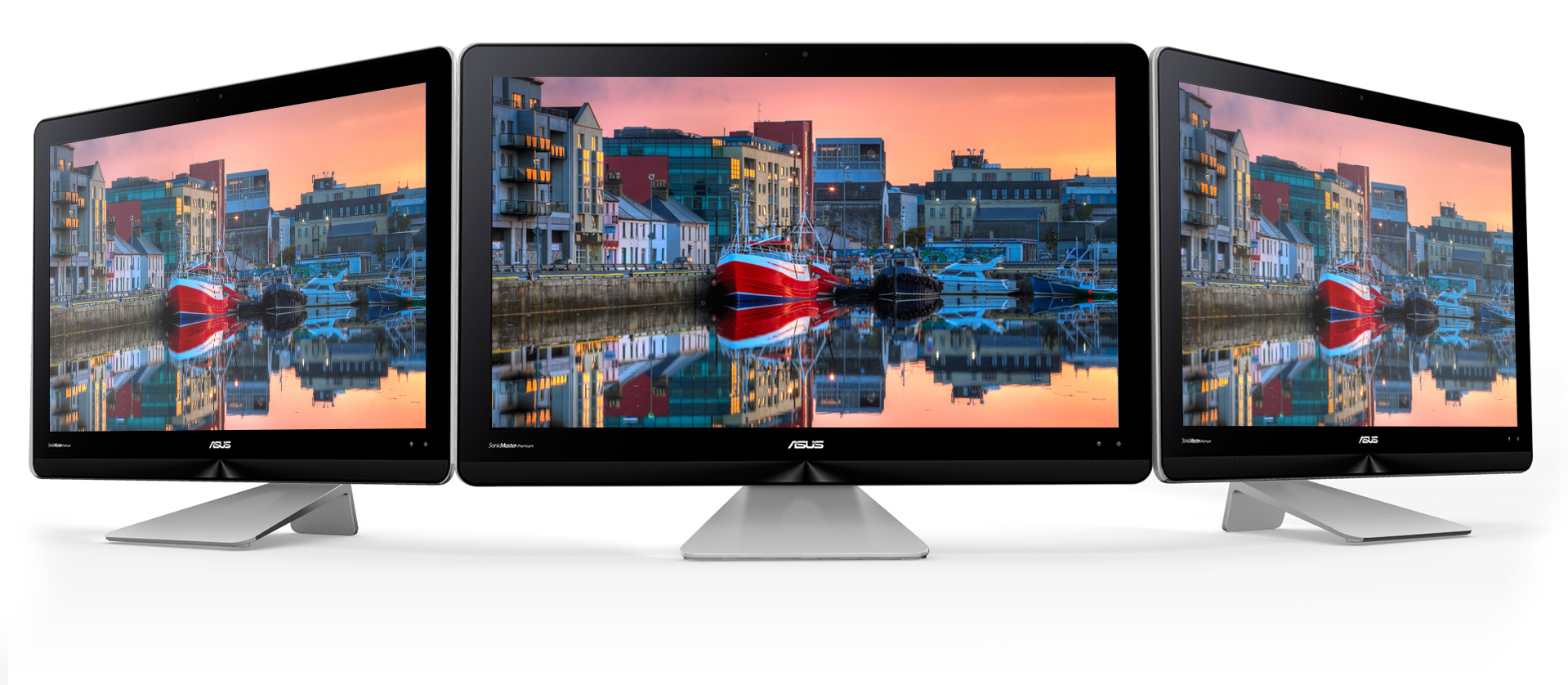 10-Point Multi-touch Technology
ASUS Zen AiO represents a technological leap in touchscreen interactivity, with full 10-finger multi-touch capability. Pinch-to-zoom, rotate images and scroll through webpages, all with ease. With its projected capacitive touchscreen technology, Zen AiO ZN220IC gives you outstanding accuracy, effortless control in Windows 10, and an optimized touch experience. The smooth and responsive touchscreen makes swiping, scrolling, and all other gestures quicker, more intuitive, and incredibly enjoyable.

Powerful Beyond Your Imagination
Zen AiO has uncompromising performance to match its incredible looks. Inside the sleek exterior you'll find up to the latest Intel® Core™ i5 processors, the latest DDR4 memory, up to 512G SSD storage, up to NVIDIA® GeForce® 930MX gaming-grade graphics, the latest connectivity and more — all perfectly matched for silky-smooth responsiveness.
Windows 10 Home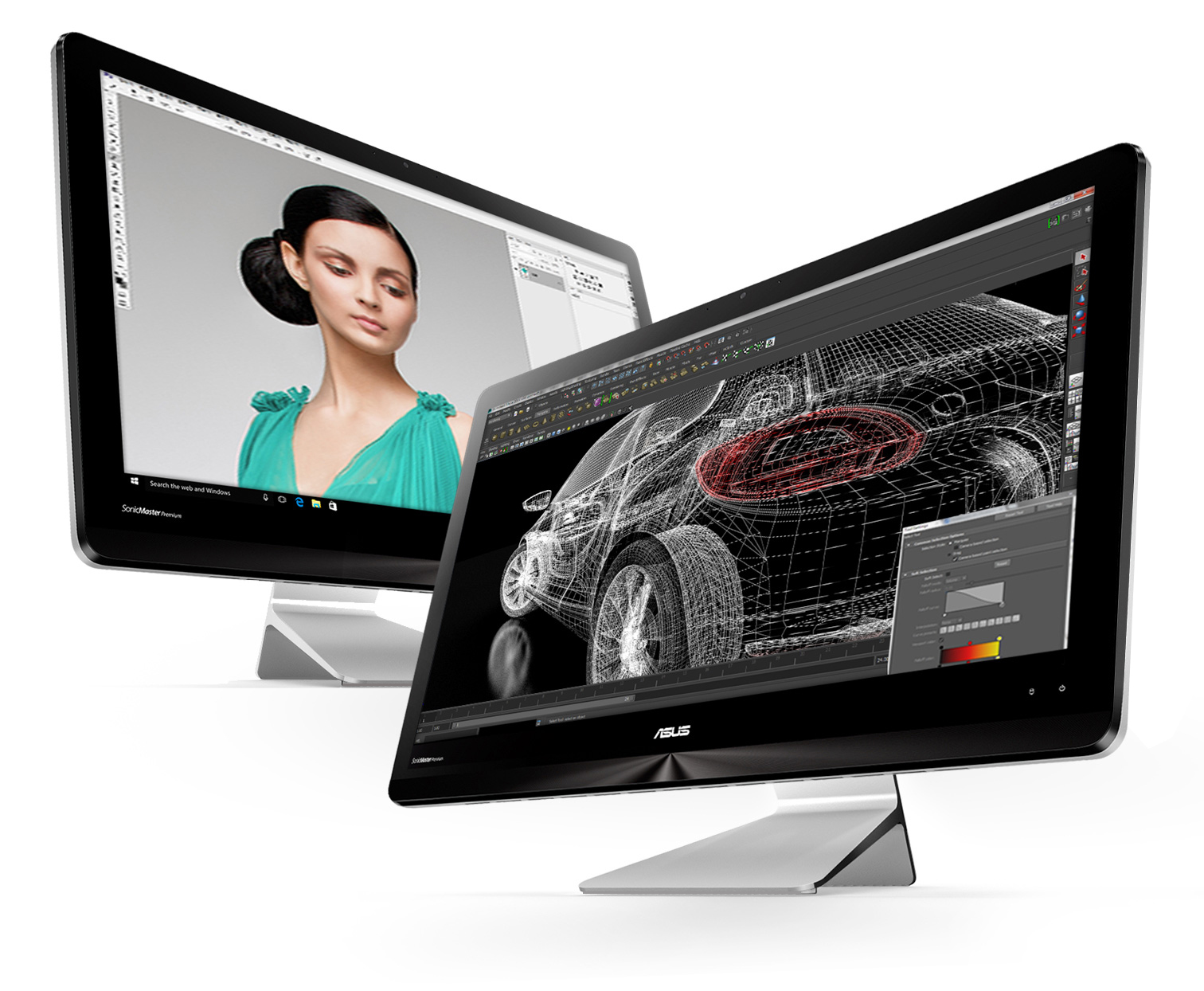 Massive Multi- Speaker Sound
Get ready to give your ears a treat! Zen AiO with ASUS SonicMaster Premium goes beyond the ordinary to give you an audio experience like no other. Developed by the ASUS Golden Ear engineering team, its 2-speaker stereo configuration and 6-watt output delivers immersive full-range, multi-layered sound with rich, thumping bass and sparkling highs. With Zen AiO, it's just like being at a live concert!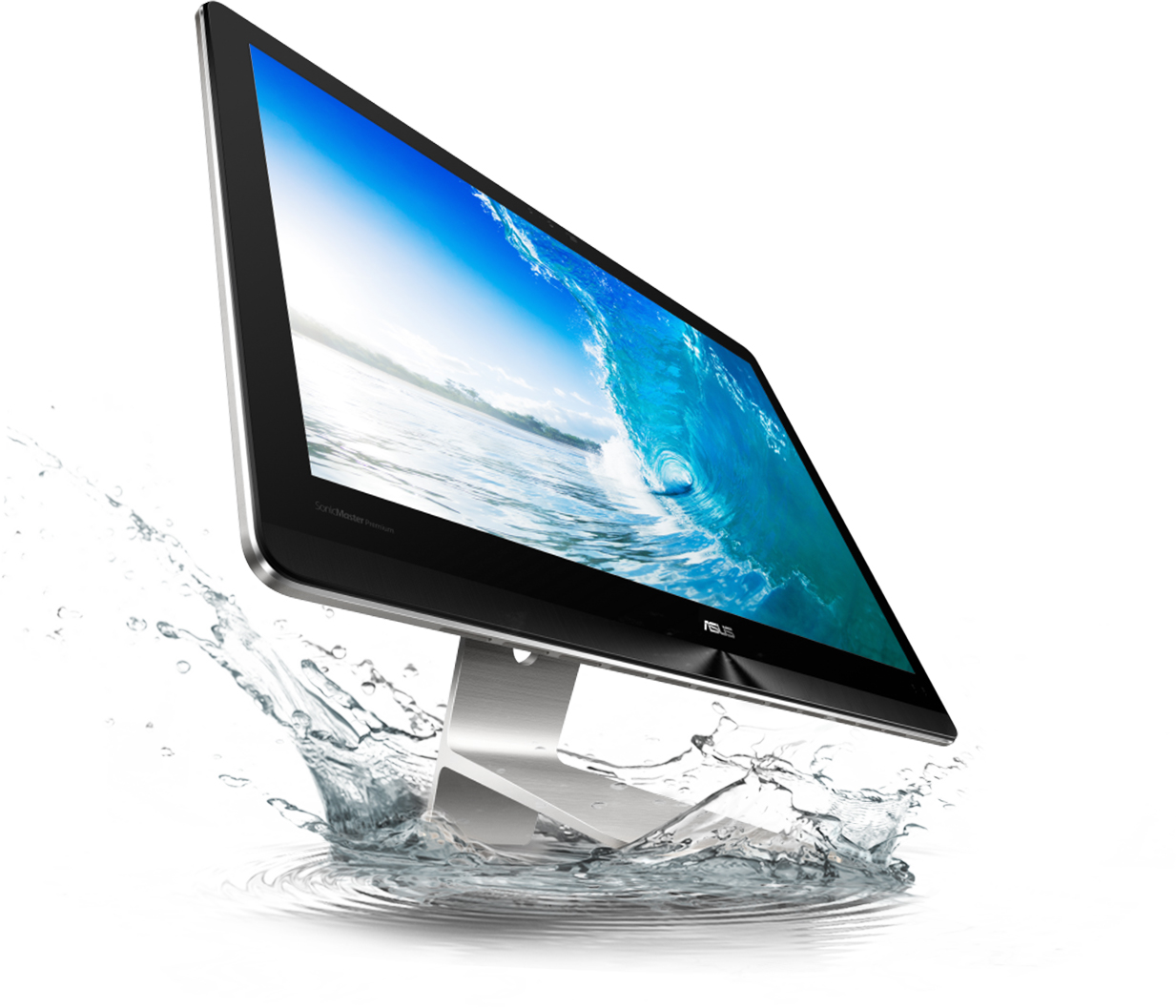 Fast data transfers with USB 3.0
Zen AiO comes with USB 3.0 port — the world's most popular and compatible USB port. With improved transfer rates up to 5Gbps, USB 3.0 is 10 times faster than USB 2.0! For total convenience, Zen AiO also has four USB 3.0 ports, plus two HDMI outputs that can each drive a Full HD external display.
USB 3.0
USB 2.0




Enjoy the Latest Version of Windows
Zen AiO takes full advantage of many of the all-new features in Windows 10. Whether you want to interact with Zen AiO via the keyboard, via the accurate touchscreen, or even your voice — using Cortana, your new personal digital assistant — Windows 10 ensures you'll enjoy a rich, intuitive and responsive experience.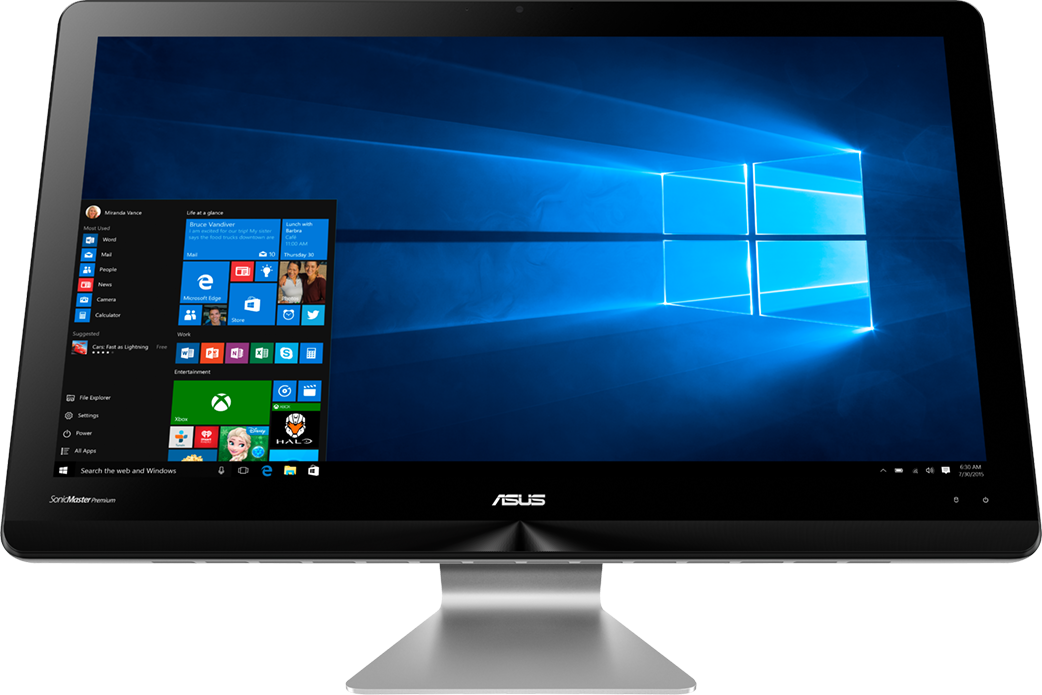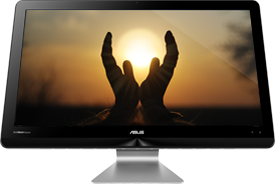 Timeless Beauty
Crafted in Precision
At ASUS, our designs always start with people:
the way they work, the way they feel.....
Compare (0)