To install OpenVPN client on your iPhone / iPad :
Step1. Download and Install OpenVPN
Go to App store, search and download "OpenVPN Connect" App.
Step2. Send a mail with [.ovpn file] to iPhone/iPad
You can ask OpenVPN server manager to send a mail with client.ovpn file to your mail address and open [.ovpn file] on the iPhone/ iPad.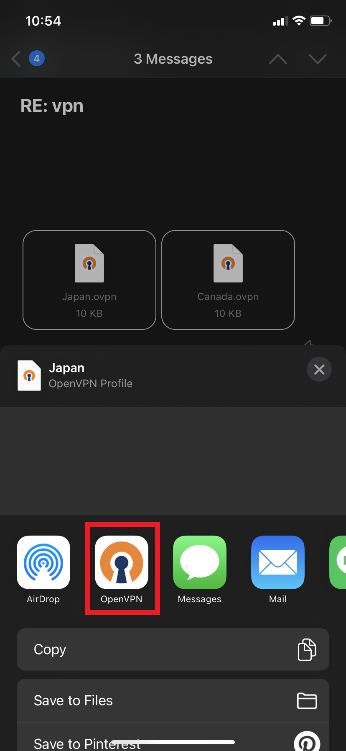 Step3. Setup and connect to VPN server
3-1 Click the "Add" to install .ovpn file.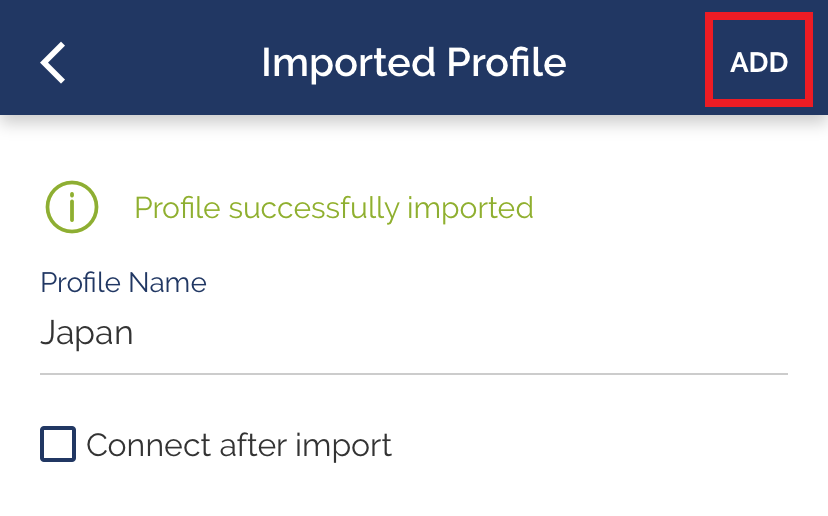 3-2 Turn on the button to be on connecting.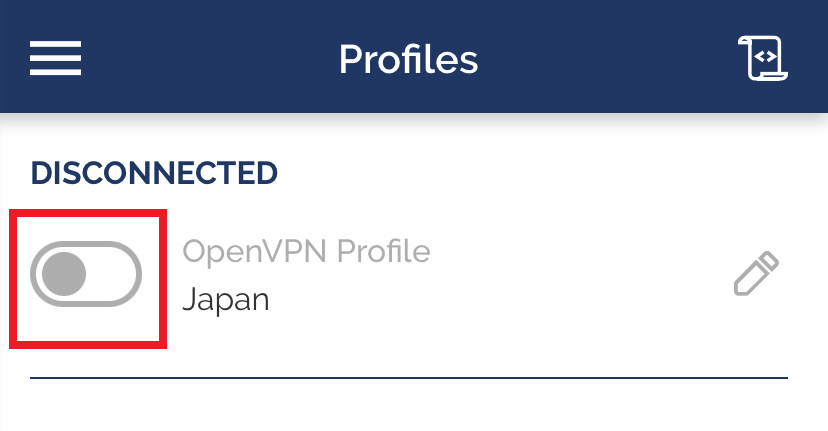 3-3 You can see the below screen if connecting successfully.