Meet the ExpertCenter desktop family
ExpertCenter desktops PCs are designed for businesses of all sizes, with a comprehensive selection of chassis styles, configurations and price points. All are carefully crafted with performance, durability, reliability, security and sustainability in mind.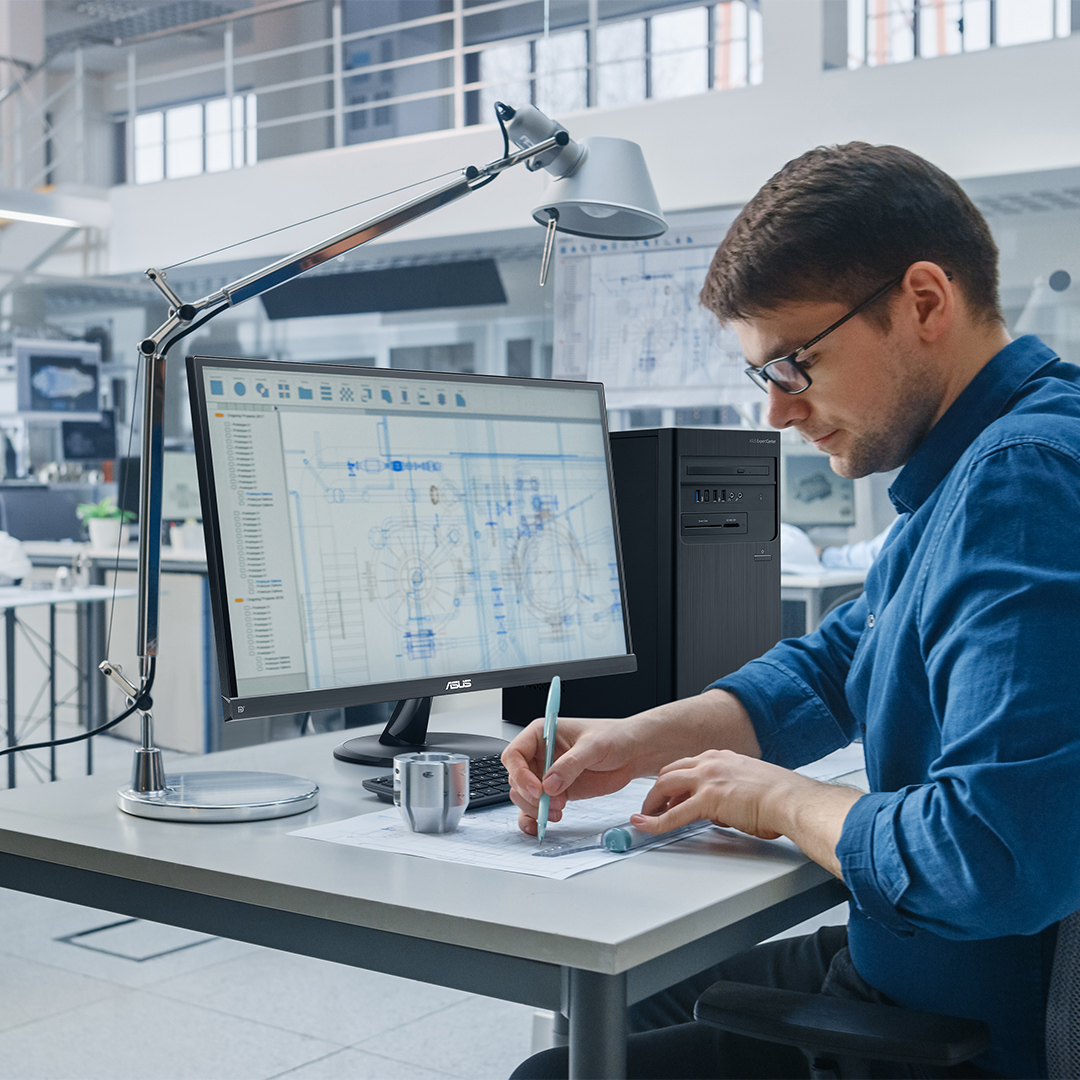 Exceptional expandability for exceptional performance
Designed to grow your business and grow with your business, ExpertCenter desktop PCs feature the latest technologies and extensive expandability. Thoughtfully-engineered chassis benefit from tool-free designs to empower easy, fast maintenance — and a unique rotatable cage1 to maximize internal maneuvering space.
Engineered by experts. Trusted by business.
Realized by our 5,000+ in-house engineers and with the foundation of an ASUS motherboard — the world's #1 brand2— ExpertCenter desktops are reliable business partners. They're also built to last and designed to handle the everyday bumps and knocks of the workplace. We also test ExpertCenter desktops to the most demanding industry requirements, including MIL-STD-810H US military standards and stringent ASUS in-house testing.3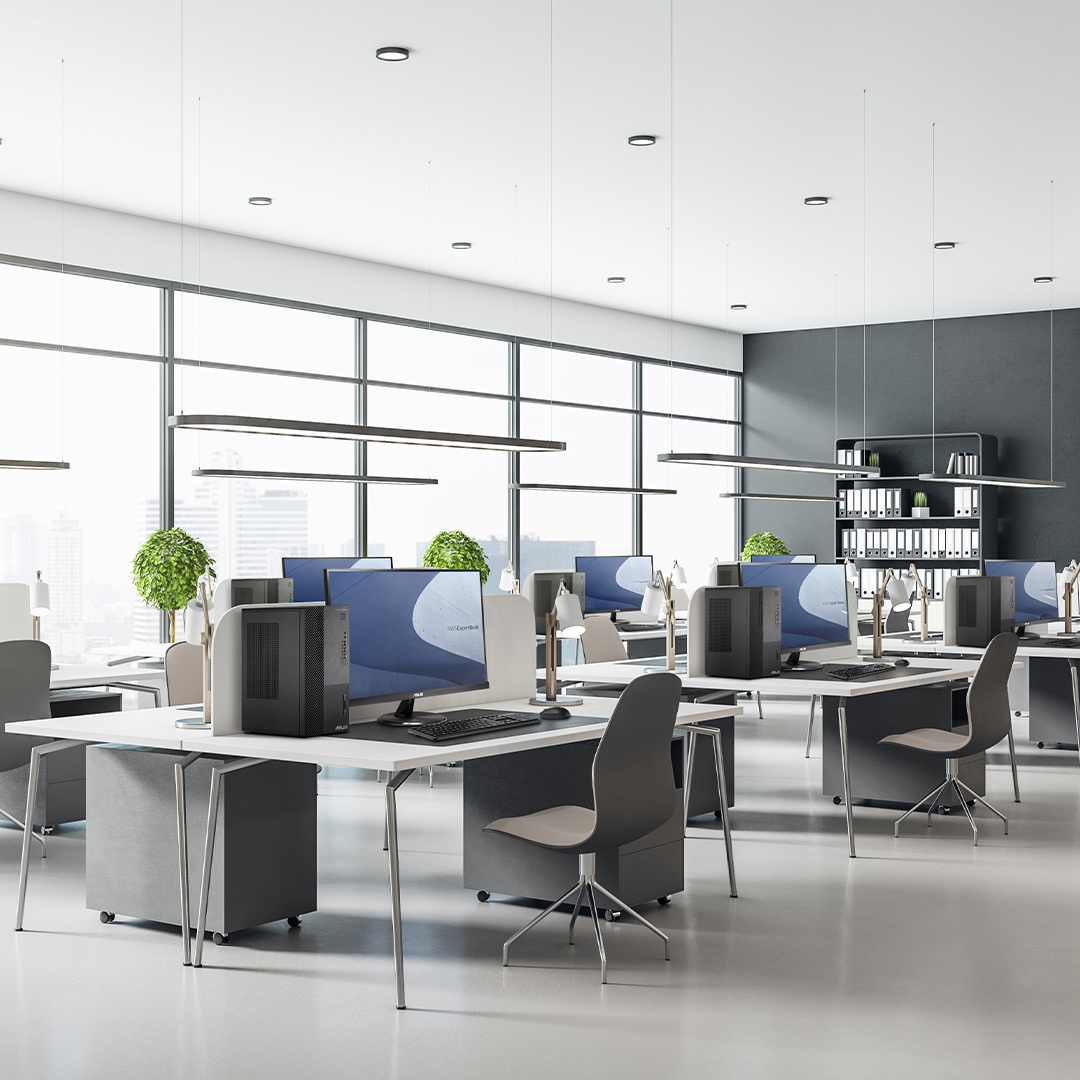 Simplified management
Running a business is hard enough, so at ASUS we make sure you've got the right tools to manage every device. With the Intel vPro platform and the help of ASUS Control Center, managing your digital fleet quick and easy,4,5 including remote endpoint management and monitoring. This simplifies everyday business processes, enhances operational effectiveness and helps you deal with the today's here and now — freeing you to focus on making tomorrow happen.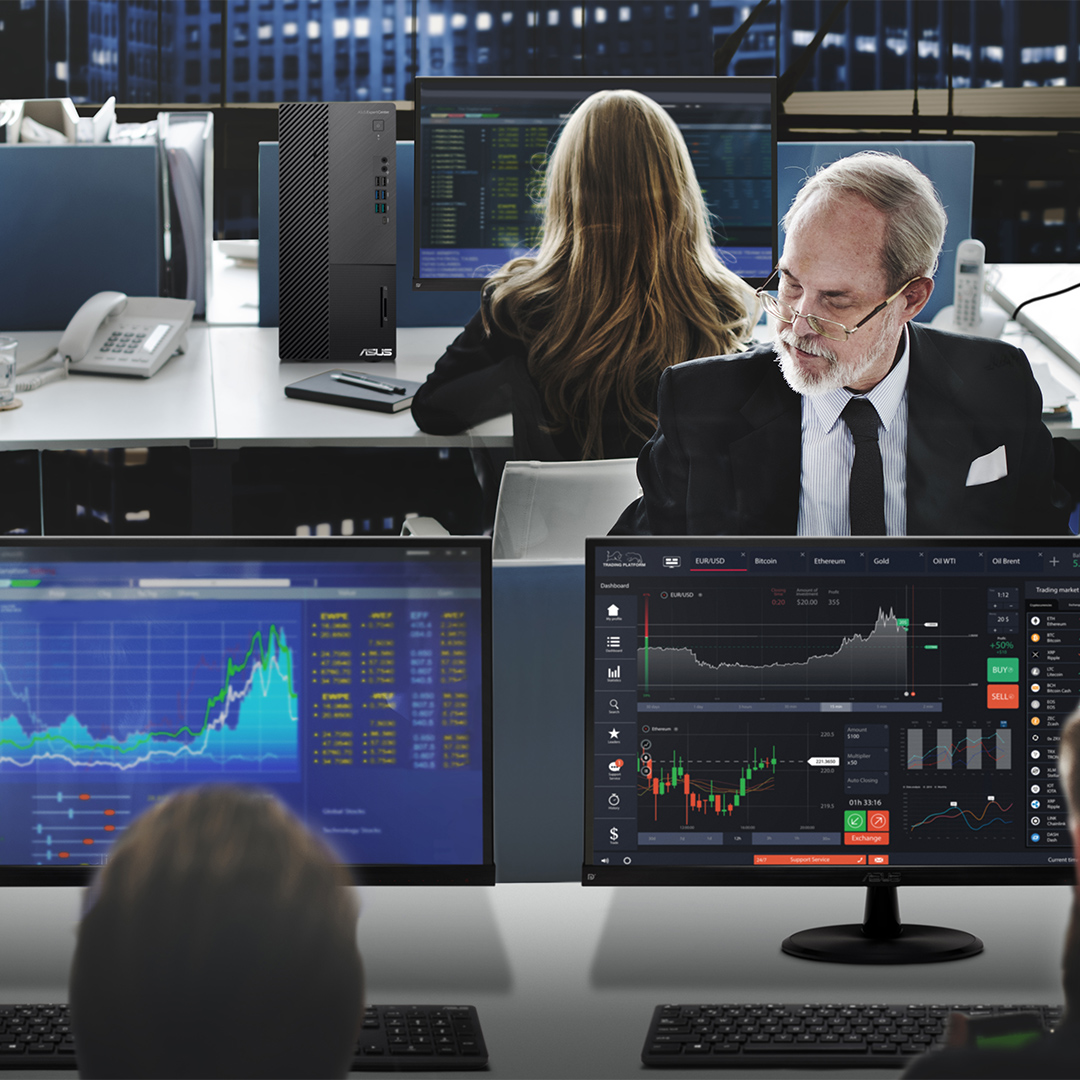 Enterprise-grade security
Security is a priority in today's business world, which is why ExpertCenter desktops provide multi-layered protection for business. With TPM 2.01 and Intel Hardware Shield4, you're assured the level of hardware, software and data security from the get-go. There's also physical protection, in the shape of a Kensington lock slot and a chassis-intrusion alert — delivering a heads-up when an ExpertCenter desktop is opened.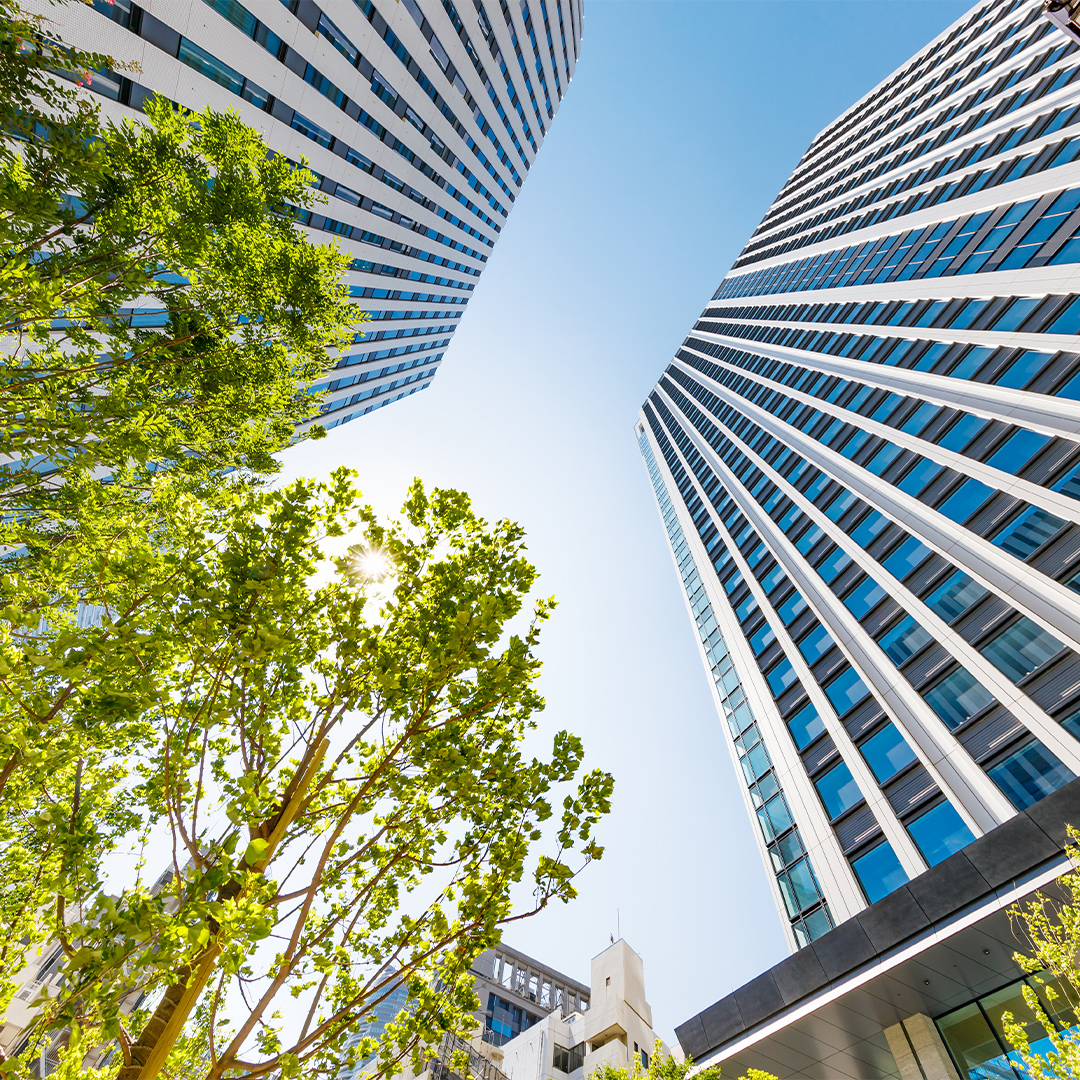 Committed to a sustainable future
All ExpertCenter-series devices adopt stringent environmental requirements at all stages of the product life cycle, and are recipients of some of the industry's highest environmental certifications — including ENERGY STAR®, EPEAT® Silver, and 80 PLUS® Platinum6. They're also supplied sustainable packaging that is 100% recyclable and specifically designed to reduce both volume and wasted space.
Here to be your reliable business partner
Löydä yrityksellesi parhaiten sopiva ExpertCenter-pöytäkone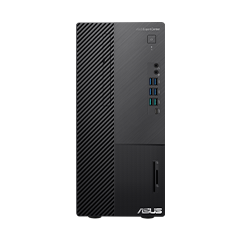 ExpertCenter Premium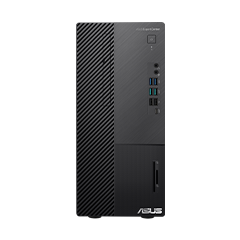 ExpertCenter Advanced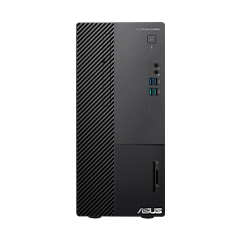 ExpertCenter Essential
Tehokkaat ExpertCenter Premium -PC:t soveltuvat täydellisesti yrityskäyttöön, sillä Intel® vPro® -tuki takaa parhaan hallittavuuden ja yritystason tietoturvaominaisuudet.
Windows 10 Pro – ASUS suosittelee Windows 10 Prota yrityksille
Jopa 10. sukupolven Intel® Core™ vPro® i7-prosessori
Jopa NVIDIA® GeForce® RTX2070S
Jopa 128 Gt muistia
Jopa 4 Tt:n HDD + 2 Tt:n SSD-tallennustila
ExpertCenter-pöytäkoneiden oheislaitteet
Litteä ja kestävä langaton näppäimistö ja hiiri päivittäiseen käyttöön
Todistukset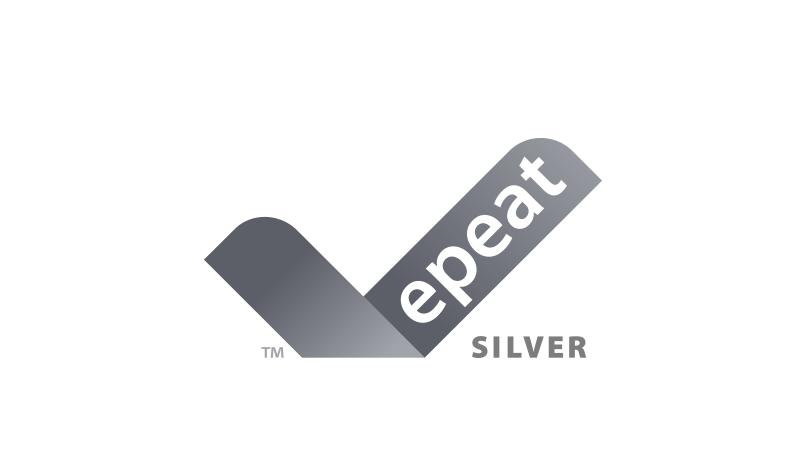 Desktops
EPEAT Silver
ASUS ExpertCenter D9 series was certified with EPEAT™ Silver, a leading global ecolabel that guarantees to have a positive environmental and social impact across the product lifecycle.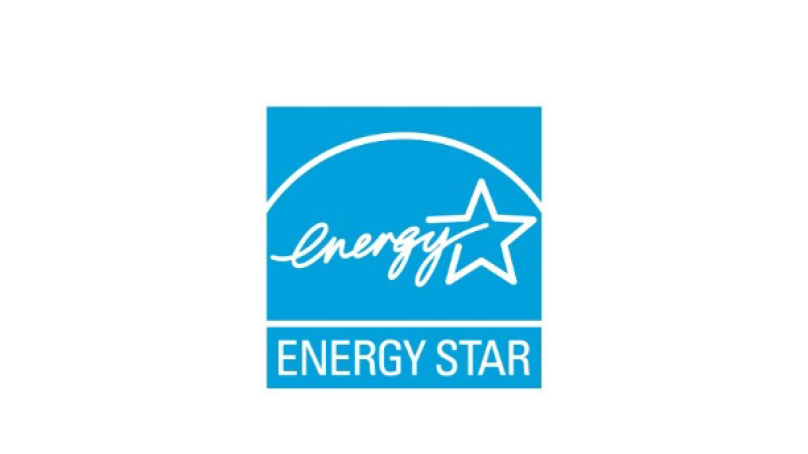 Desktops
Energy Star
Every ASUS Business product is accompanied by an ENERGY STAR®, a globally-recognized, government-backed certificate for energy efficiency.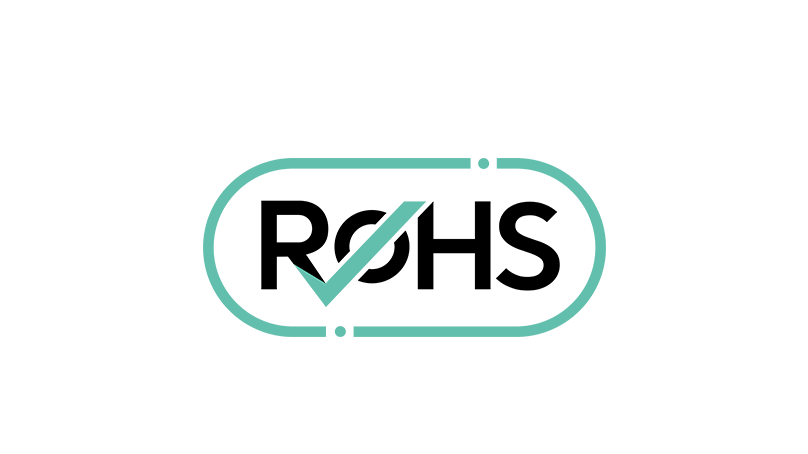 Desktops
RoHS
ASUS ExpertCenter Desktops have passed RoHS compliance in recognition of their promise to protect the environment and public health.
1. Ominaisuudet vaihtelevat malleittain ja kokoonpanoittain. Saatavuus vaihtelee maittain ja alueittain.
2. ASUS saavutti johtavan markkina-aseman emolevymarkkinoilla ensimmäisen kerran vuonna 2017. DigiTimes-lehden mukaan taiwanilainen PC-komponenttijätti omistaa yhteensä 45 % emolevymarkkinoista.
3. Testiohjelmaan kuuluu sekä armeijastandardin mukainen testaus että ASUSin sisäinen laatutestaus, ja ohjelma vaihtelee laitteittain. MIL-STD-810-standardin mukainen testaus suoritetaan vain valituille ASUS-tuotteille. Nämä testit eivät osoita laitteen soveltuvuutta armeijakäyttöön tai sitä, että laite täyttäisi Yhdysvaltain puolustusministeriön kanssa solmittavia sopimuksia koskevat vaatimukset. Vastaavasti testituloksia ei tule pitää osoituksena tai takuuna tulevasta suorituskyvystä määritellyissä testausolosuhteissa. Tällaisissa testausolosuhteissa tai niitä jäljittelevissä olosuhteissa syntyvien vaurioiden katsotaan olevan seurausta vahingosta, eivätkä ne siten kuulu ASUSin vakiotakuun piiriin. Takuun kattavuutta voidaan parantaa hankkimalla ASUS Premium Care -lisätakuu.
4. Intel vPro on tarjolla vain tiettyihin malleihin. Saatavuus vaihtelee maittain ja alueittain.
5. ASUS Control Center on valinnainen lisäominaisuus, ja sen saatavuus vaihtelee maittain. Lisätietoa saat paikalliselta ASUS-jälleenmyyjältä.
6. Sertifioinnit voivat vaihdella malleittain ja maittain.