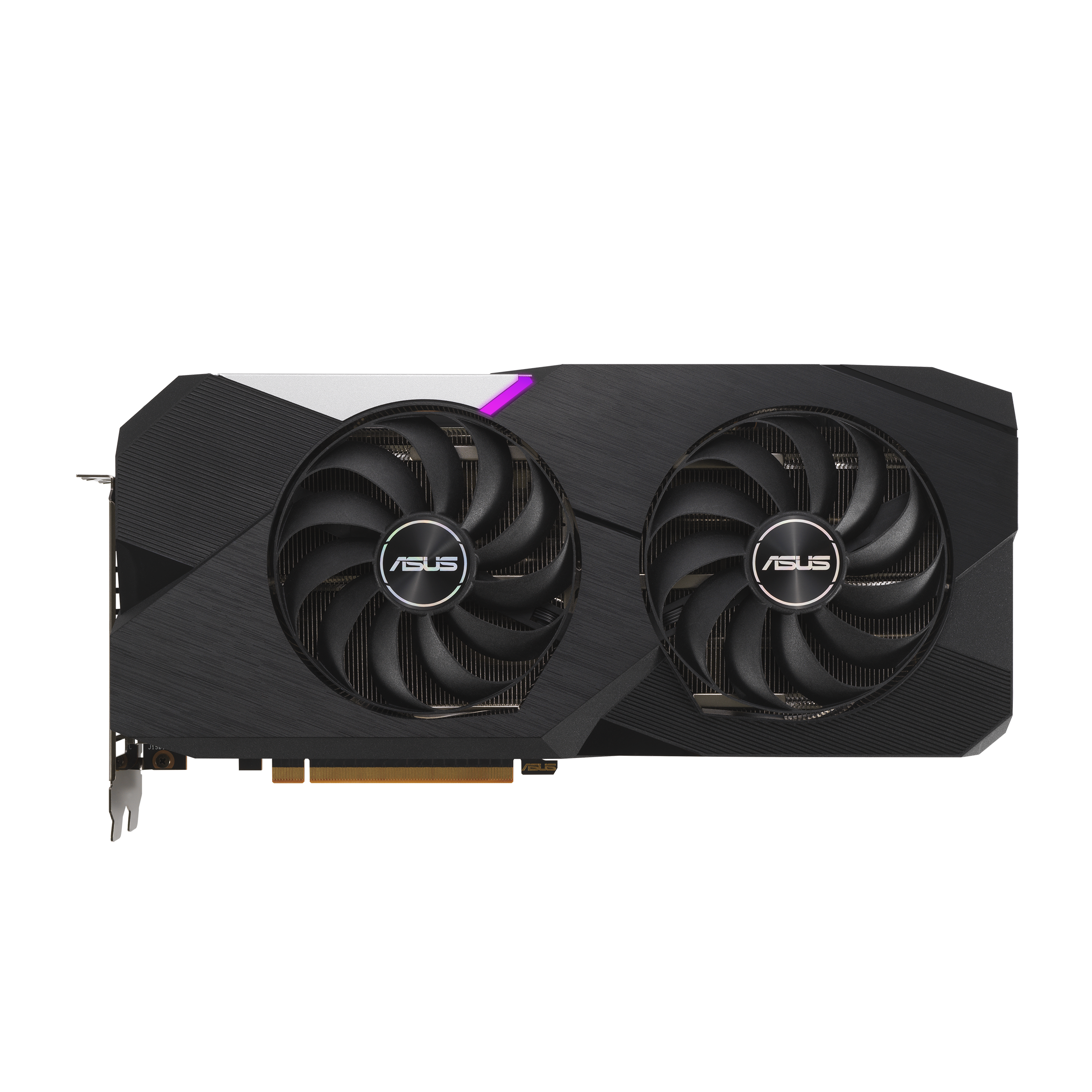 DUAL-RX6700XT-12G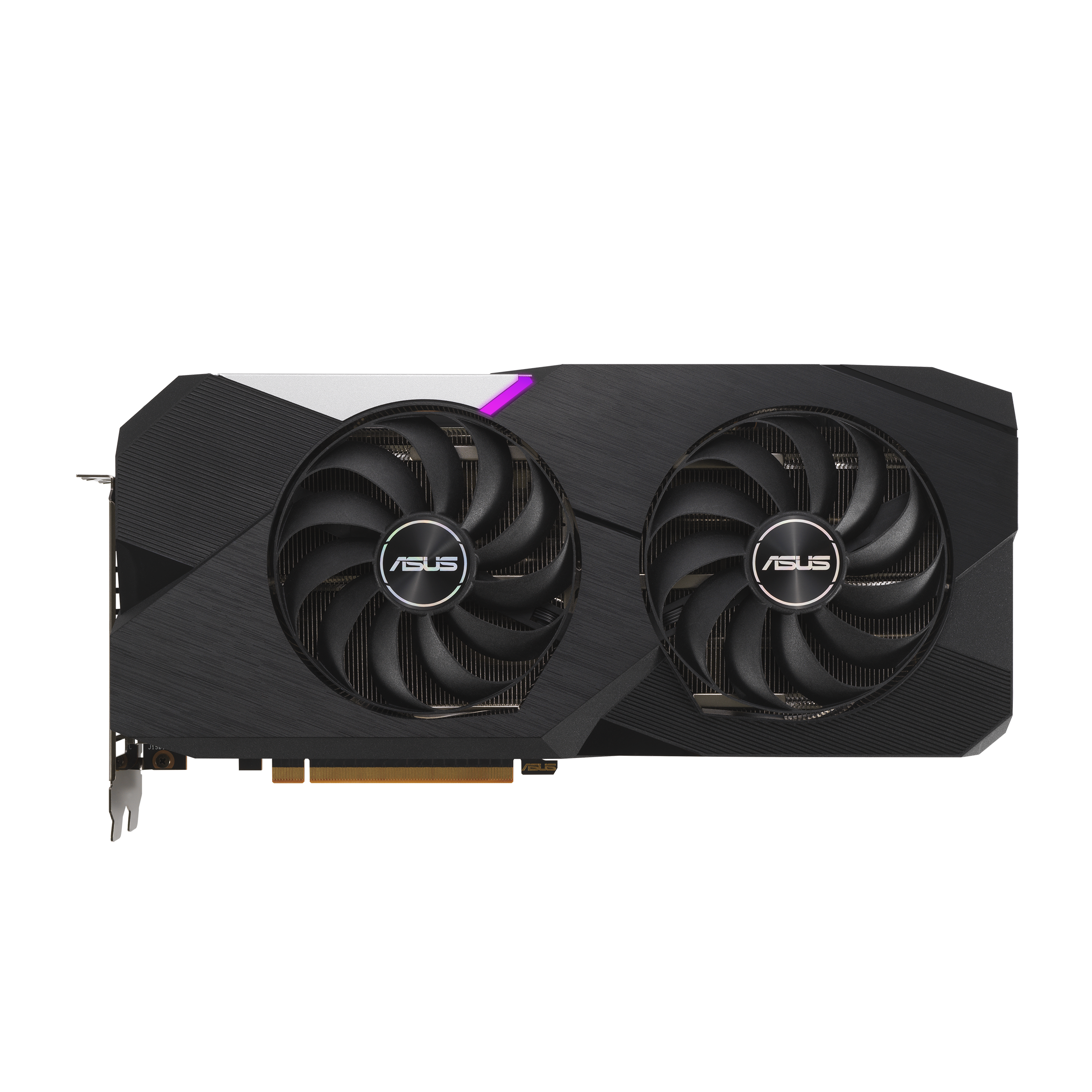 OC mode : Up to 2581 MHz (Boost Clock)/Up to 2444 MHz (Game Clock)
Gaming mode : Up to 2581 MHz (Boost Clock)/Up to 2424 MHz (Game Clock)
Digital Max Resolution 7680 x 4320
Yes x 1 (Native HDMI 2.1)
Yes x 3 (Native DisplayPort 1.4a)
HDCP Support Yes (2.3)
NVlink/ Crossfire Support
1 x Collection Card
1 x Speedsetup Manual
ASUS GPU Tweak II & Drivers: please download all software from the support site.
295 x 139 x 55 mm
11.61 x 5.47 x 2.17 inches
* Our wattage recommendation is based on a fully overclocked GPU and CPU system configuration. For a more tailored suggestion, please use the "Choose By Wattage" feature on our PSU product page: https://rog.asus.com/event/PSU/ASUS-Power-Supply-Units/index.html
* Crossfire Support - Yes for DirecX® 12 and Vulkan®
* 'Game Clock' is the expected GPU clock when running typical gaming applications, set to typical TGP (Total Graphics Power). Actual individual game clock results may vary.
* 'Boost Clock' is the maximum frequency achievable on the GPU running a bursty workload. Boost clock achievability, frequency, and sustainability will vary based on several factors, including but not limited to: thermal conditions and variation in applications and workloads.