KO GeForce RTX 3060 V2 OC Edition
KO GeForce RTX 3060 V2 OC Edition
ASUS KO GeForce RTX™ 3060 V2 OC Edition 12GB GDDR6 agrega un toque de estilo a la experiencia de juego de próxima generación
Multiprocesadores NVIDIA Ampere Streaming: Los componentes básicos de las GPU más rápidas y eficientes del mundo, el nuevo Ampere SM ofrece el doble de rendimiento FP32 y una eficiencia energética mejorada.
RT Cores de 2a generación: Experimenta el doble de rendimiento que los núcleos RT de primera generación, además de RT y sombreado simultáneos para un nivel completamente nuevo de rendimiento de trazado de rayos.
Tensor Cores de 3a generación: Obtén hasta el doble de rendimiento con escasez estructural y algoritmos de inteligencia artificial avanzados como DLSS. Estos núcleos brindan un impulso masivo en el rendimiento del juego y capacidades de inteligencia artificial completamente nuevas.
OC Mode: Boost clock 1882 MHz (modo OC)/ 1852 MHz (modo Gaming).
El diseño único presenta llamativas placas frontales doradas y plateadas con detalles en ARGB.
El diseño de ventilador de Axial-tech presenta un eje de ventilador más pequeño que facilita aspas más largas y un anillo de barrera que aumenta la presión de aire hacia abajo.
Los capacitores duraderos duran hasta 2.5 veces más que los estándar.
La tecnología Auto-Extreme utiliza la automatización para mejorar la confiabilidad.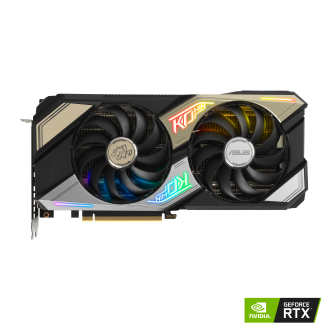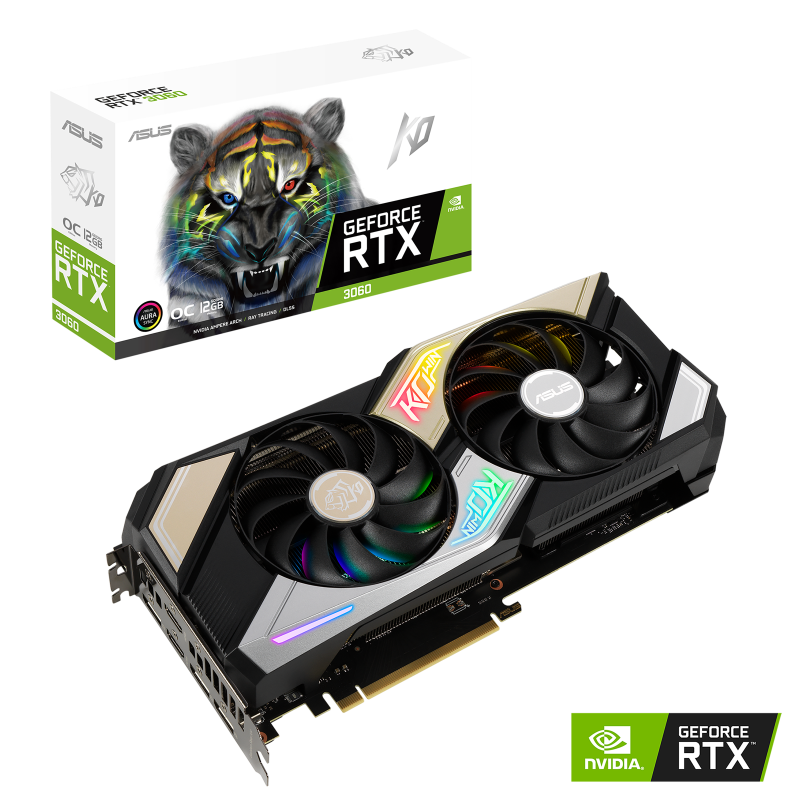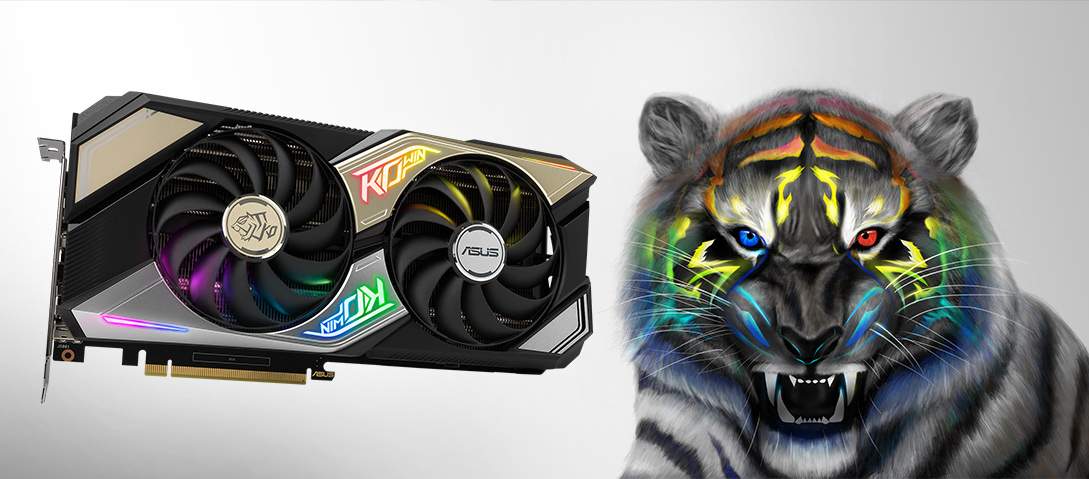 ASUS KO GeForce RTX™ 30 Series graphics cards host the new NVIDIA Ampere architecture with some extra shine on performance and durability. Twin fans leverage our Axial-tech design for efficient cooling at low dB levels. Enhancements such as space-grade lubricant, Auto-Extreme Technology, and enduring capacitors keep KO composed for the most demanding scenarios. And a unique shroud takes on gold and silver faceplates with fully-customizable ARGB accents.
Two tried-and-true Axial-tech fans feature a smaller hub that facilitates longer blades and a barrier ring to increase downward air pressure.
To eliminate unnecessary noise, a stop mode halts all fans when the GPU temp falls below 50 degrees and power consumption is low.
Infused with a durable lubricant often found in aerospace applications, these sleeve bearings deliver a quieter acoustic profile than dual ball bearing designs and match their durability.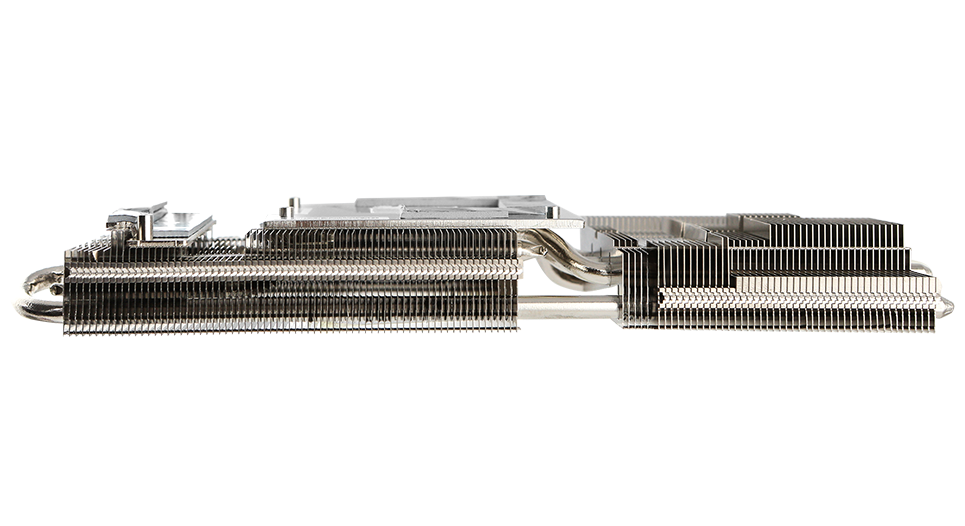 The KO leverages a 2.7-slot design to gain more heatsink surface area. The extra thermal headroom increases overclocking potential and allows fans to run at lower speeds during light loads.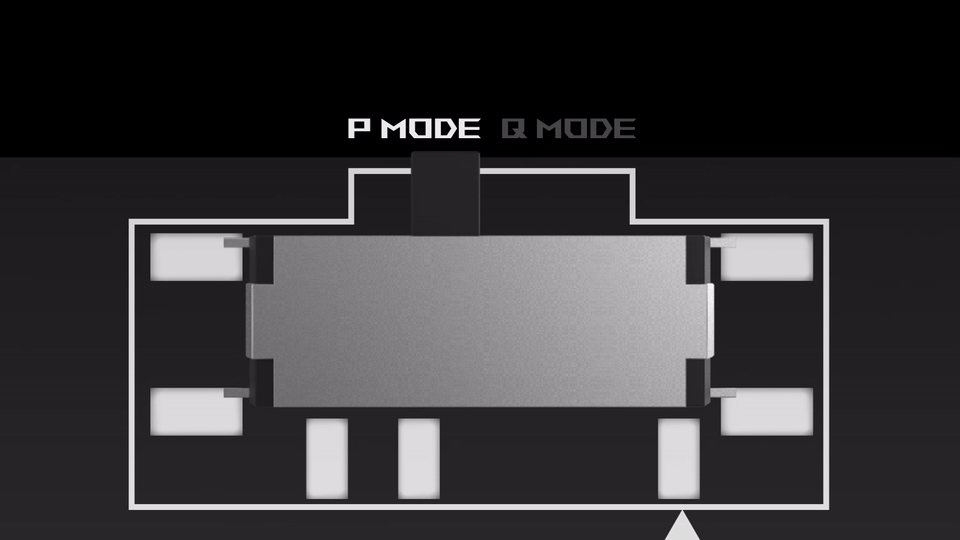 Do you prioritize low core temps or low noise levels? Performance mode lets the fans spin up to keep the card cool all the time. Quiet mode keeps the same power target and top-end settings, but offers a less aggressive fan curve for quieter operation at medium temps. For even more customization and control, check out our GPU Tweak II software.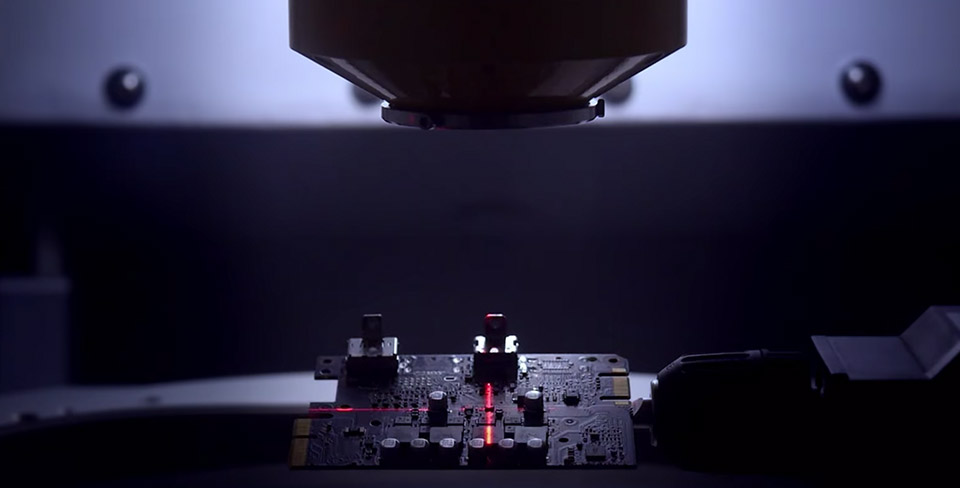 Precision automated manufacturing
Auto-Extreme Technology is an automated manufacturing process that sets new standards in the industry by allowing all soldering to be completed in a single pass. This reduces thermal strain on components and avoids the use of harsh cleaning chemicals, resulting in less environmental impact, lower manufacturing power consumption, and a more reliable product overall.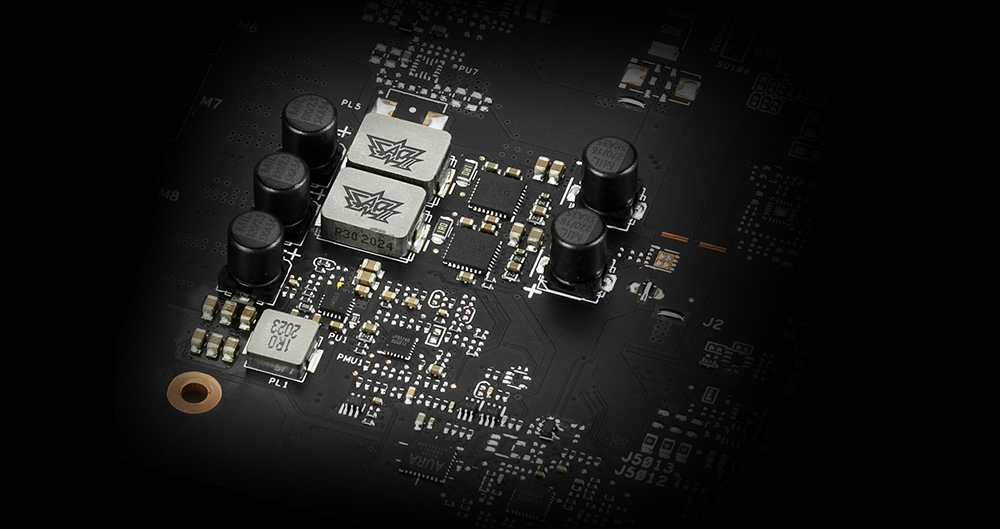 The KO GPU VRM features capacitors rated to last up to 2.5 times longer than the industry standard.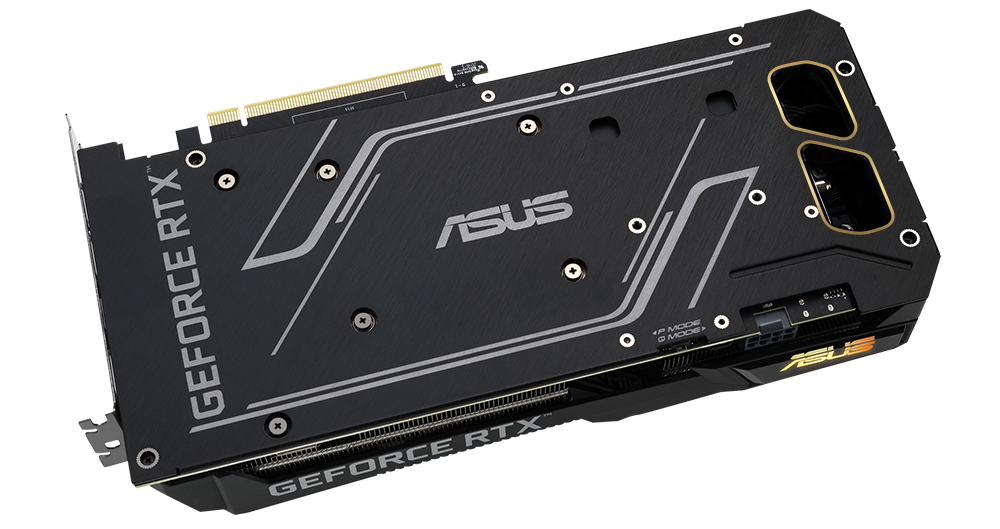 The PCB is reinforced by an aluminum backplate that adds structural rigidity, helping to prevent flex and protect components and trace pathways from damage. A vent allows hot air to escape towards chassis exhaust fans instead of being cycled back into the cooler.
The mounting bracket of the KO has been beefed up with 304 Stainless Steel that's harder and more resistant to corrosion.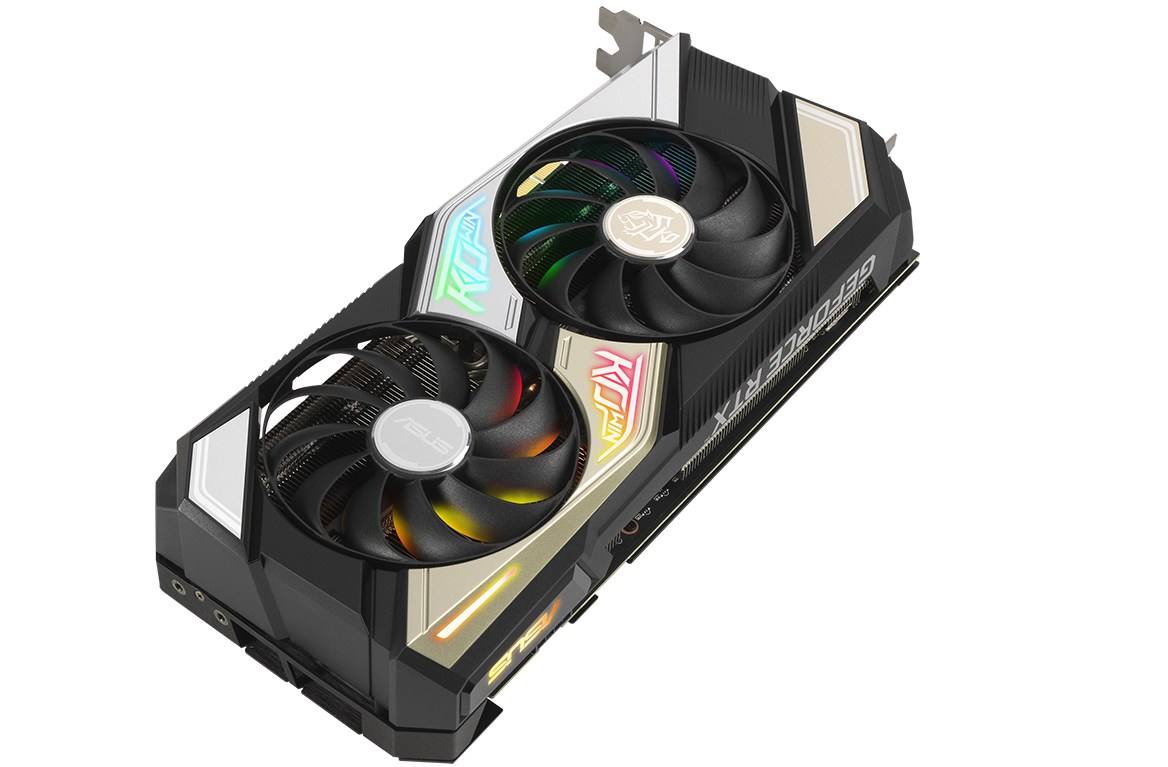 Gold and silver faceplates laced with customizable ARGB lighting give the KO a unique aesthetic fashioned for gamers who prefer to unabashedly showcase their rig on the desktop.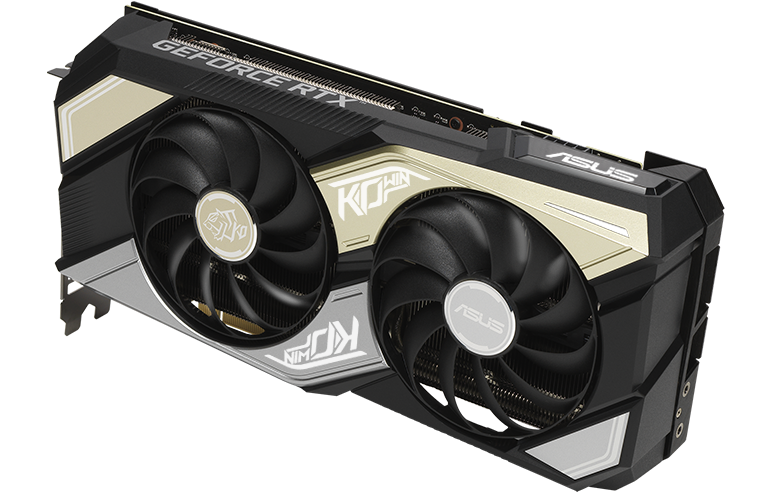 Static

Always on

Breathing

Fades in & out

Strobing

Flashes on & off

Rainbow

Various color

Color cycle


Fades between the colors of the rainbow

Smart

Change color with GPU load
The KO features Aura RGB lighting on the shroud. Aura Sync software connects compatible products for a completely customized lighting setup. You can sync to music, change color based on temperature, or select from a large number of patterns and static options. Look out for the Aura Sync logo when you're picking parts for your build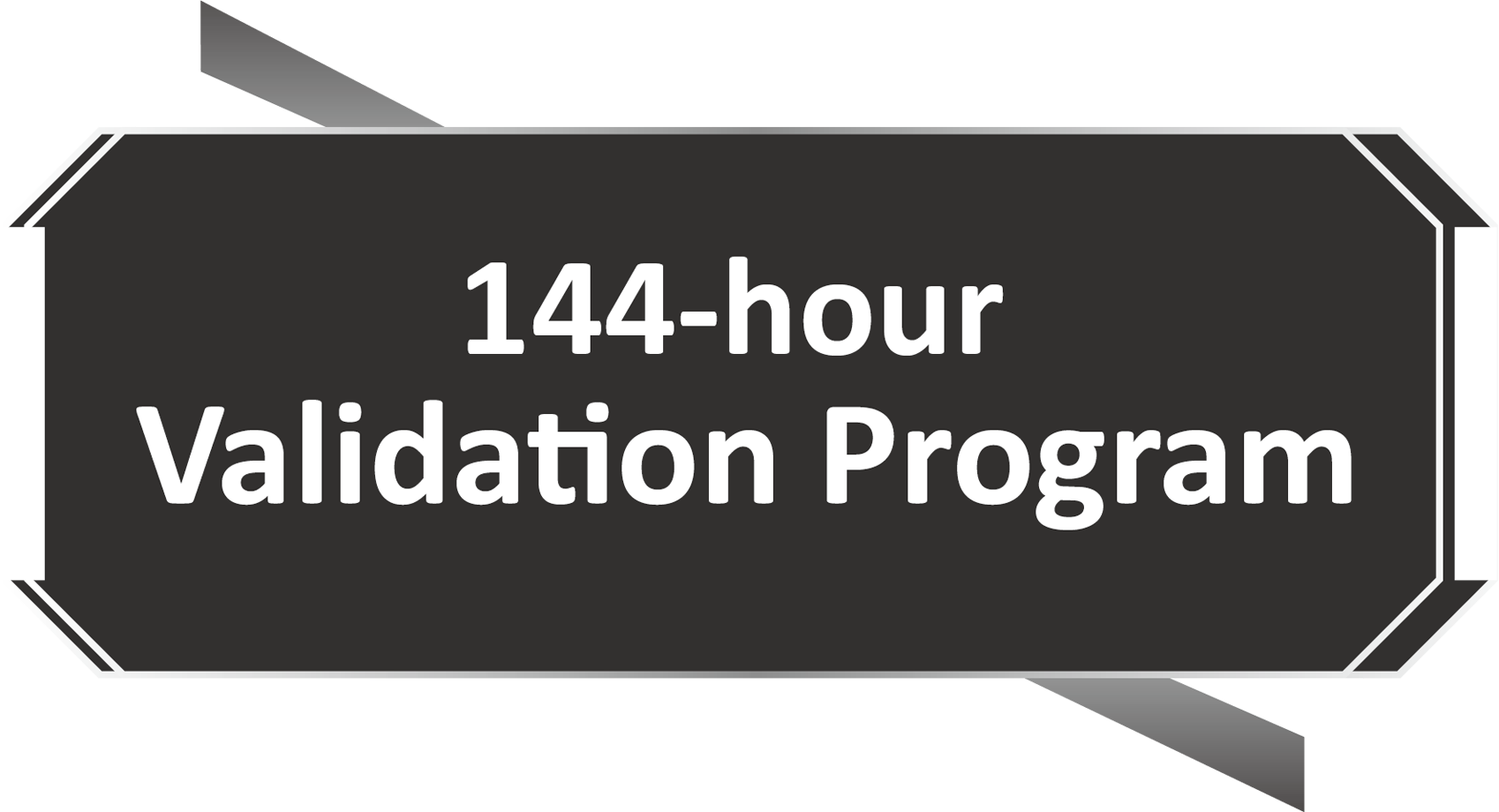 144-hour Validation Program
"Extensive" may be an understatement
Each card must meet rigorous performance and reliability standards before it ships. Performance and stress tests are run with the latest chart-topping titles like Fortnite, League of Legends, Overwatch, and PlayerUnknown's Battlegrounds. We also carry out reliability trials that include a 144-hour stability test and a series of 3DMark benchmarking runs to ensure the card performs well when pushed to the limits.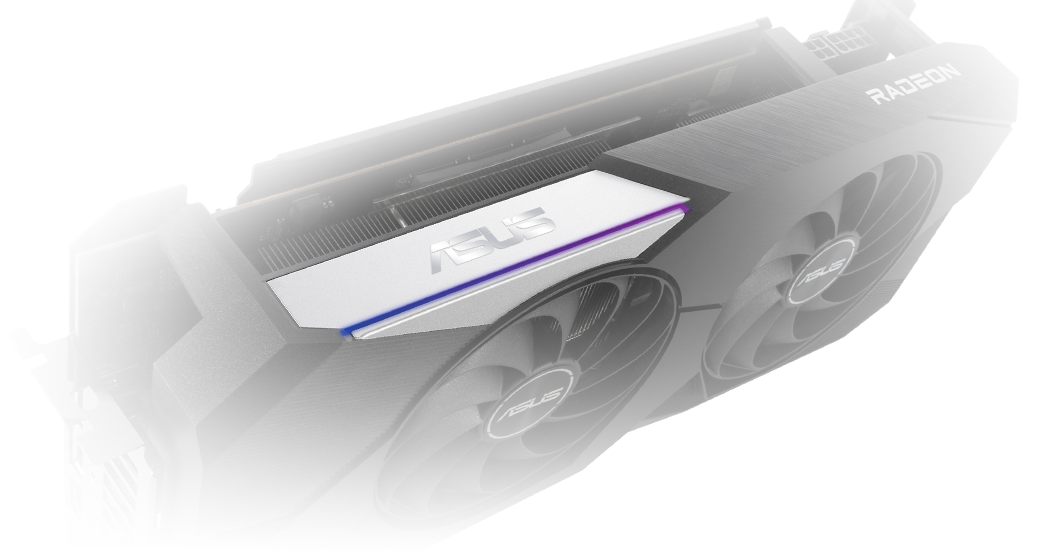 The shroud features a subtle illuminated strip that creates a stylish accent for your build.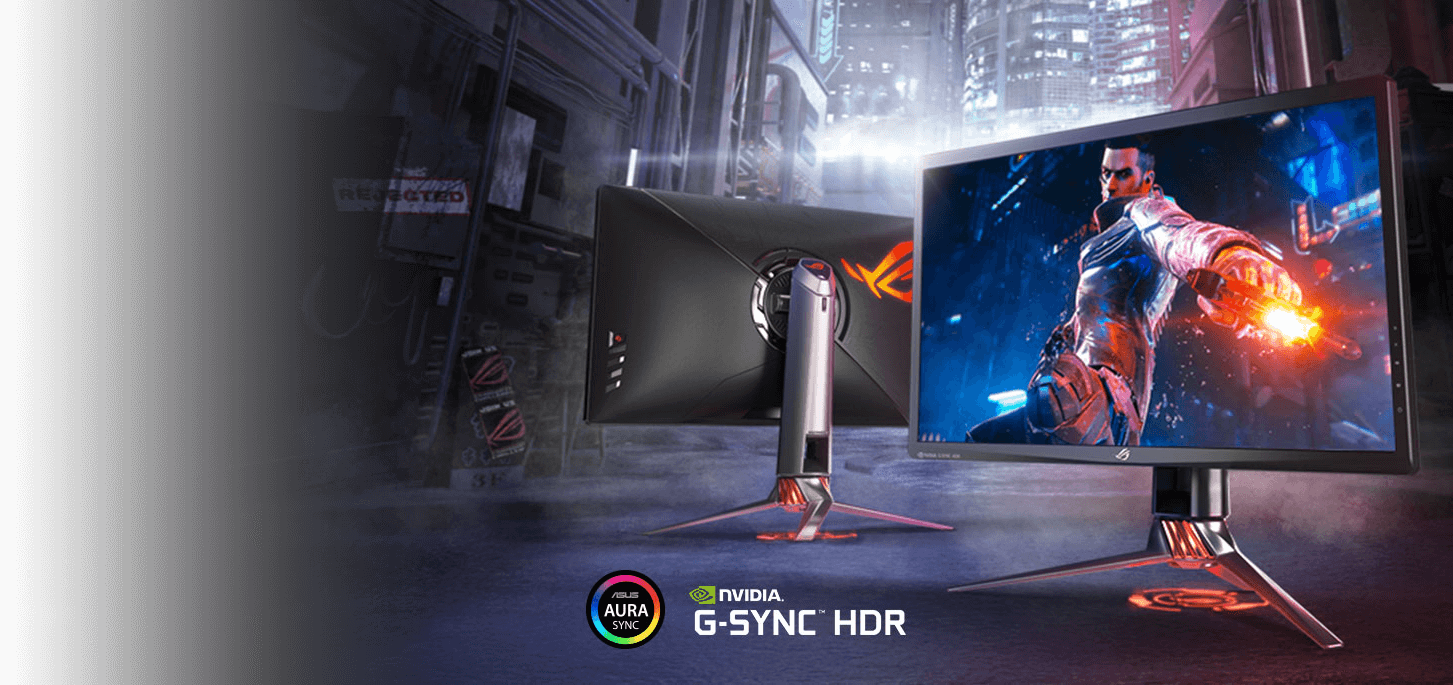 NVIDIA® G−SYNC™ Technology
This graphics card supports NVIDIA® G-SYNC™ display technology for a super-smooth variable refresh rate experience. Enjoy AAA games without the nuisance of screen tearing or stuttering.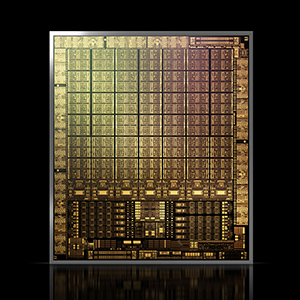 NVIDIA AMPERE ARCHITECTURE
The all-new NVIDIA Ampere architecture delivers the ultimate play, featuring advanced 2nd generation Ray Tracing Cores and 3rd generation Tensor Cores with greater throughput.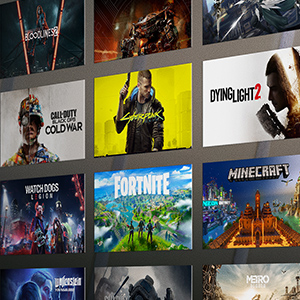 RTX. IT'S ON.
Experience today's biggest blockbusters like never before with the visual fidelity of real-time ray tracing and the ultimate performance of AI-powered DLSS.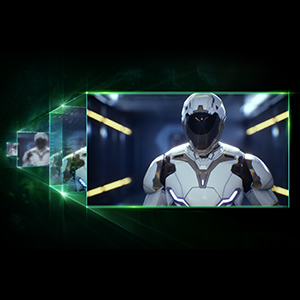 DLSS AI ACCELERATION
NVIDIA DLSS is groundbreaking AI rendering that boosts frame rates with uncompromised image quality using the dedicated AI processing Tensor Cores on GeForce RTX. This gives you the performance headroom to crank up settings and resolutions for an incredible visual experience. The AI revolution has come to gaming.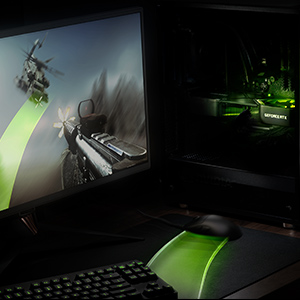 VICTORY MEASURED IN MILLISECONDS
NVIDIA Reflex delivers the ultimate competitive advantage. The lowest latency. The best responsiveness. Powered by GeForce RTX 30 Series GPUs and NVIDIA® G-SYNC® monitors. Acquire targets faster, react quicker, and increase aim precision through a revolutionary suite of technologies to measure and optimize system latency for competitive games.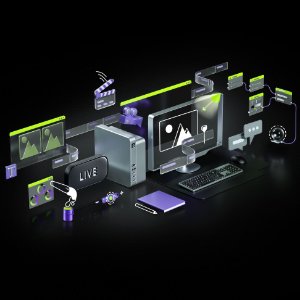 UP YOUR CREATIVE GAME
Take your creative projects to a new level with GeForce RTX 30 Series GPUs. Delivering AI-acceleration in top creative apps. Backed by the NVIDIA Studio platform of dedicated drivers and exclusive tools. And built to perform in record time. Whether you're rendering complex 3D scenes, editing 8K video, or livestreaming with the best encoding and image quality, GeForce RTX GPUs give you the performance to create your best.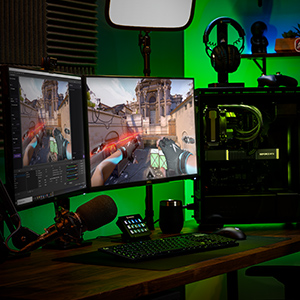 STREAM LIKE A BOSS
Steal the show with incredible graphics and smooth, stutter-free live streaming. Next-generation hardware encoding and decoding combine to show off all your best moments in exquisite detail. And the all-new NVIDIA Broadcast app gives you powerful AI capabilities to improve audio and video quality with effects like virtual background, webcam auto frame, and microphone noise removal. So you can give your audience your best—every time.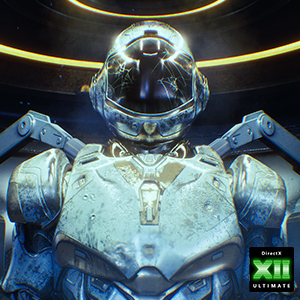 DIRECTX 12 ULTIMATE
Developers can now add even more amazing graphics effects to Microsoft Windows-based PC games. GeForce RTX graphics cards deliver advanced DX12 features like ray tracing and variable rate shading, bringing games to life with ultra-realistic visual effects and faster frame rates.