Adaptador WiFi USB AX1800 de doble banda
Actualización instantánea a WiFi 6 – Aumenta tu PC al estándar 802.11ax a través de USB con velocidades de hasta 1800 Mbps.
Eficiencia ultra alta – Habilita una transmisión más rápida en entornos de alta densidad con OFDMA, MU-MIMO y BSS Coloring.
Señal amplificada – La antena externa y la base garantizan una potente señal WiFi.
Admite seguridad WPA3 – Para una seguridad WiFi mejorada y una autenticación más sólida.
Plug-and-play – Fácil de usar con una amplia compatibilidad con sistemas operativos.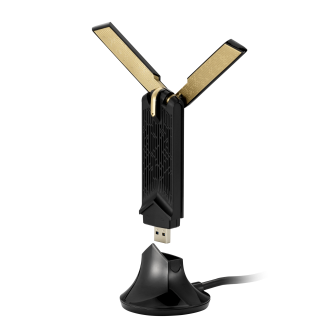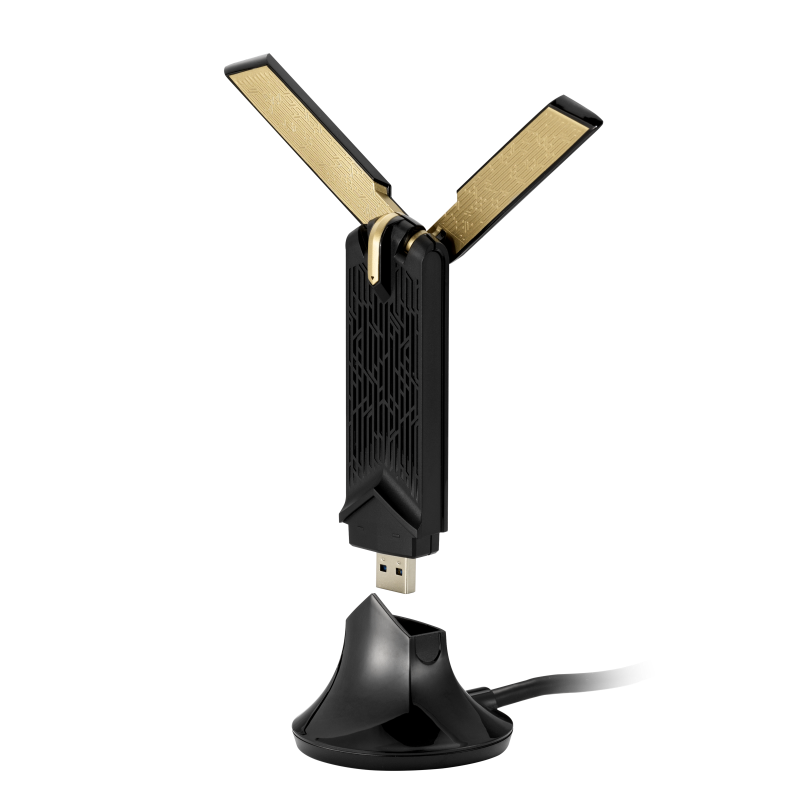 Premios
Reviews
Reviews en medios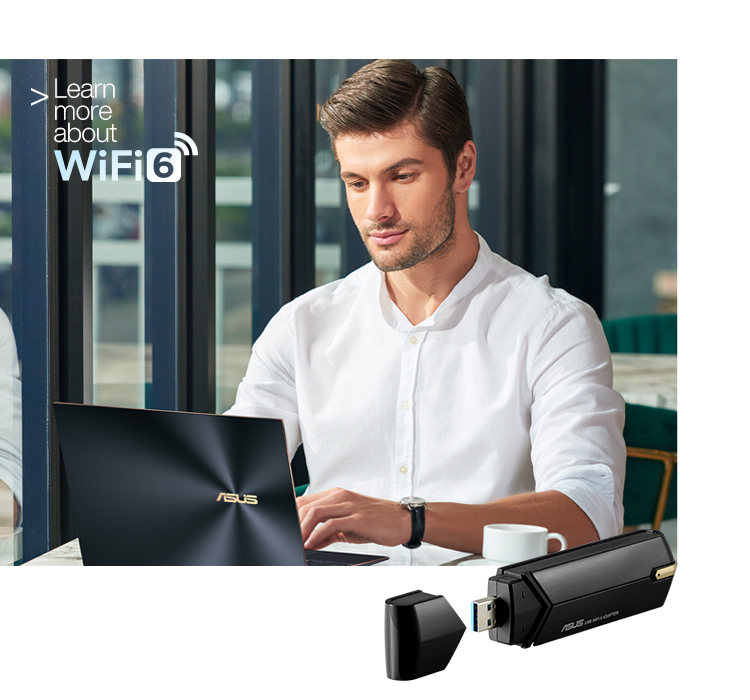 The WiFi 6 standard delivers efficient connectivity that meets the demands of the growing number of connected personal and IoT devices. The USB-AX56 USB adapter gives your laptop or PC an instant plug-and-play upgrade to WiFi 6.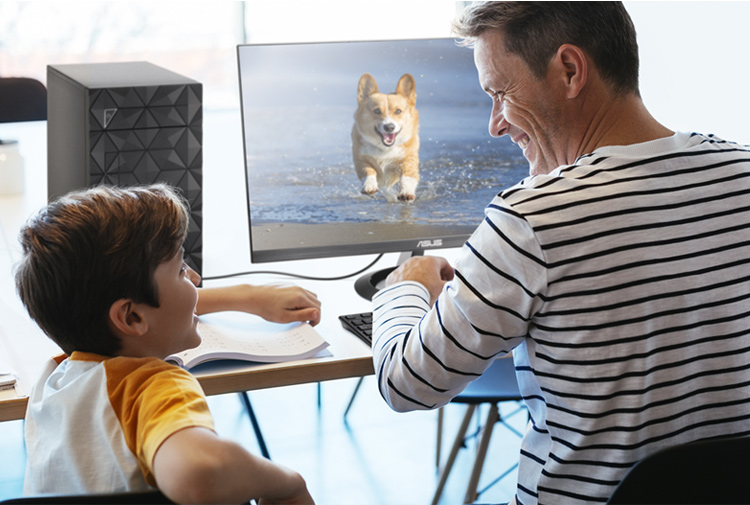 USB-AX56 is a 2x2 dual-band WiFi 6 client that lets you take full advantage of WiFi 6 routers. It offers a total wireless bandwidth of up to 1800 Mbps — 574 Mbps on the 2.4 GHz band and 1201 Mbps on the 5 GHz band. That makes USB-AX56 up to 1.5X faster than a WiFi 5 client!*
* Comparing the speed of 2x2 802.11ax on 5 GHz / 80 MHz channels with 1024QAM modulation to speed of 2x2 802.11ac on 5 GHz / 80 MHz channels with 256QAM modulation.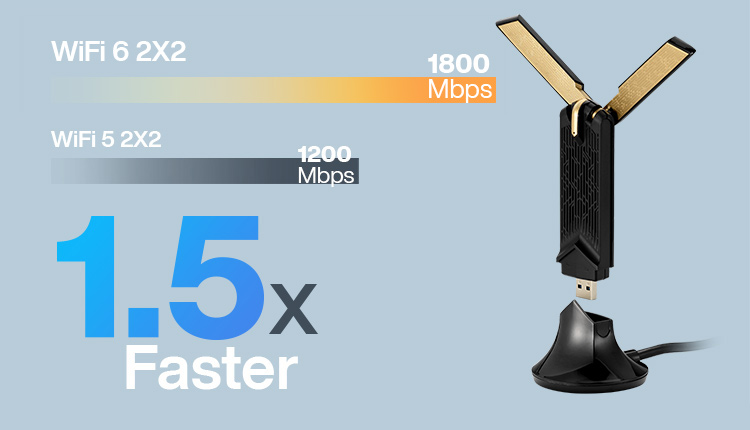 4X More Efficient Connections

OFDMA and MU-MIMO greatly increase connection efficiency, giving improved network capacity.*

* A WiFi 6-compatible router is required to enjoy all the benefits of the WiFi 6 standard.

OFDMA divides frequency channels into smaller sub-channels, which means they can travel further.**

**Refers to uplink OFDMA performance.

Target Wake Time allows devices to sleep when they are not active, reducing power consumption.***

***Compared to WiFi 5. Power savings vary according to the scenario.

BSS Coloring assigns a unique 'color' tags to the router's data, and rejects WiFi signals of all other colors on each channel, greatly reducing data waiting times.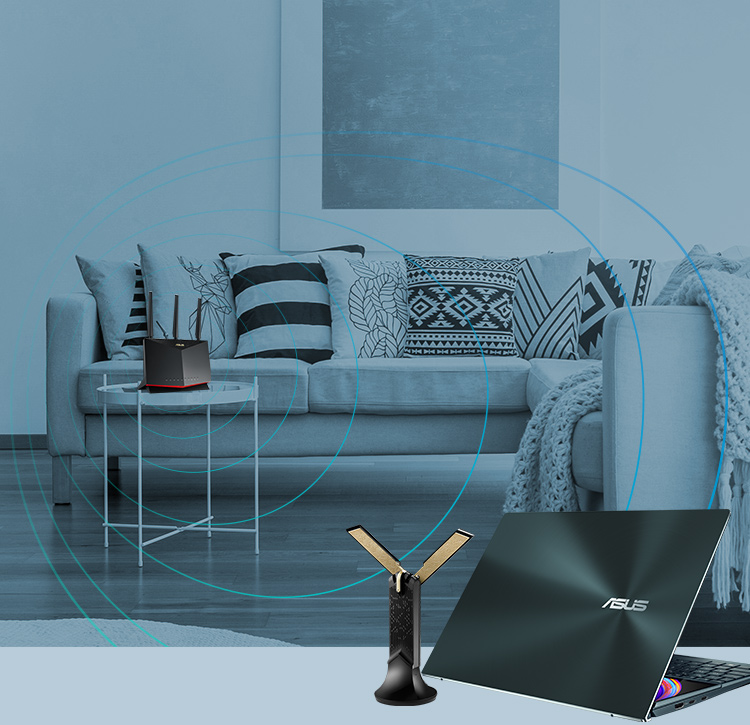 Beamforming Boosts WiFi Range
With beamforming, your router can locate USB-AX56 in order to direct a stronger signal in the direction of your device. Beamforming improves signal strength and hence gives the device better range.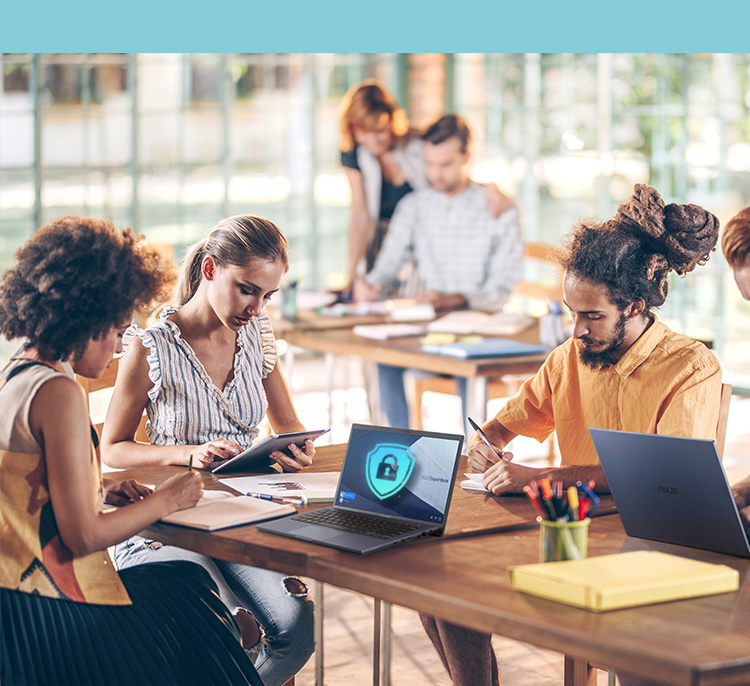 Enhanced WPA3 Network Security
The successor to the well-established WPA2 protocol, WPA3 adds new features that simplify WiFi security, while making your connections much more secure.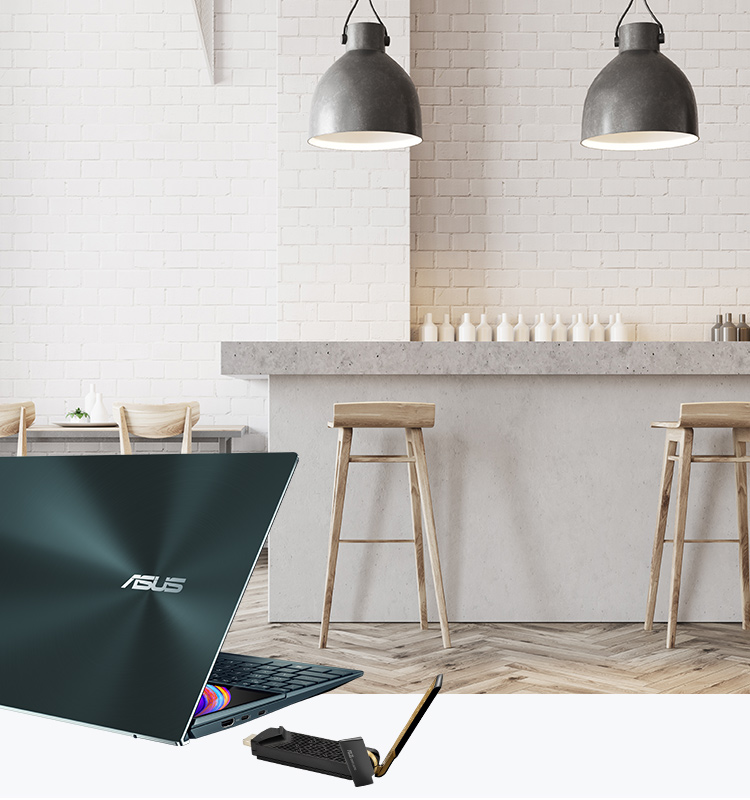 USB-AX56 can be plugged easily into laptops or PCs with a USB port to give it full WiFi 6 speed capabilities. USB-AX56 supports a wide variety of operating systems, including Windows 10/8.1/8/7 and Linux, making it the perfect choice for any laptop or PC.