[Wireless Router] How to change my Router wireless password?
[Note] In general, we will advise you to use "WPA2-Personal" for Authentication Method, and "AES" for WPA Encryption. This is the safest autentication method currently.
Step1. Connect your computer to the router via wired or WiFi connection and enter your router LAN IP or router URL http://www.asusrouter.com to the WEB GUI.

Please refer to How to enter the router setting page(Web GUI) (ASUSWRT)? to learn more.
Step2. Key in your router's username and password to log in.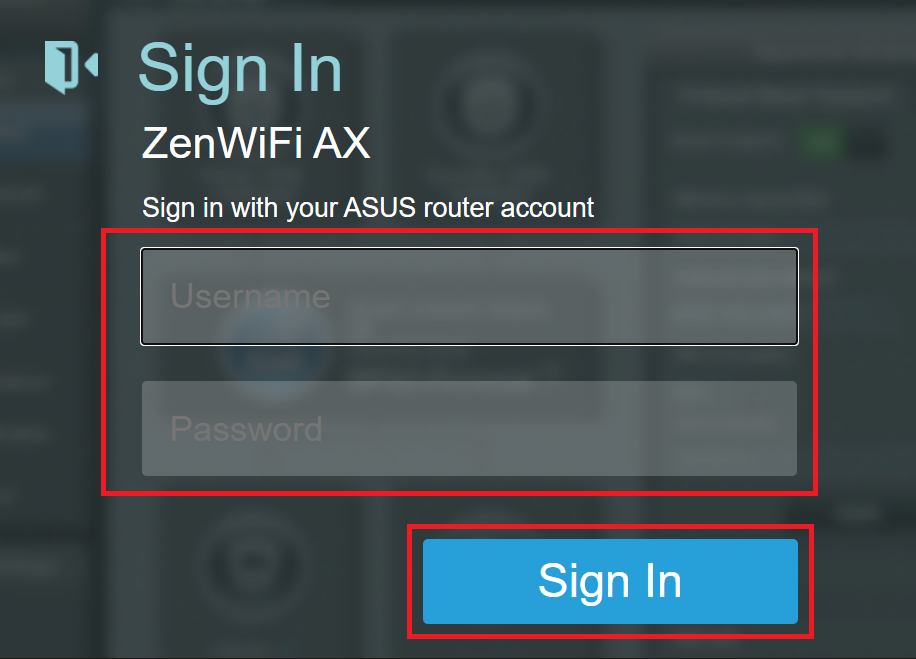 Note: If you forget the user name and/or password, please restore the router to the factory default status and setup.
Please refer to [Wireless Router] How to reset the router to factory default setting? for how to restore the router to default status.
Step3: Go to [Wireless] > [General], and fill in the password you want to use at [WPA Pre-Shared Key]. Click [Apply] to complete the settings.
The field requires a password of 8 ~ 63 characters(letters, numbers or a combination) or 64 hex digits to start the encryption process. If you leave this field blank, the default [00000000] will be assigned as your password.
​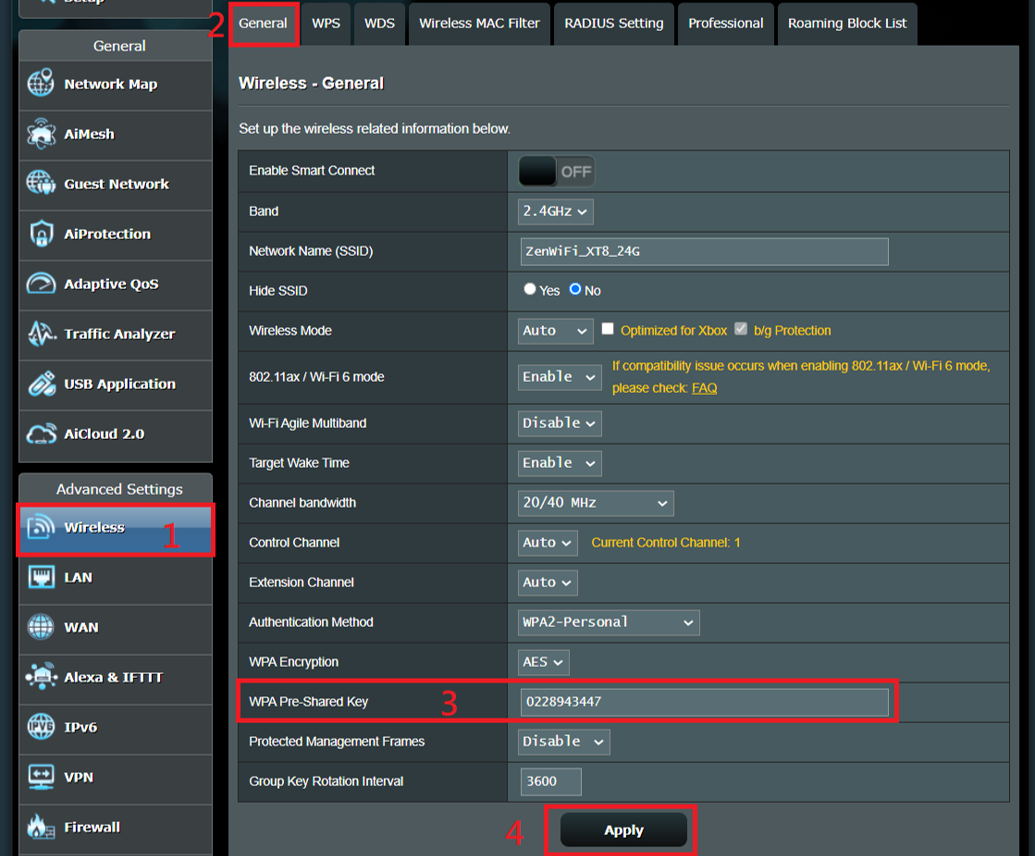 FAQ
1. Why can't I see the "WPA Pre-Shared Key" option?
If you set up Open System, you don't need to enter a wireless password to connect to the wireless network.
How to get the (Utility / Firmware)?
You can download the latest drivers, software, firmware and user manuals in the ASUS Download Center.
If you need more information about the ASUS Download Center, please refer this link.