ASUS ZenScreen Touch MB16AMT USB portable monitor — 16 inch (15.6 inch viewable), IPS, Full HD, 10-point Touch, Built-in Battery, Hybrid Signal Solution, USB Type-C, Micro-HDMI, Compatible with Laptops, Smartphones, Gaming Consoles, and Cameras
15.6-inch Full HD portable IPS display with an ultraslim 9 mm profile and weighing just 0.9 kg
Responsive and intuitive input with 10-point touch functionality supports high-productivity multitasking
Powerful built-in 7800 mAh battery provides up to four hours of use
Hybrid-signal USB-C and micro-HDMI ports provide versatile connectivity with smartphones, laptops, game consoles, cameras, tablets and more
Foldable smart case can be turned into a stand to prop the monitor up in either portrait or landscape mode

Tap into productivity
ASUS ZenScreen™ Touch MB16AMT is a slim and lightweight portable monitor with a large 7800mAh built-in battery designed to take your mobile productivity to new heights. Its responsive and intuitive 10-point touch screen supports swipe, scroll, drag and pinch gestures to help you get tasks done more efficiently. It also delivers a precise touch experience with the innovative ZenScreen Touch app, which lets you display and control apps from your Android phone for a large-screen productivity boost. Hybrid-signal USB-C™ and micro-HDMI connectivity enables displaying content from a wide-range of portable devices, so you can enjoy an expansive view for the best work and entertainment experiences, wherever you go.
Intuitive fingertip control
With its interactive 10-point touch screen, ZenScreen Touch MB16AMT offers a highly accurate, responsive, and seamless touch experience*, enabling you to edit documents, draw on slides or play games with your fingertips. It is Windows 10 compatible, allowing you to work smarter and more efficiently.
* 10-point touch function will depend on the operating system.
Enjoy a larger canvas for your phone apps
The exclusive ZenScreen Touch app lets you view and control your Android* phone using the larger screen of ZenScreen Touch MB16AMT. In addition to providing a more comfortable view of any content, this larger scale is perfect for complex tasks such as editing documents, photos, and video.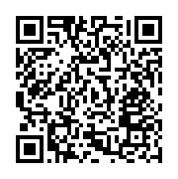 *The ASUS ZenScreen Touch app works on Android 6.0 ~ 9.0 versions. Device must support Host Storage mode and HID multi-touch function. ZenScreen Touch MB16AMT has been tested and works with the following list of Android devices.
**Playback of certain DRM-protected content or apps could be limited to Android devices, and may not be played on external devices. If you have paid media content on your device, it is possible the app may limit its 2/viewing to your portable device only.
Hybrid-signal USB-C and micro-HDMI connectivity
Featuring hybrid-signal USB-C™ and micro-HDMI connectivity, ZenScreen Touch MB16AMT lets you display content from a wide variety of devices, including laptops, smartphones, game consoles, cameras and tablets, providing a more expansive view for work or play. It features an innovative hybrid-signal solution with native support for USB Type-C connections and uses an installed driver to support USB Type-A* connectors for full compatibility. The reversible, any-way-up USB-C design enables quick, hassle-free connection to any device.
How to identify your laptop USB-C port support DP out function?
*DisplayLink driver required for hybrid-signal connections via USB Type-A.
Built-in speakers &
7800mAh battery
With two integrated speakers, ZenScreen Touch MB16AMT enhances your audiovisual experiences, wherever you are. It also features a built-in 7800mAh battery that delivers up to four hours* of operation on a single charge. With its own battery, ZenScreen Touch MB16AMT doesn't drain the power of the connected device. This allows you to work longer or watch more videos while travelling. When it's time to recharge, Quick Charge 3.0 technology doubles the battery-charging speed compared to general adapters, ensuring minimal downtime. *When in DisplayPort alt mode with 100% brightness setting
IPS panel with
a wide 178° viewing angle
ZenScreen™ MB16AMT features a Full HD panel that delivers stunning 1920 x 1080 resolution visuals. It uses IPS technology to give you more flexibility when extending your screen, so you still get superb color and contrast - even from extreme viewing positions.
Sleek and ultra-portable with
an inspired design
ZenScreen Touch MB16AMT is ideal for all road warriors. Even with its premium metal back cover, it weighs just 0.9kg, and its ultraslim 9mm profile ensures it fits easily in any travel bag.
Foldable Smart Case
An innovative foldable smart case protects ZenScreen Touch MB16AMT from dust and scratches. The case can be folded into a stand to prop the monitor up in either portrait or landscape orientation. ZenScreen Touch MB16AMT also features a smart pen hole on its bottom corner, where you can insert a pen to prop the screen up when not using the smart case.
Automatic screen orientation
With ASUS DisplayWidget software*, ZenScreen™ Touch MB16AMT can automatically sense its orientation and switch the display between landscape and portrait modes while connecting to the laptop. Landscape mode is ideal for presentations and spreadsheets, while Portrait mode gives you a perfect view of items such as documents, books or websites.
*Driver required. Auto Rotate function only works with Windows OS
ASUS Ultra-Low Blue Light technology
ASUS Ultra-Low Blue Light technology protects you from harmful blue light emissions. It offers four blue-light filter settings that are easily accessible through the on-screen display menu.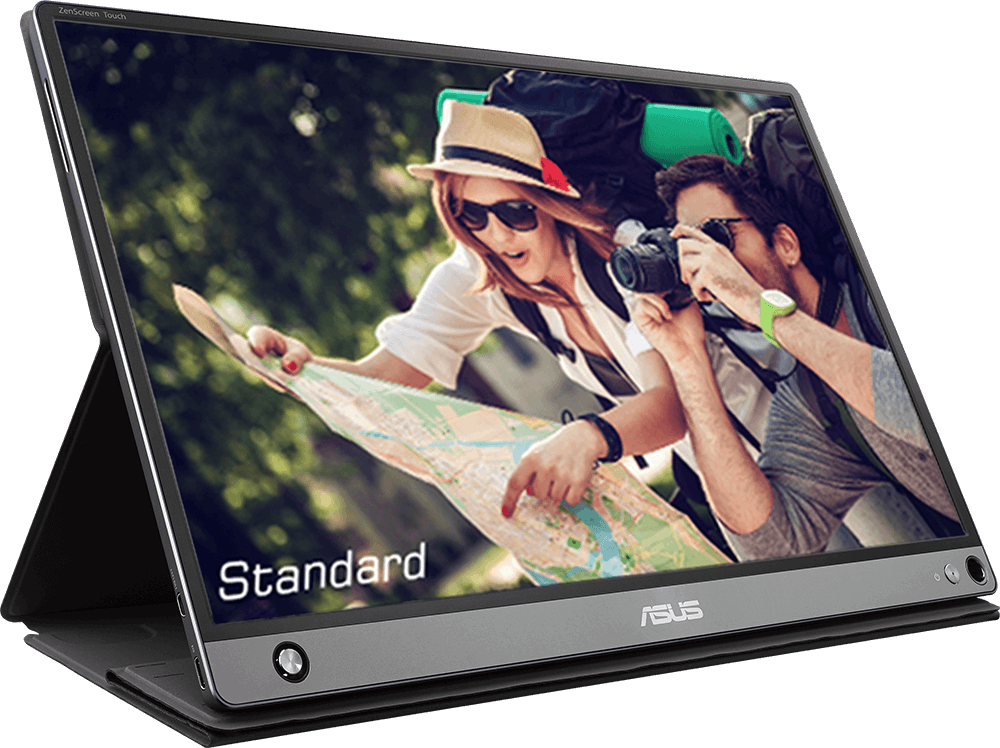 ASUS Flicker-free technology
ZenScreen Touch MB16AMT features TÜV Rheinland-certified ASUS Flicker-free technology to reduce screen flicker for a more comfortable viewing experience. This technology helps minimize instances of eyestrain and other potential negative effects that may occur when spending long hours in front of a display.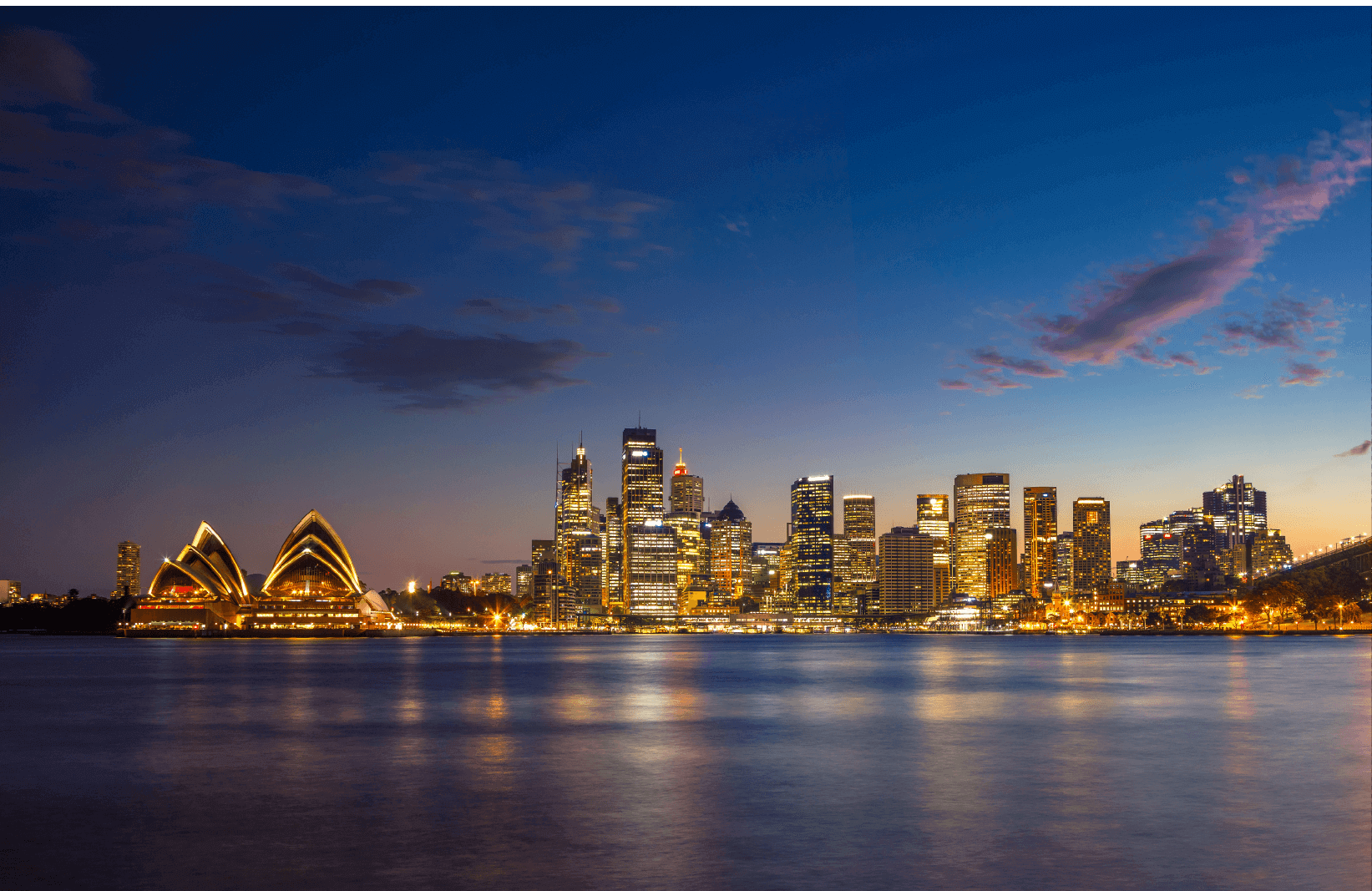 With Flicker-free technology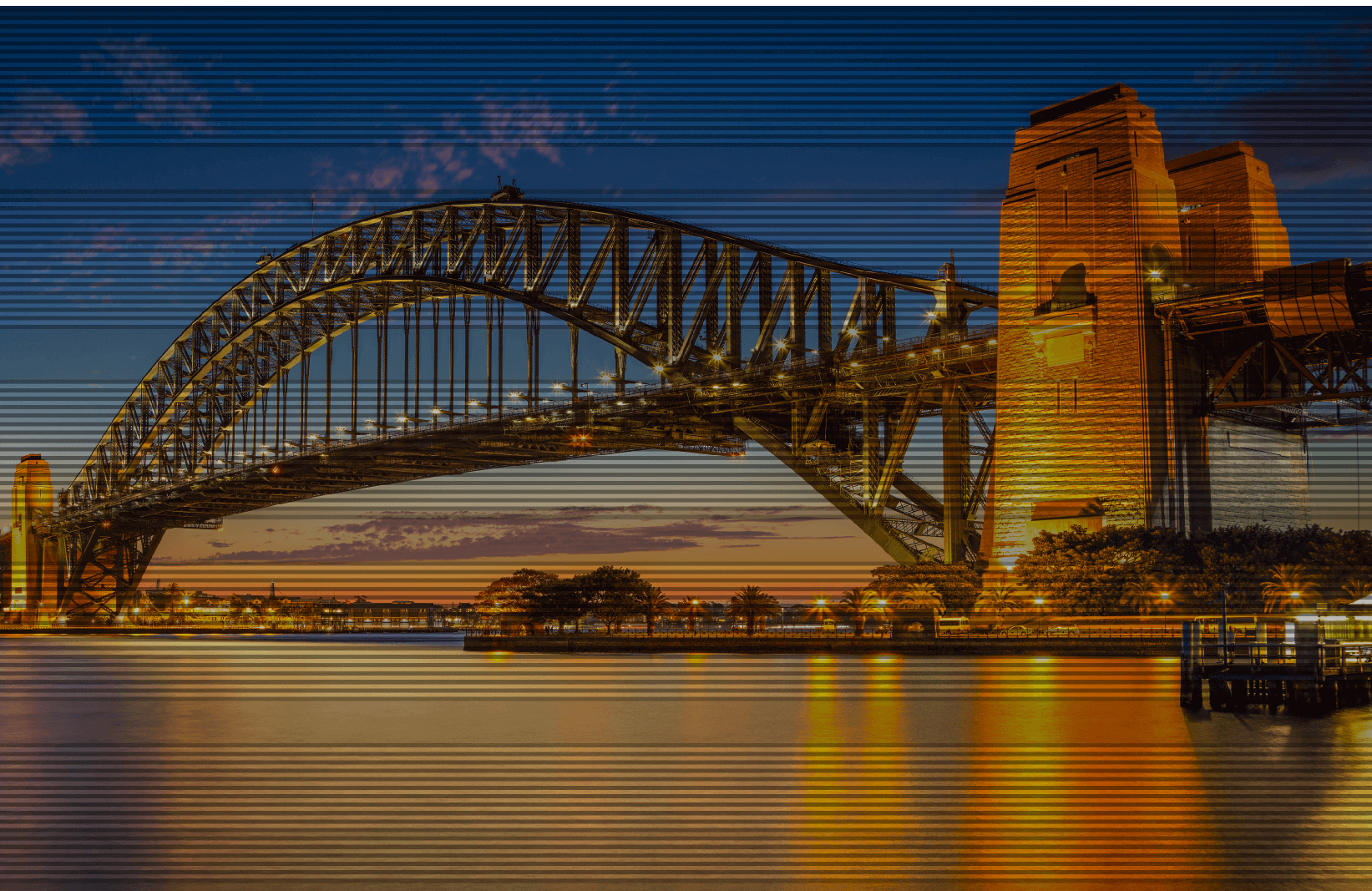 Without Flicker-free technology
Related products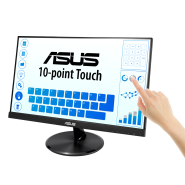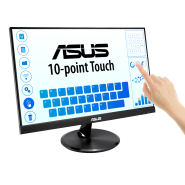 ASUS VT229H Touch Monitor - 22 inch (21.5 inch viewable) FHD (1920x1080), 10-point Touch, IPS, 178° Wide Viewing Angle, Frameless, Flicker free, Low Blue Light, HDMI, 7H Hardness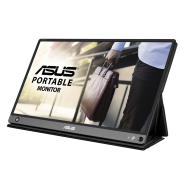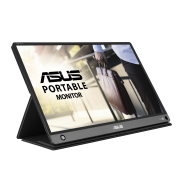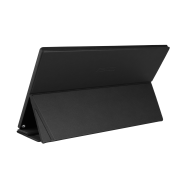 ASUS ZenScreen GO MB16AHP Portable USB Type-C Monitor - 16 inch (15.6 inch viewable), Full HD, Built-in Battery, USB Type-C, Micro-HDMI, Flicker Free, Blue Light Filter
Compare (0)