ASUS Mini PCs Empowering Medical Innovation:
A Case Study with Meden-Inmed
Compact and powerful ASUS Mini PCs have been successfully deployed across a wide range of commercial and industrial fields. One such notable case is Meden-Inmed, a Polish firm that's a major manufacturer and distributor of medical equipment.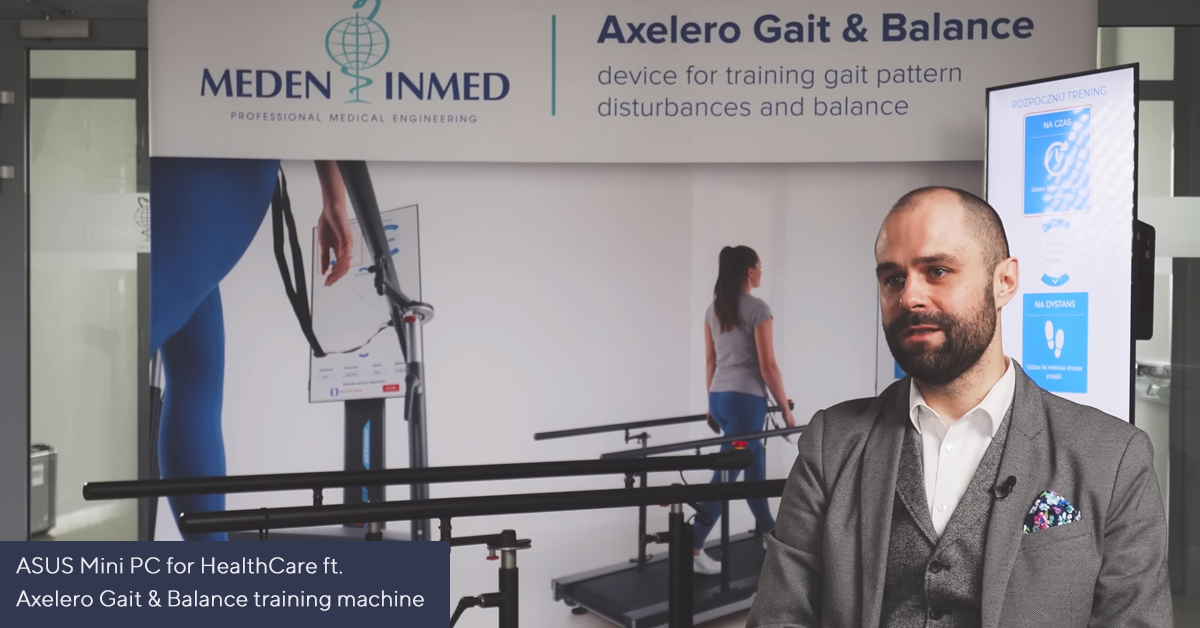 Overview:
When the medical industry in Poland was still in its infancy in 1989, Meden-Inmed was already ahead of the game and recognized the need for advanced software-based devices. They developed an image archiving system that could capture and store images on computers.
Today, the company has shifted its focus to neurorehabilitation equipment for neurologically impaired patients, with their flagship product being the Axelero gait and balance training device.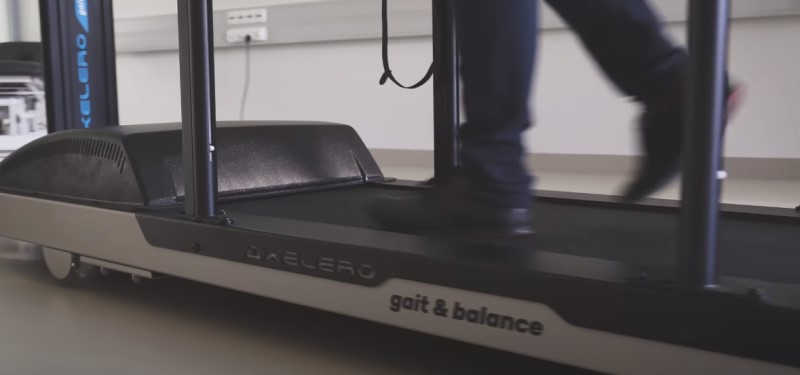 The Opportunity: Connecting and Integrating Peripherals
The Axelero Gait & Balance training device requires seamless connectivity with multiple peripherals, including user screens and walking machines. To achieve this, a compact host device was essential, allowing for adjustments to the BIOS. Meden-Inmed's flexibility in modifying the mechanical design of the Mini PC ensured compatibility with their gait training devices, facilitating smooth integration during the design and development process.
The Solution: ASUS Mini PC as the small server
Meden-Inmed identified ASUS Mini PC as the ideal solution for their equipment. With its compact shape, high performance, stability, and expandability, ASUS Mini PC perfectly complemented Meden-Inmed's needs. Moreover, ASUS worked closely with Meden-Inmed to modify the BIOS, customizing it to meet the unique requirements of the company.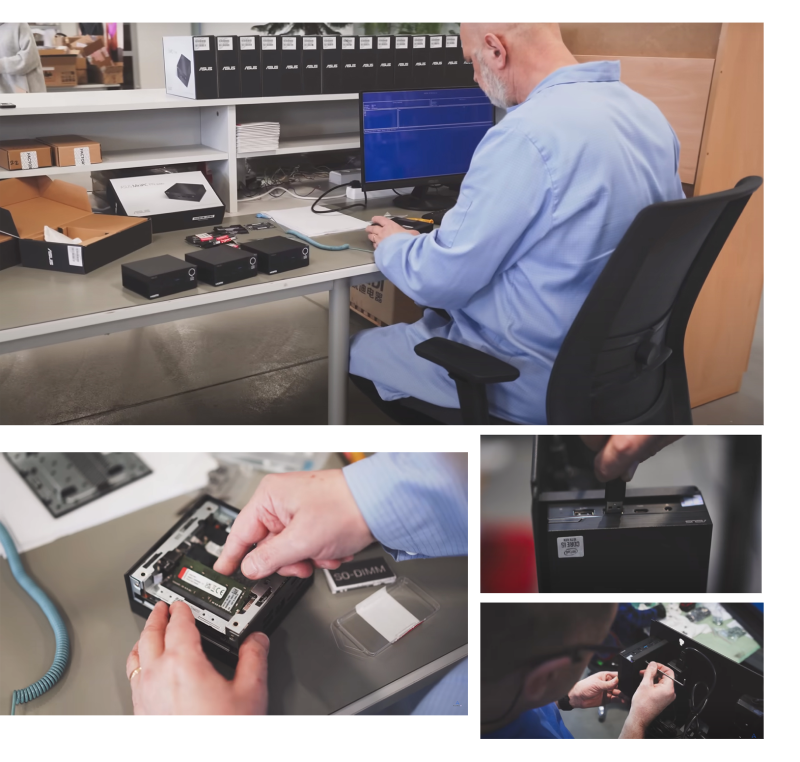 Driving Medical Progress: Collaborative Success
The collaboration between Meden-Inmed and ASUS Mini PCs has played a vital role in advancing medical progress and improving patient outcomes in the Polish market. The outstanding performance, reliability, and adaptability of ASUS Mini PCs have positioned them as the preferred choice for Meden-Inmed's innovative solutions. Through this successful partnership, Meden-Inmed has been able to leverage the exceptional capabilities of ASUS Mini PCs to enhance the recovery of patients across Poland. The seamless integration of ASUS Mini PCs into Meden-Inmed's medical equipment has contributed to improved efficiency, reliability, and overall quality of care. This collaborative success showcases the power of cutting-edge technology and strategic partnerships in driving medical advancements and ultimately benefiting patients.