A PC in hand, whenever you need it
Watch the video
ASUS VivoStick is a pocket-sized Windows PC that gives you desktop-like computing whenever you need it. It is powered by an Intel® Atom™ processor to turn any HDMI TV, display, or projector into a fully-functional PC for work or play. VivoStick opens up a world of computing possibilities for your home, office, or anywhere else you need it.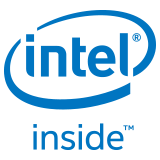 Intel Inside®. Amazing Experience Outside. Intel® Atom™ x5 processor.
Intel, the Intel logo, Intel Inside, Intel Inside logo, Intel Atom and Intel Atom Inside are trademarks of Intel Corporation in the U.S. and/or other countries.
The PC that breaks boundaries
VivoStick may be ultra-compact, but it is what's inside that counts. VivoStick is designed to make a big impact, both in terms of performance and aesthetics.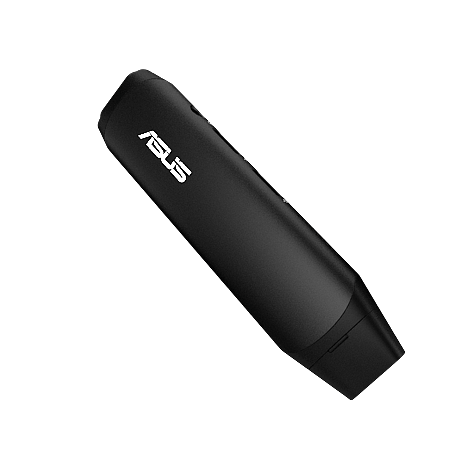 Mobile flexibility
Whether you're on vacation or a business trip, VivoStick gives you all the computing functions you need, without having to lug around a laptop. You can simply hook it up to a TV in your hotel room to watch YouTube videos or catch up on your favorite shows on Netflix or Amazon Prime. And when it's time to get work done, your office monitor or projector will do just fine too.
Exquisite fountain-pen-inspired design
The elegantly-designed VivoStick features smooth lines and an understated shimmer finish. Its power button and HDMI cap even sports our classic Zen-inspired spun-metal-effect finish. Its beauty is in these little details. And with a thickness of just 16mm, it's one space-saving PC that frees up precious desktop space.
Full PC functionality
You'll enjoy desktop-like levels of performance and beautiful Full HD visuals thanks to VivoStick's Intel Atom processor. There's no setup needed, VivoStick boots up quickly and is ready to go right out-of-the-box. It isn't found wanting in the specifications list either, with 2GB of memory, 32GB onboard storage, dual-band 802.11ac Wi-Fi, Bluetooth 4.1, USB 3.0 and USB 2.0 ports, an audio jack, and an HDMI port in its ultra-compact design. On top of that, you get 100GB of ASUS WebStorage space free, so wherever you are in the world, you can use your VivoStick to access files stored in the cloud.


Explore endless computing possibilities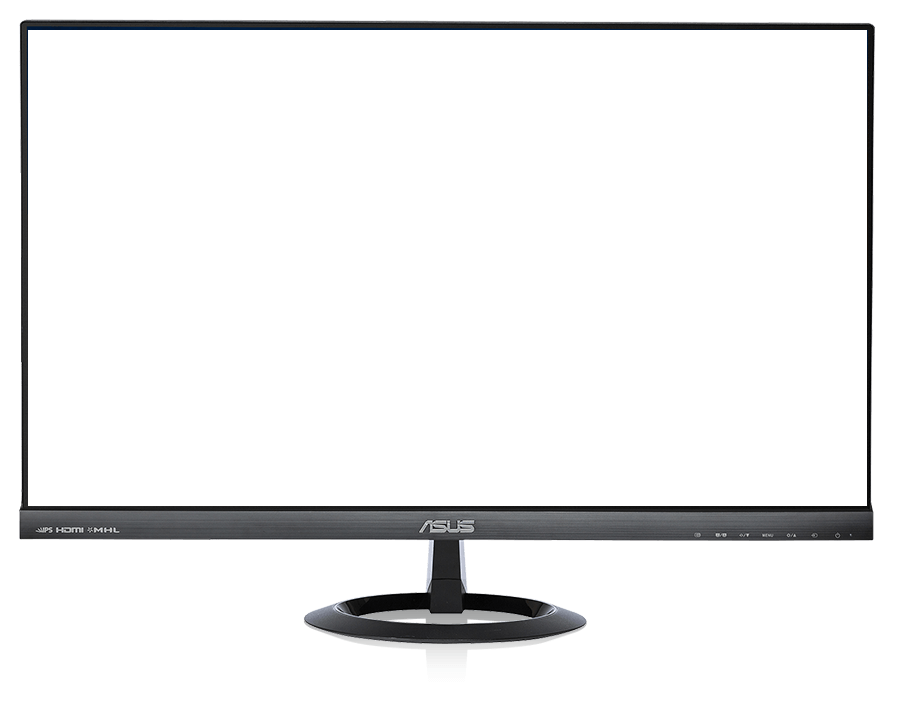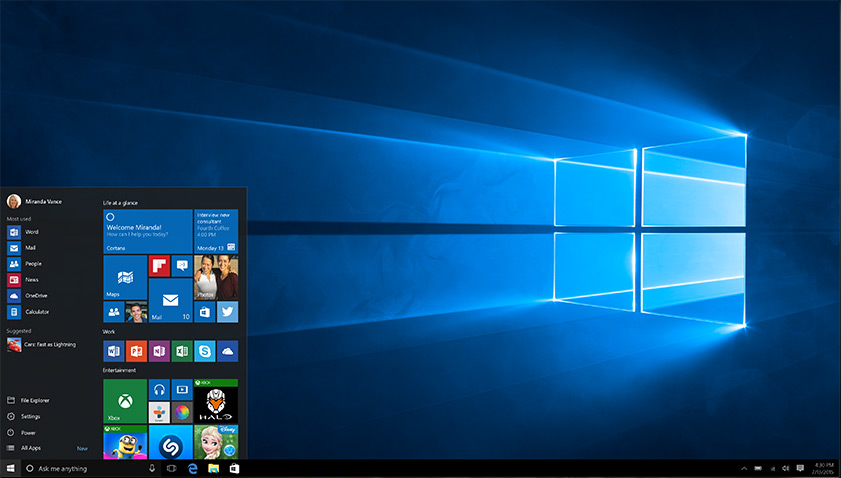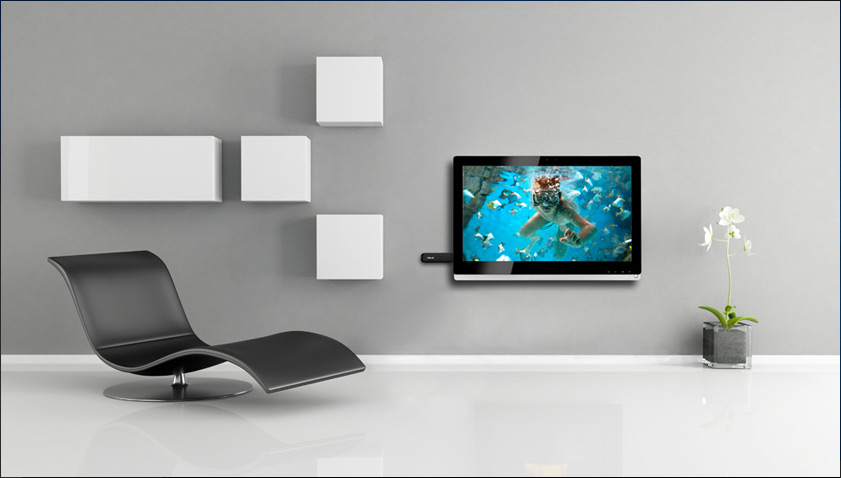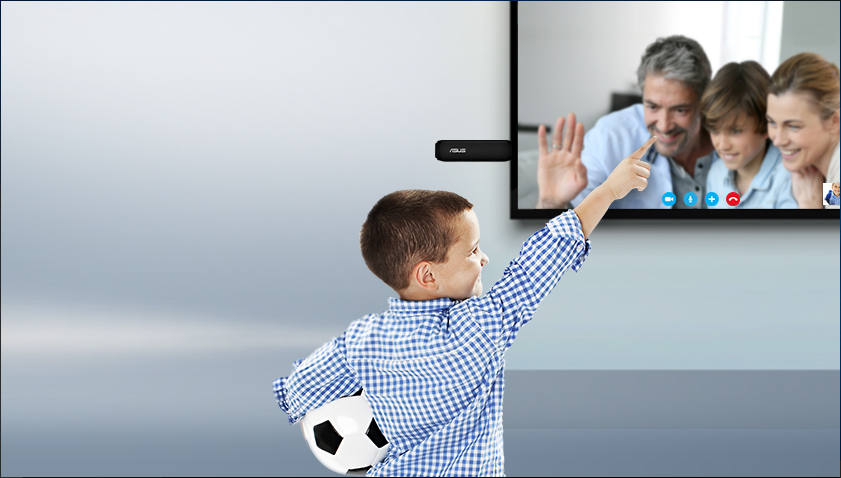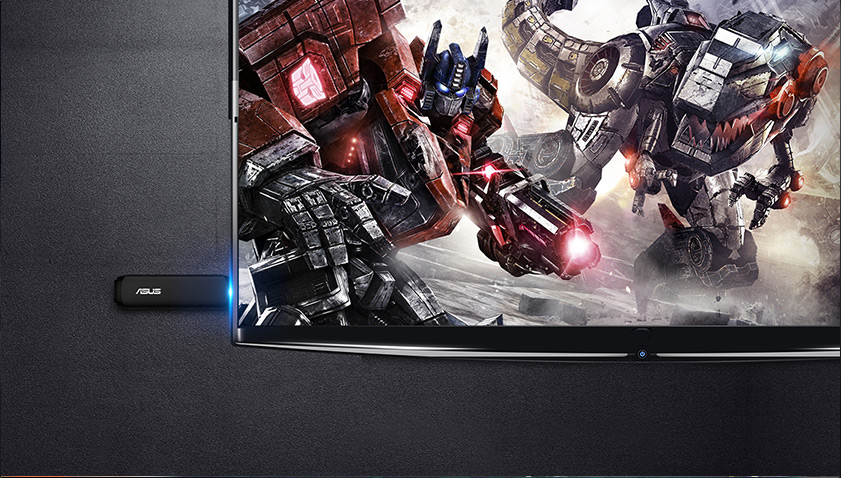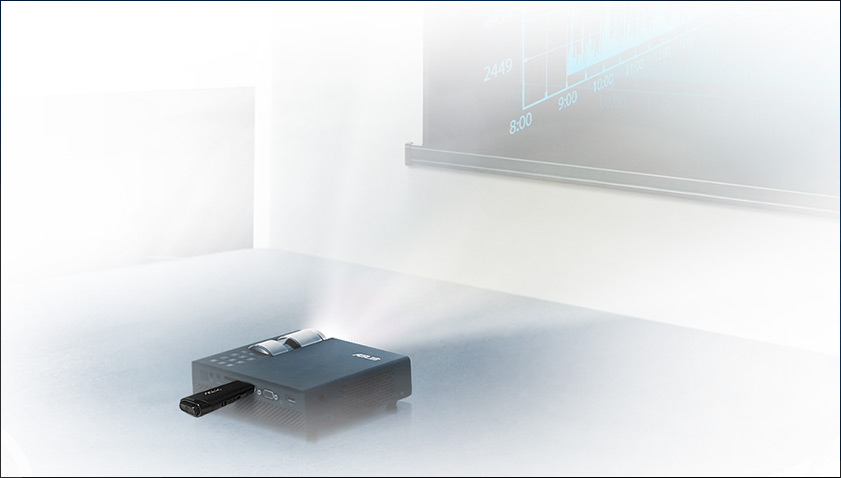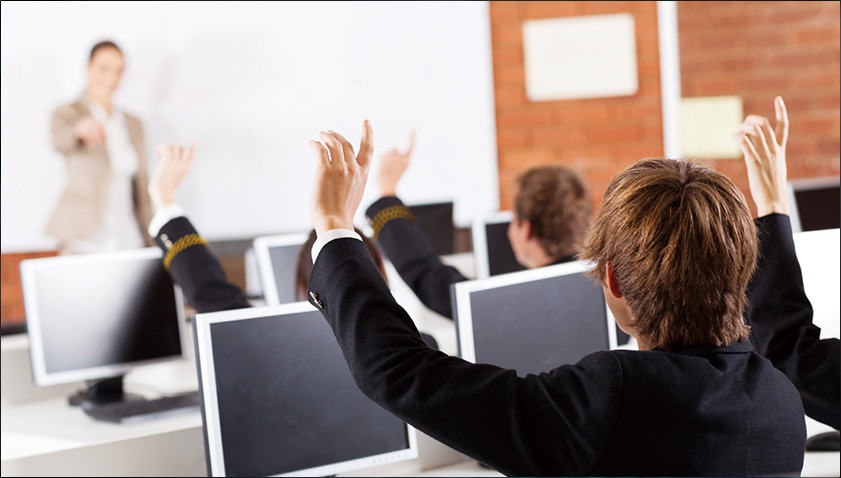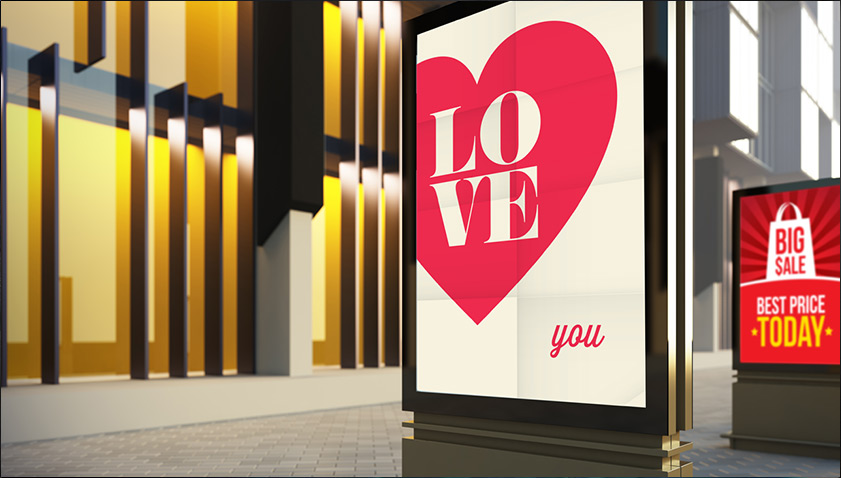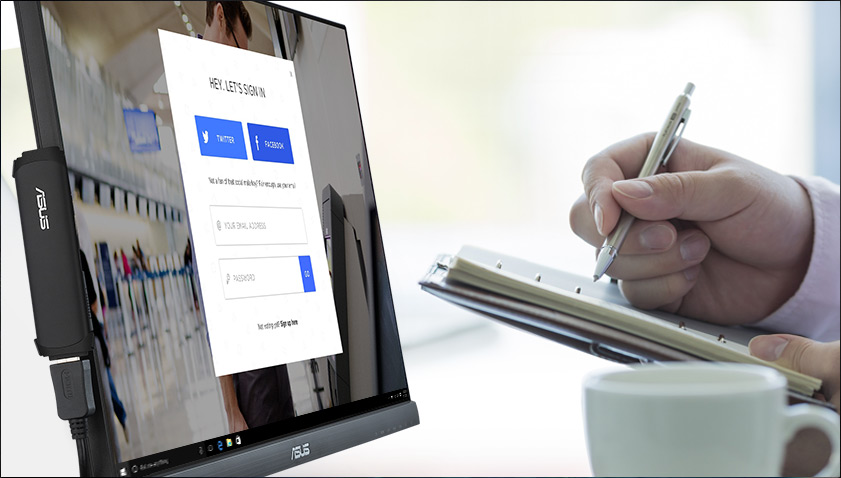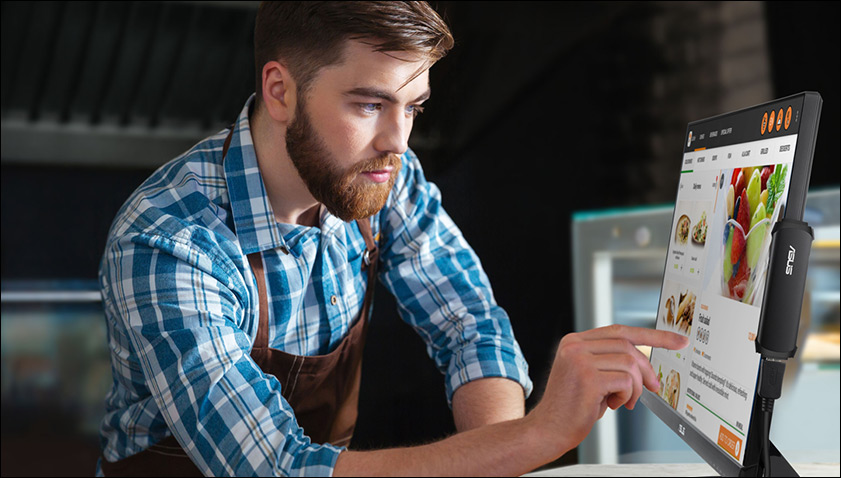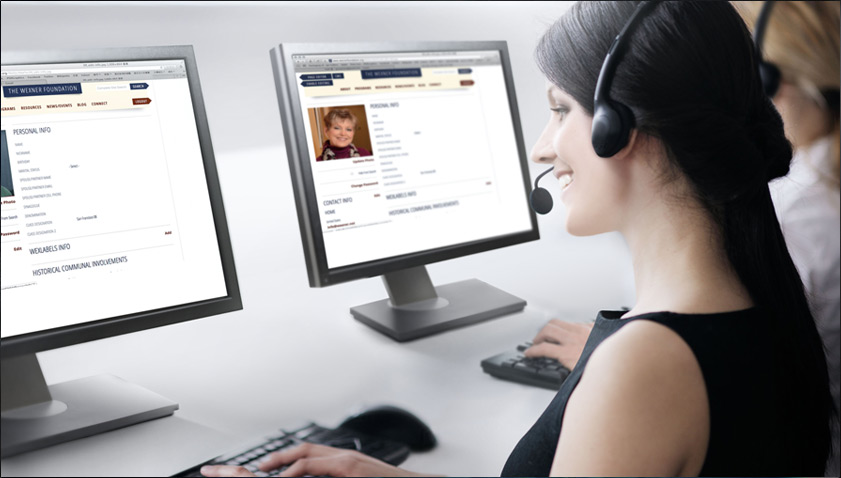 Daily essentials
Home theater PC
Smart TV
Xbox One gaming
Easy projections
Education
Digital signage
Customer kiosk
Employee kiosk
Thin client
VivoRemote

The ASUS VivoRemote app lets you use your mobile device as a keyboard remote for your VivoStick. This intuitive app lets you control VivoStick via Wi-Fi and features the following:

Remote keyboard & mouse
Use your smartphone as a wireless keyboard and mouse.

Shortcuts
Home/ Windows start menu/ Enter/ Backspace/ Tab

Media controls
Local media playback and volume controls

VivoRemote Center
Customize categorized folders and shortcuts to open files or execute commands for a mobile-like experience on your TV.
Cast to a bigger screen via ASUS HyStream
Mirror or stream your favorite Full HD movies, videos and photos, or play light games stored in your supported* Apple iOS or Android smartphone or tablet on any HDMI-enabled large screen TV. Wireless entertainment has never been this easy.
*Contact your device vendor for support information. Please go to //www.asus.com/support/ to check on the availability of iOS 9 device support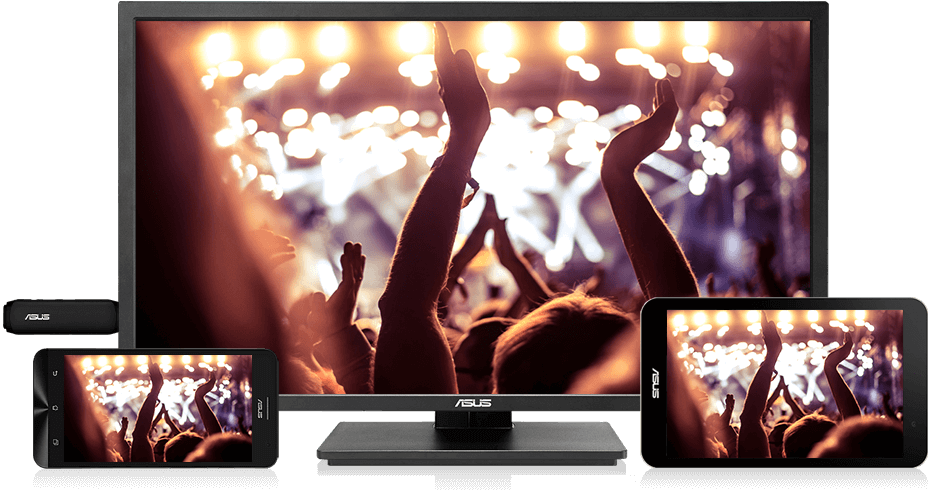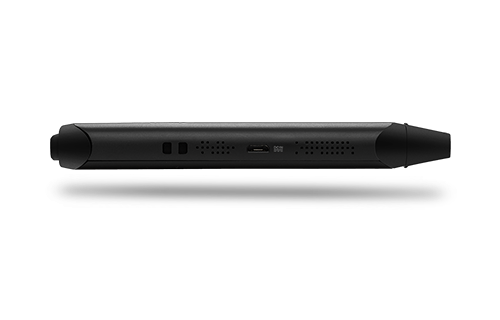 Stay cool and reliable
Despite its compact dimensions, VivoStick features an internal cooling fan to prevent overheating.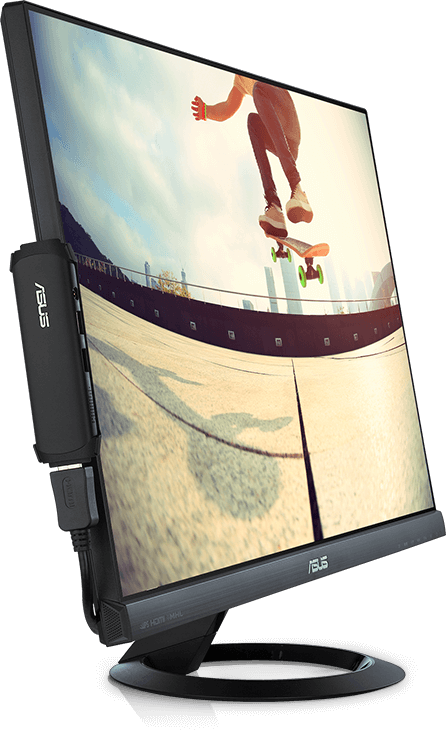 VivoStick Holder
VivoStick comes bundled with a VivoStick Holder and extension cable so you can easily hide it behind your monitor. Alternatively, you can mount VivoStick on the side of your display to keep it within easy reach.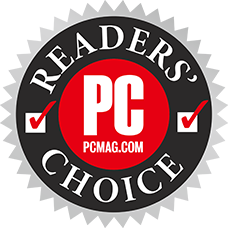 Critically-acclaimed quality
ASUS Desktops – most recommended Windows desktop brand
Innovation, design and reliability are at the heart of all ASUS computers. ASUS Desktops have won the PCMag Readers' Choice for Overall Satisfaction for four years in a row.
* Reprinted from www.pcmag.com with permission. © 2015 Ziff Davis, Inc. All Rights Reserved.
Productivity, quality, and value
ASUS VivoStick is a pocket-sized, fully-functional Windows PC. Whether you're using it for work or play, VivoStick opens up a world of computing possibilities to your home, office, or anywhere else you need it.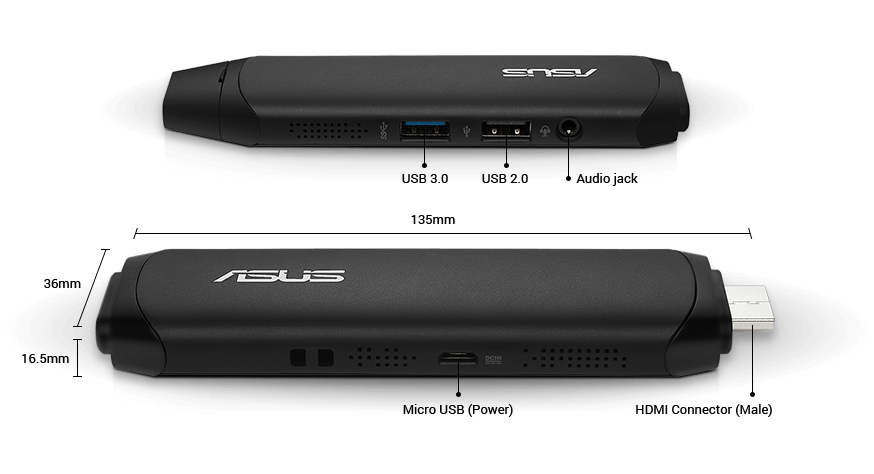 Mobile flexibility
Exquisite fountain-pen-inspired design
Full PC functionality
Explore endless computing possibilities
VivoRemote
Miracast streaming via ASUS HyStream
Stay cool and reliable
Within easy reach
Critically-acclaimed quality
Productivity, quality, and value
Recommend for you
Related products
Windows 11 Pro.
Ultra-compact computer with 4000 Series AMD Ryzen mobile processors, supports up to 4 displays in 4K resolution and up to 64GB DDR4 RAM, M.2 SSD, WiFi 6 and dual USB 3.2 Gen 2 Type-C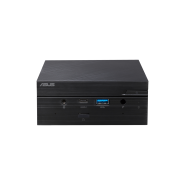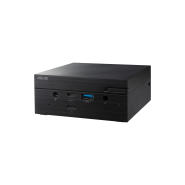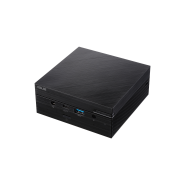 Windows 11 Pro.
Ultracompact mini PC with 10th Gen Intel® Core processors, up to 64GB DDR4 RAM, M.2 SSD, Thunderbolt 3, Wi-Fi 6 and USB 3.1 Gen 2 Type-C
Compare (0)