ASUS TUF Gaming K7 Optical-Mech Keyboard with IP56 resistance to dust and water, aircraft-grade aluminum, and Aura Sync lighting
Engineered with innovative optical-mechanical switches for precise actuation that's 25X faster than a standard mechanical keyboard, and supplied with both tactile and linear switches
IP56 resistance to dust and water ingress, aircraft-grade aluminum faceplate and up to twice the lifespan of traditional mechanical switches for long-term reliability
Broad, deep memory-foam pad for comfortable, and integrated magnets for fast attachment or removal.
Individually-backlit keys with Aura Sync RGB LED technology for unlimited personalization options
Map macros on-the-fly to our fully programmable keys, adjust settings with enhanced Armoury II software, and store profiles on the keyboard's onboard memory
TUF GAMING K7
Battlefield domination beckons with the light-speed actuation of TUF Gaming K7's Optical-Mech switches. Choose linear or tactile to match your play style, and exploit the compact design to stay in command. K7 is water and dust resistant, topped with aircraft-grade aluminum, comes with a detachable wrist rest, and has per-key Aura Sync illumination – for a fast and fun way to light up your gaming world.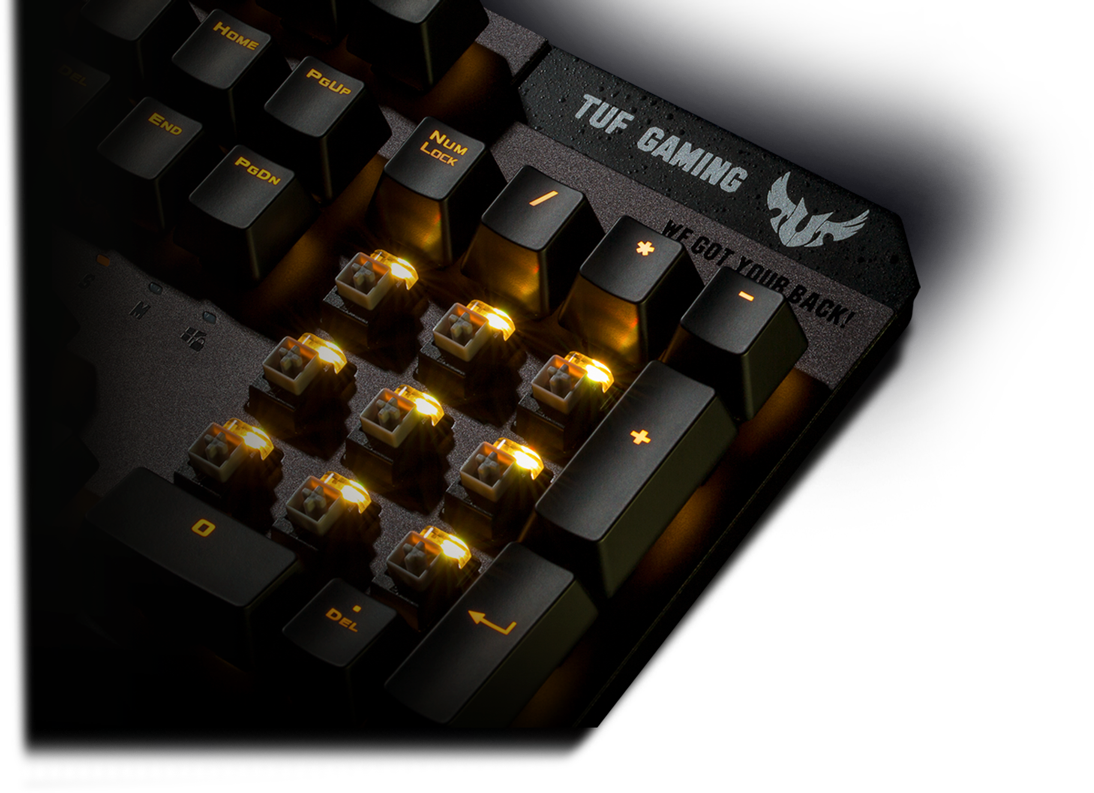 TUF Optical-Mech Switches
Each TUF Optical-Mech switch casts a beam of infrared light. Pressing a key causes the shaft to break the beam for near-instant actuation. This unique design eliminates the 5ms debounce delay intrinsic to traditional metal contacts, slashing total actuation time to just 0.2ms – so it's quicker than the blink of an eye!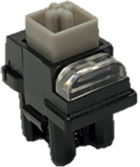 EXPLORE THE DIFFERENCE
Debouncing Comparison
Traditional mechanical switches actuate through physical contact, resulting in a release-and-return lag known as a debounce delay. Optical-Mech switches make no contact, eliminating the debounce delay – so you're able to game at the speed of light.
Optical-Mech Switches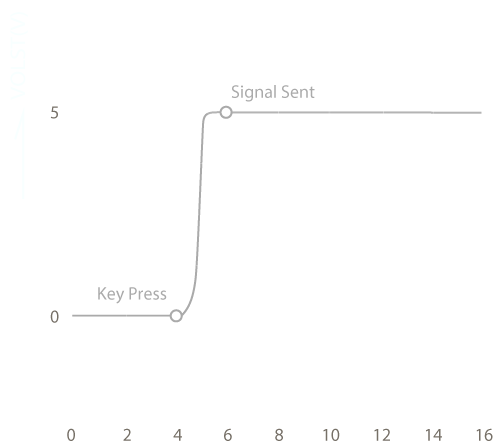 Mechanical Switches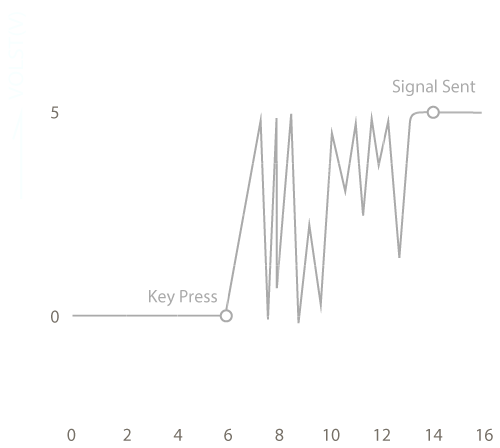 Actuation Comparison
Traditional linear switches must reach to a 'reset' position after actuation, in readiness to register the next keypress. As Optical-Mech switches actuate by light, the reset and activation points are essentially identical, saving potentially vital fractions of a second with each keypress.
Optical-Mech Switches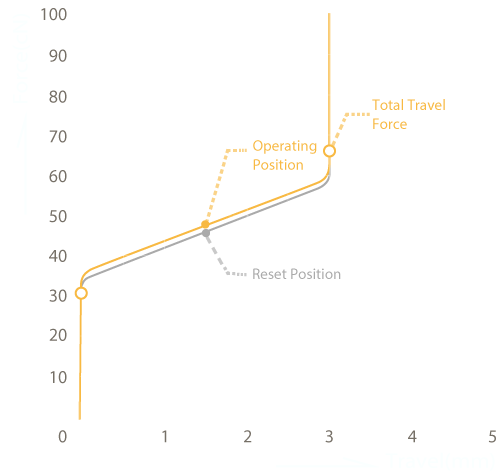 Mechanical Switches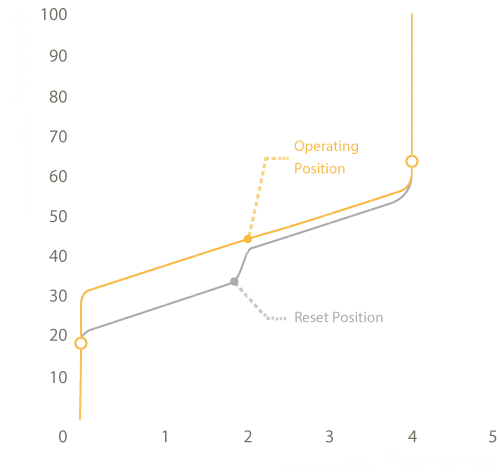 Tactile switches require a little extra force to reach the tactile and operating positions, and have the same brief return-to-reset-position delay as linear switches. With Optical-Mech switches, these two positions are reached at the same time and with less overall travel.
Optical-Mech Switches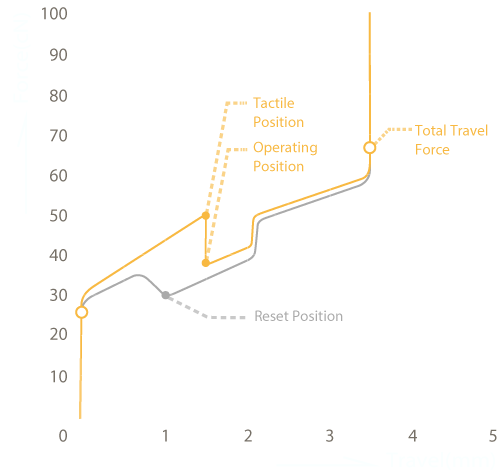 Mechanical Switches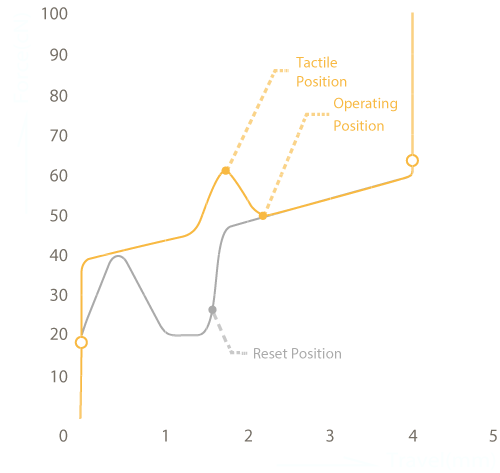 IP56 Water & Dust Resistance
TUF Gaming K7 delivers industry-leading IP56 water and dust resistance, while our Optical-Mech switches are rated for up to 100-million clicks – or twice the lifespan of traditional mechanical switches. A top plate machined from aircraft-grade aluminum provides stylish exterior strength, and we've even nano-coated the PCB to prevent internal metal parts oxidizing.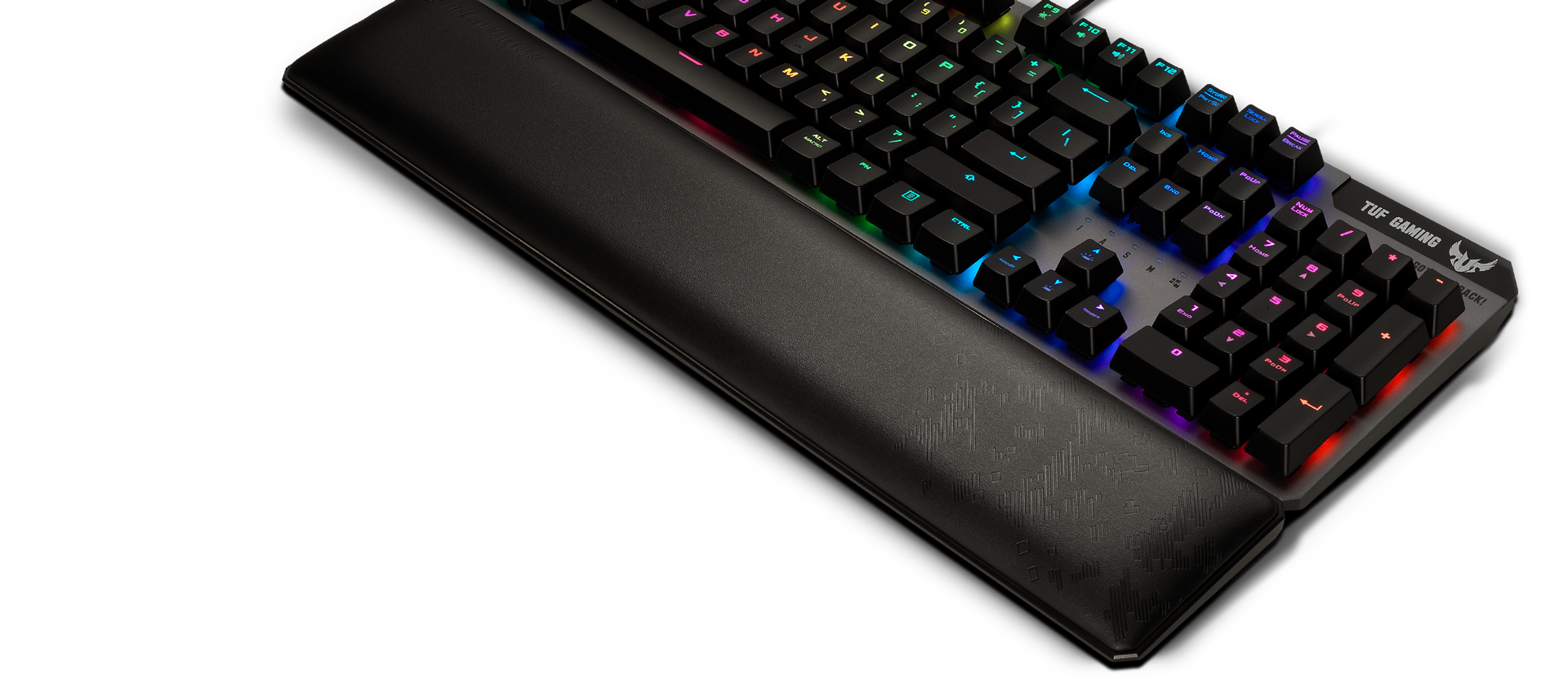 Compact Design
TUF Gaming K7's compact, frameless form lets you reach every key easily, so you'll game without distraction. This floating-keycaps design  also makes for swift cleaning, with clear all-round access to brush or blow away dust and crumbs.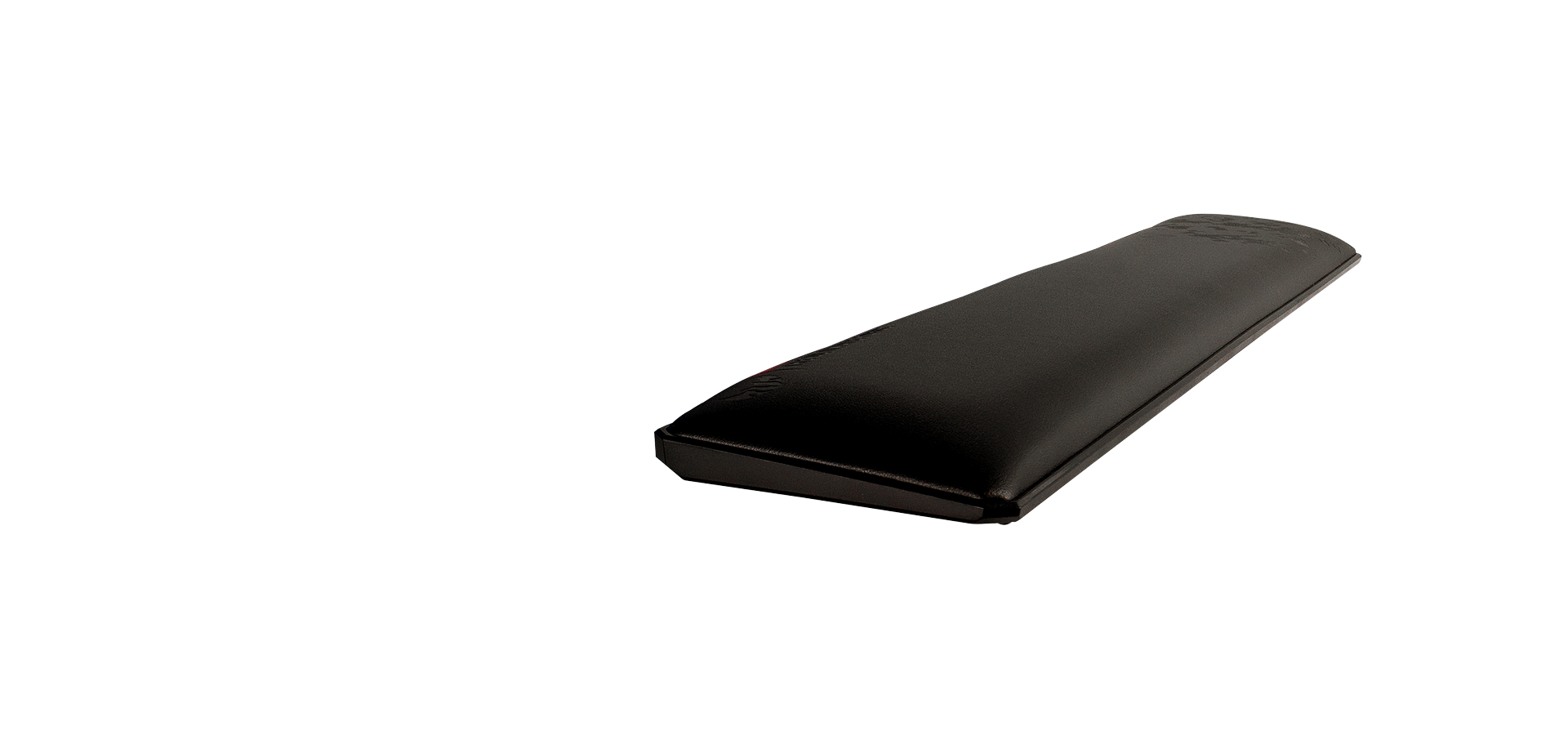 Magnetic & Ergonomic Wrist Rest
TUF Gaming K7 comes with an ergonomic wrist rest crafted from thick memory foam and finished with leatherette, for cool comfort that molds naturally to your posture. Strong magnets keep this cushioned pad in place during play, and also enable it to be rapidly detached when you need to change your angle of attack or stow your keyboard in a bag.
Aura Sync
Powered by Aura Sync, the entire color spectrum and a range of dynamic lighting effects are at your command to create a keyboard that's uniquely yours – with an individually-controllable LED under every key. TUF Gaming K7's RGB illumination is also easily synced with the extensive Aura ecosystem for gaming environment that really shines.
Static
Breathing
Color Cycle
Wave
Ripple
Reactive
Starry Night
Quicksand
Current
Rain Drop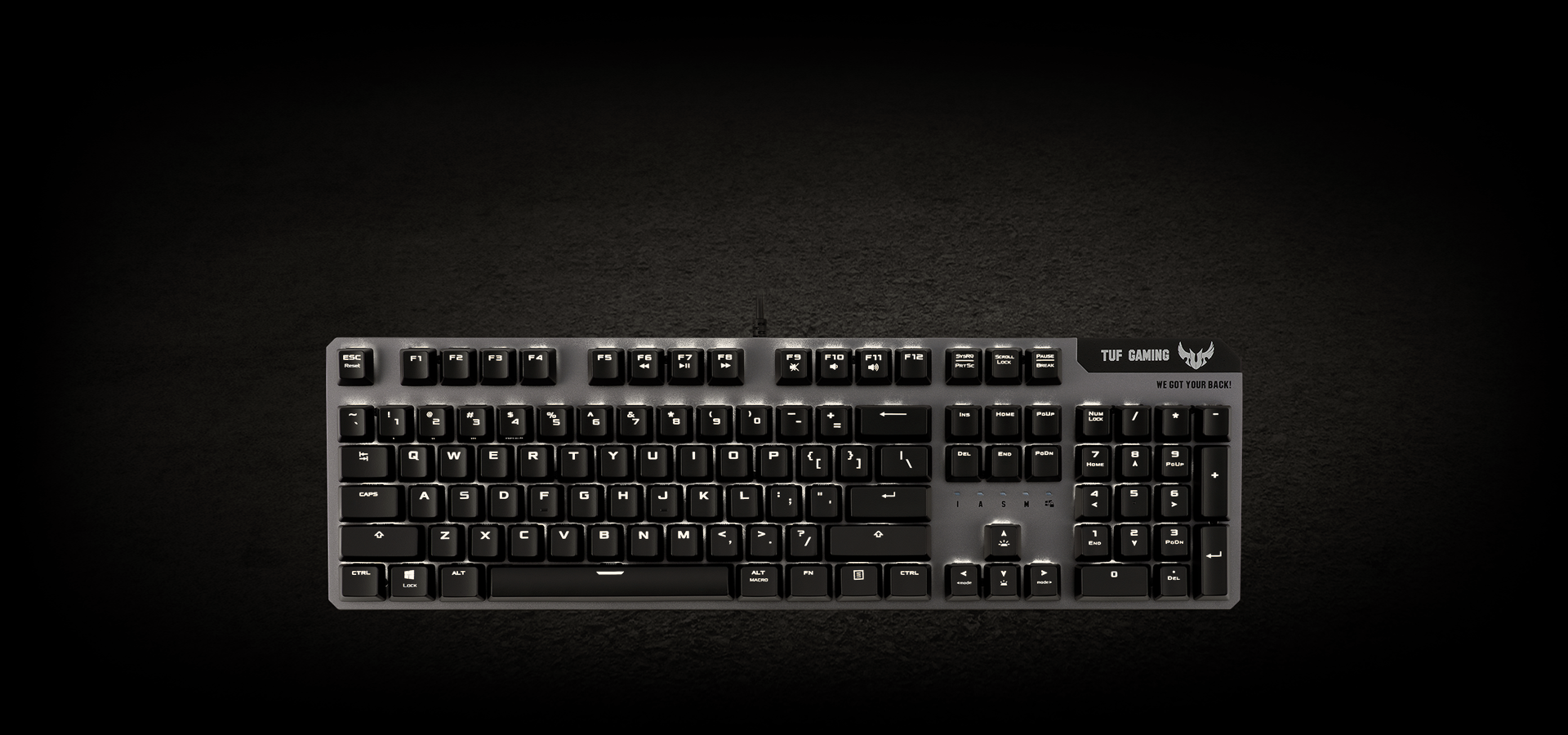 Note: Lighting synchronization between ROG mice and keyboards can be enabled and controlled via ROG Armoury II software, while synchronization with other components is enabled and controlled via ASUS Aura software.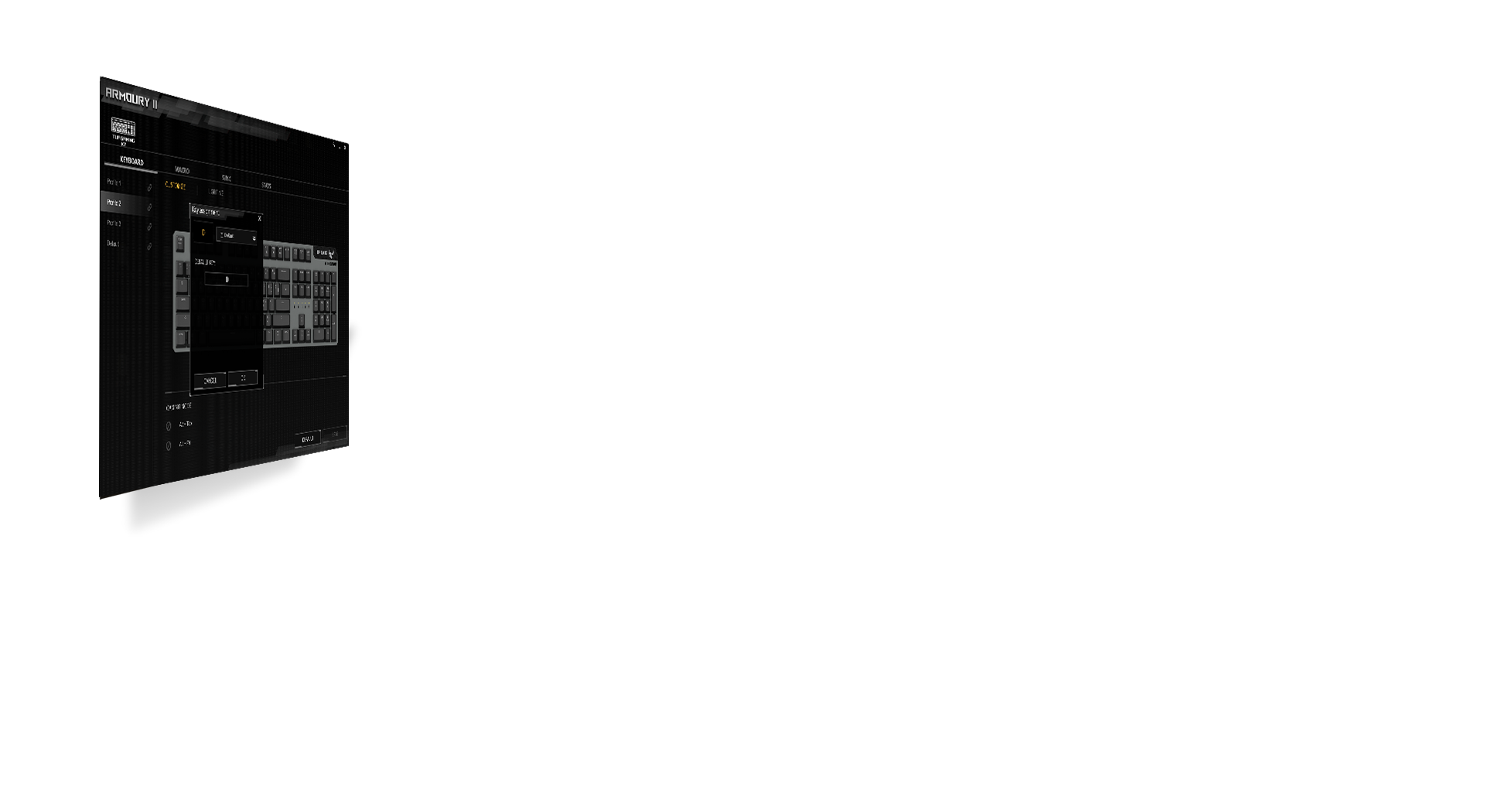 Armoury II
Armoury II is an enhanced driver-based software that offers more extensive controls while using less system resources. An intuitive UI lets you easily tune TUF Gaming K7 to suit your gameplay – create profiles, customize colors and lighting effects, map keys, record macros and more. You can even track hardware stats during gameplay for data analysis.
DOWNLOAD NOW
On-The-Fly Macro Recordings

Record macros on the fly and map them to TUF Gaming K7's fully programmable keys.

Onboard Memory

Create three custom profiles and save them to TUF Gaming K7's memory for use anywhere, anytime.

100% Anti-Ghosting & N-Key Rollover

Every keystroke is registered accurately without miss, no matter how fast you play.
Compare (0)