TUF GAMING CAPTURE BOX-CU4K30
TUF GAMING CAPTURE BOX-CU4K30
The compact, ready-to-stream ASUS TUF Gaming Capture Box delivers incredible 4K30 video with near-zero latency to captivate fans and followers.
Offers passthrough video support of 4K up to 60 Hz, 2K up to 144 Hz, and Full HD up to 240 Hz
Delivers video streaming in 4K up to 30 fps, 2K up to 60 fps, and Full HD up to 120 fps
Two 3.5 mm jacks enable connection with a controller and headset for game console party mode
Certified OBS Studio™ compatibility ensures optimal usage on a wide variety of streaming platforms
Compact, half-palm-size design helps you maintain a neat workspace
Supports USB video class for a plug-and-play experience
RGB lighting on the exterior signals the device's operating status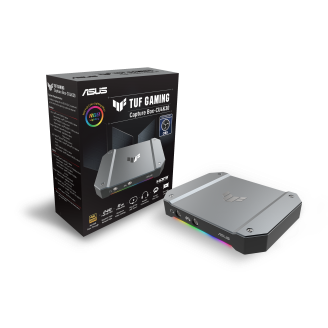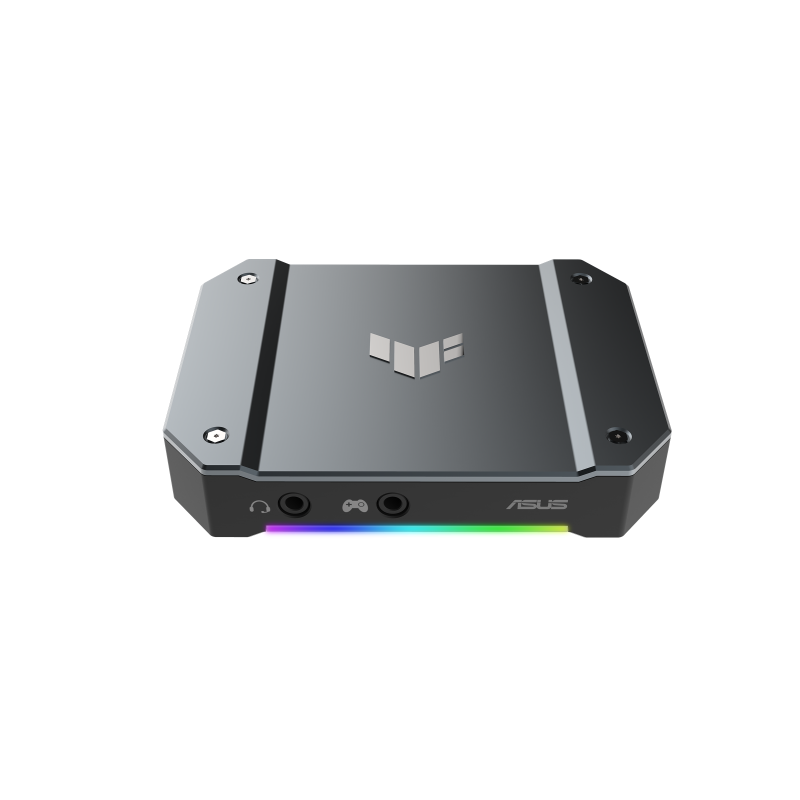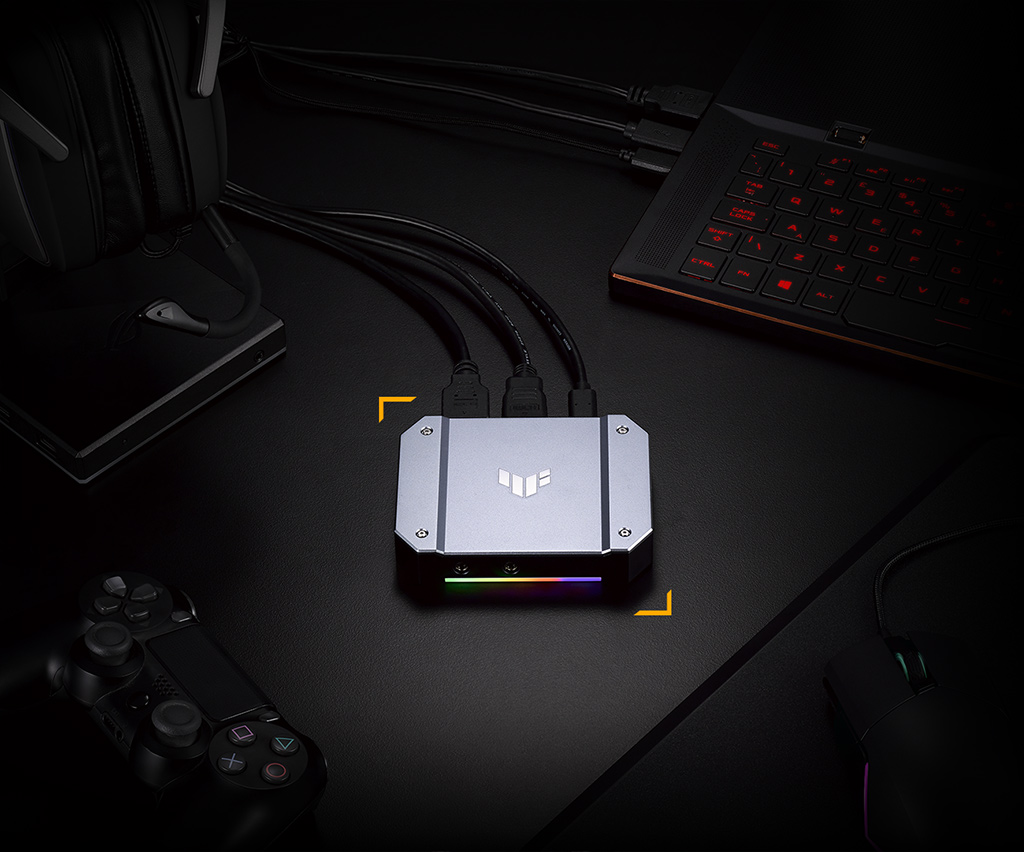 Whether you want to broadcast to your followers while playing on a console or PC, ASUS TUF Gaming Capture Box lets you unleash top-notch gaming streams that'll make the crowd go wild.
Capture Every Detail of the Action
ASUS TUF Gaming Capture Box supports up to 4K60 HDR passthrough via two HDMI 2.0 ports and keeps your gameplay smooth by offloading up to 4K30 video to your external workstation or laptop via a USB 3.2 Gen 1x1 Type-C port. Get ready to amaze your followers with livestreams in mind-blowing quality.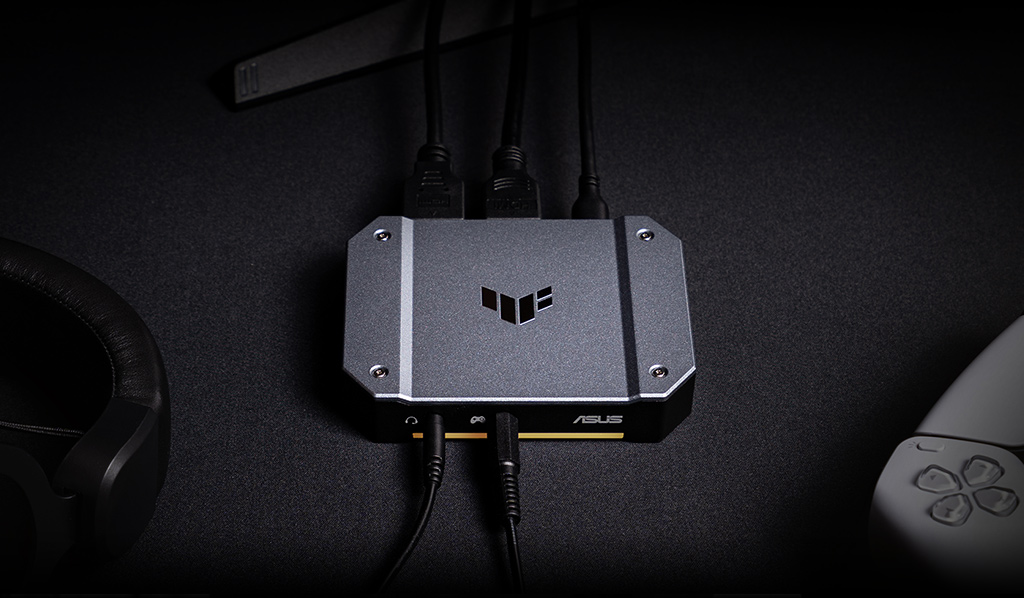 Streaming with Squad or Solo
For streamlined capturing of console parties or live solo commentary, a headset and controller can be connected to ASUS TUF Gaming Capture Box via two 3.5 mm jacks. The headset connection seamlessly transmits audio to party members and allows the audience to listen in on all the action.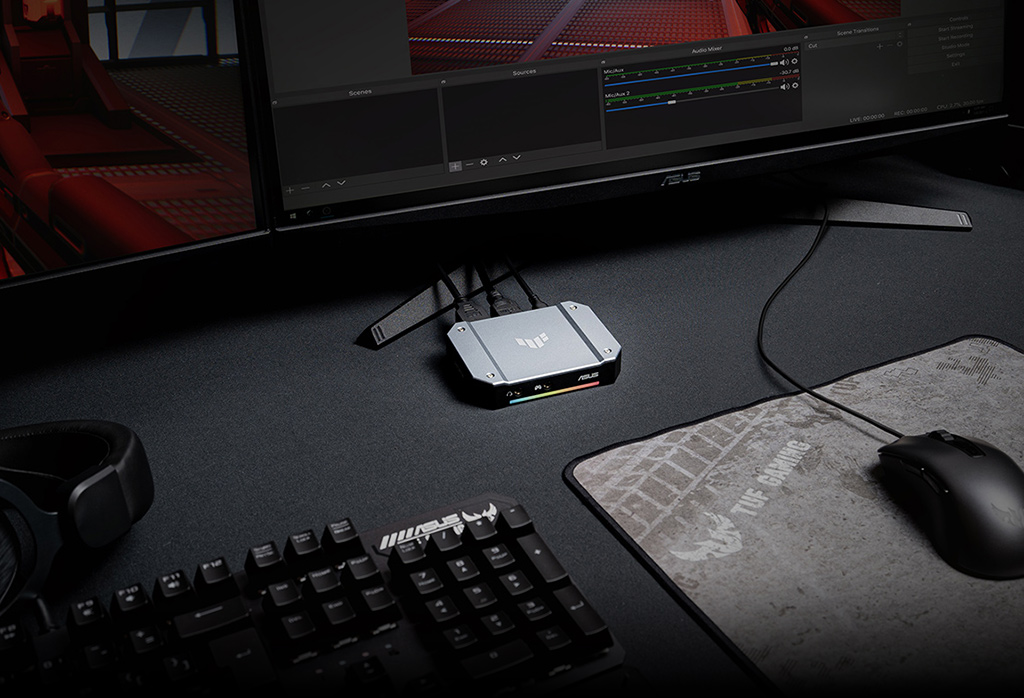 Backed by OBS Studio™ certification, ASUS TUF Gaming Capture Box delivers masterful video content tailored for your favorite streaming platform.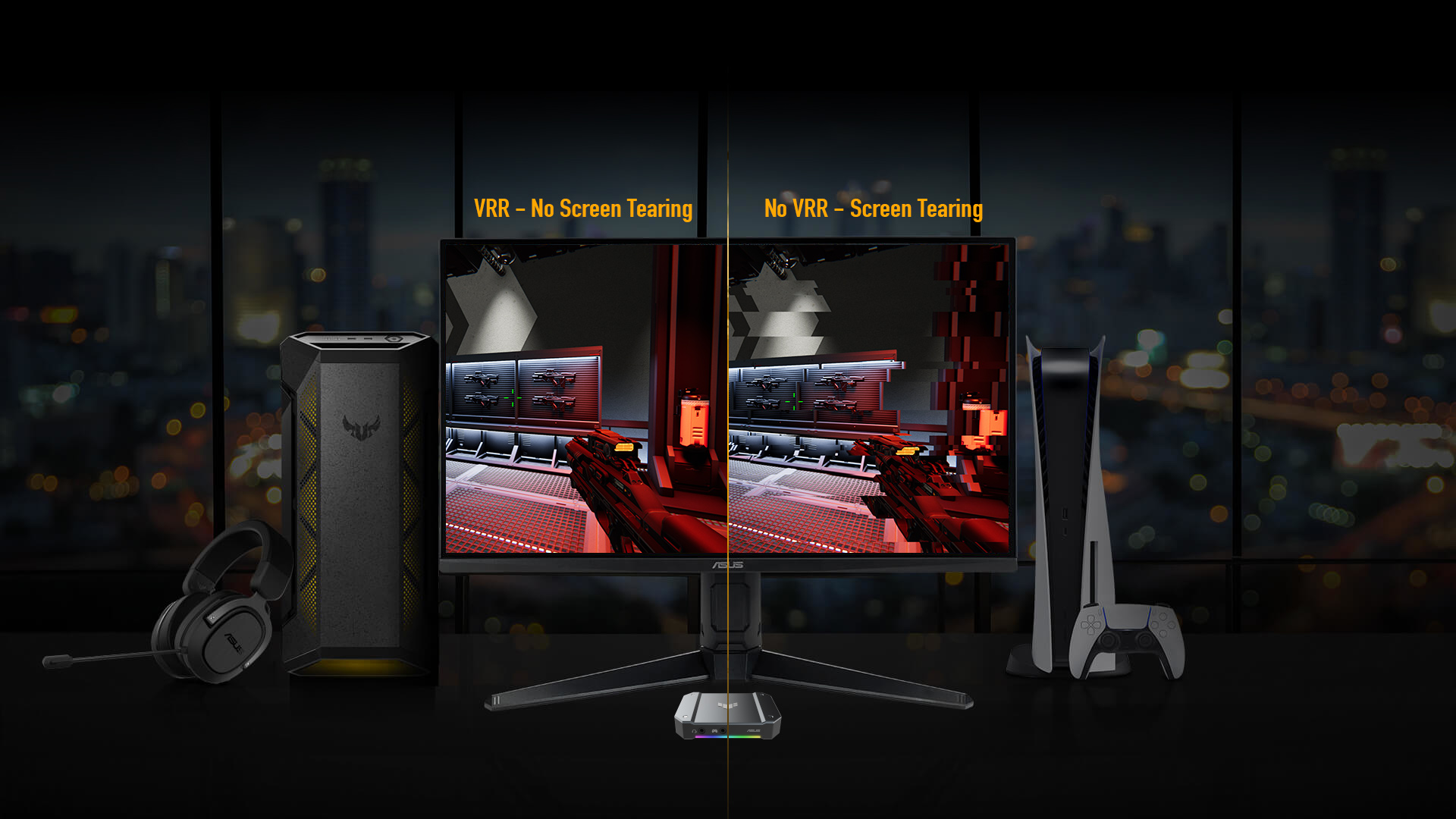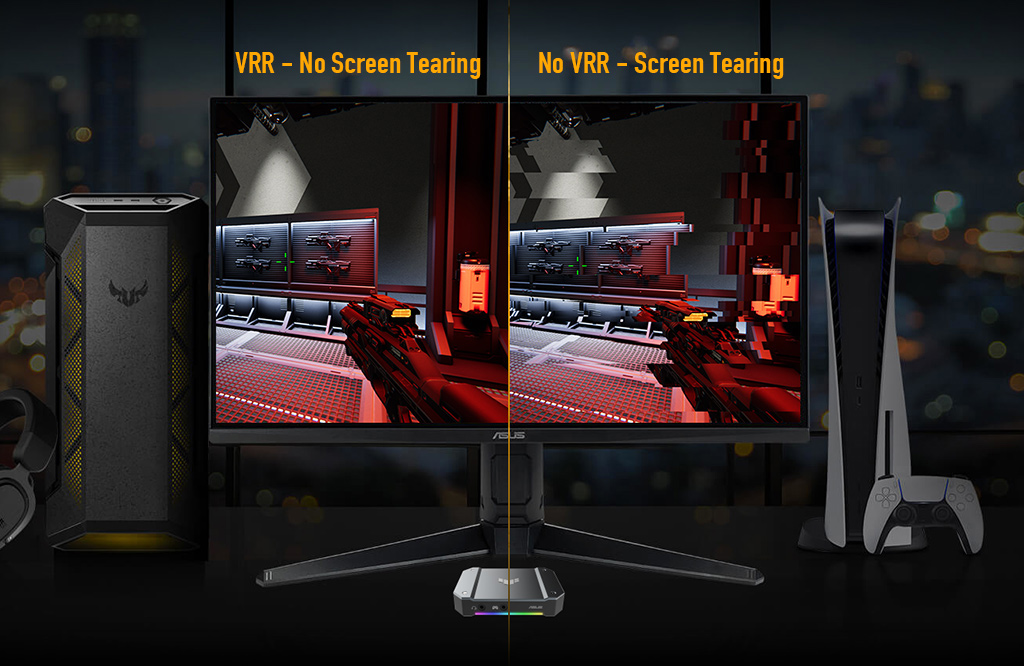 VRR Passthrough For Fluid Gameplay
VRR (variable refresh rate) passthrough is an additional perk of the ASUS TUF Gaming Capture Box, enabling smooth visuals by synchronizing the refresh rate of your VRR-compatible display with the frame rate of your console or PC.
*VRR passthrough requires connected devices to support HDMI 2.1; check with your device manufacturers to confirm compatibility.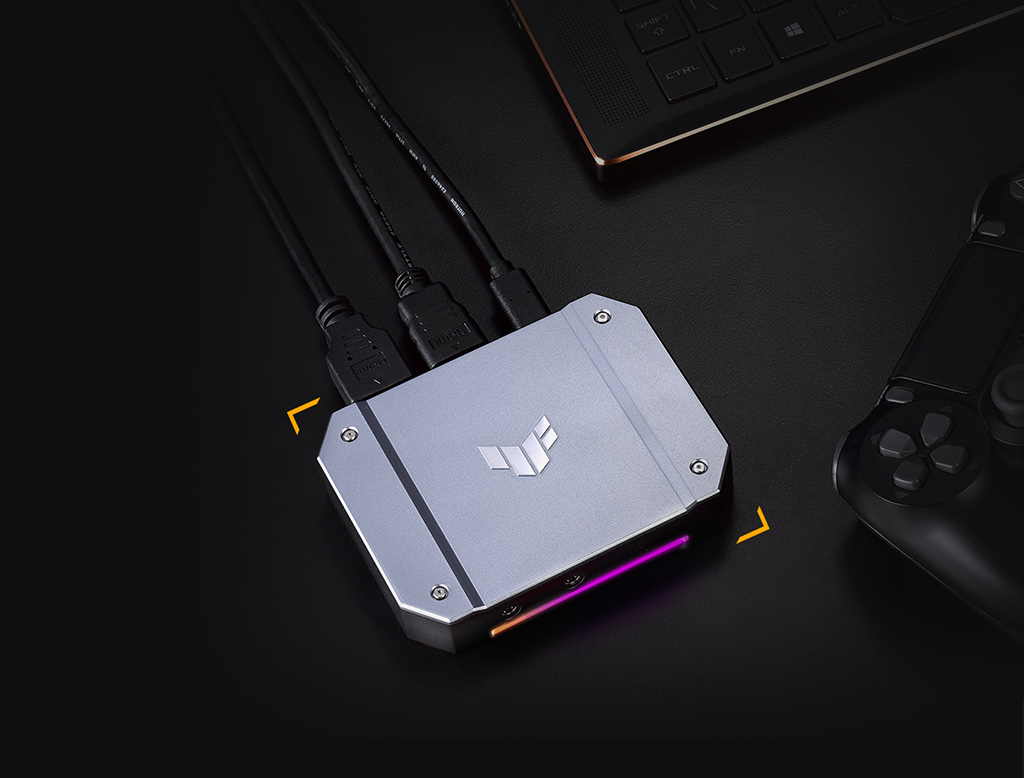 Compact, Ready-to-Go Design
Inside and out, ASUS TUF Gaming Capture Box is crafted for hassle-free operation. Its half-palm-sized aluminum chassis reduces desktop clutter and silently boosts reliability by dissipating heat generated by internal components. And USB class video support allows PC or laptop hookup without requiring dedicated drivers, for rapid deployment anytime, anywhere.
ASUS Video Capture Console
A new software dashboard from ASUS, the Video Capture Console lets you customize the lighting effects of the TUF Gaming Capture Box's ARGB element and enables full audio control from your PC or console.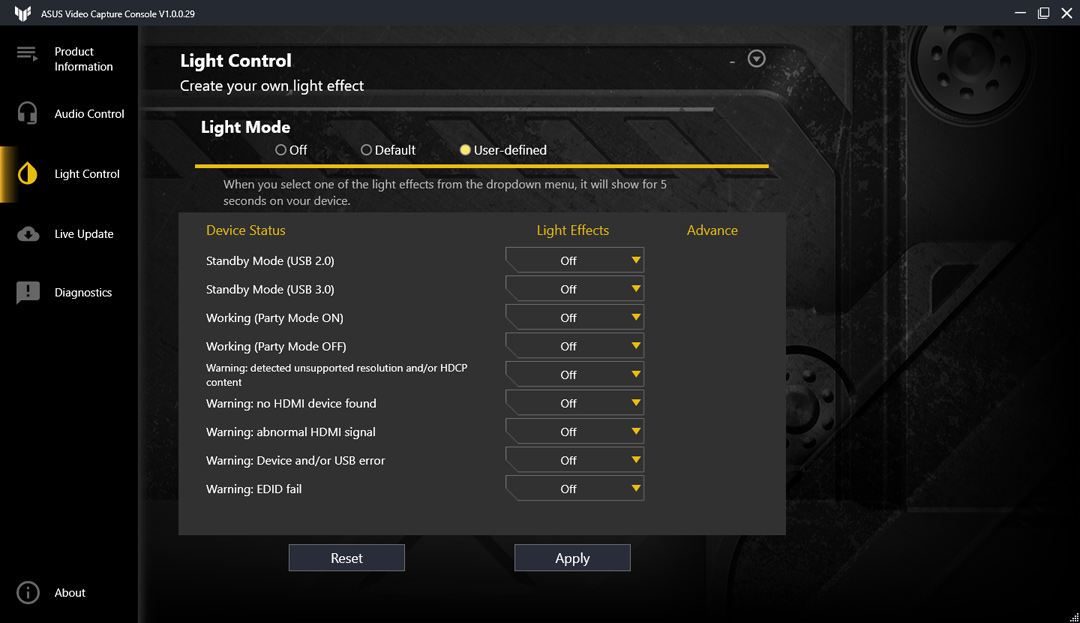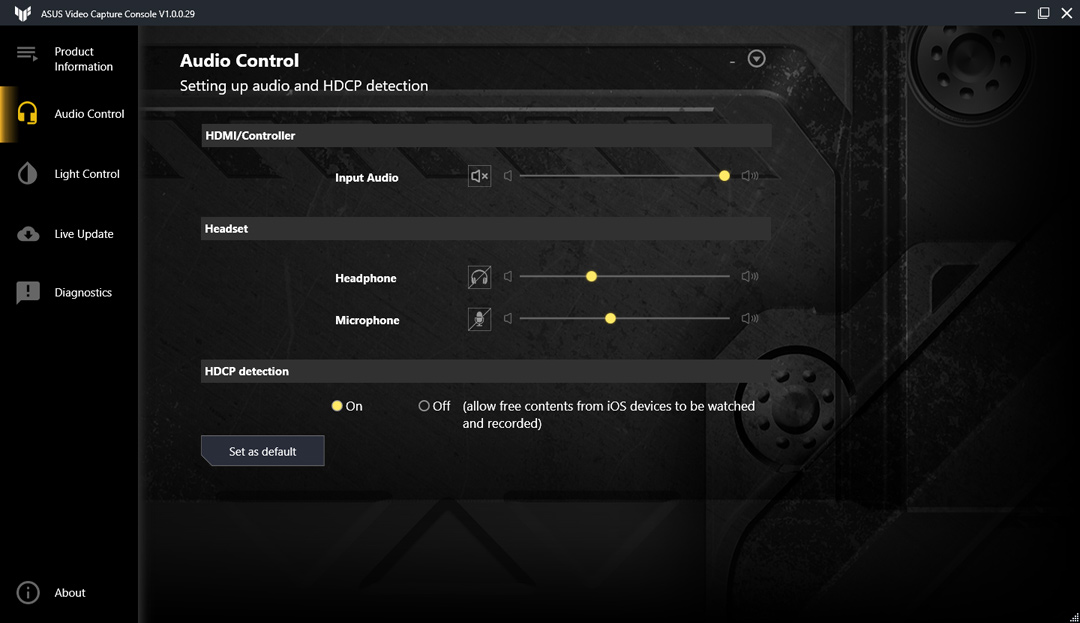 RGB Lighting Signals Status
The front of ASUS TUF Gaming Capture Box is illuminated by an RGB lighting strip that conveniently indicates functional status.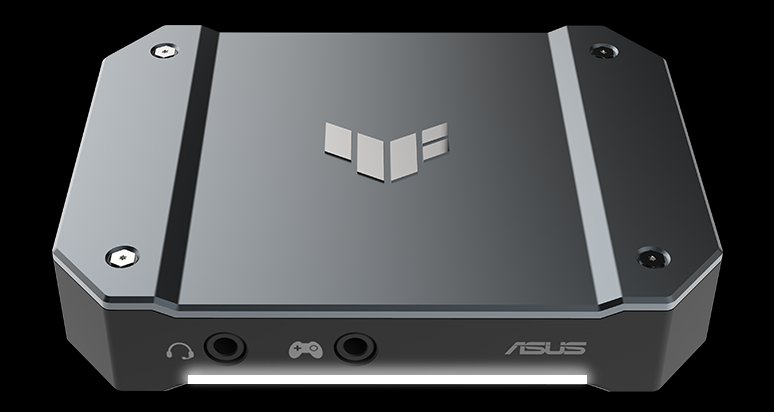 Standby mode

(USB 3.2)

Standby mode

(USB 2.0)

Party Mode On

Party Mode Off

HDCP Detected

HDMI Signal

Interrupted

Device Signal

Abnormal

Firmware

Updating
Get Ready to Capture and Conquer
Gaming device, streaming PC, controller, and headset — just hook up each to immediately start streaming the action to your followers!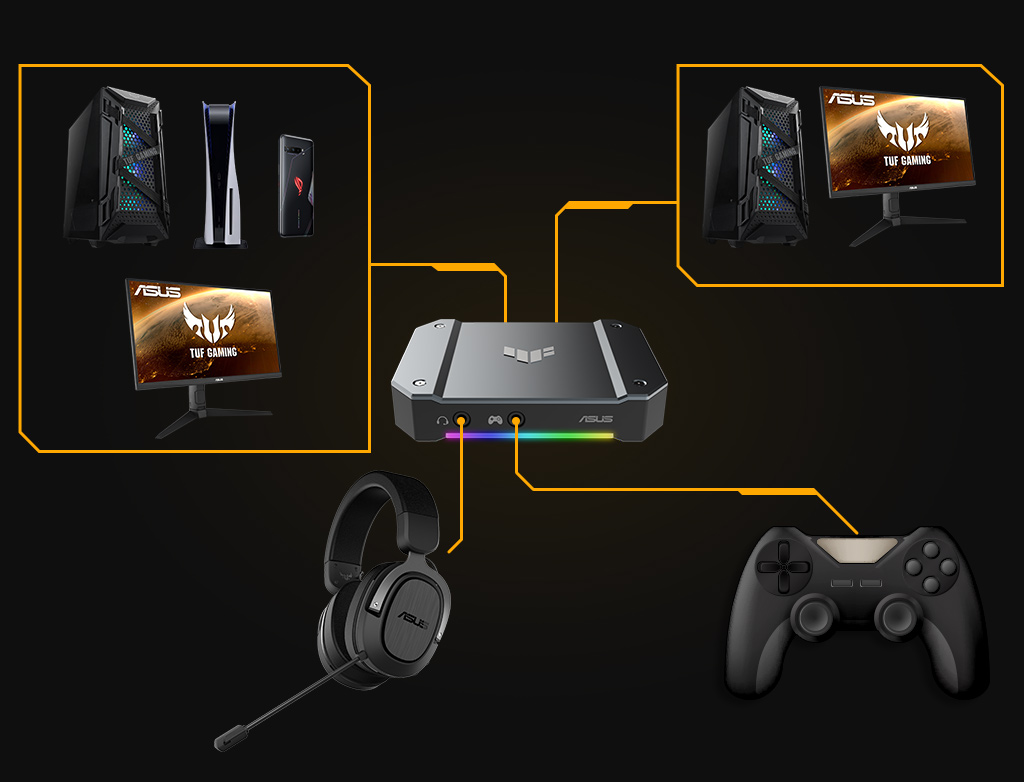 Gaming Device
HDMI 2.0
USB 3.2 Type C
Streaming Computer
Headset (Audio in)
Controller