Compact, rack-optimized IntelR LGA1151 micro-ATX motherboard with M.2, USB 3.1 Gen2 connectors and dual Gigabit LAN
Comprehensive IT infrastructuremanagement solution with ASMB9-iKVM and ASUS Control Center (ACC)
Rack-optimized design for better cooling efficiency and stability
Supports up to three independent displays simultaneously via HDMI, DisplayPort and VGA
Accelerated data-transfer speeds of up to 32Gbps with M.2
Onboard USB 3.1 for fast transfer speeds of up to 10Gbps
Dual Intel® Gigabit LAN with teaming support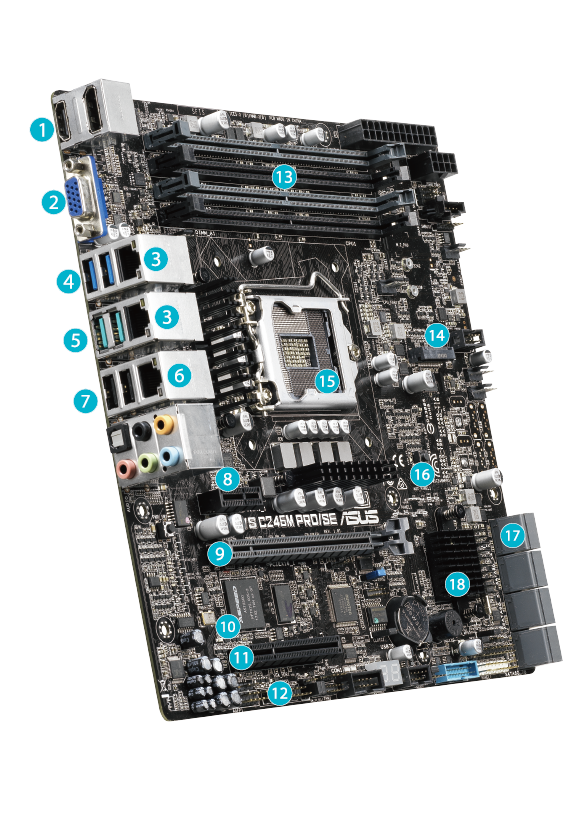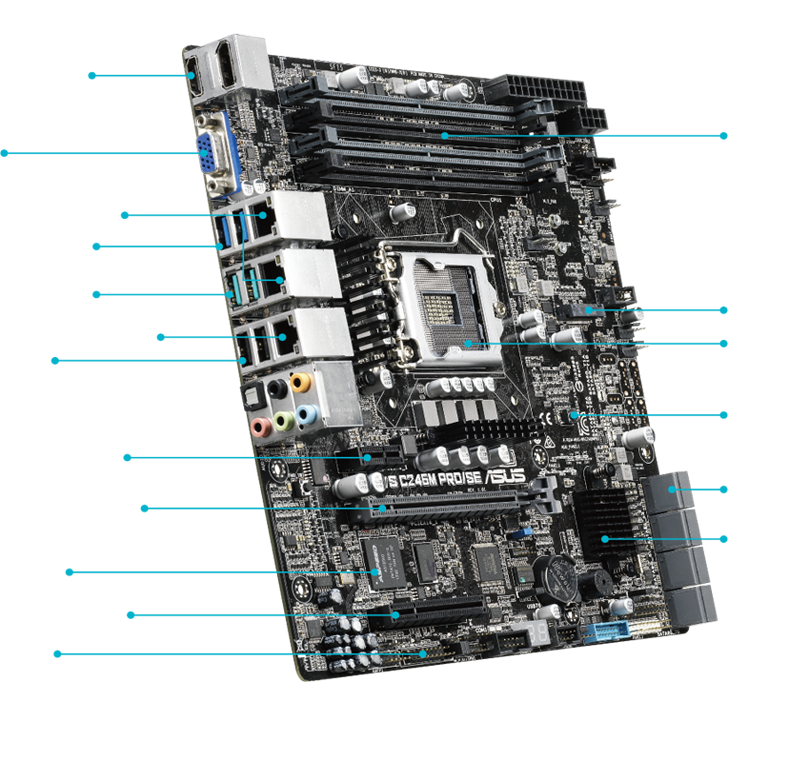 3 Dual Intel® Server LAN

6
Dedicated Management Port
9
PCIe Gen3 x16 (x16 link)
11
PCIe Gen3 x8 (x4 link)
13
4 DIMM up to 64GB DDR4
14
M.2 Socket, up to 2280
15 Intel® Xeon® E Processor Family (LGA1151)

18 Intel® C246 Chipset
Comprehensive IT Management
WS C246M PRO/SE features an embedded iKVM module and is bundled with ASUS Control Center software to provide comprehensive in-band and out-of-band management features for small and mid-size businesses:

ASUS Control Center (ACC) is a centralized and integrated IT management platform for monitoring and controlling ASUS commercial products, including servers, workstations and digital signage. ACC enables remote BIOS updates, monitoring of multiple systems via mobile devices, and one-click software updates and dispatching, allowing easier server management for any IT infrastructure.

The embedded ASMB9-iKVM module supports remote BIOS updates, fans control, standalone KVM, video recording, and BSOD capture, providing around-the-clock remote monitoring and diagnostics — even if the operating system is down or offline — through a user-friendly, web-based graphical interface that works with all major browsers.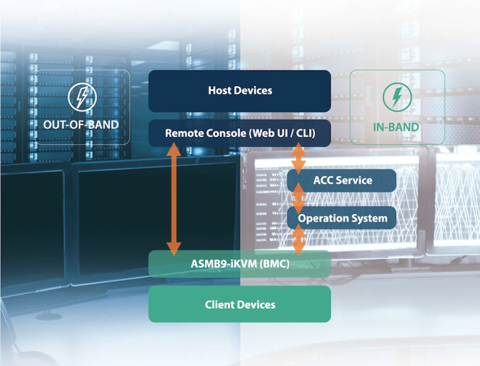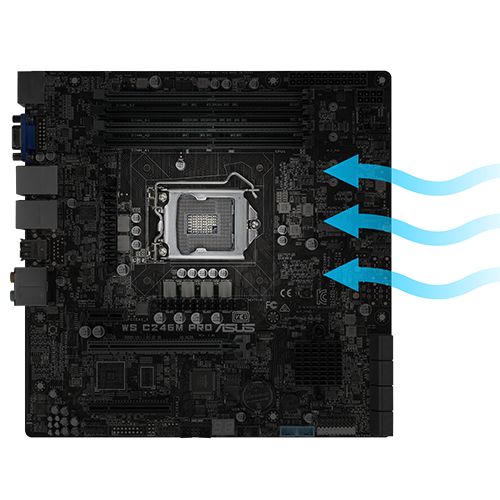 Rack-optimized design for better cooling efficiency
WS C246M PRO/SE is the perfect workstation motherboard for media server, cloud gaming and video streaming applications. Its rack-optimized layout maximizes cooling efficiency for the best performance and stability, ensuring it's ready to meet the demands of enterprise or academia use.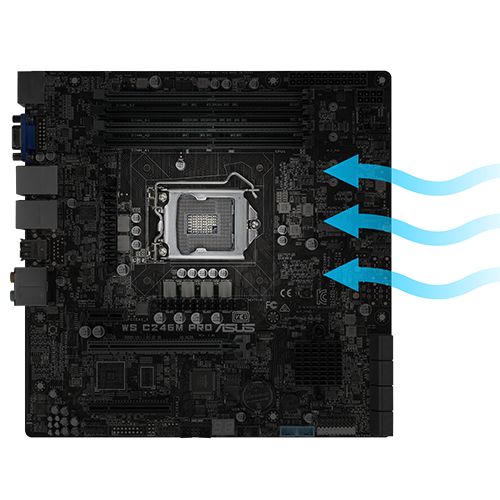 Powerful performance with Intel® Xeon® E processor and ECC memory
WS C246M PRO/SE supports Intel® Xeon® E series processors to deliver powerful, optimized performance in always-on usage scenarios. Support for Error-Correcting Code (ECC) memory enables automatic detection and repair of single-bit memory errors, reducing the chance of system crashes and data corruption to ensure reliable and responsive workstation performance.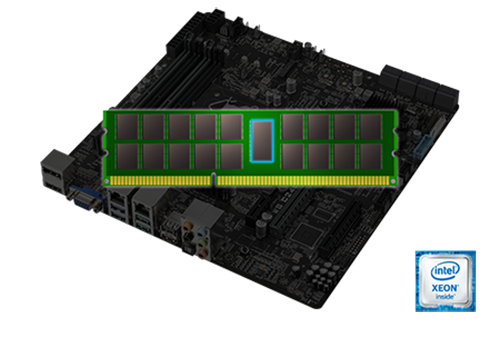 Supports up to three independent displays simultaneously
WS C246M PRO/SE is equipped for total display flexibility with onboard HDMI, DisplayPort and VGA connectivity. With a compatible latest-generation Intel® processor, you can connect up to three independent displays simultaneously for better multitasking and enhanced productivity.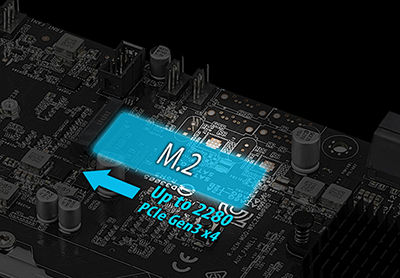 Accelerated data-transfer speeds of up to 32Gbps with M.2
With PCIe 3.0 x4 bandwidth, one M.2 supports up to 32Gbps data-transfer speeds with native NVMe — that's up to 5.3X faster than traditional SSDs. WS C246M PRO/SE also supports the very latest 2.5-inch NVMe SSDs for quick and easy setup.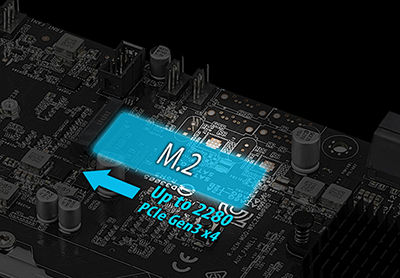 Onboard USB 3.1 for fast transfer speeds of up to 10Gbps
WS C246M PRO/SE has two USB 3.1 Gen2 that provide data-transfer speeds of up to 10Gbps, twice as fast USB3.1 Gen1.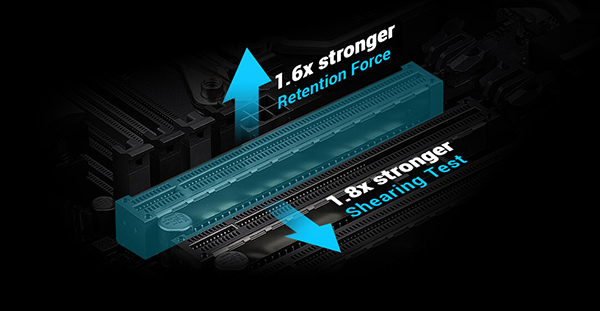 SafeSlot
ASUS SafeSlot is the PCIe slot reinvented by ASUS and engineered to provide superior retention and shearing resistance, which protect your graphics card investment. Manufactured in a single step using a new injection-molding process integrates the slot with the fortifying metal for an inherently stronger slot, which is then firmly anchored to the PCB through additional solder points.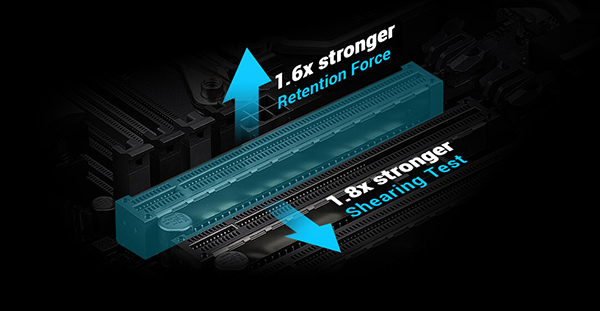 Relaterede produkter
Compare (0)