ASUS Marshmallow Keyboard KW100
ASUS Marshmallow Keyboard KW100
ASUS Marshmallow Keyboard KW100
A versatile keyboard, with a touch of color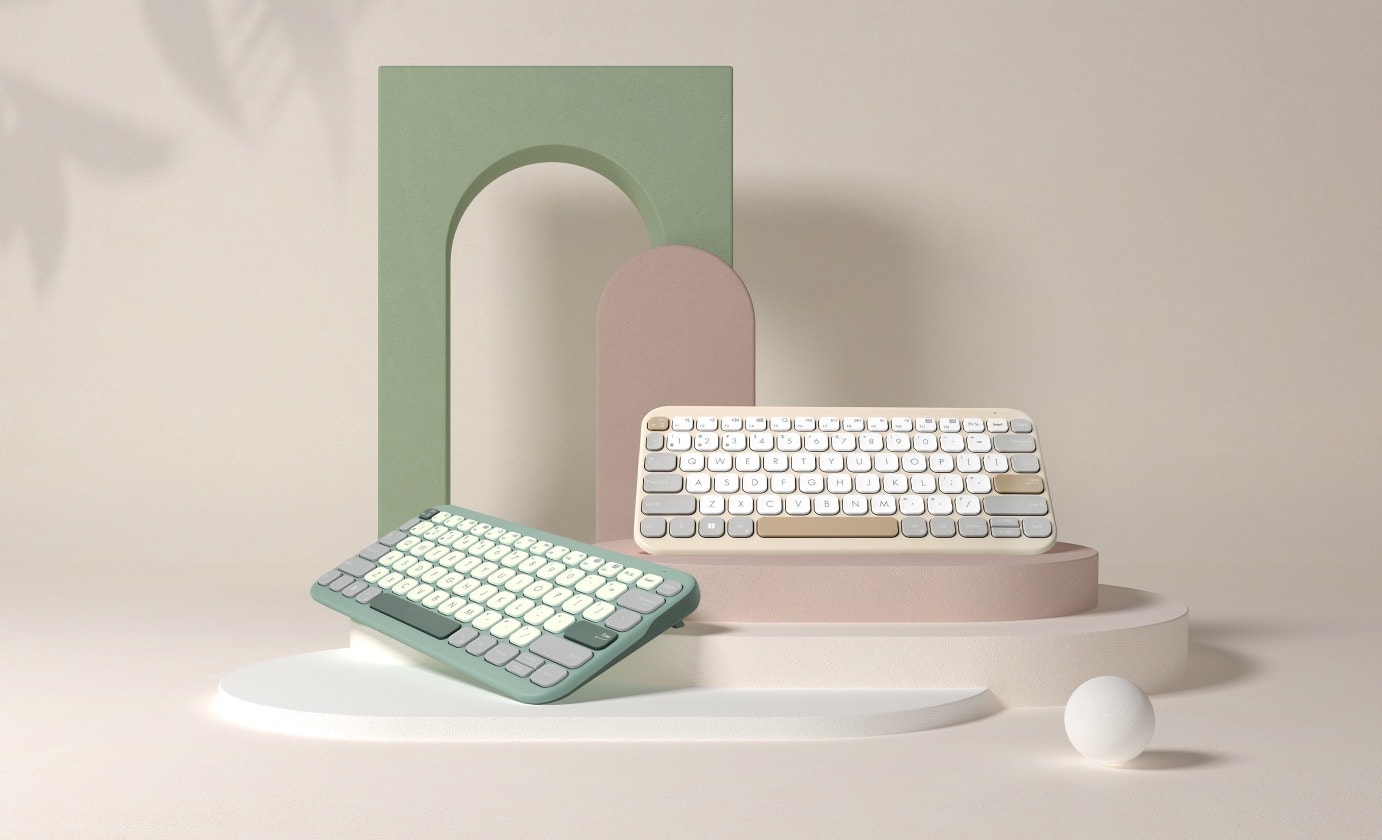 ASUS Marshmallow Keyboard KW100 is a compact, ultrathin wireless keyboard with a minimalist design that blends in well in the home or office. Compatible with Windows, ChromeOS, MacOS, iOS and iPadOS devices, ASUS Marshmallow Keyboard KW100 offers outstanding versatility that makes it ideal for daily use.
Design
Distinctive looks
This ultrathin keyboard is available in distinctive Oat Milk and Green Tea Latte color schemes that stand out from the crowd. In addition, essentials like the
Spacebar
,
Enter
, and
Esc
keys are in a darker shade for better visibility. All this gives ASUS Marshmallow keyboard KW100 a smart, youthful look that perfectly complements modern laptops, PCs, and tablets.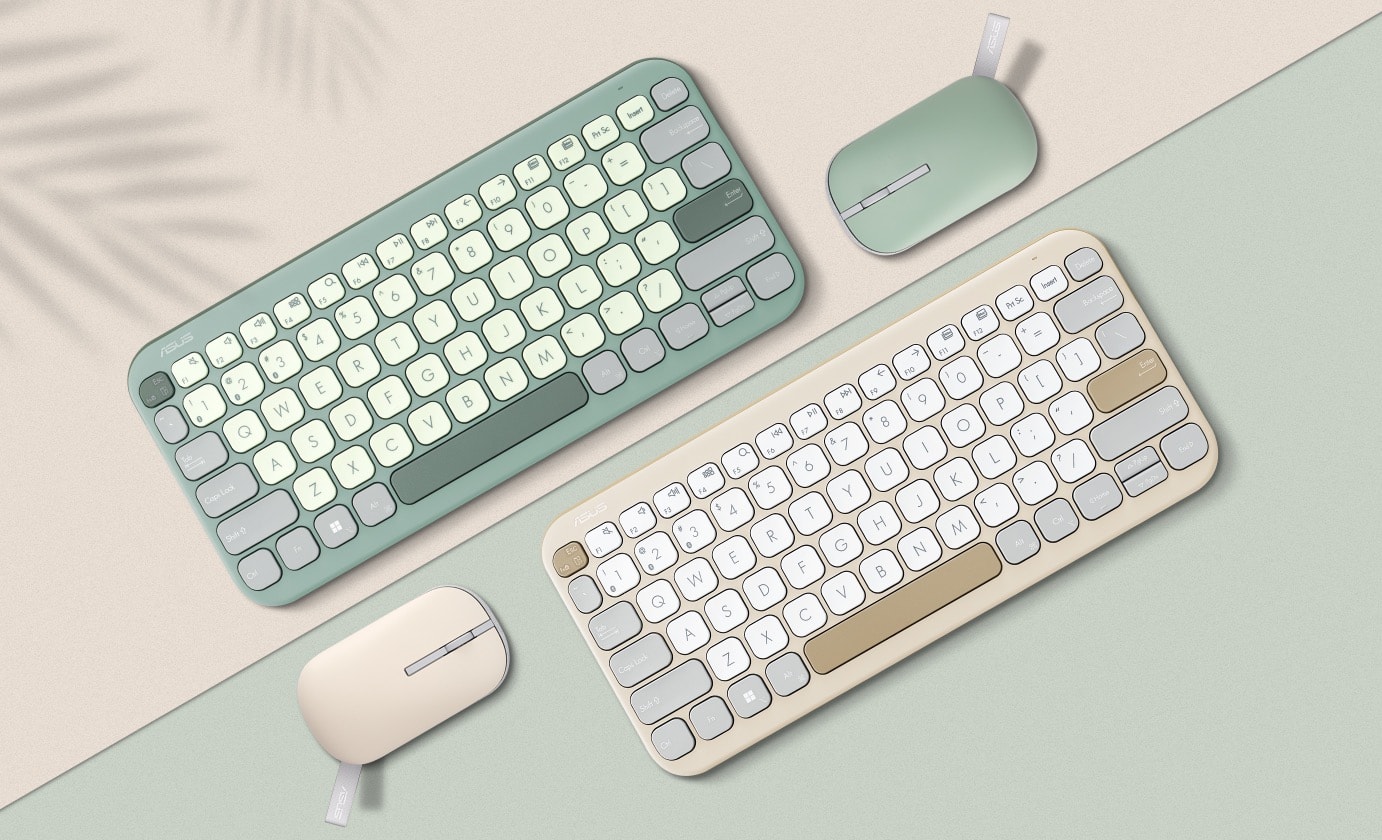 Perfect Typing Experience
Optimal scissor keys, plus adjustable kickstands
Featuring optimal scissor keys with 1.6 mm travel and two-level adjustable kickstands, ASUS Marshmallow Keyboard KW100 delivers extremely comfortable typing experiences.
Low-noise Design
Almost-silent keystrokes
A built-in silent foam layer gives ASUS Marshmallow Keyboard KW100 a low-noise design that generates less than 50 dB of noise with each keystroke, allowing users to focus on the task at hand, free of distractions.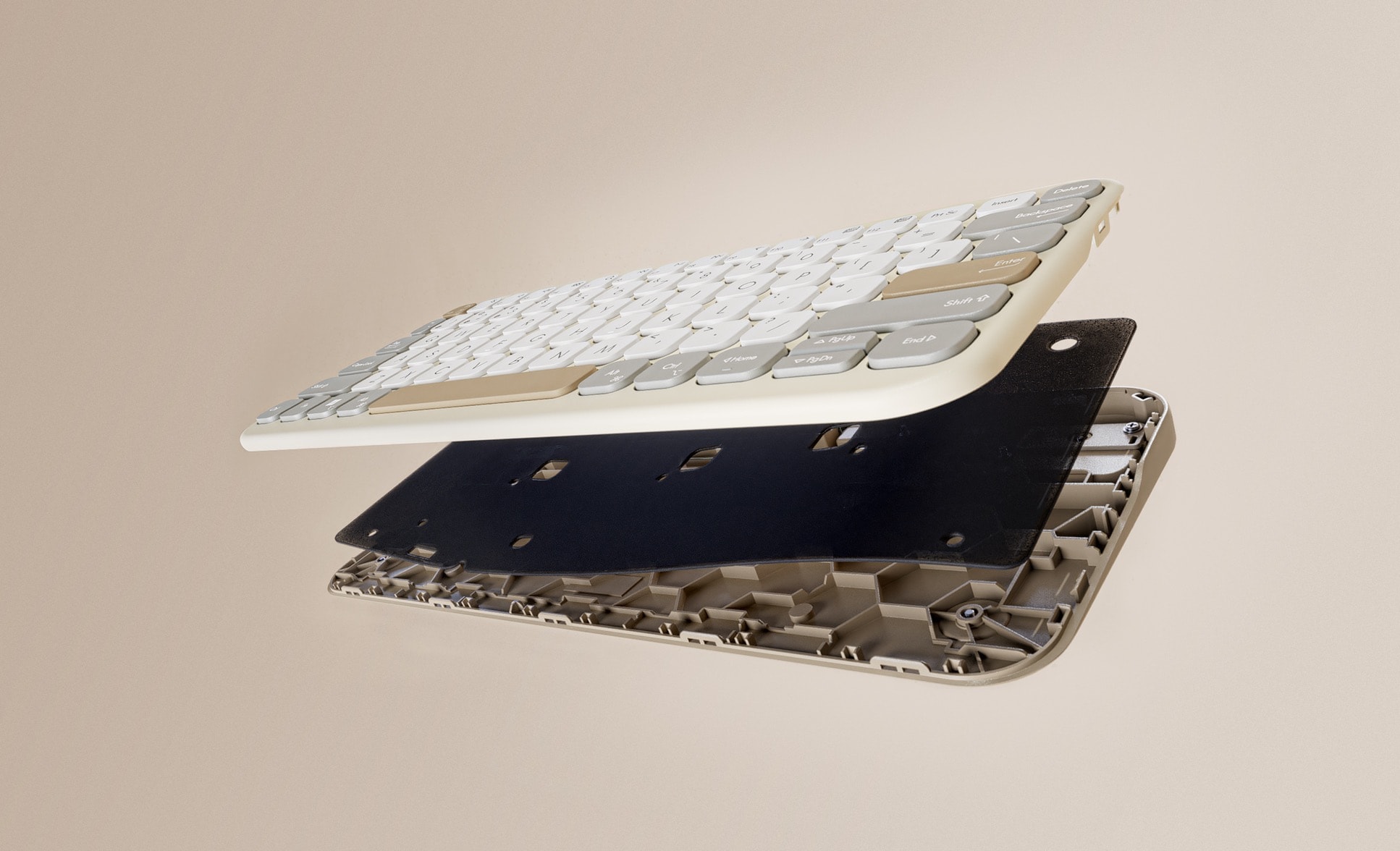 Connectivity
Seamlessly switch between devices
Bluetooth
®
Low Energy (BLE) 5.0 technology enables faster, more responsive performance, at longer range. Plus, power-saving technology enables up to two years of use on fresh AAA batteries. Connect to up to three devices — e.g., laptops, PCs, tablets — and effortlessly switch between them.
1
Bluetooth® 5.0
Cross System
Switch systems seamlessly
ASUS Marshmallow Keyboard KW100 has a familiar laptop keyboard-like layout that allows for instant familiarity. It also includes two system switch keys to toggle between Windows, ChromeOS, MacOS, iOS and iPadOS modes seamlessly, so users can work more efficiently.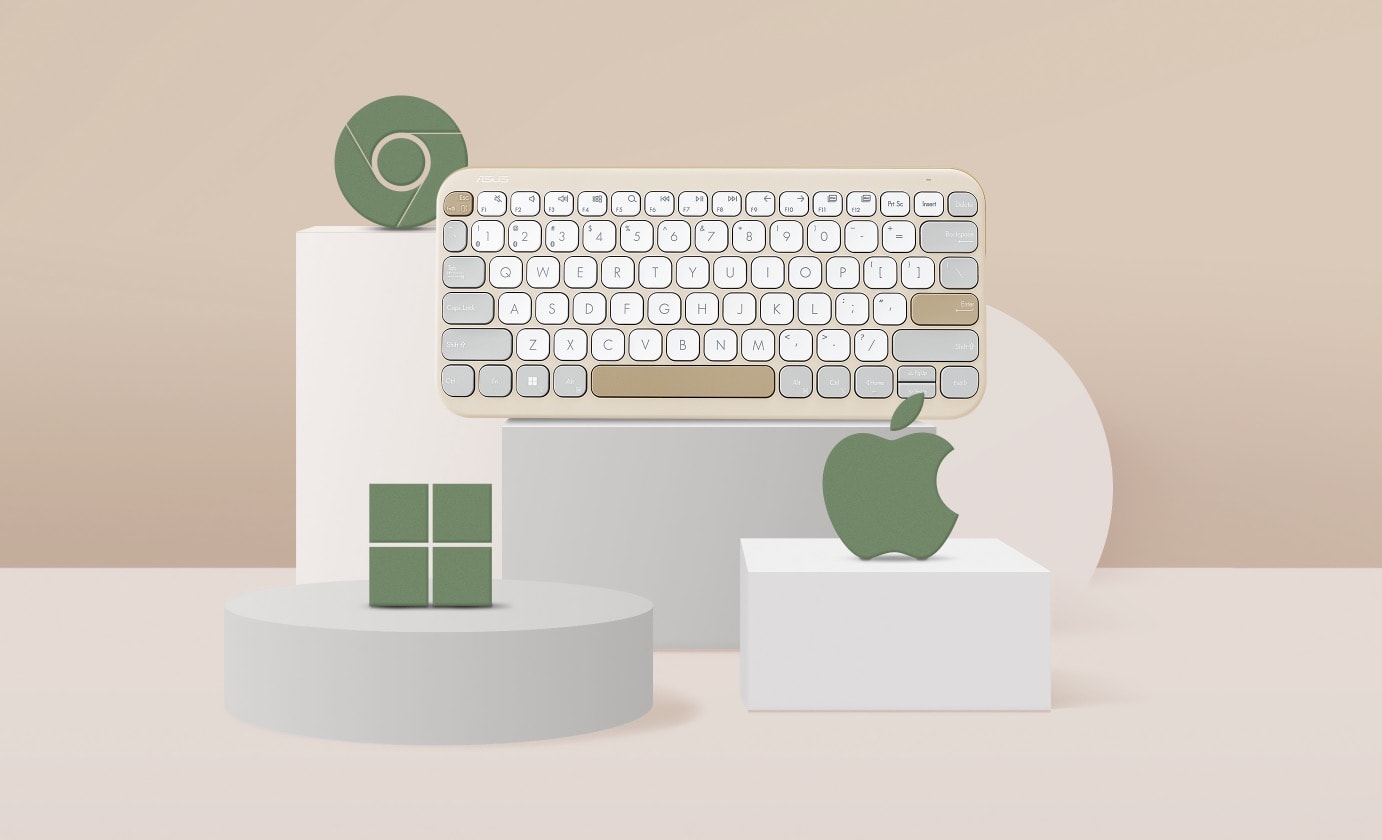 Durability
Durable and eco-friendly
ASUS Marshmallow Keyboard KW100 features durable, long-lasting switches that have an up to 10-million-click lifespan. Each key has a UV-resistant coating to ensure longevity. Additionally, the new paper-based packaging of ASUS Marshmallow Keyboard KW100 is more eco-friendly and eliminates almost all plastic materials found in previous keyboard packaging.
Match your KW100 keyboard with an MD100 mouse (sold separately). Go to our official website to find out more.
The product names and logos discussed on this website are for identification purposes only as they may be copyrighted or registered trademarks of other companies.
Can be paired with up to three devices, connects with only one device at a time.
Battery life may vary based on user habits and real-world use.
Compare (0)