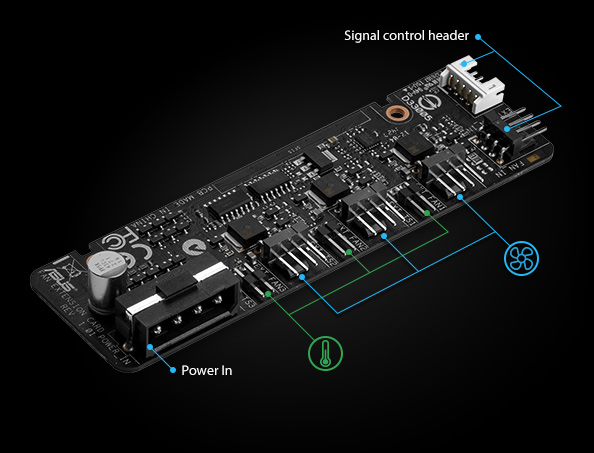 Thermal sensor connectors

Three additional 4-pin fan headers, with 3-pin support (headers support DC and PWM fans)
FLEXIBLE COOLING AND CONTROL
The ASUS Fan Extension Card makes it easy to add three additional 12W fans to your setup. It's ideal for high-performance air or water-cooled PCs — providing maximum cooling for marathon gaming sessions. It even allows for customized control of each individual fan via the UEFI BIOS or Fan Xpert software.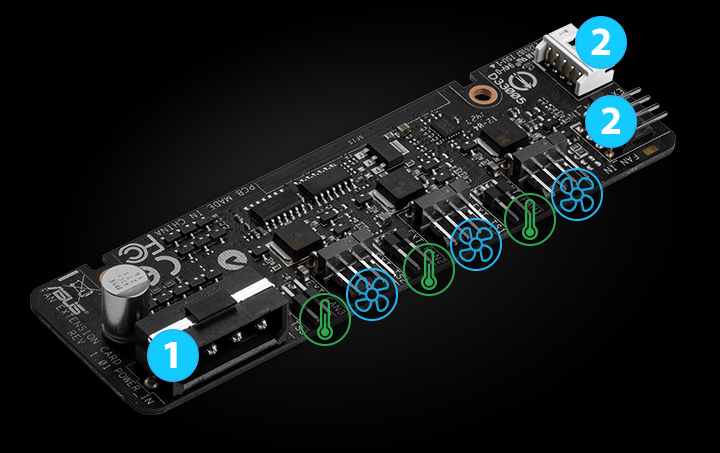 Thermal sensor connectors

Three additional 4-pin fan headers, with 3-pin support (headers support DC and PWM fans)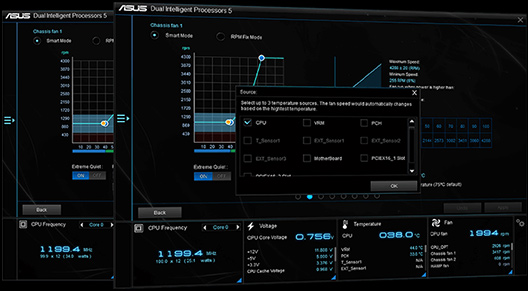 DESIGNED TO WORK WITH ASUS FAN XPERT 3 & 4
The Fan Extension Card integrates with Fan Xpert's auto fan calibration and profiling feature, so all fans operate using the same fan profile.
Additional thermistors can be placed anywhere within the chassis, with connected fans responding to any changes in temperature.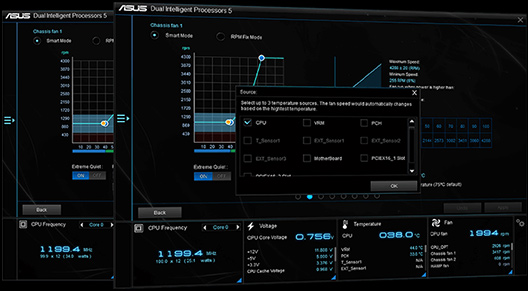 INSTALLING THE FAN EXTENSION CARD

Screw the two metal L brackets to the Fan Extension Card.

Mount the Fan Extension Card to the ODD bay*, carefully checking that L brackets are aligned with the ODD mounting holes on the chassis.
*If there aren't any ODD bay mounting holes, the Fan Extension Card can be mounted anywhere within the chassis. Use insulating material when installing, and ensure that the Fan Extension Card does not come into direct contact with other components or the chassis, as this may cause a short circuit and damage the Fan Extension Card.