Overview
Opportunities
Products
Resources
Lead the way with security that lets you make anywhere your office
ASUS brings you technology and solutions designed especially for remote working. So you know your data is safe, wherever your team might be.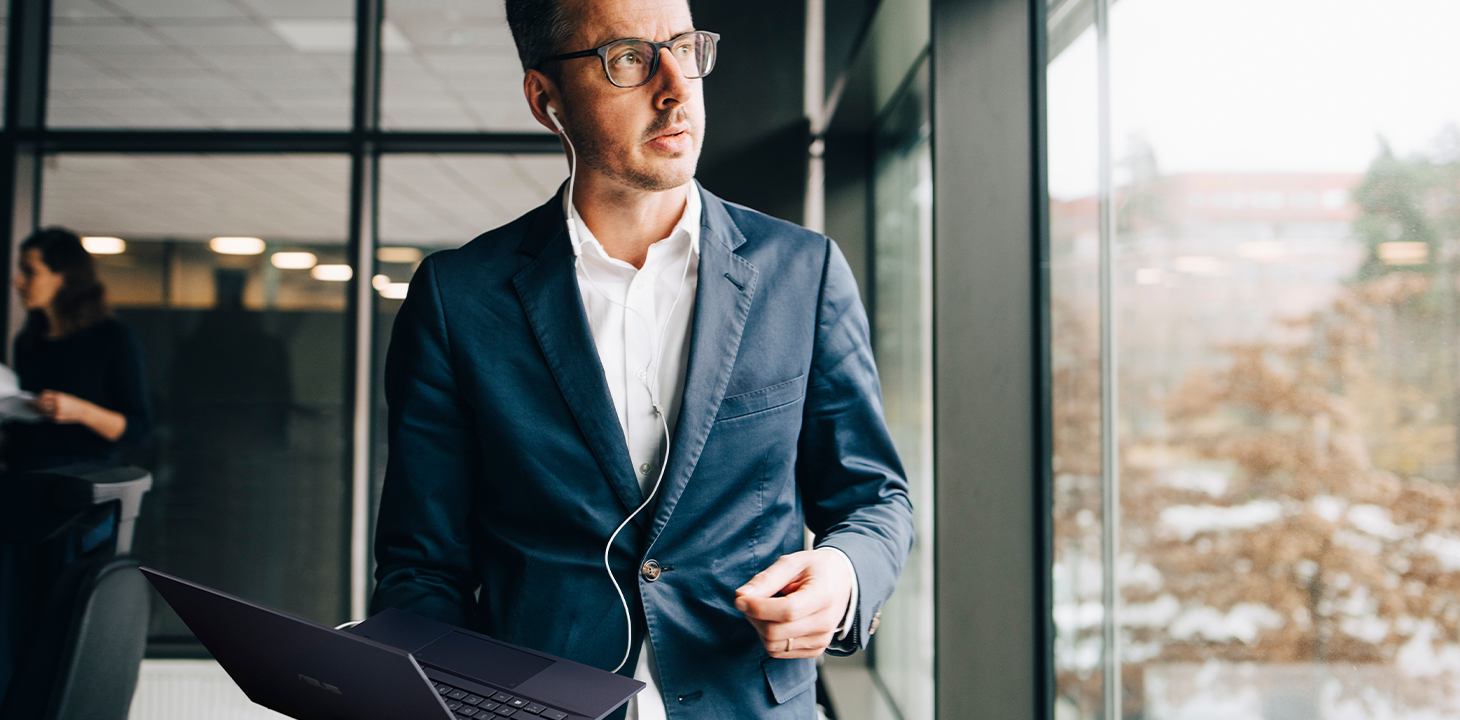 Future-ready technology for CIOs
Build resilience and support digital transformation with emerging technologies that offer speed, flexibility and scale.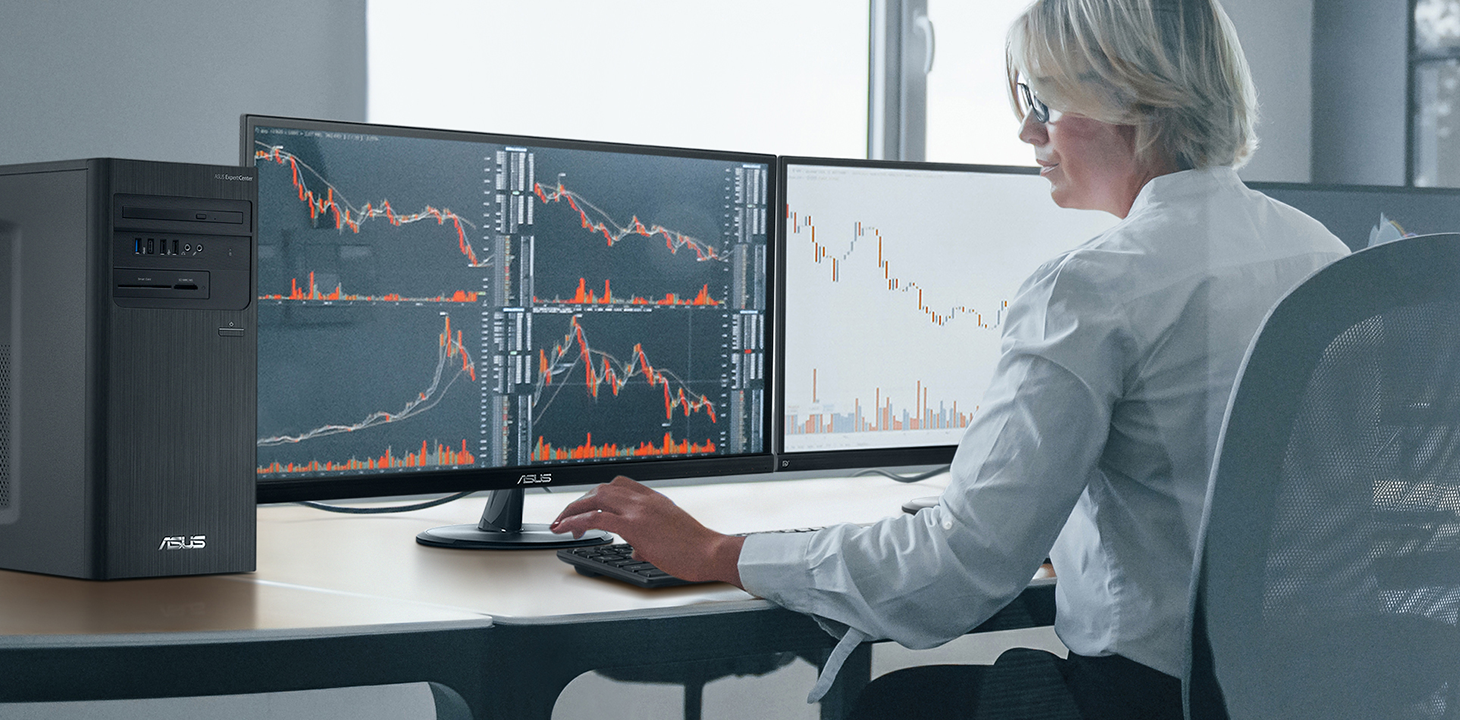 Secure solutions for compliance teams
Protect your business and ensure financial technology meets compliance requirements with the latest security features.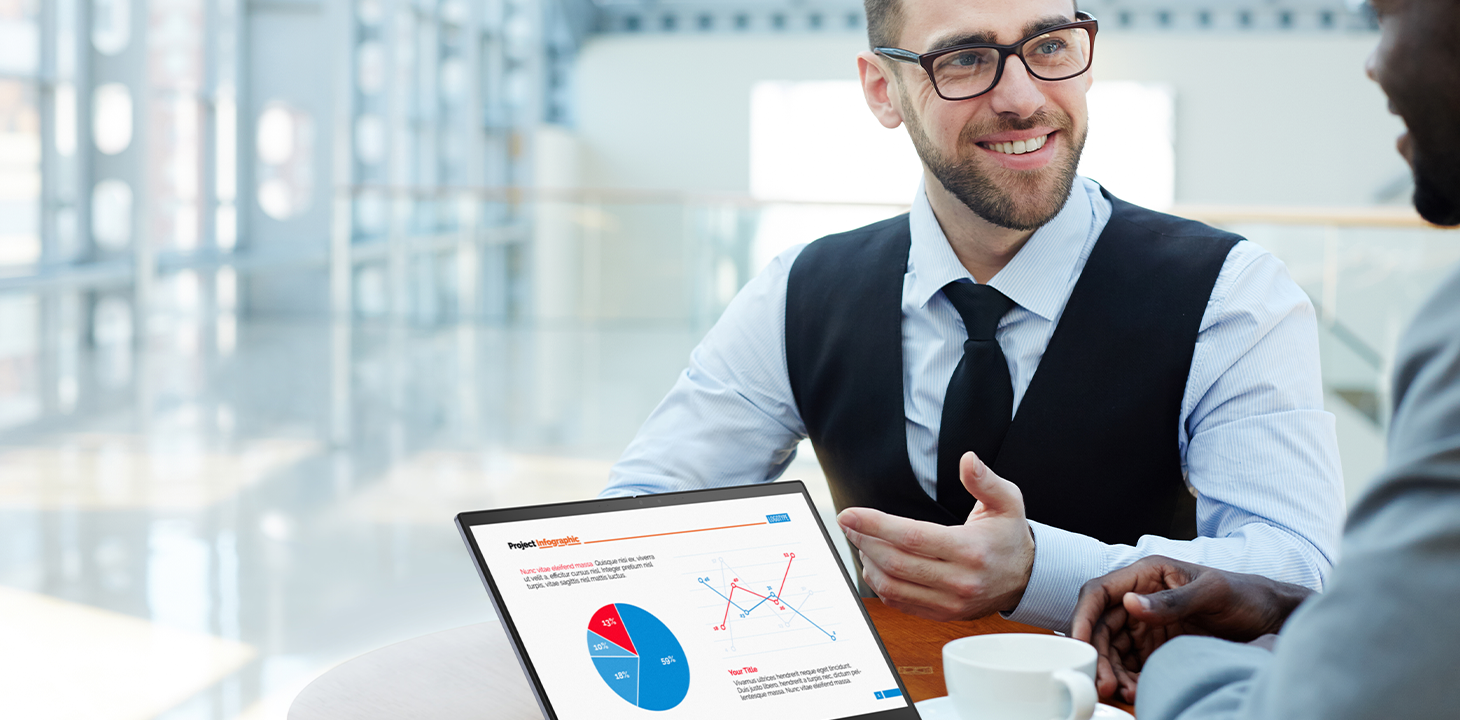 Sleek, convenient devices for salespeople
Discover a more engaging way to provide customer service with powerful, lightweight devices offering impressive battery life.
Combat security threats in the face of flexible working
Your people and data both need protecting so you can fulfill their potential in finance. Discover how choosing ASUS as your technology partner protects your business in the new world of work.
69%
Financial firms expect workers to telecommute at least once a week1.
1318%
Increase in cyber security attacks dramatically across the banking industry in 20212.
73%
Finance companies are looking to invest in new technology to improve customer acquisition3.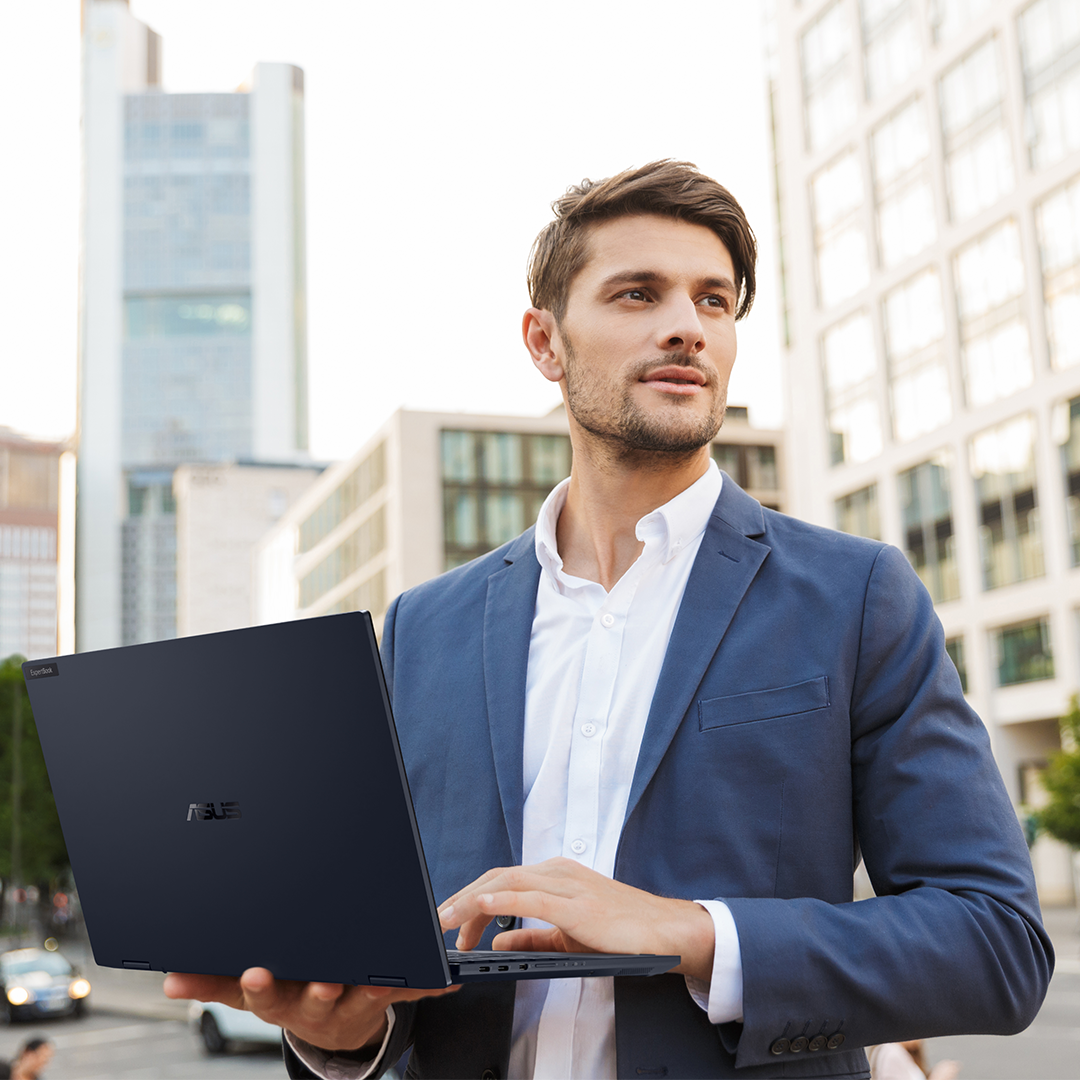 Support employee mobility
With remote and hybrid working now the norm in the financial services industry and face-to-face client meetings making a comeback, outdated technology causes frustration and impacts productivity. ASUS supports new ways of working with built-in features that offer a better employee experience both in and out of the office. Plus, simplify your financial systems and increase productivity with cloud compatibility.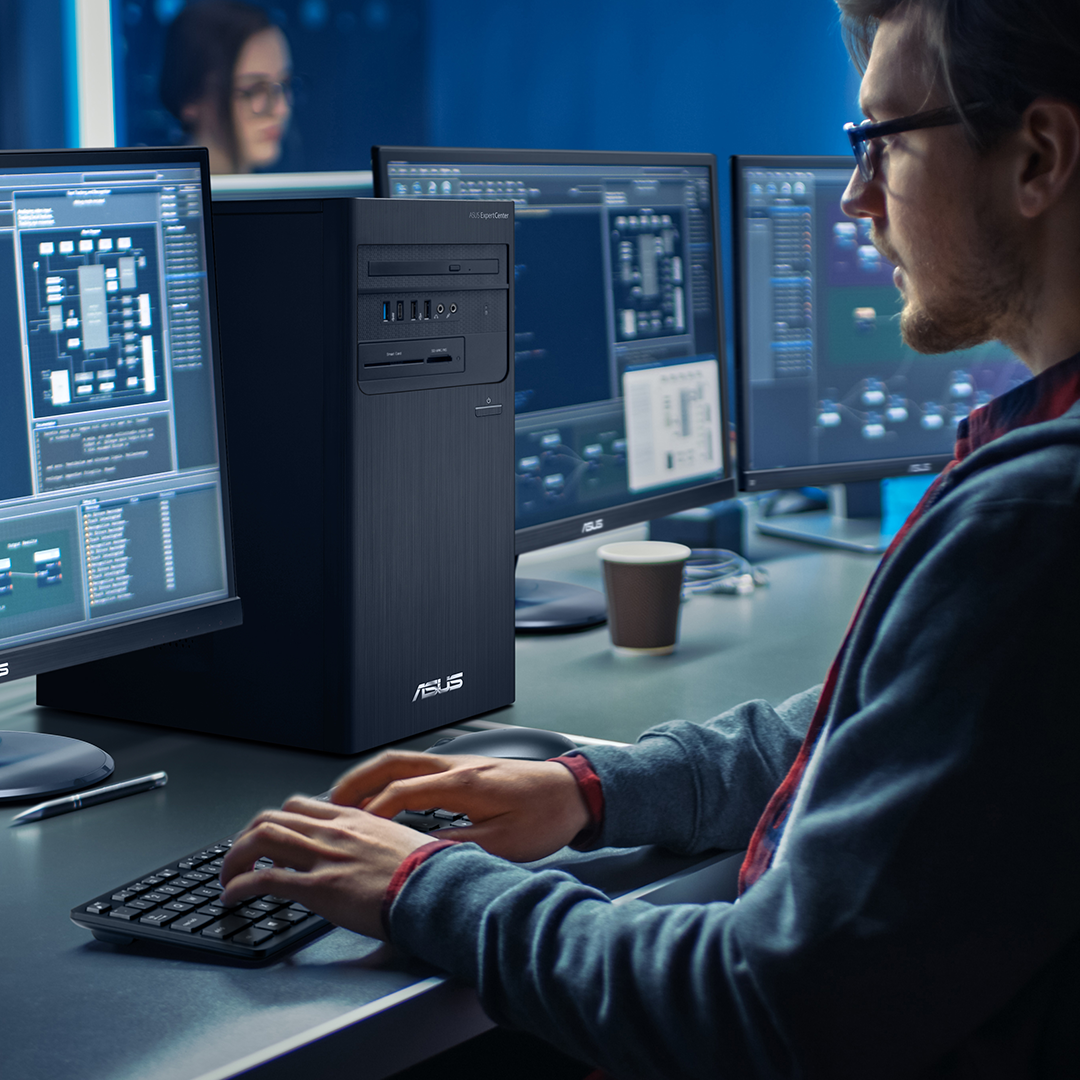 Protect your organisation
Thanks to the rise of open banking and increasing number of cybersecurity risks, financial services companies that don't sufficiently protect data are under unwanted scrutiny.
ASUS helps you reduce risk, improve compliance, and offer peace of mind for your customers and teams with robust hardware and software security solutions that keep financial data safe, even when working remotely.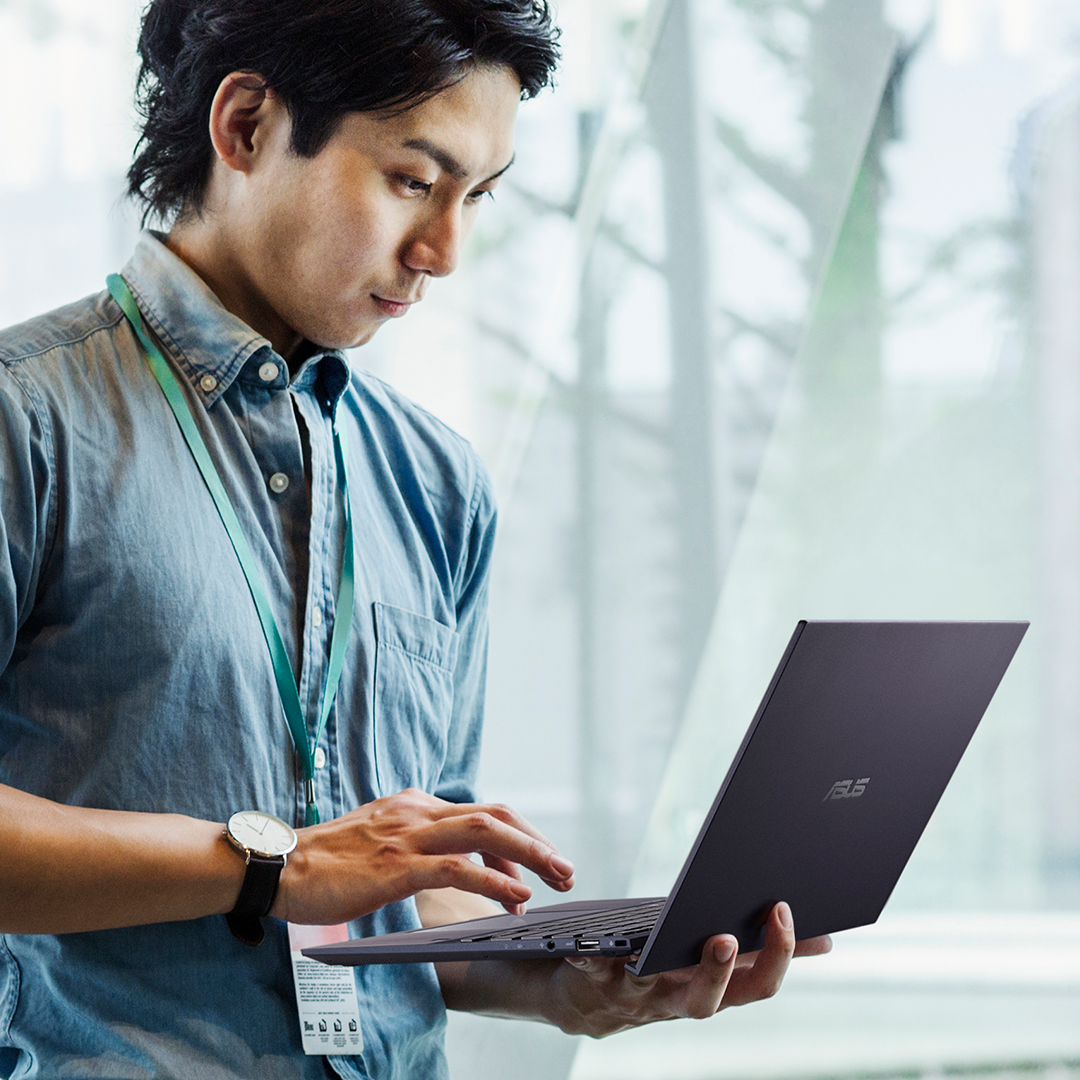 Stay ahead of the competition
Because you never know what's coming next, enduring financial institutions must present a sleeker, more modern way of showcasing their products and services.
Future-proof your business with high-performance ASUS business laptops and devices that empower a digital-first approach and create better customer experiences. Plus, choosing ASUS as your expert partner helps you discover how technology can contribute to your growth strategy.
Discover our products
With ASUS' wide range of digital tools and smart features, there's something for every business.
Reliable connectivity
Enhanced security
User-friendly devices
Configurable set-ups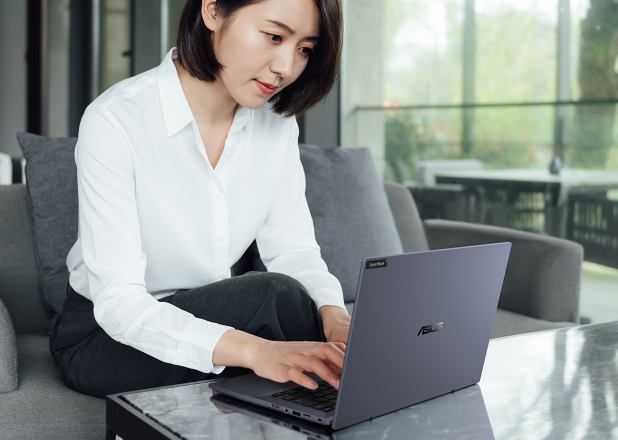 Get online, wherever you are
Make working on the go easy with lightweight, durable laptops, featuring long battery-life, low latency, and WiFi 6E or 5G connectivity that keeps you online, wherever you are. Military-grade durability means devices can withstand knocks, drops and spills. Plus, compact, versatile portable monitors make enable you to present to clients easily.
1. PwC, Financial services firms look to a future that balances remote and in-office work, 2020. https://www.pwc.com/us/en/industries/financial-services/library/balancing-remote-and-in-office-work.html 2. Banking industry sees 1318% increase in ransomware attacks in 2021. https://www.securitymagazine.com/articles/96128-banking-industry-sees-1318-increase-in-ransomware-attacks-in-2021 3. Open Banking Expo, Banks prioritising investment in APIs, data analytics, 2021. https://www.openbankingexpo.com/news/banks-prioritising-investment-in-apis-data-analytics/#:~:text=The%20research%20revealed%20that%2073,increase%20sales%20to%20existing%20customers