[Phone/Pad] What to do if my phone won't connect to a Wi-Fi network?
Applicable situations: The wifi button is not turning on or the button is highlighted.
1. Check whether your AP router is ON and whether your phone is within the signal range
Your phone will not receive the signal if it's too far from your AP router. Please make sure your phone is within the signal range.
2. Check Wi-Fi network connection
You may also check whether other devices(NB,Pad, another Phone) can successfully connect to the same Wi-Fi network and to make sure the network is working properly.
Tap "Settings"

> "Network & internet" > enable "Wi-Fi" and tap it to access the Wi-Fi options, make sure Wi-Fi function is on. Then, tap the name of your Wi-Fi network and make sure you device is connected to the network.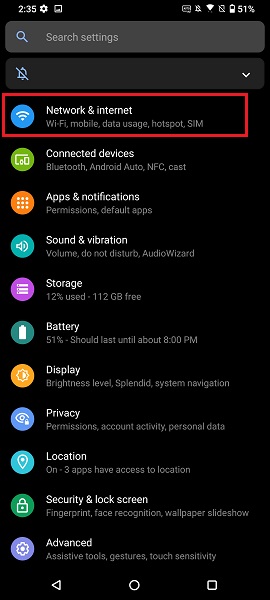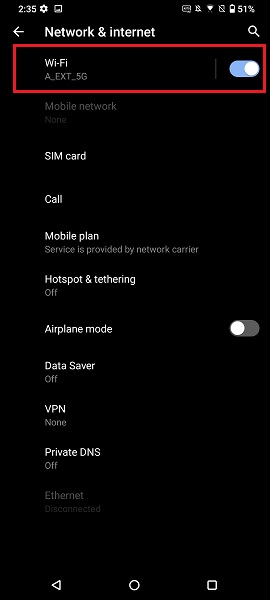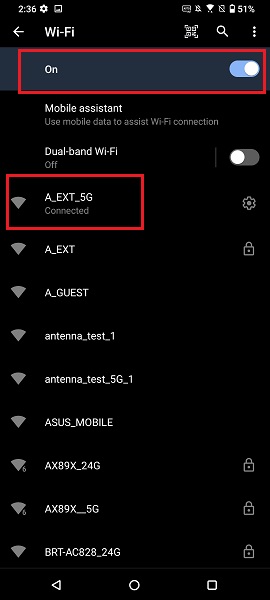 3. Check Wi-Fi signal strength
You may not be able to connect to a Wi-Fi signal if the network has a weak signal strength.
Please check the Wi-Fi signal strength on the Status bar. The device needs to be near the Wi-Fi router and the signal strength should be shown as

.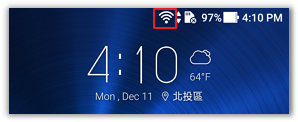 4. Disable and then enable the Wi-Fi on your device
Turn off and then turn on Wi-Fi function in "Settings"
> "Network & internet" > "Wi-Fi".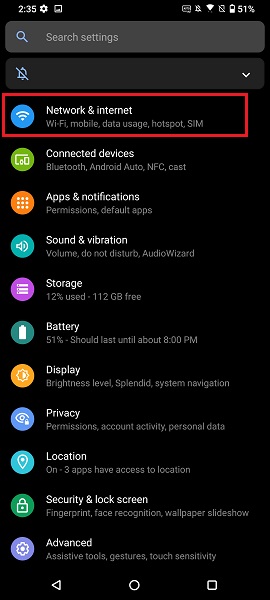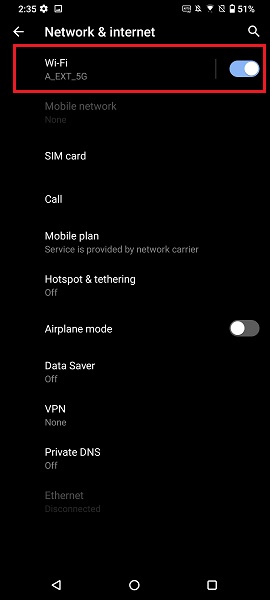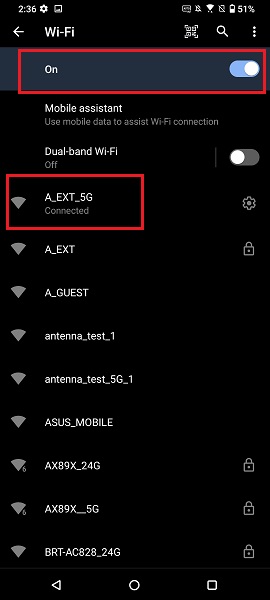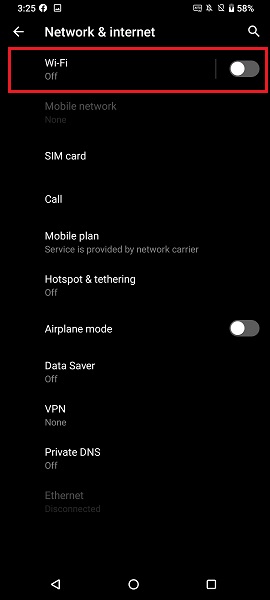 5. Forget network and re-connect to network
Tap and hold the network that you would like to disconnect for about 2 seconds, then tap "Forget Network"to disconnect from the network.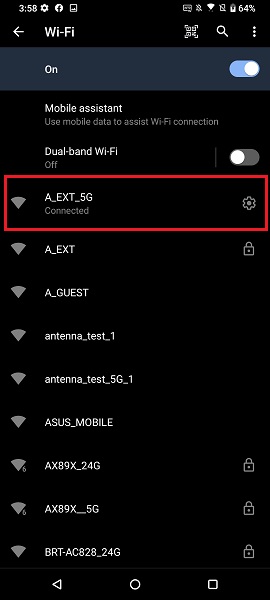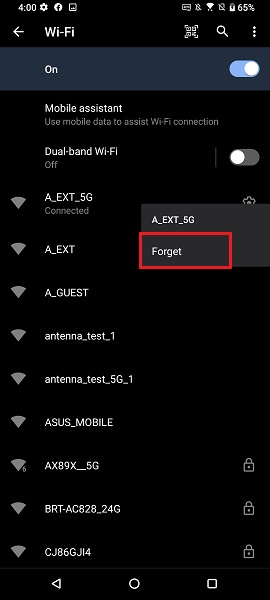 6. Restart your device
Try restarting your phone, router, cables or modem. You can unplug, then plug it back in when you restart your router or modem.
7. Update the firmware to the latest version
Tap Check Update in "Settings"

-> "System" -> "System update".
If your phone can't connect via Wi-Fi or has no data connection, please check on the official website that your firmware is up to date by referring to How to update firmware on my phone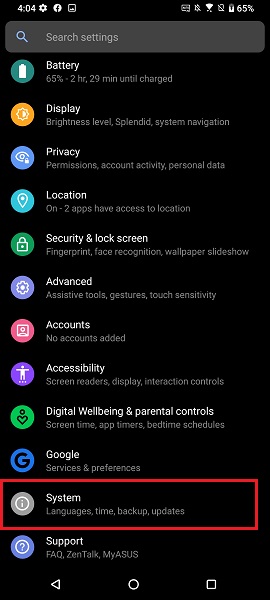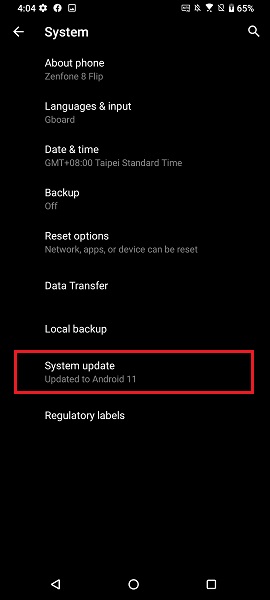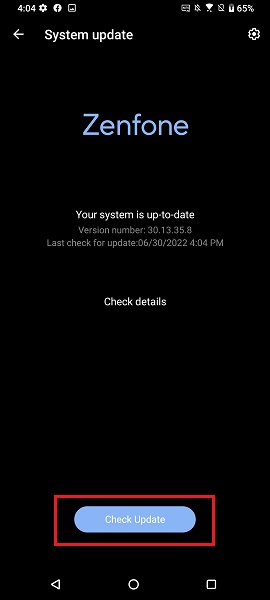 8. Access other networks
Try other available networks or contact your network provider for help.
9. Reset your device
Note: Once the FACTORY RESET is performed, all data, apps, settings and personal information will be deleted after initialization.
Please refer to How to do the factory reset on your phone?
If the steps above cannot resolve the issue, please contact ASUS Customer Support Service for further assistance.
If you still experience any issues after trying the steps above, please contact ASUS Customer Support for more help.