[Gaming NB/DT] Armoury Crate - Installation SOP
Support ROG series and TUF series of gaming laptop and desktop, please refer to Supported Model List for more details.
Armoury Crate Installation
Step 1 : Select your product and model from ASUS Official Support Site and click into Driver& Utility to download. For more details, please refer to the Link.
Select Model Name -> OS ->Software and Utility : Armoury Crate& AURA Creator Installer

Step 2 : Unzip ArmouryCrateInstaller.ZIP downloaded file, and click ArmouryCrateInstaller.EXE to execute installation.

Step 3 : Select [Install Armoury Crate], and click Start.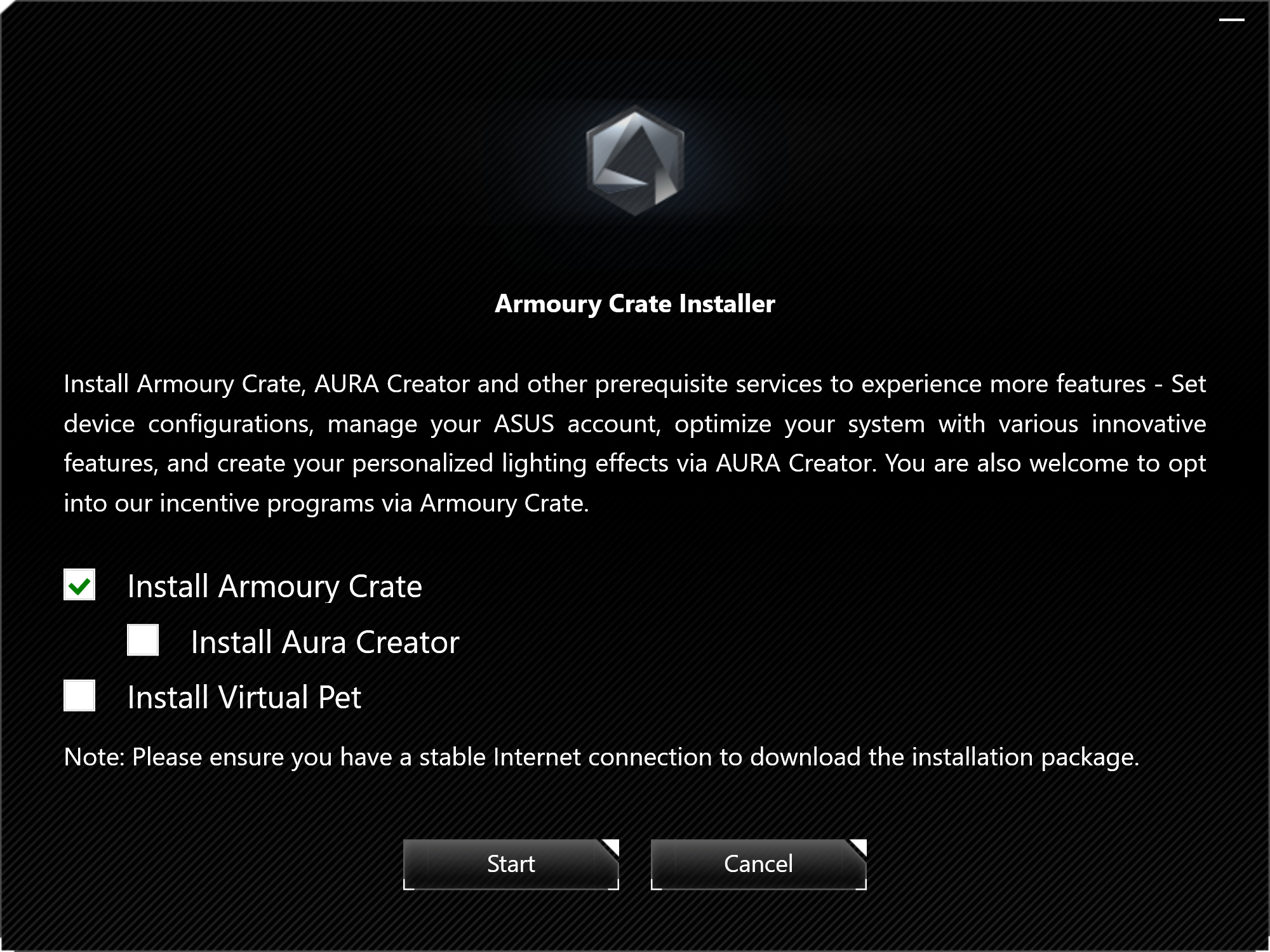 Step 4 : After that, the utility will install automatically.Once installation completely, restart your computer.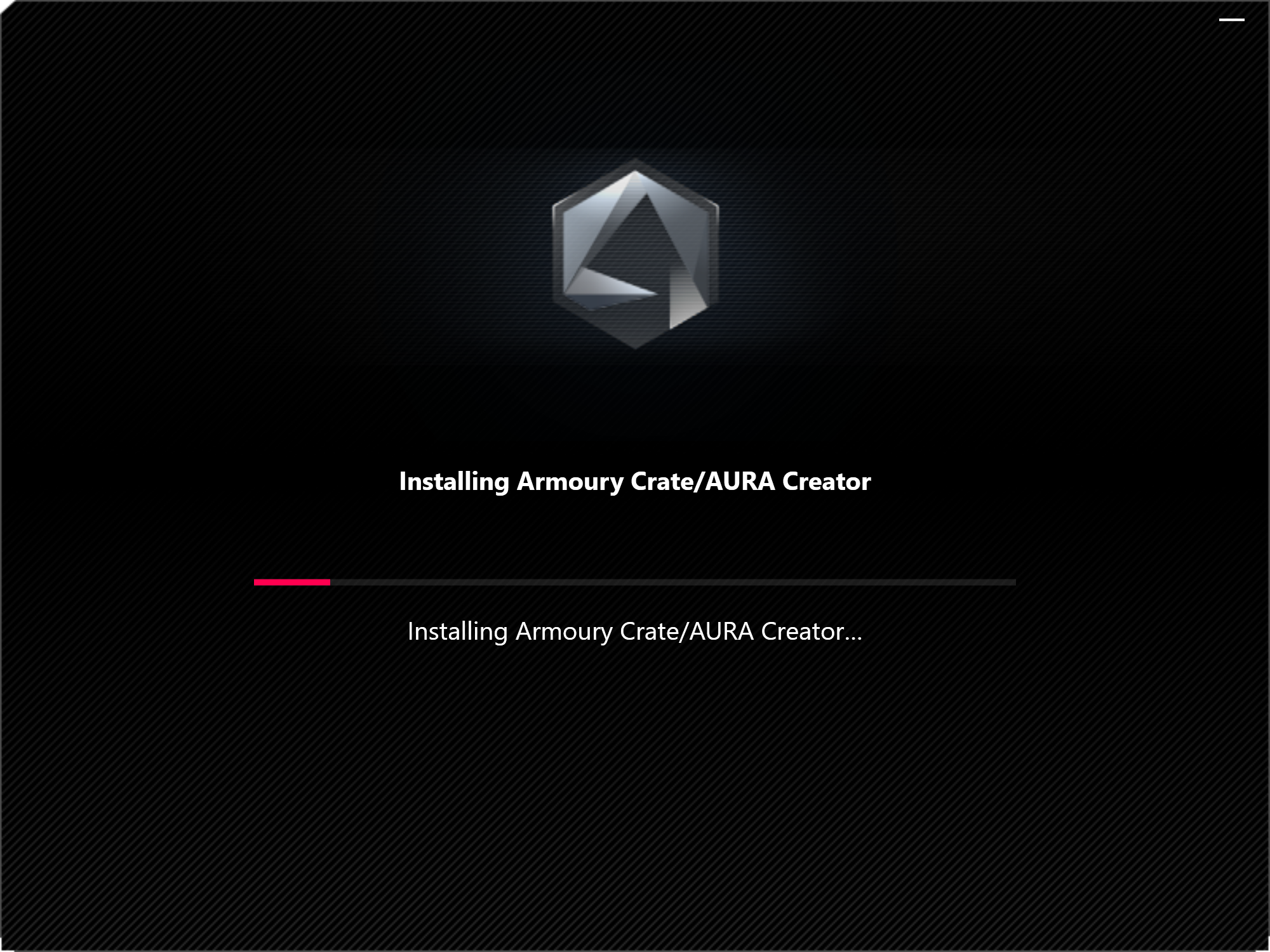 Step 5: Please update Windows Opreation System for relative drivers, and also install MyASUS UWP and ASUS System Control Interface V2/3 to ensure all functions are working properly.
Armoury Crate Uninstallation
Please download [Armoury Crate Uninstall Tool] at Product Support website and follow the instruction to uninstall Armoury Crate, or refer to Armoury Crate FAQ.
*Please refer to Armoury Crate Official Website for more information.