[LCD Monitor]How to overclock to 540Hz?
[UPDATE]
The latest Windows 11 build is available on Microsoft official page now. Please go to HERE for updated information and to unlock 540Hz on your PG248QP monitor. (For Windows 10 users, you will need to upgrade to the latest Win 11 version to unlock 540Hz as well)
Q: My PG248QP is limited to 500Hz, why can't it go up to 540Hz?
A:
Please be noted that the current Windows OS does not support 500Hz above, you will need to install the upcoming Win 11 patches from Microsoft. The next OS upgrade is expected to be released in Q4, 2023.
For future upgrade to unlock 540Hz, you will need to check several items listed as below
1. GPU: It requires Turing-based GeForce gaming GPUs.
2. OS: Please check your OS version and see if it is compatible with 540Hz
3. Monitor:
1. please check OSD->Gaming->Overclocking is turned on.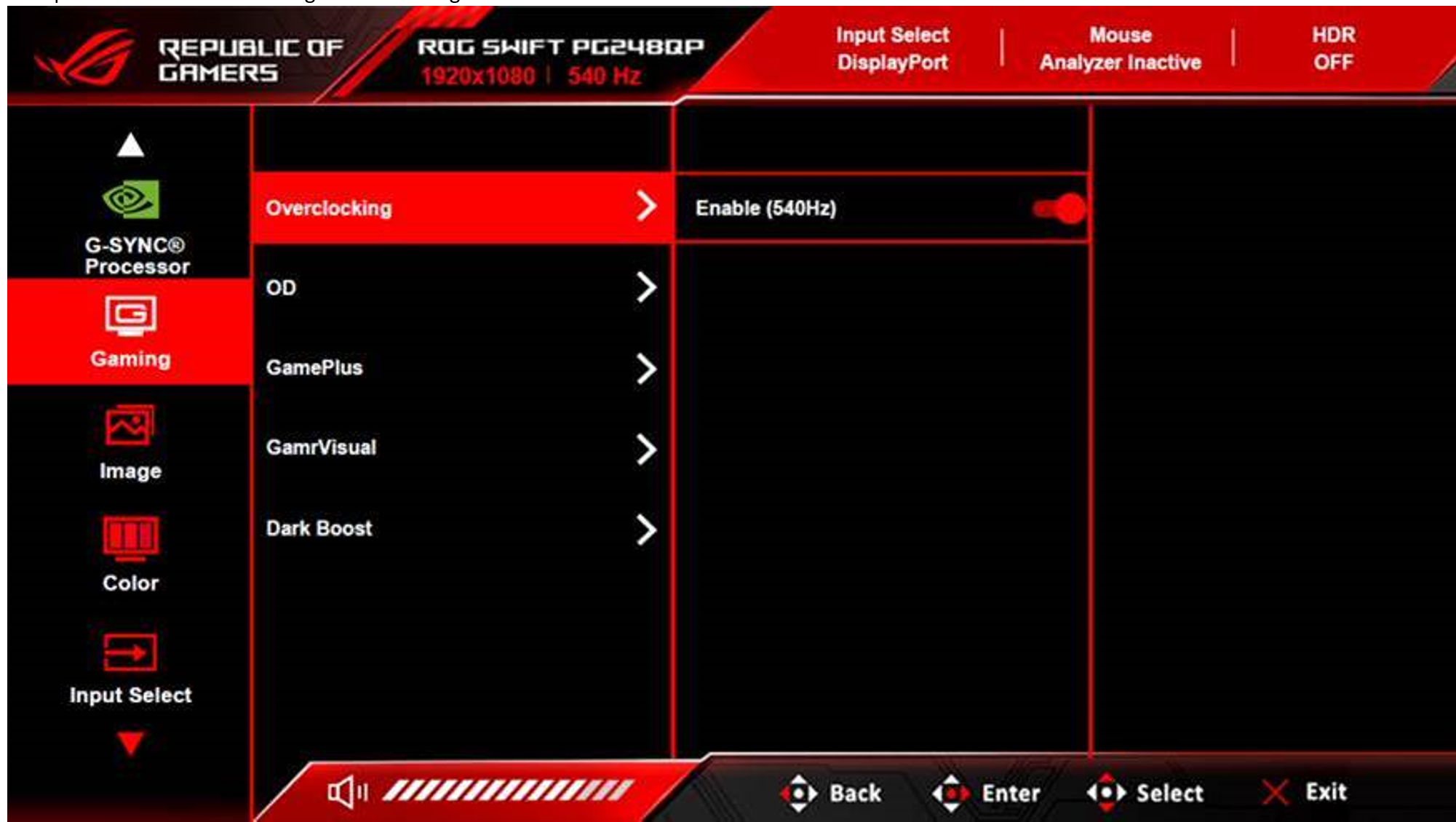 2. Please check OSD->System Setup->DSC is turned on.