Superior Image Quality Meets Frameless Elegant Design
Inspired by millennia of artistic legacy, the new VX279H-W sports an elegant and precision-crafted sundial design. The VX279H-W features an edge-to-edge frameless panel with 178° ultra-wide viewing angle AH-IPS A+ panel for incredible visuals. It's ultra-slim and ergonomic design can be tilted to provide you comfortable viewing experiences, while HDMI/MHL ports offers extensive connectivity options.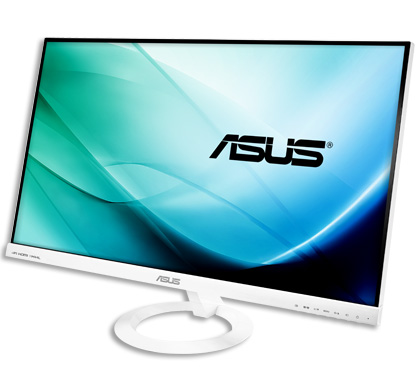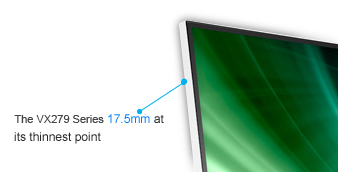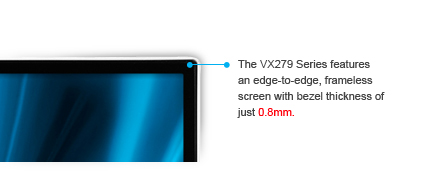 Extensive Connectivity and Built-in Stereo Speaker for Multimedia Enjoyment
VX279H-W comes with rich connectivity including, HDMI/MHL and D-sub so that users could easily share MHL mobile devices* content on a much bigger screen as well as charging MHL devices simultaneously. Also connect VX279H-W with Full HD Blu-ray Disc players and myriad HD playback devices like DVD players and set-top boxes for limitless entertainment and multimedia enjoyment with the built-in stereo speakers.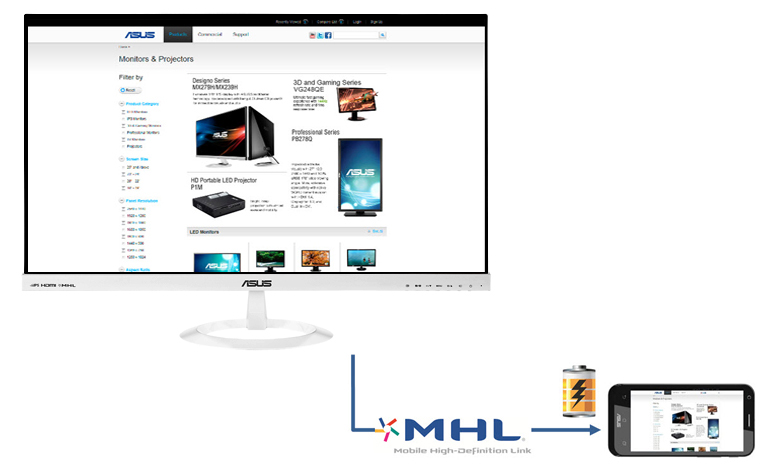 * For the MHL enabled product list, please refer to http://www.mhlconsortium.org/
Vivid, lifelike visuals
The latest IPS technology with 178。Wide-view angles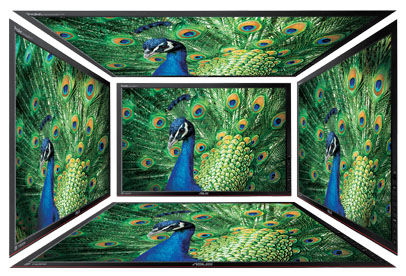 VX279H-W features a 16:9 aspect ratio LED-backlit AH-IPS A+ panel with a 178° wide-view angle that minimizes color shift on both horizontal and vertical planes to ensure quality visuals from almost any direction. AH-IPS is the latest in IPS technology – delivering improved color accuracy plus increased energy efficiency.

Protect your eyes with ASUS Eye Care technology
Flicker-free Technology
It's time to say goodbye to those tired, strained eyes. VX279H-W features ASUS Flicker-Free technology to reduce flicker for a comfortable viewing experience. This technology helps minimize instances of eyestrain and other damaging ailments, especially when you spend long, countless hours in front of a display watching favorite videos.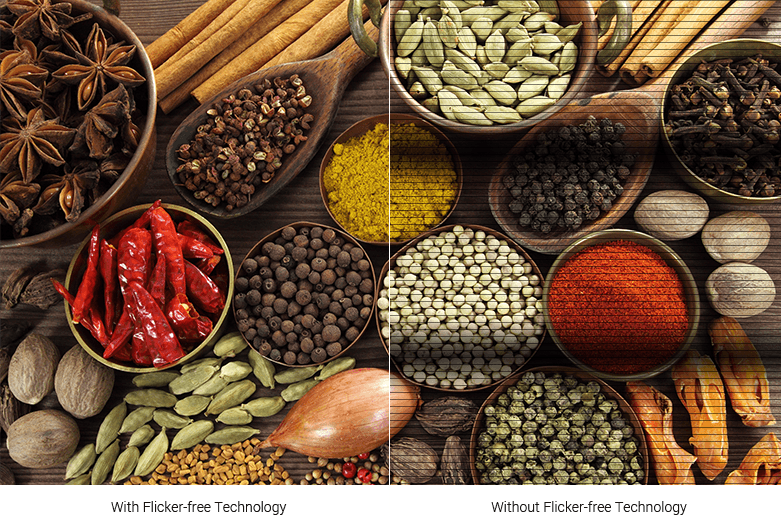 80,000,000:1 ASUS Smart Contrast Ratio
With ASUS Smart Contrast Ratio (ASCR) of 80,000,000:1 and 250cd/m² brightness, VX279H-W augments display contrast and sharpness by adjusting backlighting luminance to achieve the deepest blacks and brightest whites for truly lifelike visuals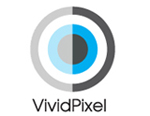 ASUS-exclusive VividPixel Technology
The VividPixel Technology enhances outline, sharpness, and color saturation of images and videos to deliver high-quality visual experience.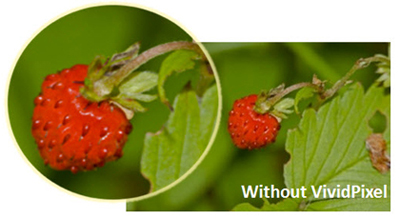 Monitor without VividPixel
Image quality mainly depends on panel itself
Blur happens if original quality of an image is bad
Usually people don't notice this detail because no comparison was made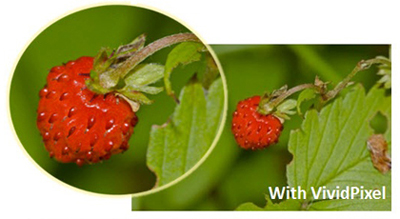 VX series - IPS panel incorporated with VividPixel
IPS panel known for its excellent image quality
VividPixel default at 25 automatically fine-tunes image quality
See more differences by choosing among 5 options in VividPixel setting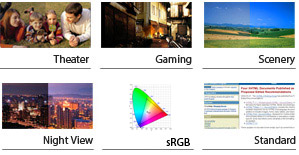 Splendid™ Video Intelligence Technology
The exclusive Splendid Video Intelligence Technology optimizes video performance and image fidelity by enhancing color, brightness, contrast, and sharpness. 6 preset video modes (Scenery, Theater, Game, Night View, sRGB and Standard) can be selected via a hotkey.
QuickFit Virtual Scale for true what you see is what you get
ASUS includes its exclusive QuickFit Virtual Scale feature with the VX279H-W , allowing you to preview photos and documents on-screen in their actual size prior to printing. It can be activated via a monitor hotkey, and serves as a highly useful guide to accurately view and edit photos in their native size.
Supporting Formats :
Document: A4, Letter
Photo: 8"x10", 5"x7", 4"x6", 3"x5", 2"x2"
Grid: Alignment

Compare (0)