ExpertBook B1 (B1502, 13th Gen Intel)
ExpertBook B1 (B1502, 13th Gen Intel)
ExpertBook B1 (B1502, 13th Gen Intel)
Primed to perform. Configured for your business.
Windows 11 Pro-ASUS recommends Windows 11 Pro for business
Up to 13th gen Intel® Core™ i7 processor
Up to Intel® Iris Xᵉ graphics
15.6" compact screen
Enterprise-grade security features
MIL-STD 810H US military standard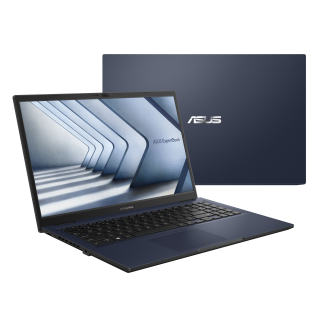 Primed to perform.
Configured for your business
Packed with business-friendly features and power, ASUS ExpertBook B1 is the ideal choice for ambitious firms and inspirational educational institutions. With a compact design, a bright, clear 15.6-inch display for vibrant visuals, plus impressive performance, enterprise-level security, military-grade durability, and extensive connectivity, ExpertBook B1 is the perfect portable partner to empower your business.
Compact design
Designed with a 15.6-inch NanoEdge display and 178° wide view, ExpertBook B1 is primed to empower productivity, in or out of the office.
Powerful performance
ExpertBook B1 is powered by an up to 13th Gen Intel® Core™ i7 processor. It also features up to 48 GB RAM and an up to 2 TB PCI Express® (PCIe®) SSD — so it's ready for your everyday business tasks.
Enterprise-grade security
Seriously durable
ExpertBook B1 meets the industry-leading MIL-STD 810H US military standard
3
— in addition to undergoing extensive and stringent in-house testing, offering the assurance of exceptional protection wherever you go.
Go-anywhere mobility
With a 15.6-inch, NanoEdge display, and 178° wide viewing angle, ExpertBook B1 enables superb viewing experiences for every scenario. The NanoEdge display keeps ExpertBook B1 compact so you can simply slip ExpertBook B1 into your backpack, and you'll be ready for a full day of performance anywhere.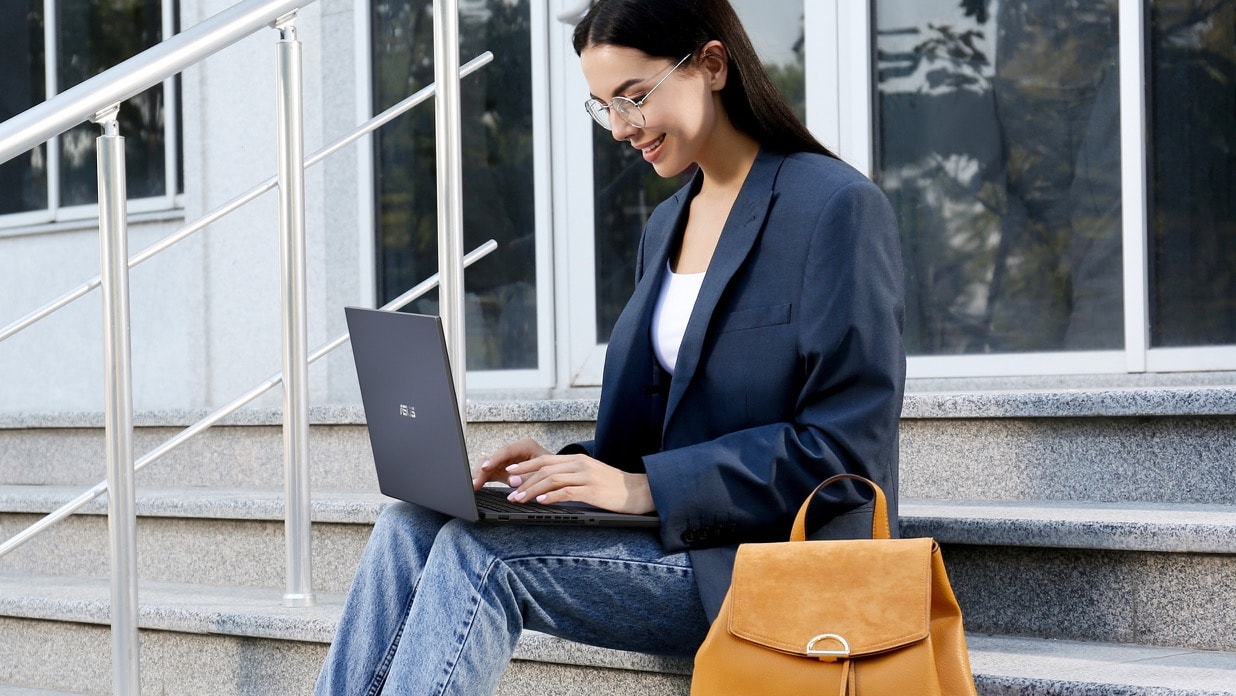 Great all-around performance
Enjoy heavy-duty performance on ExpertBook B1, with an advanced 13th Gen Intel® Core™ processor, delivering the powerful performance you need to get the job done. Coupled with up to 48 GB memory and capacious storage, Expertbook B1 is the business laptop that equips you for even the most intensive work and ensures quick access to the content you need. It's also primed for non-stop connectivity, with congestion-busting WiFi 6E for speedy stable connection.
Up to
13th Gen
Intel® i7 Core™ processor
Up to
2 TB
M.2 NVMe PCIe® Gen 4 SSD
Enterprise-grade security
With extensive and robust security features, ExpertBook B1 is the ultimate personal guard for your confidential files.
Webcam privacy shield
A physical cover obscures ExpertBook B1's webcam for an assurance of instant privacy when it's not in use.
I/O ports
ExpertBook B1 is loaded with I/O ports for productivity enhancement. These include USB Type-A, USB Type-C, and an HDMI output, plus wired network connectivity with a unique MAC address for easy device management.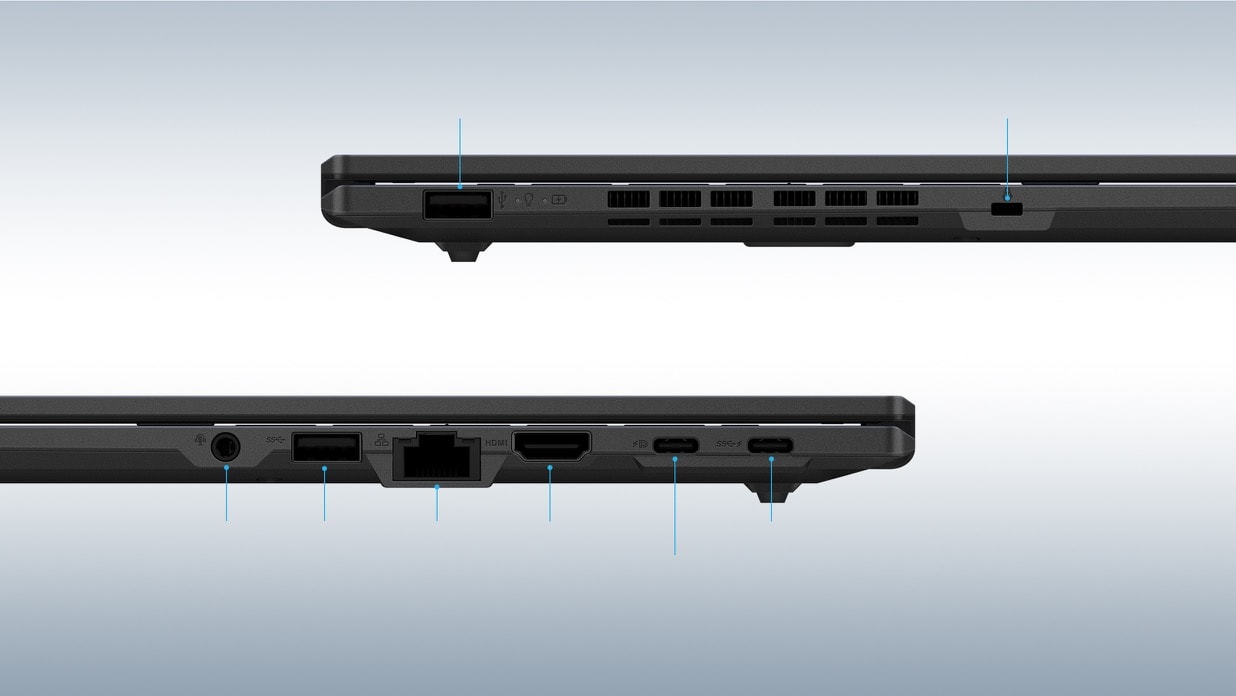 USB 2.0 Type-A
Kensington nano lock
Audio combo jack
USB 3.2 Gen 1 Type-A
RJ45
HDMI
USB 3.2 Gen 2 Type-C
USB 3.2 Gen 1 Type-C
Management is made easier with ASUS ExpertBook laptops, with the ASUS Business Manager management solutions
5
helping to streamline routine tasks. This allows IT staff to remotely control and manage company assets, saving your organization time and money.
The ASUS Service Package
6
offers a wider range of solutions that go beyond the standard warranty to meet the needs of business-critical IT environments. The extended offerings protect your business — not just the hardware — allowing you to customize a service solution that best meets your needs.
ASUS Expert Series merges the
ASUS Design Thinking
ethos with the latest sustainability technology to foster a circular future, achieving multiple internationally recognized environmental certifications. By embracing our goal to achieve net-zero, ASUS Expert series creates minimum waste and maximum efficiency — ensuring the best quality for consumers and an ever-reducing impact on the environment.
ExpertBook B1 refers to the SKUs of ExpertBook B1 (B1502, 13th Gen Intel) with TCO 9.0 certification.
The fingerprint sensor is optional.
ExpertBook B1 has firmware-based TPM 2.0 onboard, with a discrete TPM chip also available as an option.
The testing regime includes the requirements of both military-grade standards and ASUS quality tests, and varies depending on device. MIL-STD-810 testing is conducted on selected ASUS products only. Note that the MIL-STD-810 testing helps to ensure the quality of ASUS products but does not indicate a particular fitness for military use. The test is performed under laboratory conditions. Any damage caused by attempts to replicate these test conditions would be considered accidental, and would not be covered by the standard ASUS warranty. Additional coverage is available with ASUS Premium Care.
IR camera is optional.
ASUS management solutions include ASUS Control Center and ASUS Business Manager platform. ASUS Control Center is optional and its availability varies according to country. Please check with your local ASUS retailer for details.
ASUS Service Package options include: 24x7 support; MyASUS app; Three-year international warranty; Pick up & return service; Onsite service; Next business day onsite response; Accidental damage protection; Defective HDD retention. Service and warranty coverage may vary depending on country and territory. Service may not be available in all markets. We recommend that you check with your local retailers to confirm the options available.
Recommend for you
Compare (0)