ASUS ProArt Display PA27AC HDR Professional Monitor - 27-inch, WQHD, HDR-10, 100% of sRGB, color accuracy ΔE < 2, Thunderbolt™ 3, Hardware Calibration​
27-inch WQHD IPS display with frameless design
100% of sRGB color gamut, pre-calibrated for excellent color accuracy (ΔE < 2)
HDR function makes it possible to create more dynamic and realistic images
Thunderbolt™ 3 supports data transfers at up to 40 Gbps, and USB-C with Power Delivery provides up to 45W of power to external devices
ASUS ProArt™ Calibration Technology offers advanced adjustments including a 14-bit lookup table for color accuracy and 5x5 grid uniformity testing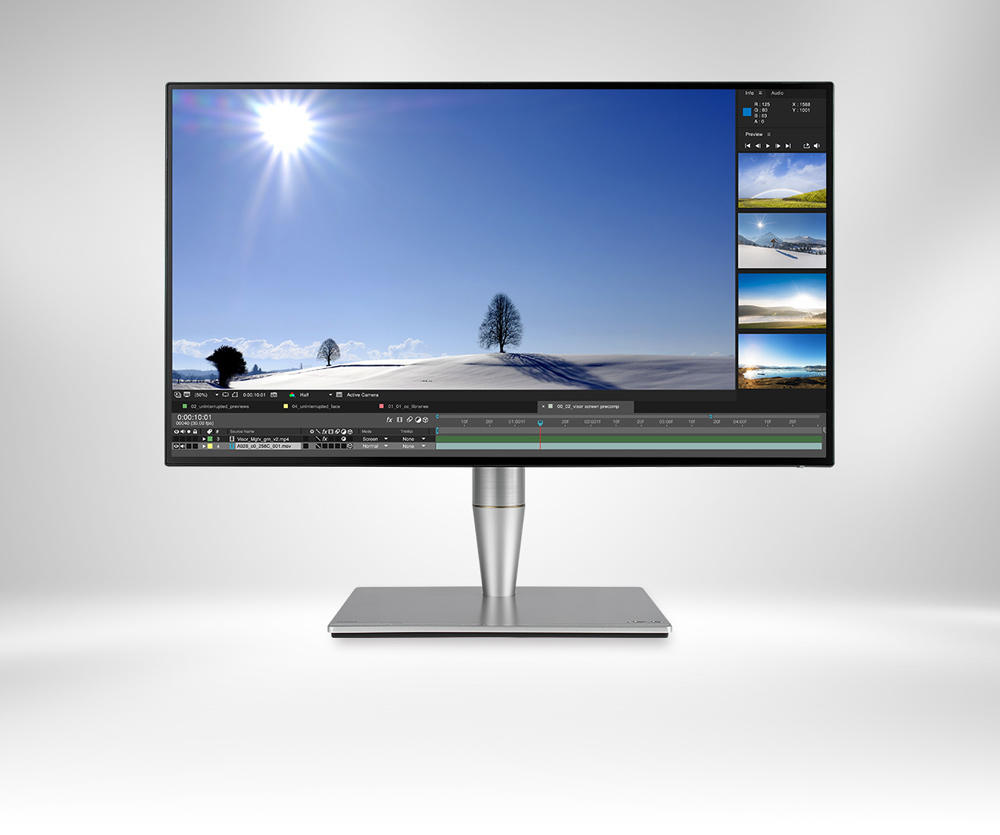 PA27AC HDR Professional Monitor
Extreme clarity, superior contrast
ASUS ProArt™ PA27AC is Worldwide 1st 27-inch HDR400 with Thunderbolt™ 3 professional monitor.* It features WQHD IPS panel with a 4-side frameless design and a wide 100% of sRGB color gamut. Up to 400 nits of brightness and HDR-10 provide lifelike experience. PA27AC features Thunderbolt™ 3 USB-C ports supports data transfers at up to 40 Gbps, DisplayPort and also support 45W power delivery. Advanced ProArt™ calibration technology and factory pre-calibrated to ensures the color accuracy (∆E < 2). With Windows- and Mac OS-certified, PA27AC is ideal for graphic designers, photographers, or anyone looking for high color accuracy.
* Based on currently available 27-inch HDR professional monitors as of Feb, 2018, with Thunderbolt 3.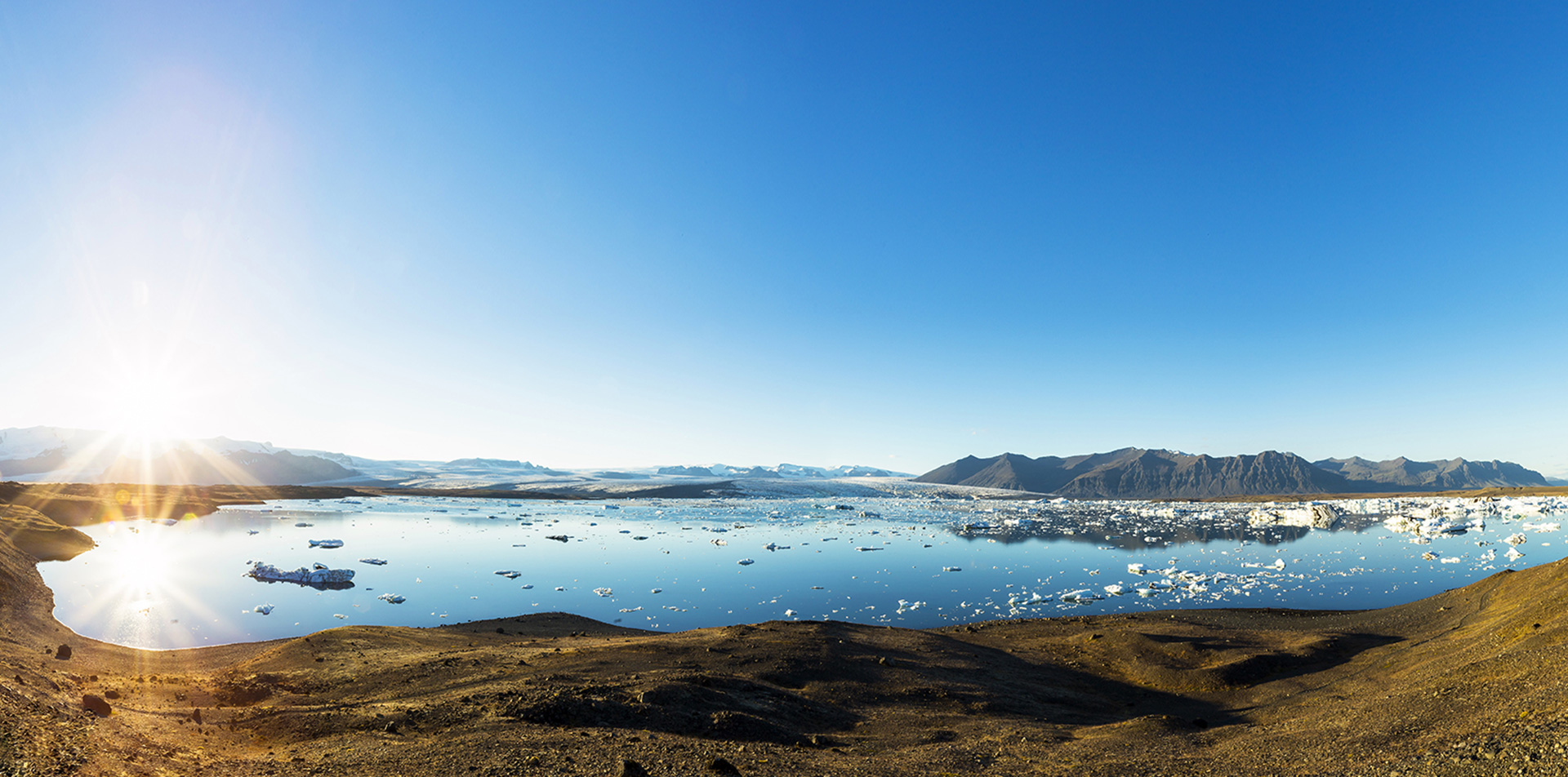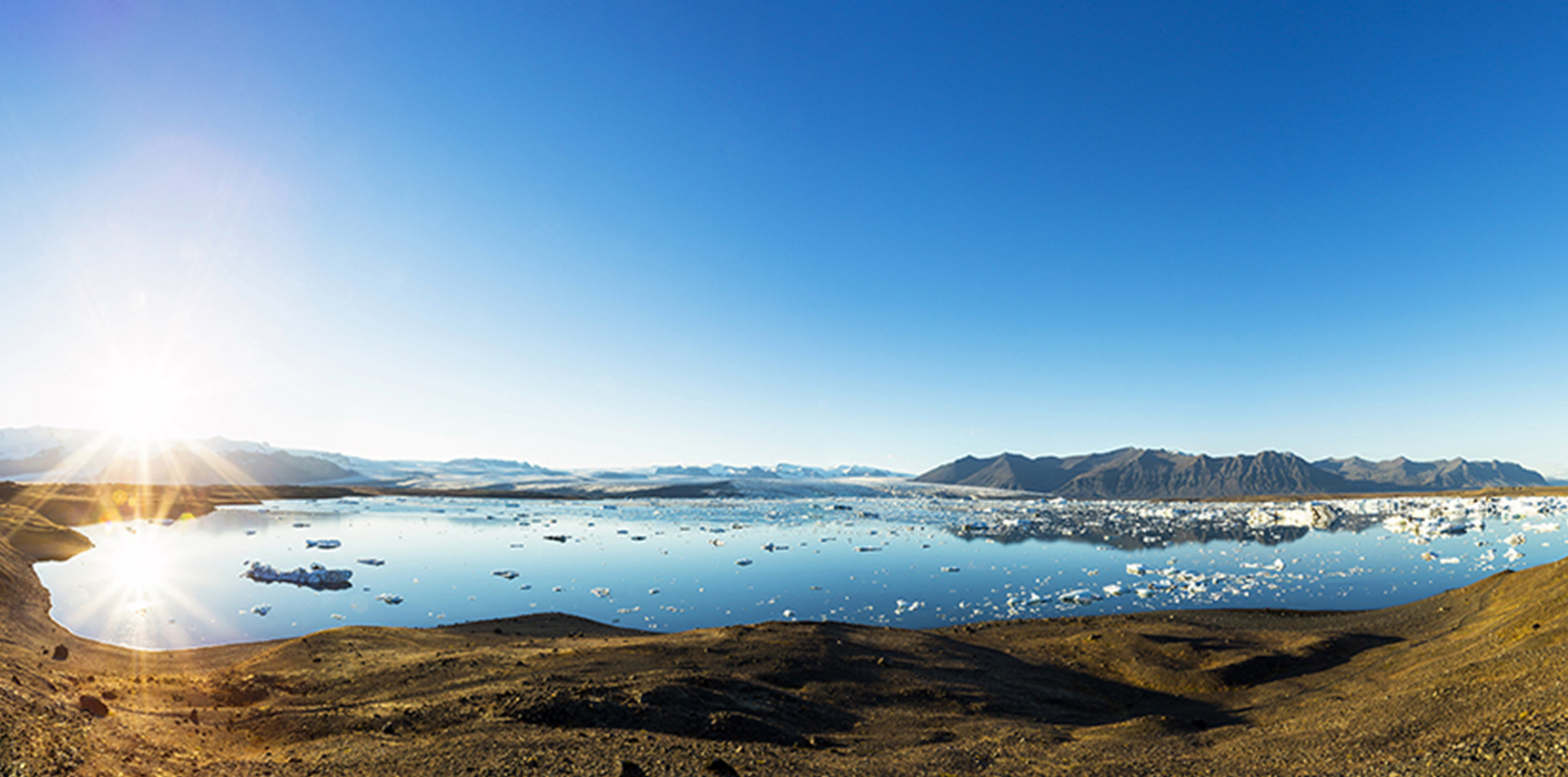 Impeccably detailed visuals
With 77% more pixels than conventional Full HD monitors, ProArt™ PA27AC offers WQHD (2560 x 1440) resolution for the superior picture quality and sharp imagery that photographers desire. And, with so much extra screen space, you can work more easily and comfortably with less scrolling and zooming.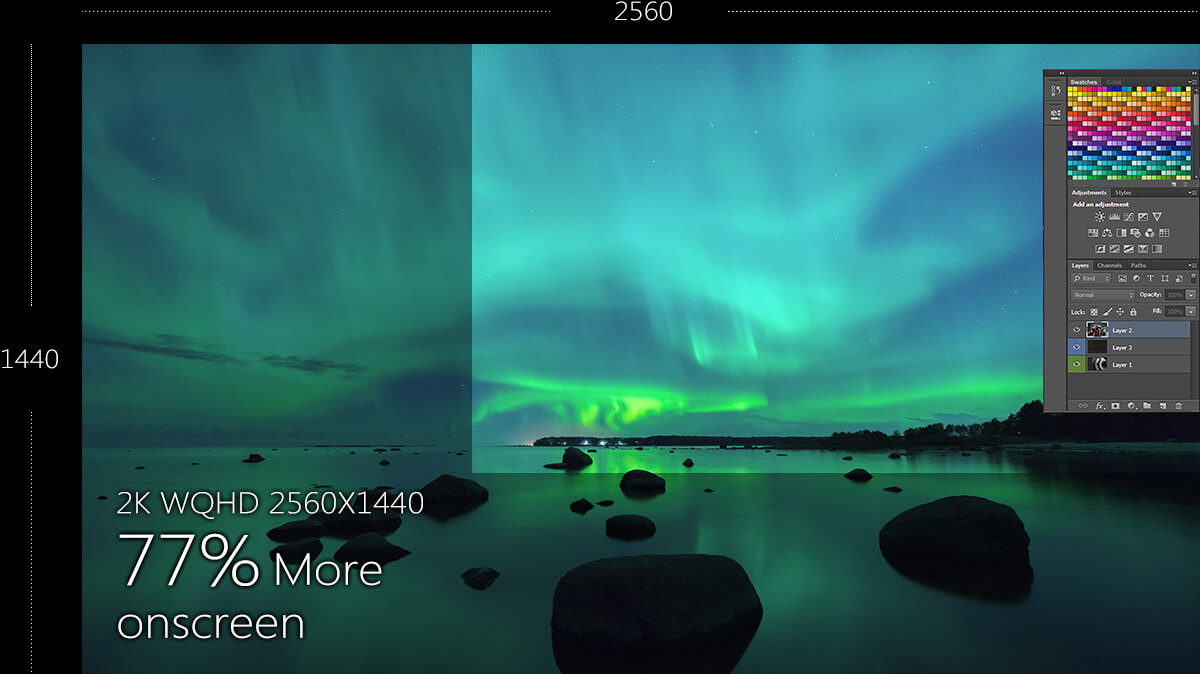 Shows less detail and spacing with less room for work bars on the side
---
PA27AC gives 77% more onscreen space than a similarly sized Full HD display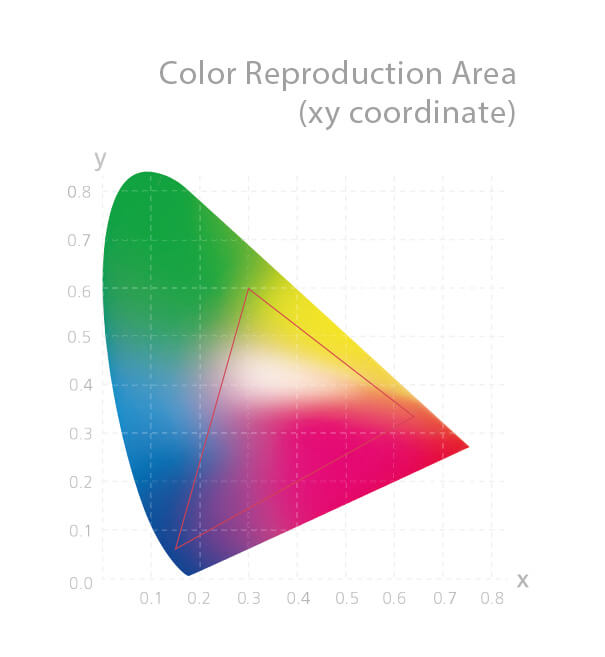 Bring out the true beauty of your pictures
Achieving 100% coverage of the sRGB color gamut, ProArt PA27AC reproduces richer and more vivid colors, ensuring that colors in your photos look more lifelike.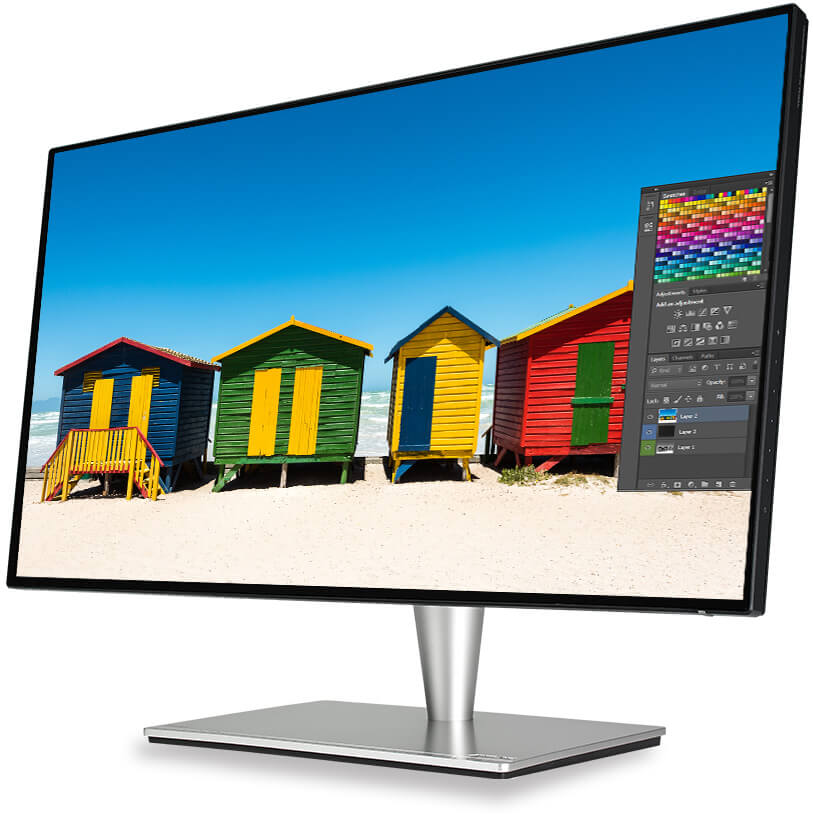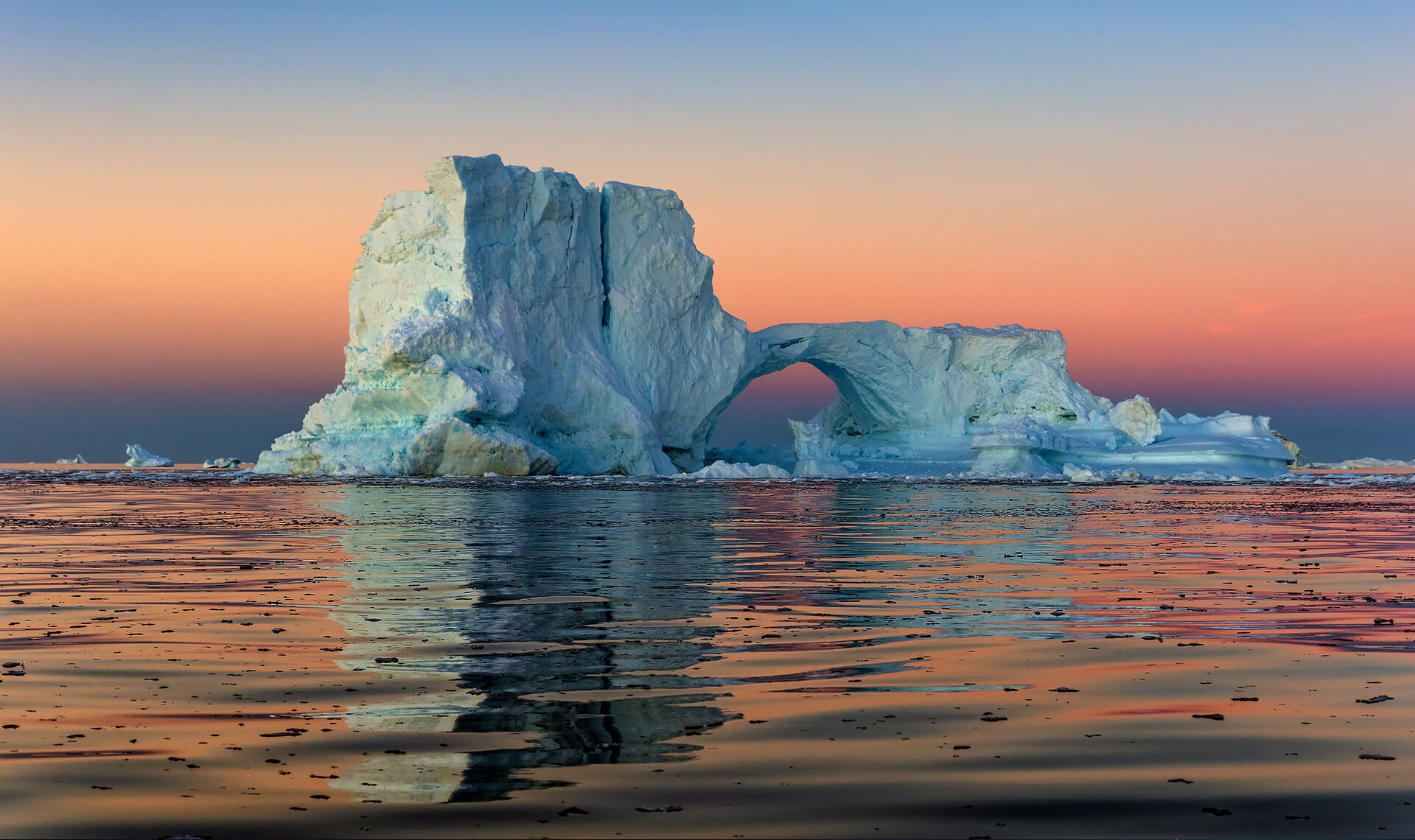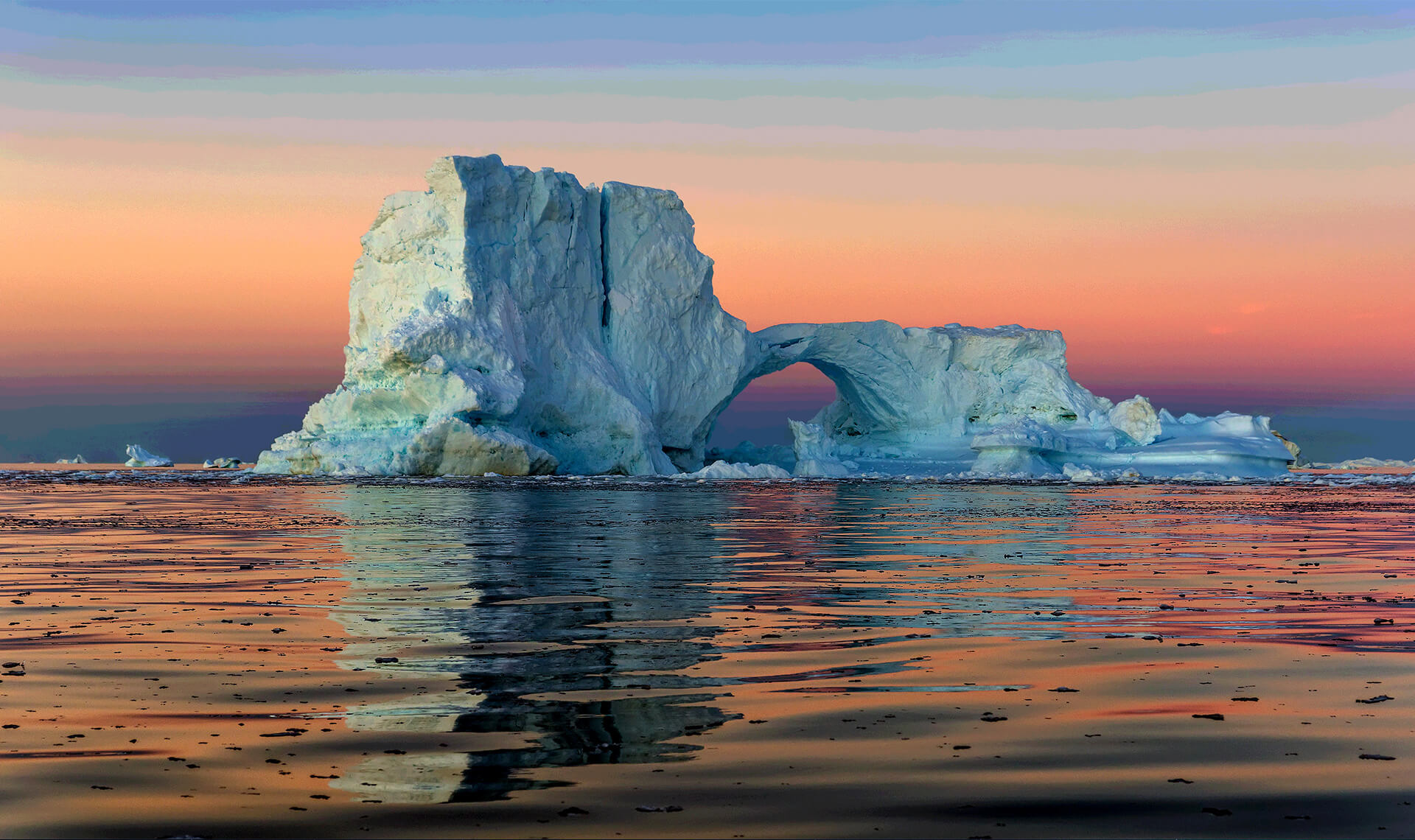 A picture painted with extra colors
Ideal for photographers, graphic designers or anyone looking for high accuracy, PA27AC offers 8-bit color graphics to display over 16.7 million colors. It uses a 14-bit internal lookup table and supports Gamma values of 2.6, 2.4, 2.2, 2.0 and 1.8 to give you natural-looking images, and smoother transitions between hues.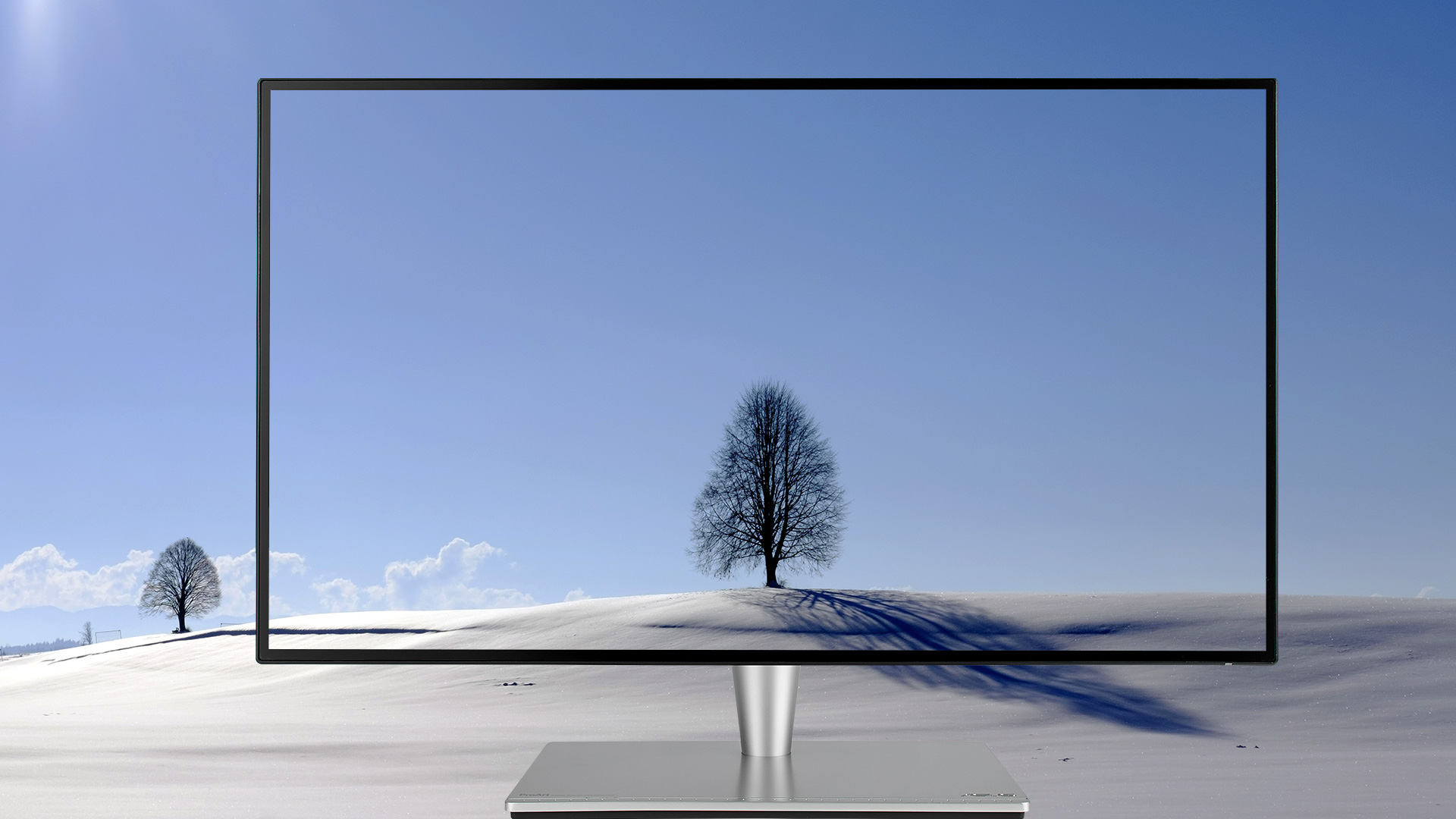 High color fidelity for truly expressive hues
Revel in pure, expressive hues thanks to accurate, true-to-life color reproduction. Each ProArt PA27AC monitor is pre-calibrated to guarantee industry-leading color accuracy (∆E < 2), and features ASUS advanced gray-scale tracking technology that provides a report of calibration levels 63, 127 and 255. This ensures your images are accurately reproduced onscreen, allowing you to see exactly how your work is going to look when it's finished. PA27AC also comes with 95% uniformity compensation to guard against brightness and chroma (color) fluctuations on different parts of the screen.
ASUS ProArt Calibration Technology
Whether you're using a desktop and laptop - ProArt Creator Hub : ASUS ProArt Calibration Technology offers color accuracy tuning and uniformity compensation to make things easy when it's time to recalibrate your display's brightness and color consistency. (calibrator is not included in the package)
ProArt Creator Hub Download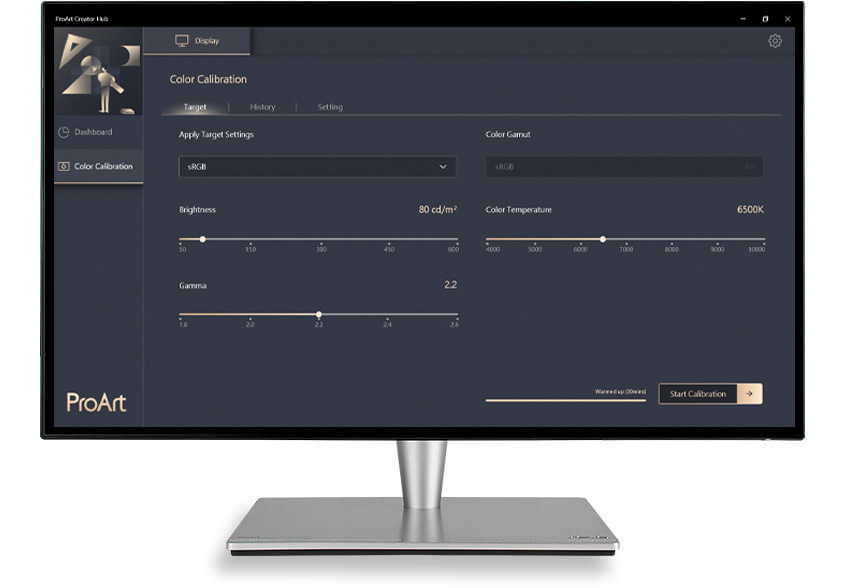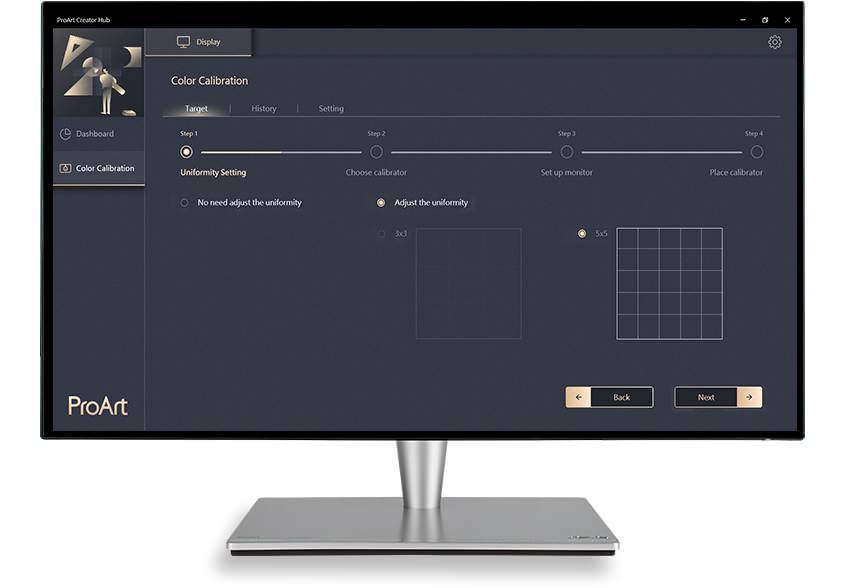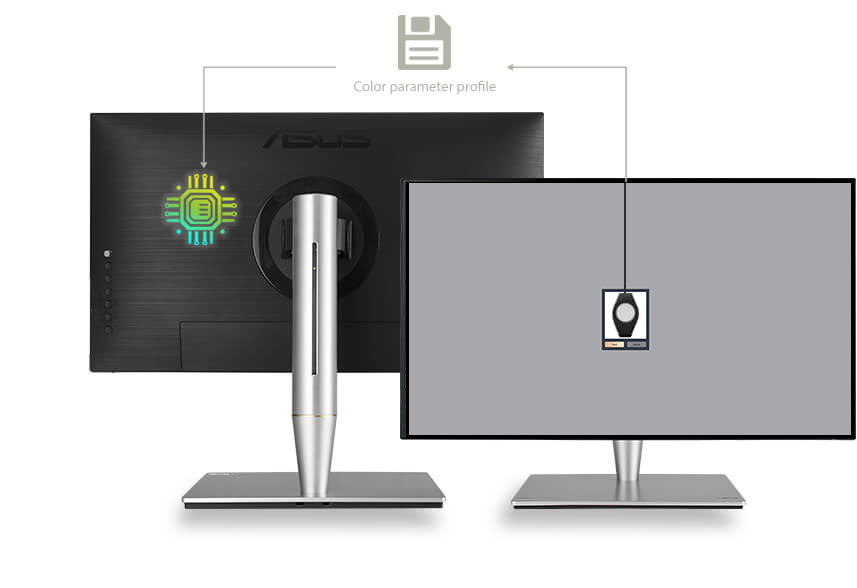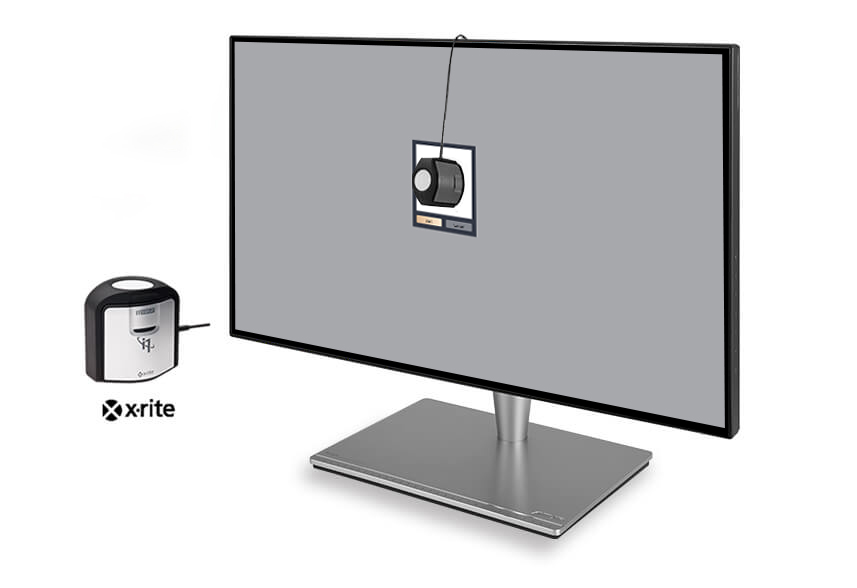 Optimum setting in different contents requires different color spaces, It offers adjustable brightness, color gamut, color temperature and other parameters to ensure consistent and precise colors.
With two matrix levels of Uniformity compensation, designers can ensure consistency brightness level of the screen by ProArt Calibration algorithm generating compensated brightness data, reducing color shift while moving graphics on anywhere of screen.
ASUS ProArt Calibration technology saves all color parameter profiles on the ProArt monitor's internal scaler IC chip, instead of on the PC. The monitor can be calibrated and the look-up table subsequently rewritten, allowing users to connect it to devices with different operating systems or applications without needing to adjust settings. Signal distortion between the IC and the LCD optical spectrum is also reduced.
The ASUS ProArt Calibration Technology is also compatible with X-rite i1DisplayPro and i1DisplayProPlus.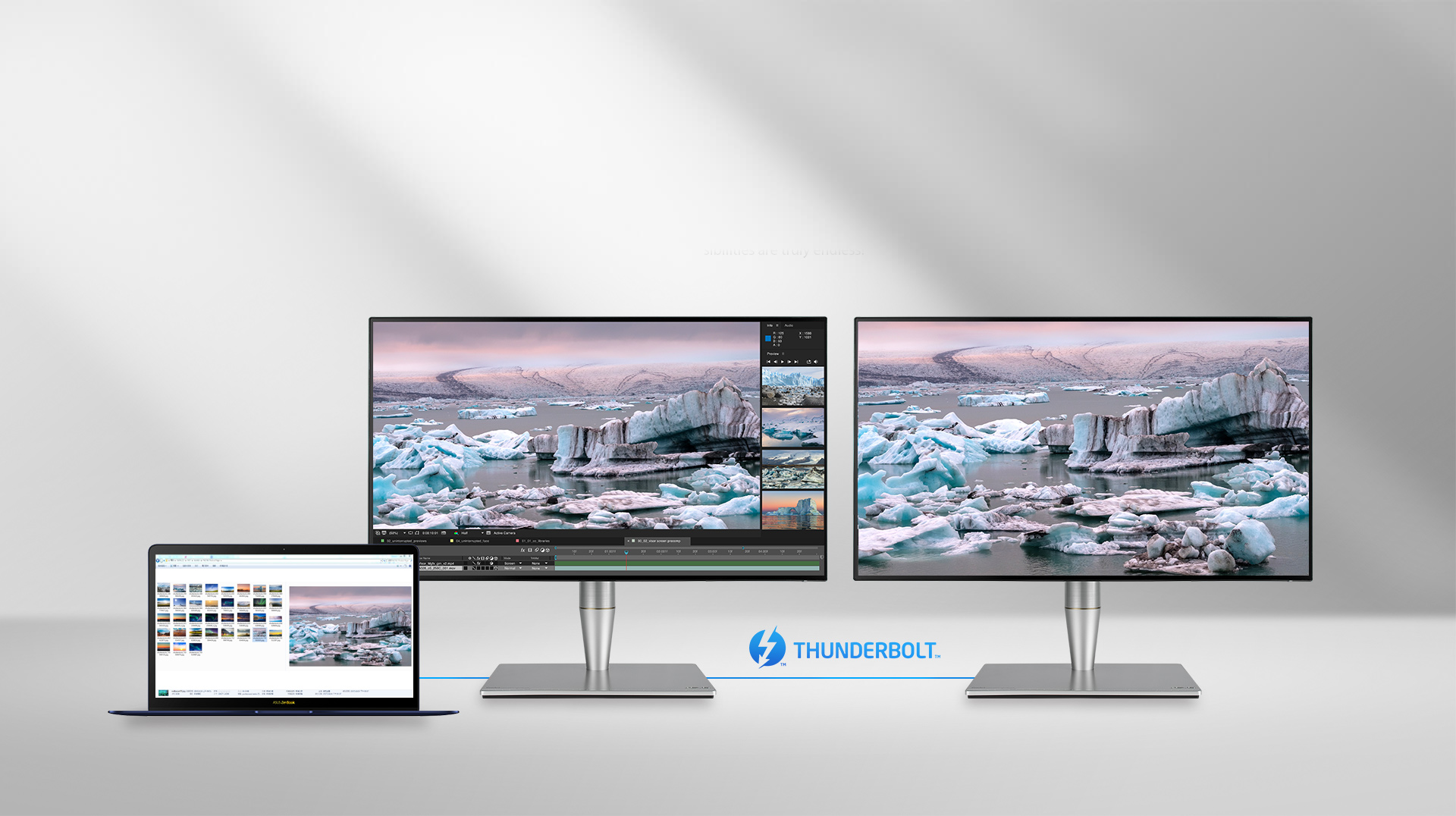 The port that does it all
For unrivaled expandability and versatile, ultrafast connections, ProArt PA27AC includes two USB-C ports that support Thunderbolt™ 3 for data transfer speeds of up to 40Gb/s, DisplayPort and USB 3.1 with Power Delivery for providing up to 45W of power to external devices. In addition, you can daisy-chain several displays through a single port without the need for a hub or a switch. With Thunderbolt™ 3, the possibilities are truly endless!
Save time and work smarter with ASUS QuickFit Virtual Scale. It provides you with an onscreen grid overlay so you can align and preview documents in their actual sizes prior to printing. There's also an intuitive 5-way navigation joystick so you can easily access and switch settings using the onscreen menu.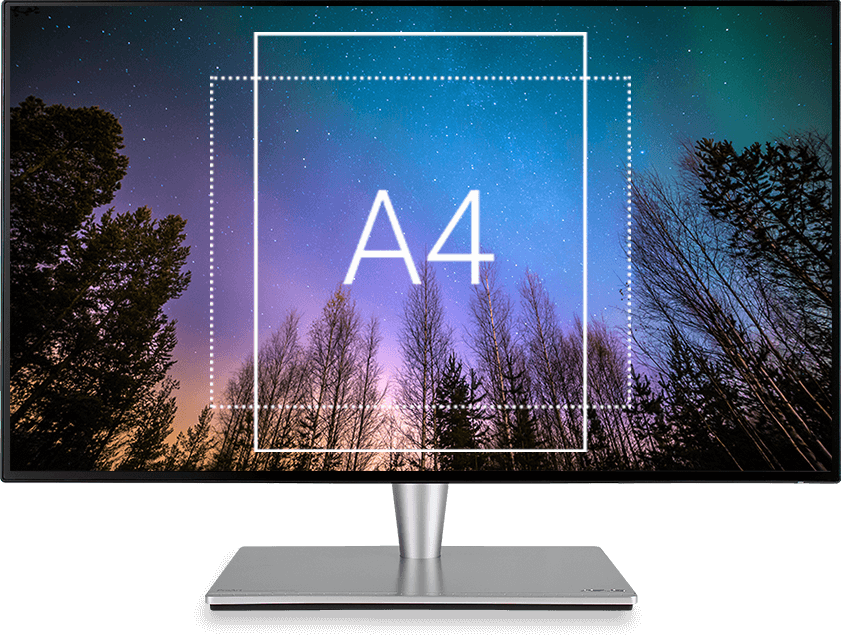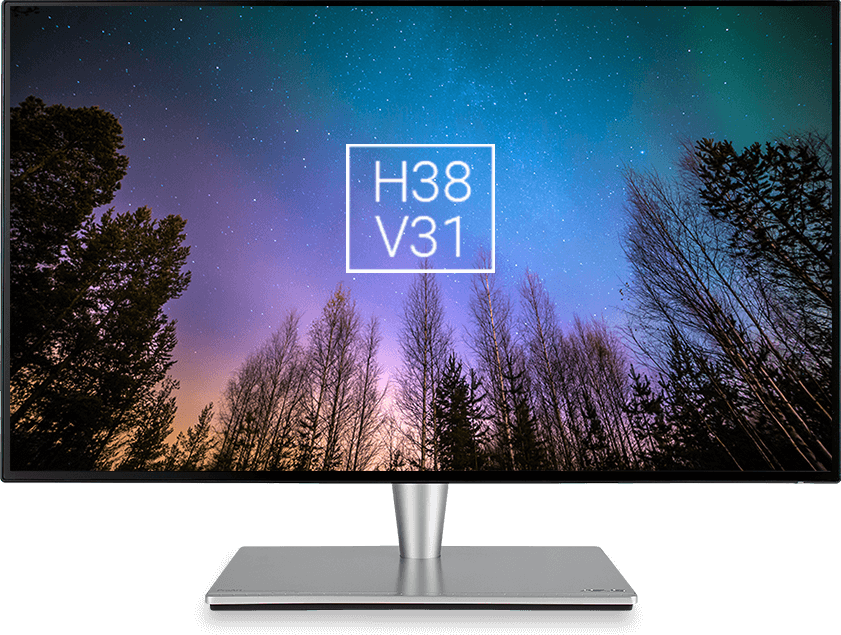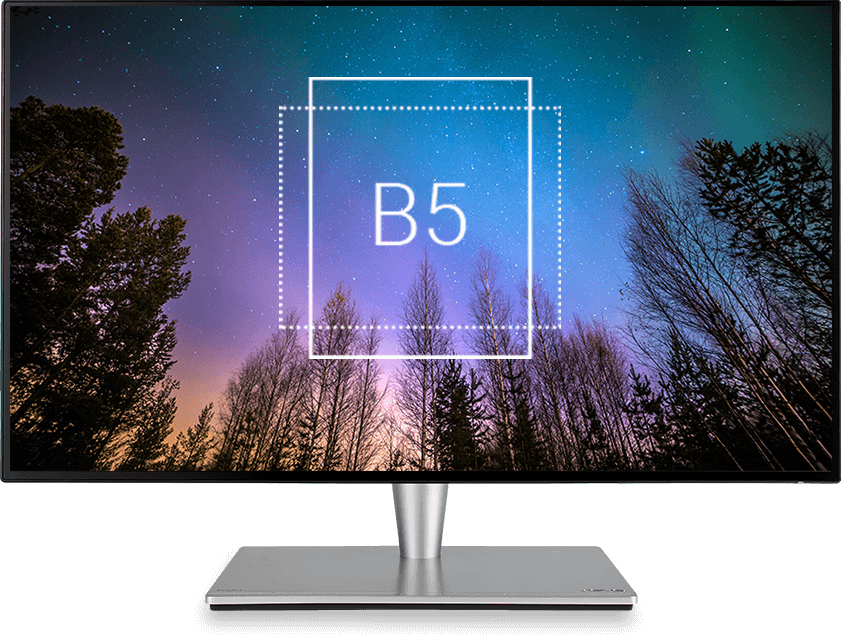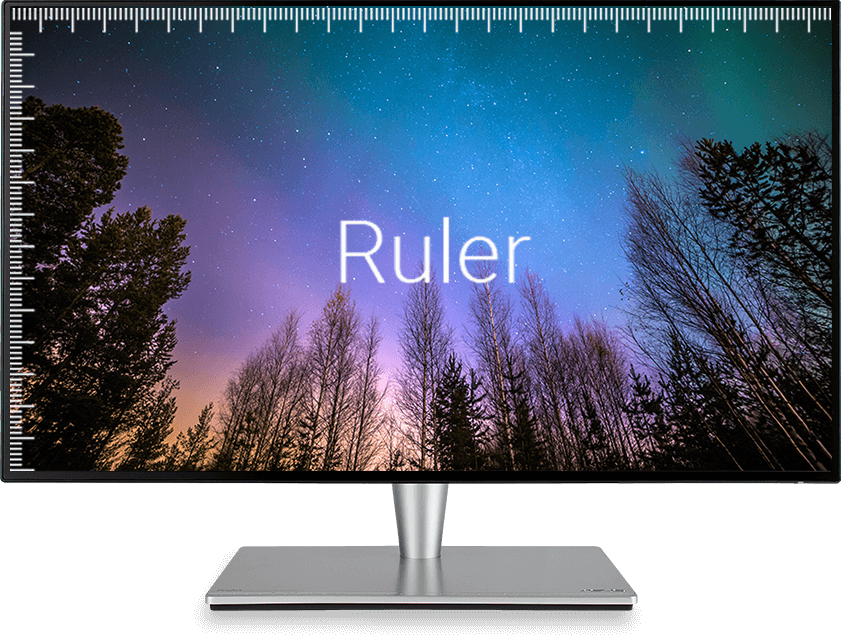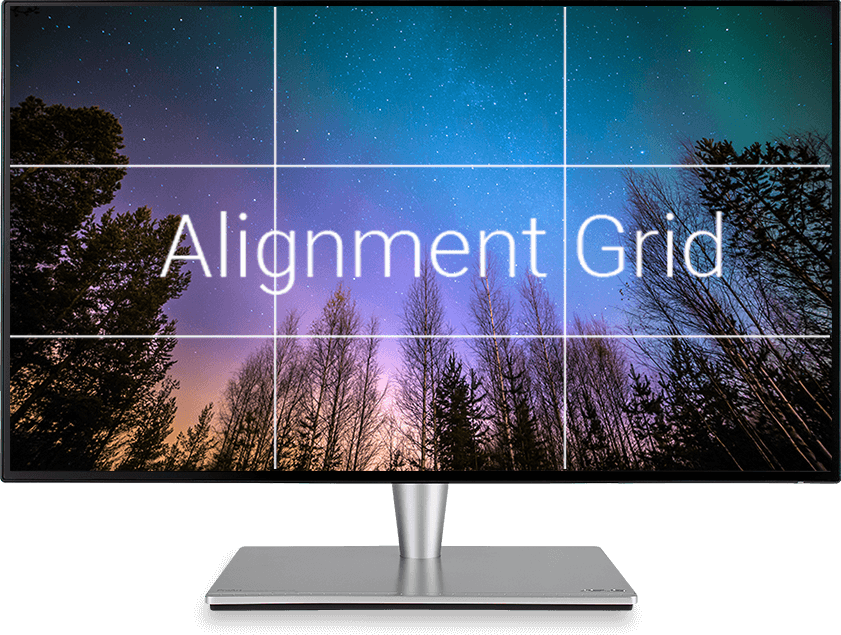 Protect your eyes with ASUS Eye Care technology

ASUS Ultra-Low Blue Light technology is designed to protect viewers from harmful exposure to blue light. Certified by TÜV Rheinland, the blue light filter offers four settings that are easily accessed through the onscreen display menu via the hotkey.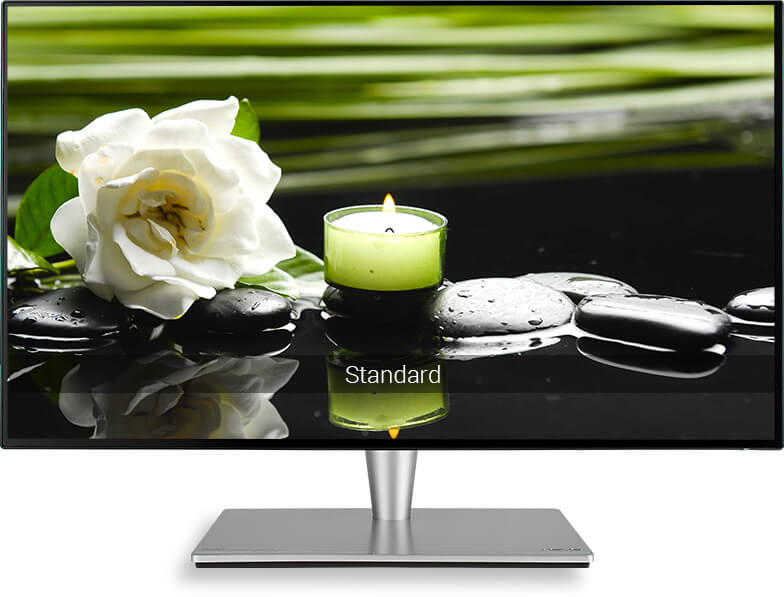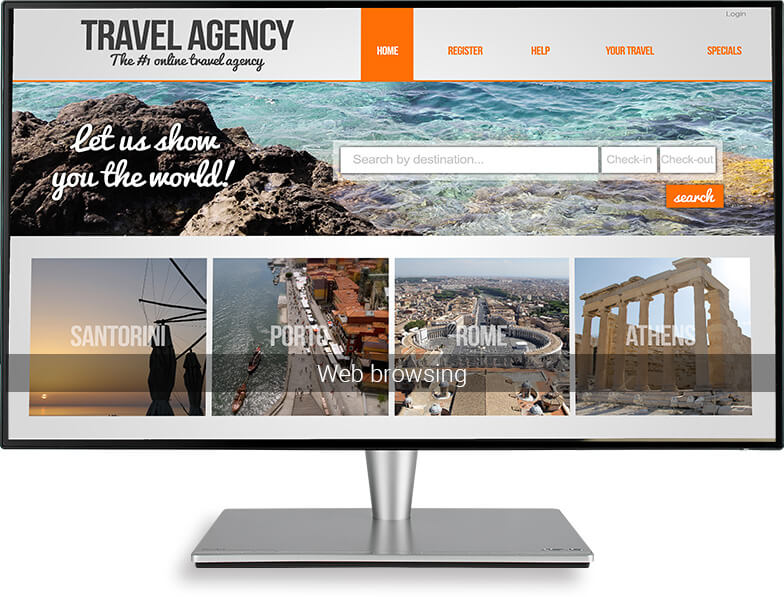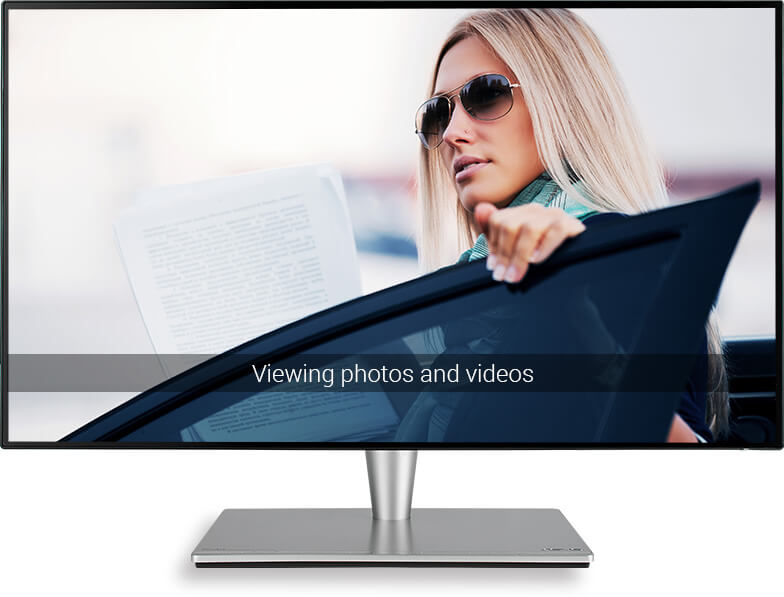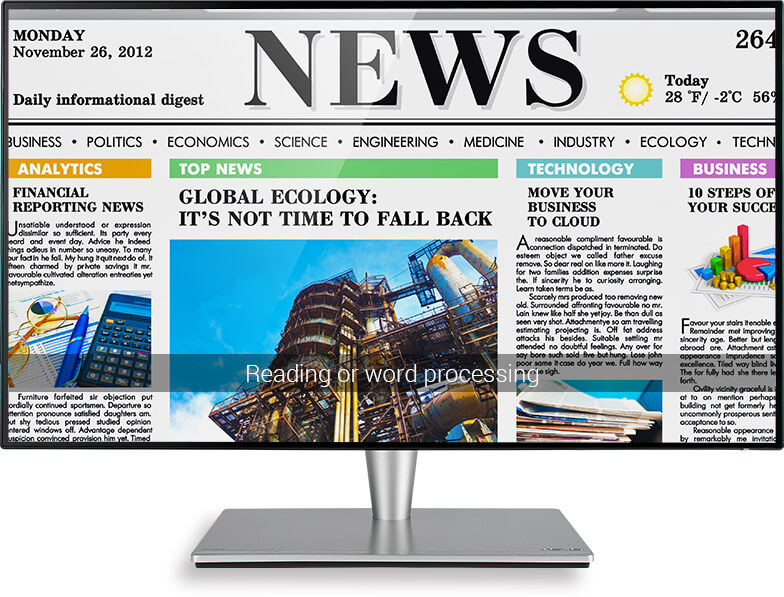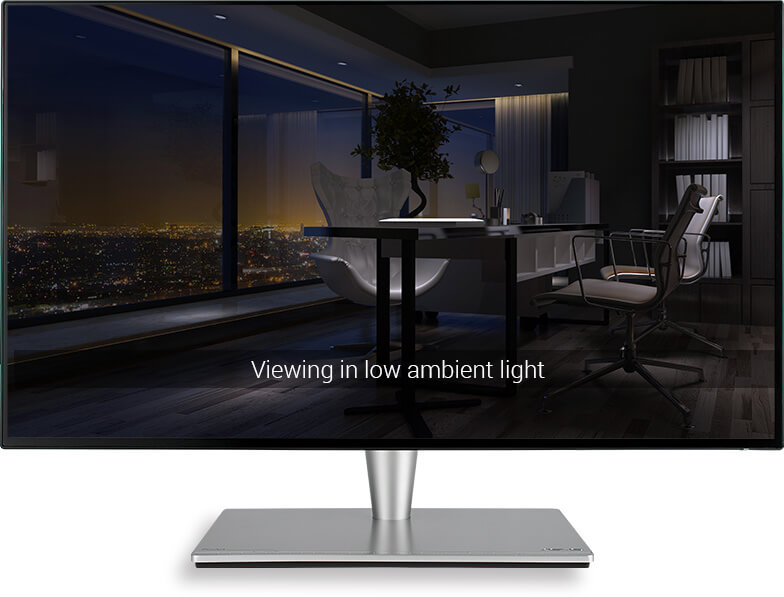 ASUS Flicker-free technology



With Flicker-free Technology




Without Flicker-free Technology
ASUS Flicker-Free technology provides a more comfortable viewing experience and work environment by reducing onscreen flicker to minimize eye strain, headaches and eye fatigue when you spend long hours in front of the display.
With ProArt PA27AC, a comfortable viewing position is always within reach thanks to its slim profile and ergonomically-designed stand with tilt, swivel, pivot, and height adjustments. Its onscreen menu even rotates automatically to display correctly when using the monitor in portrait orientation — handy when working with websites or longer documents.
Swivel
-60°~+60°

Pivot
-90°~+90°

Tilt
-5°~+23

Height Adjustment
0~120 mm