Overview
Opportunities
Resources
Article
Accessible, adaptive education technology
We enable educators and school partners to upgrade to incredible learning and teaching possibilities ​ by providing comprehensive student-centered solutions.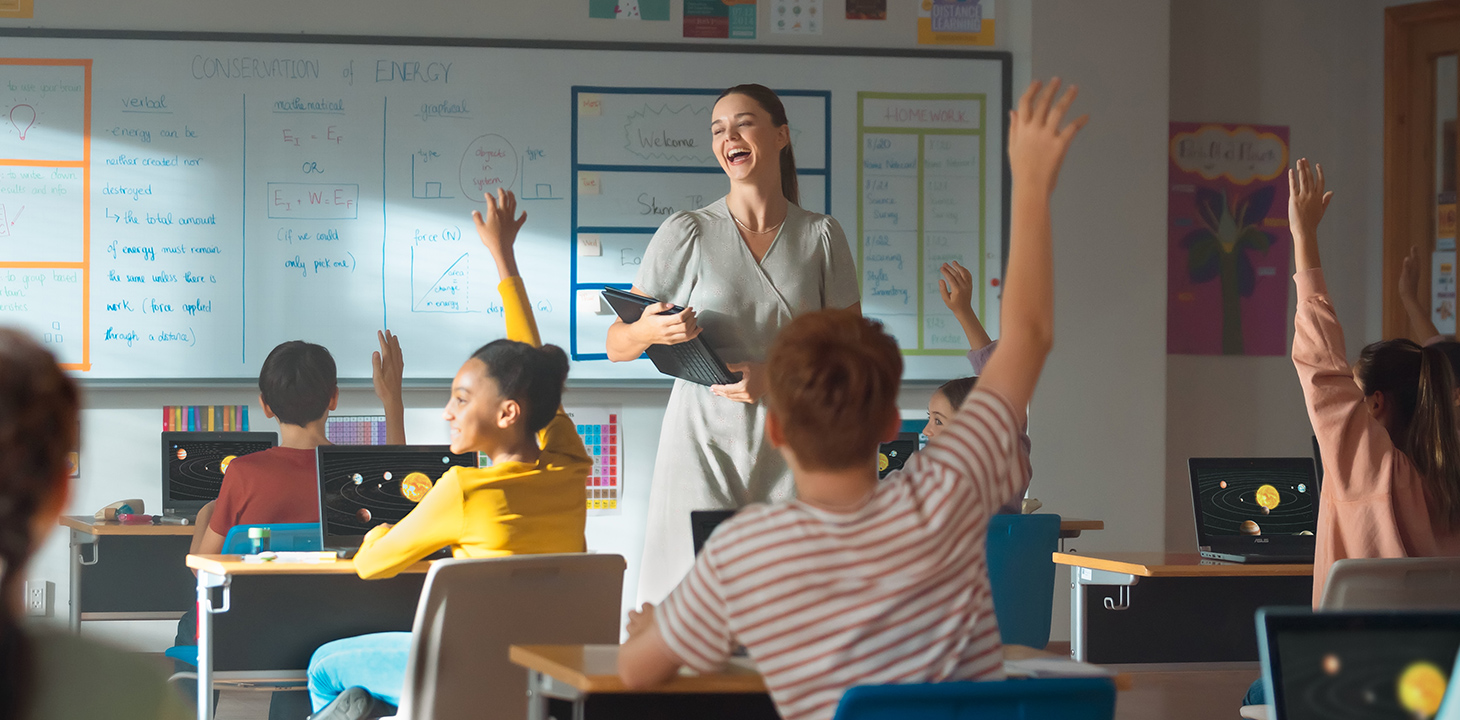 Empower educator. inspire the future
Enabling students to experience the incredible world around them, inside and outside the K-12 classroom.
Education solution video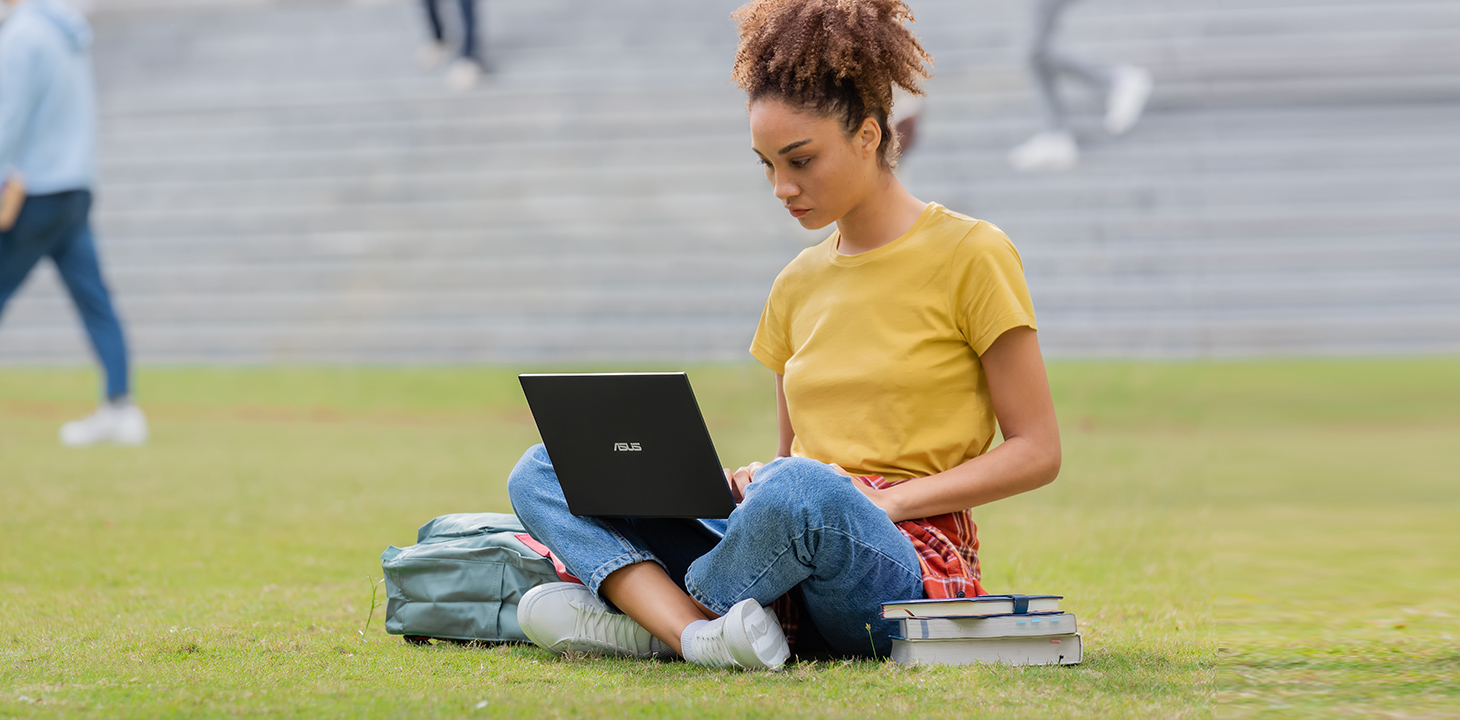 Learning solutions you can rely on
Empowering students to learn without limits, with digital tools and worry-free laptop and pc protection, on campus or on the go.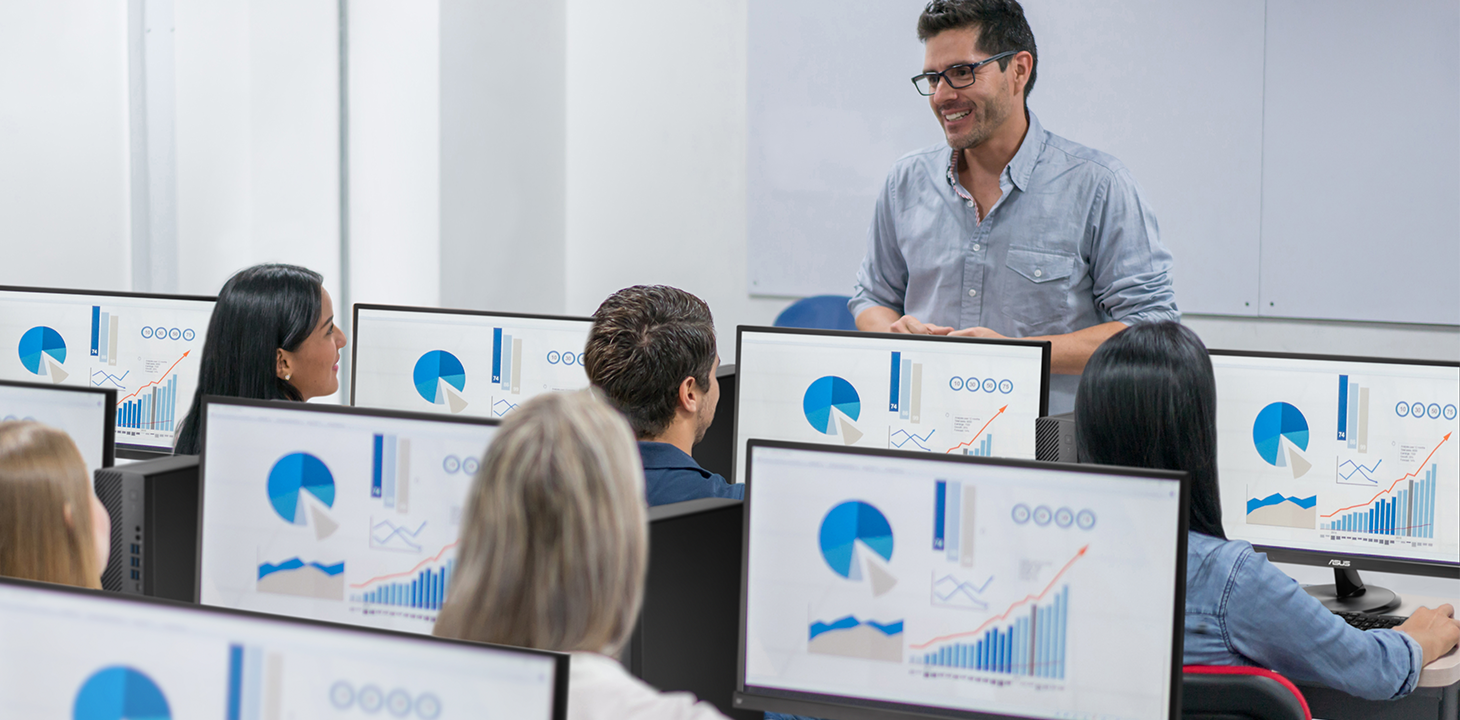 Simplify IT management, scale seamlessly
Choose reliable, modular design hardwearing devices that come with centralized IT management and ongoing support.
Education IT management video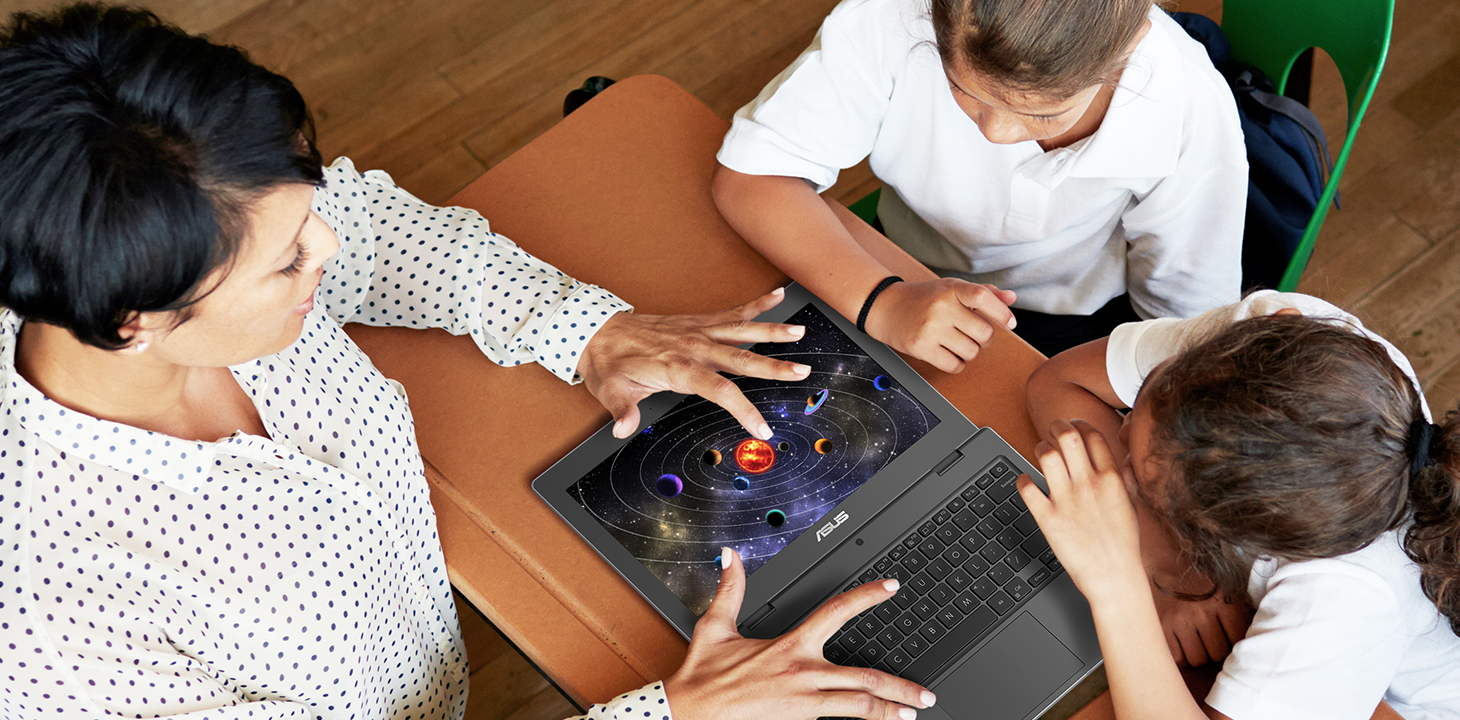 Intuitive, ready-to-go set-ups for educators
Hit the ground running with user-friendly technology that enables educators to create the best possible learning environments.
Learn more
Empower educators to prepare for a digital future
Students and teachers alike want a classroom fit for the digital age, with learning that's faster—and more fun. And ASUS understands the challenges you face to get there. That's what makes us the ideal technology partner.
95%
Students say online education is more fun and helps them retain information faster1.
83%
The majority of educators believe technology should be incorporated into lessons2.
60%
By2027, over half higher education institutions will adopt a hybrid operating model3.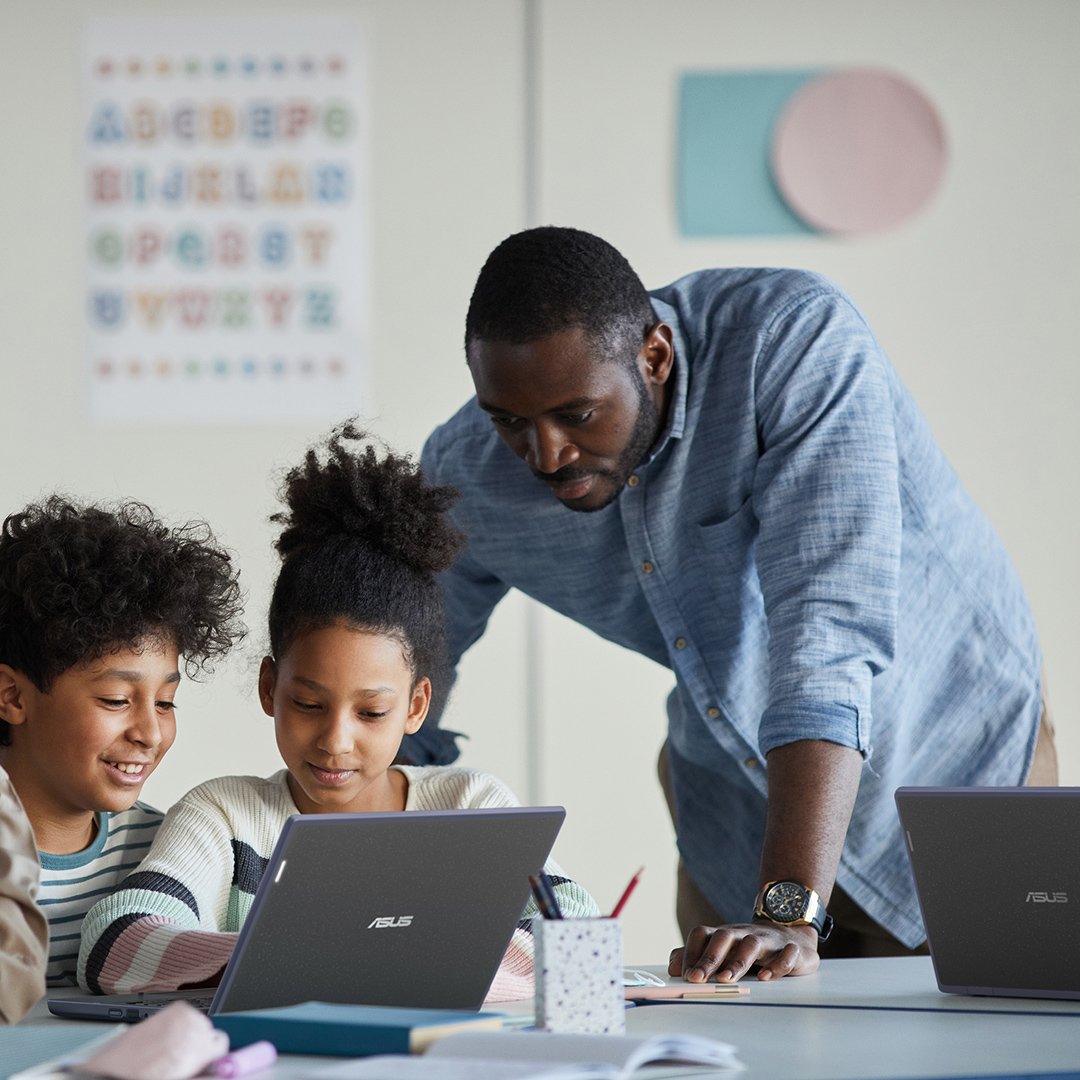 Create a digital classroom
Hybrid learning comes with challenges – like keeping educators and students connected, or staying focused in distracting environments.
Create digital learning environments with lightweight, military-grade durable ASUS devices featuring AI noise-canceling technology and impressive battery life. Plus, up to WiFi 6 or 5G connectivity and cloud compatibility makes teaching and learning anywhere easy.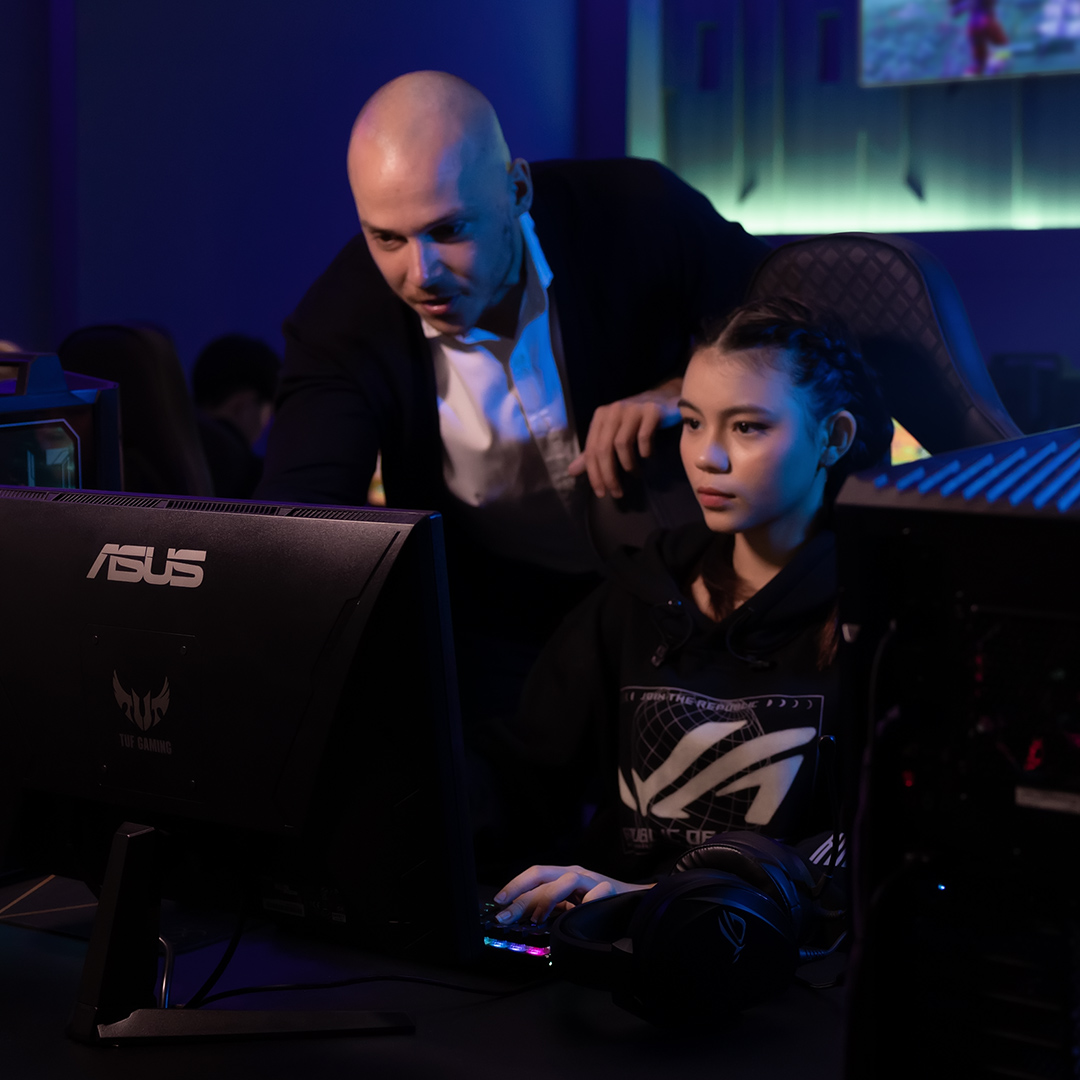 Elite performance for future pro esports gamers
Gaming or esports isn't traditionally associated with education. This burgeoning field of digital entertainment is now a desirable career path for many savvy students. Schools, colleges, and universities are establishing gaming centers for students to learn before earning in esports, which encompasses not just competition but also game design and content creation in the esports education
Prepare students for a digital future
With digital literacy an increasingly crucial skill in the world of work and beyond, educational institutions need to upgrade their technology offering to offer all young people the best prospects.
Enhance the learning process and increase student engagement with powerful, up-to-the-minute technology from ASUS that supports the latest software and integrates with a range of digital tools, apps, and systems.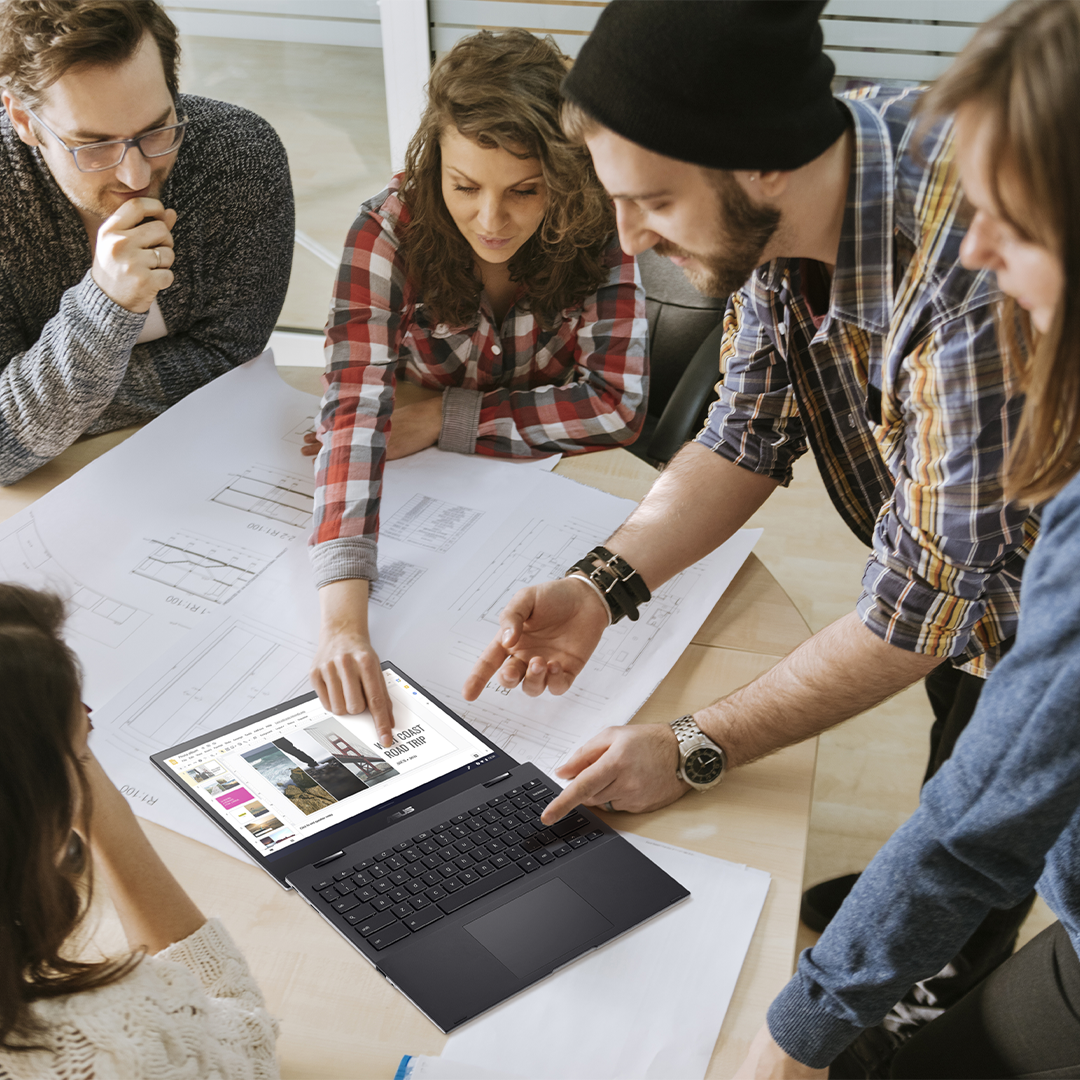 Empower educators and support staff
Educators and support staff often have a challenging workload and limited resources – they don't need technology slowing them down.
ASUS helps you improve the teaching experience and increase productivity with user-friendly, easily maintained technology featuring centralized IT management and round-the-clock support. Plus, AI Recovery helps IT administrators create e-classrooms and allows for easy deployment, set-up and recovery of all devices. We're always here to support.
Contact us to get the latest pricing information, or learn more about edtech trends.

Contact sales
Discover our products
With ASUS' wide range of digital tools and smart features, there's something for every institution.
Remote-ready technology
Easy maintenance
Powerful performance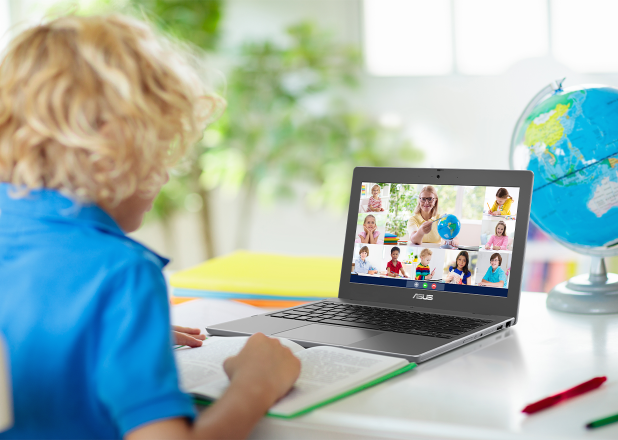 Teach and learn anywhere
Improve student performance during online classes with the right digital tools – such as portable, ruggedized laptops designed to deal with the wear and tear of student life.
Featured Article
How schools can reap cloud's benefits with ASUS
Cloud-based technologies have become increasingly more important in education with the pandemic creating a need for a virtual classroom. Now, with the help of the cloud, students across the globe can continue with lessons remotely.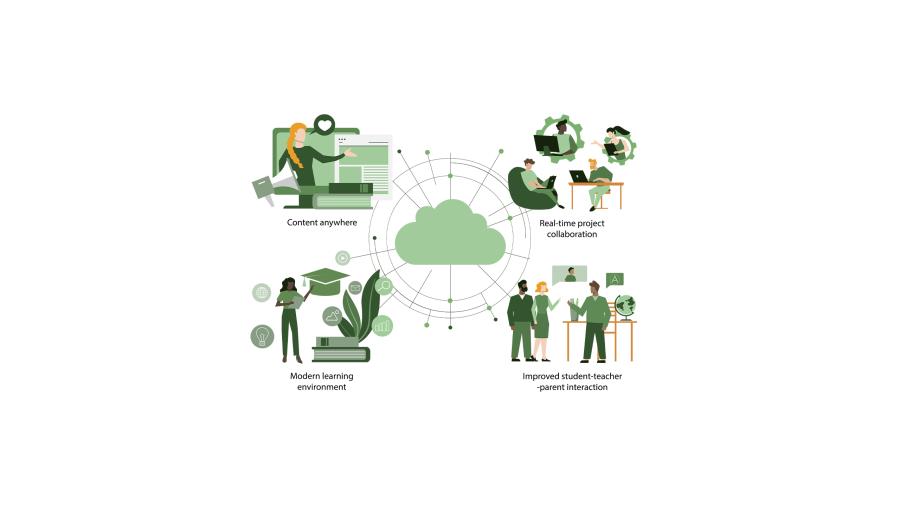 1. Institute for the Future of Education, How Did the COVID-19 Pandemic Change the Education Industry Forever?, 2021. https://observatory.tec.mx/edu-bits-2/how-did-covid-19-change-the-education-industry-forever 2. Promethean, The State of Technology in Education, 2021/22. https://resourced.prometheanworld.com/gb/technology-education-industry-report/#budgets 3. Promethean, The State of Technology in Education, 2021/22. https://resourced.prometheanworld.com/gb/technology-education-industry-report/#budgets