BE19000 Tri-band WiFi 7 Router, support new 320MHz bandwidth & 4096-QAM, Multi-link operation (MLO), dual 10G ports, backup WAN, subscription free network security and AiMesh support
Next-gen WiFi Standard – Beyond-fast WiFi 7 (802.11be) with new 320MHz channels in the 6 GHz band and 4096-QAM significantly increases network capacity and throughput, with speeds of up to 19 Gbps
Multi-link Operation* – Links to multiple bands at the same time to ensure stable internet connections and efficient data transfers
Dual 10 Gbps Ports – Maximized wired connectivity and flexibility with dual 10G WAN and WAN/LAN ports and LAN aggregation support
Subscription-free Network Security – With commercial-grade AiProtection Pro powered by Trend Micro™, plus a one-tap security scan and Safe Browsing
Comprehensive VPN Features – Including the Instant Guard mobile app for secure connection over public WiFi
Extendable Router with AIMesh – Don't replace, upgrade. Add WiFi7 to your existing network by creating a seamless mesh with the RT-BE96U and any compatible ASUS router.
*The feature require a WiFi 7 capable device. Expected firmware release by Q4 2023 or later.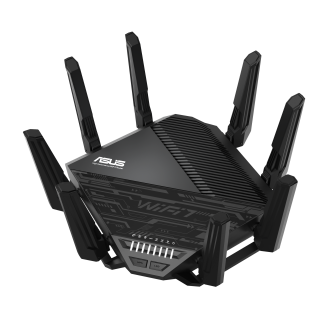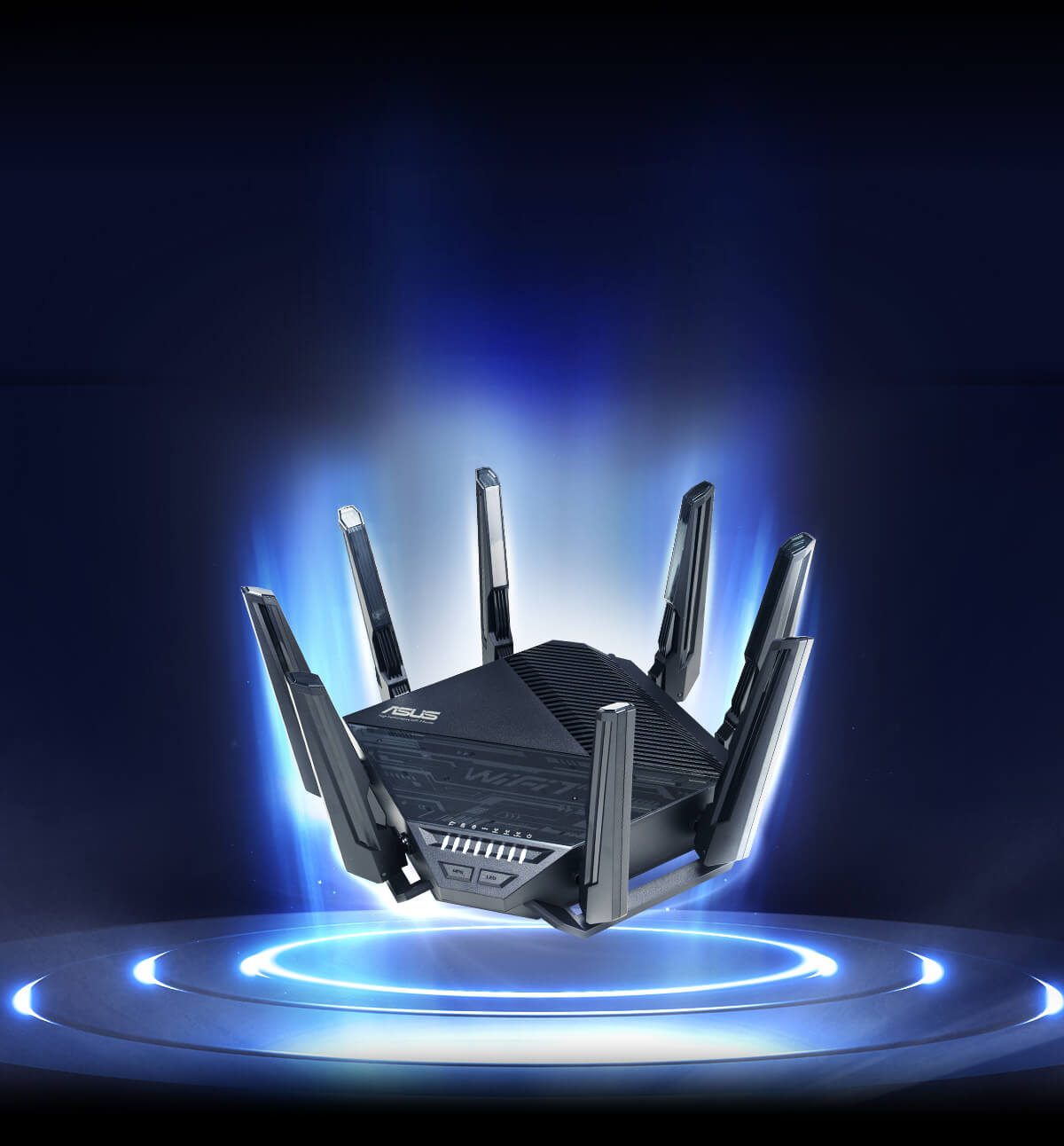 *Compared to WiFi 6 (IEEE 802.11ax)

BE19000 Tri-band

router RT-BE96U
EXTENDABLE WiFi
FOR NEW ERA
2X Higher Capacity
WiFi 7 introduces all-new ultrawide 320 MHz channels, doubling data transmission capacity. You can think of networking as a virtual freeway and the doubled bandwidth as a doubling of the number of lanes. Now larger vehicles are allowed to get on the freeway and can pack more data than ever before.
20% Higher Transmission Rate
With the introduction of 4K-QAM, WiFi 7 can improve data transmission rates versus WiFi 6/6E by up to 20%, because a higher QAM can pack signals more densely. Continuing with the freeway analogy, now higher QAM permits more merchandise to be loaded into every vehicle. In other words, you can now upload and download more data in the same time frame as before.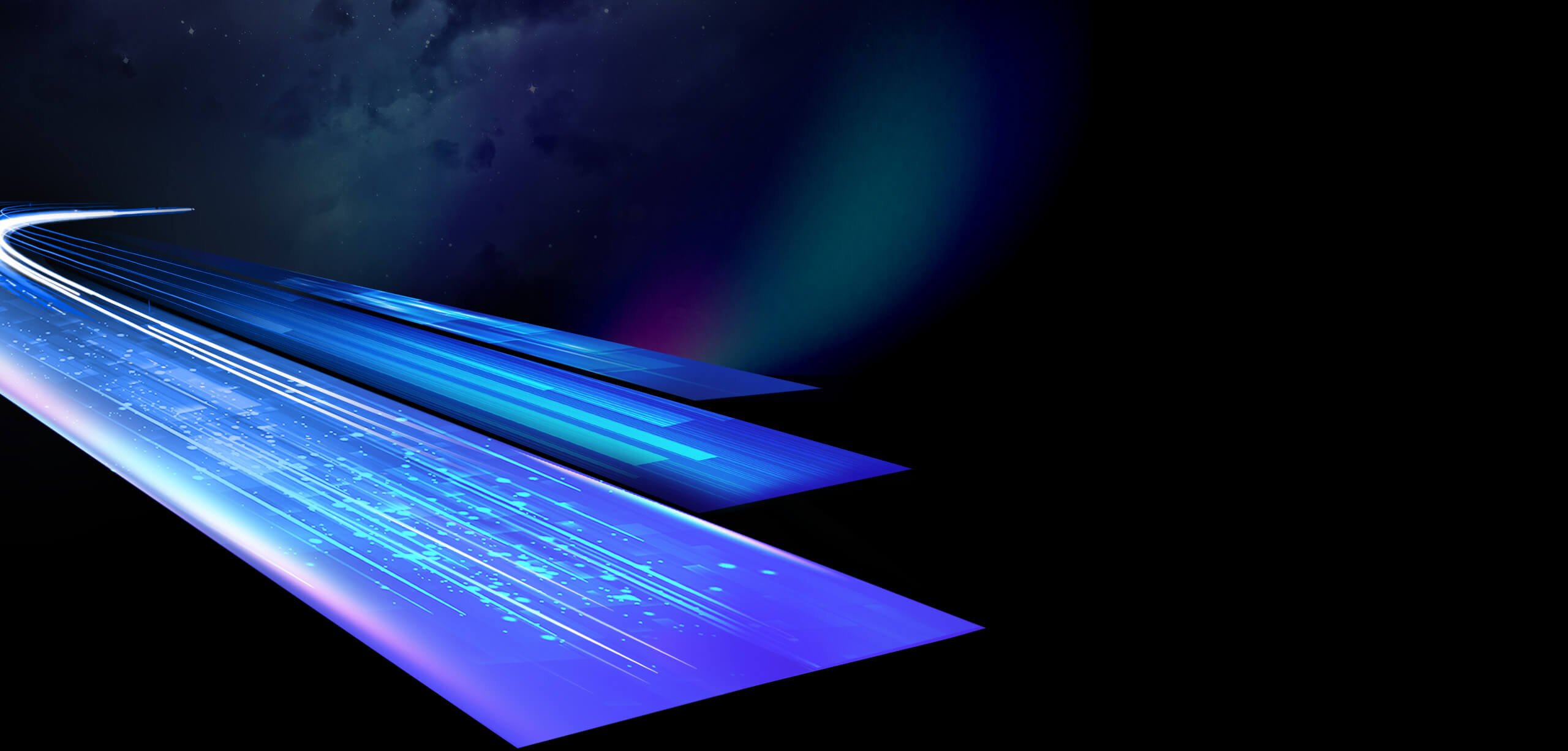 Reliable WiFi with Multi-Link
Before WiFi 7, transmissions were limited to one band, such as 2.4 GHz or 5 GHz. Multi-Link Operation (MLO) allows a device to simultaneously connect on multiple bands, enabling faster speeds by aggregating bandwidth, with more reliable WiFi connections on multiple concurrently used bands. Connecting to multiple SSIDs in this manner also enables "seamless switching" where your data will automatically be allocated to the most suitable band to reduce latency.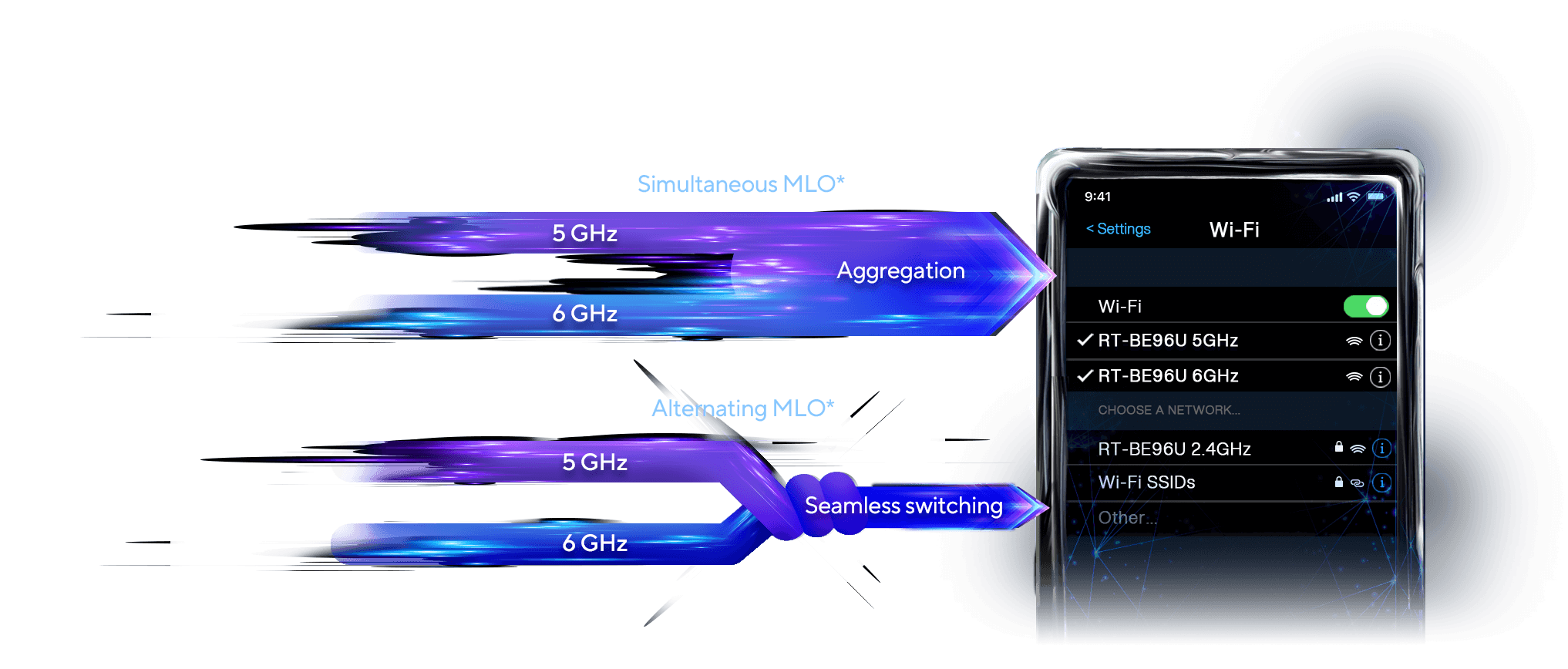 *Simultaneous MLO means STR(Simultaneous Transmit and Receive) mode which is scheduled to be released by 2023 Q4. Alternating MLO means eMLSR (enhanced Multi-Link-Single-Radio) mode which is scheduled to be released by 2024.
Flexible Network Port Configuration
The RT-BE96U's dual 10 Gbps ports make it a great choice for servers or NAS devices. These are more convenient than simply combining multiple gigabit Ethernet ports, and they help increase your available bandwidth to avoid data bottlenecks throughout your whole network. Users are also empowered to leverage multiple high-speed internet service providers.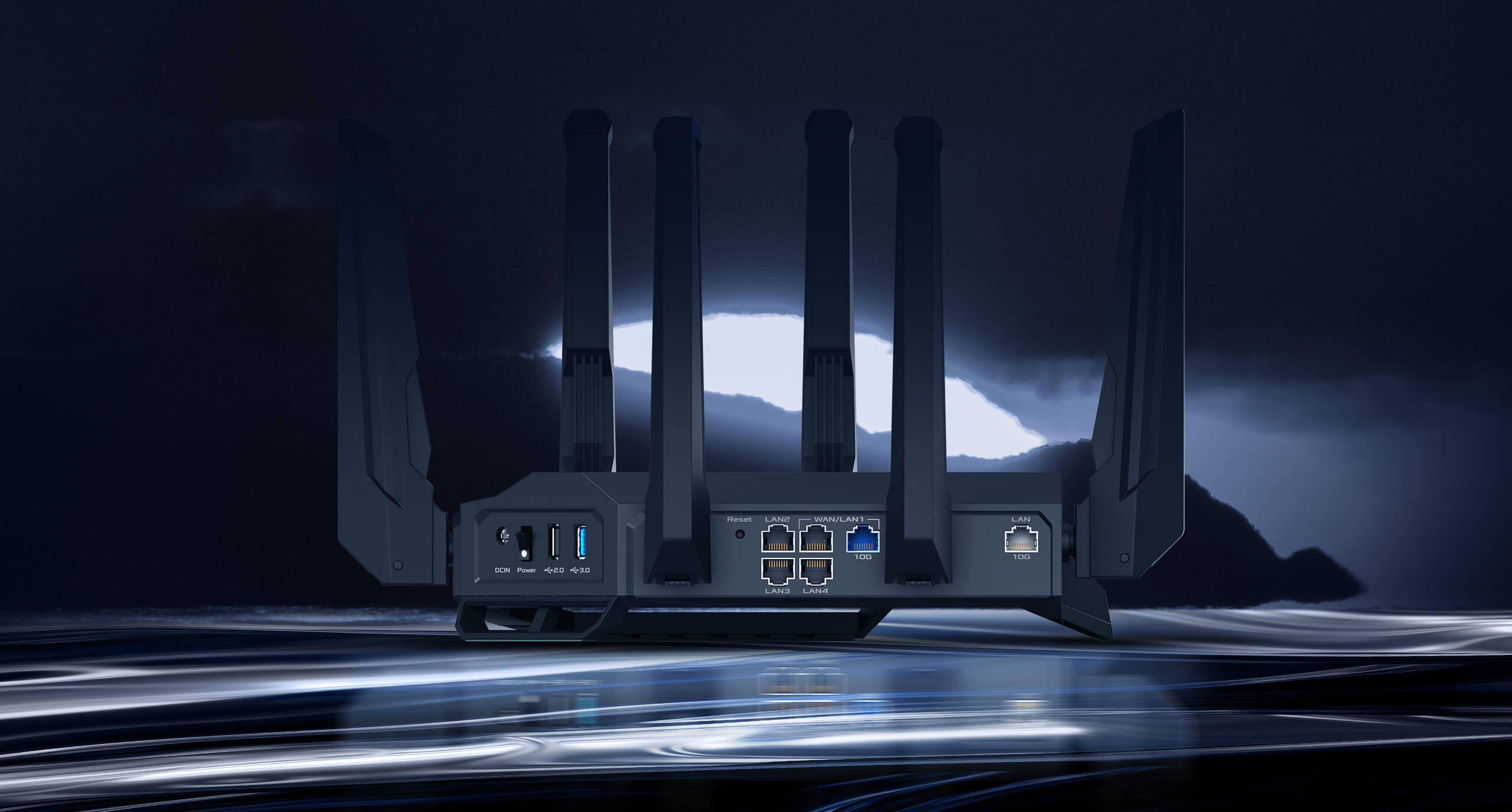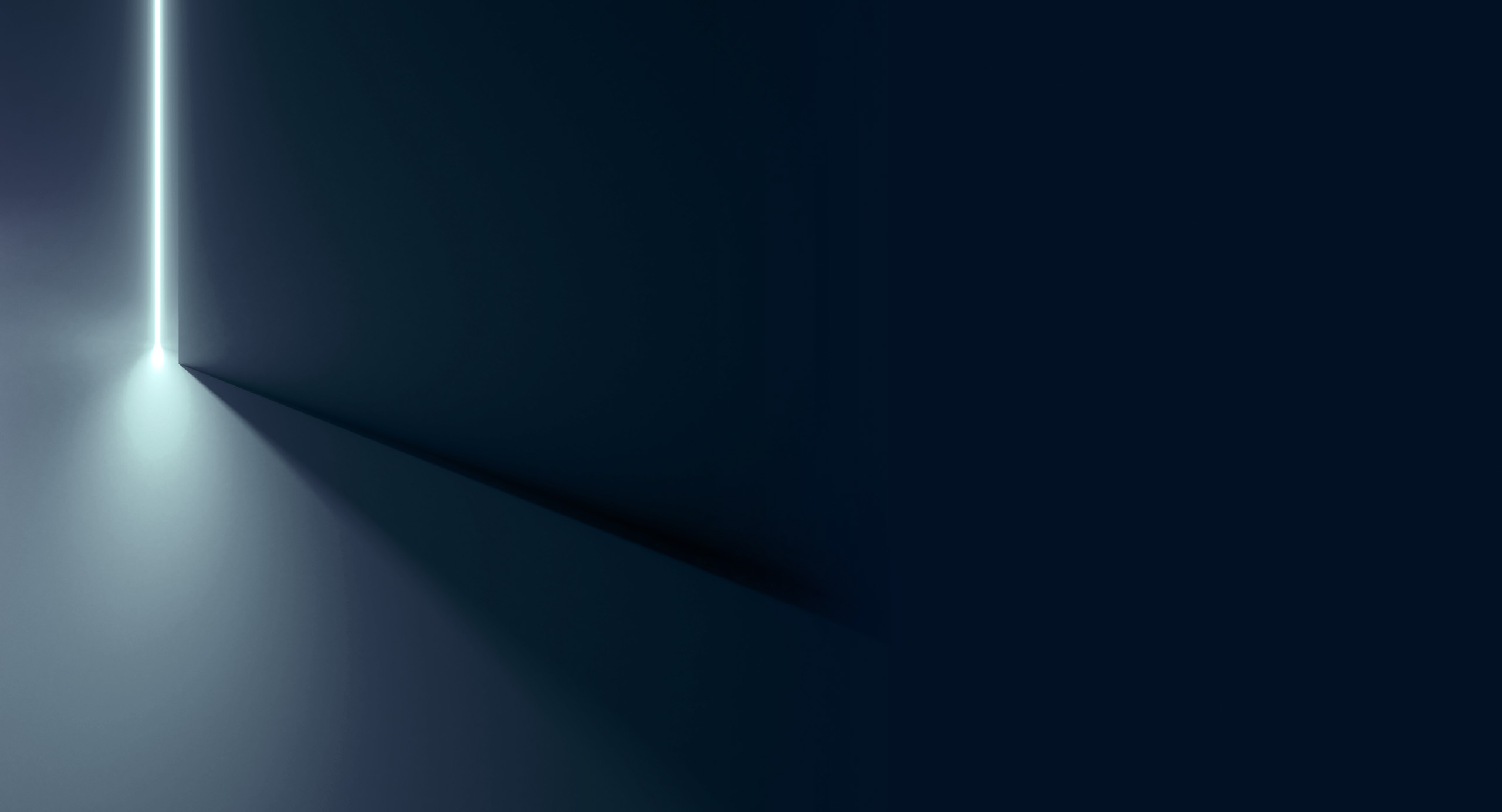 Cool and Stable
The RT-BE96U is engineered to deliver maximum WiFi performance. The increased clearance under the router is designed to improve airflow through the vents, complementing the quadruple heatsink for even greater reliability.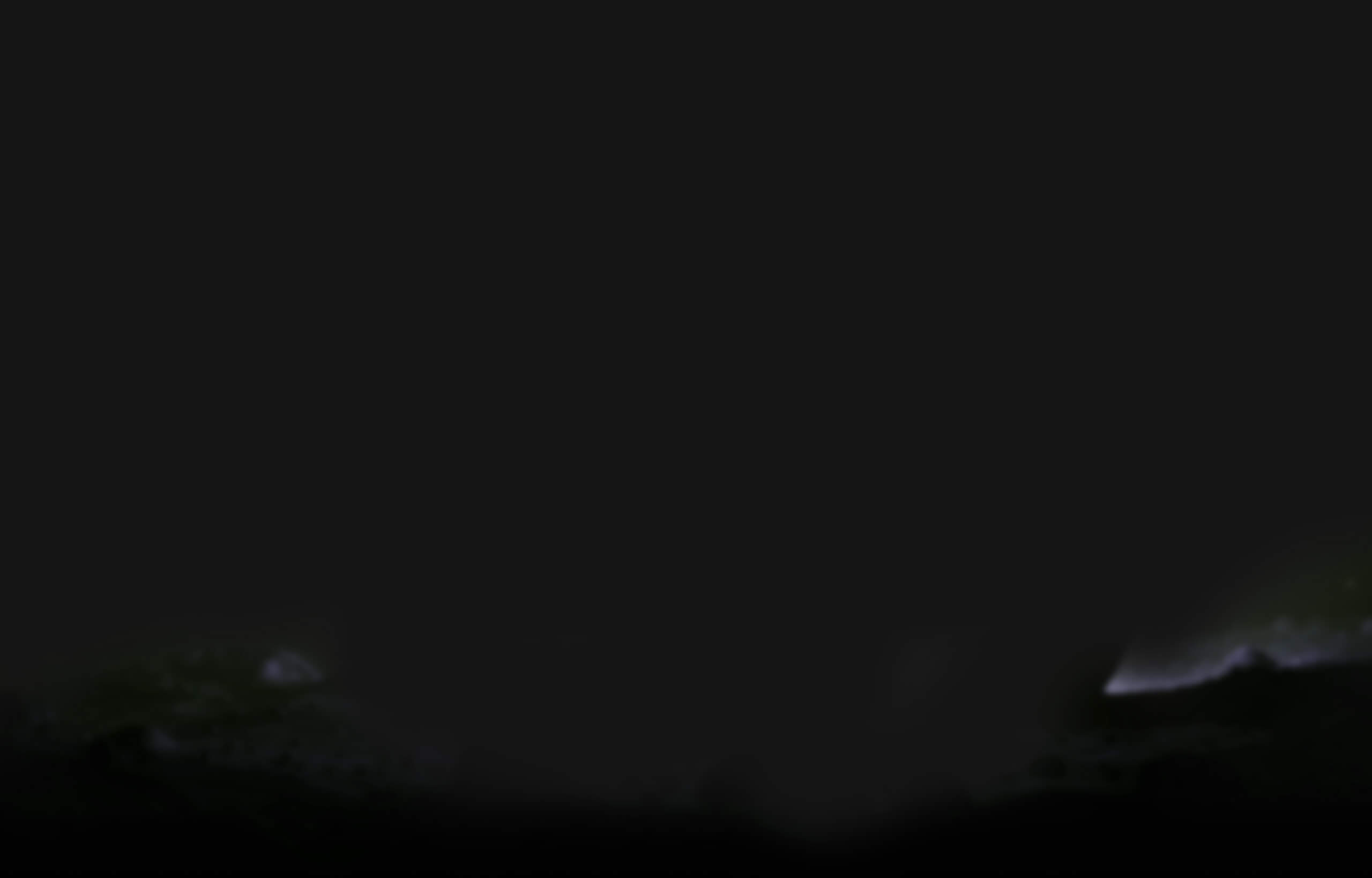 Commercial-Grade Security for Your Home
Security Scan

AiProtection Pro

Flexible VPN Settings

Parental Controls
The RT-BE96U features Security Scan, which helps users make sure that their router is properly configured for network protection, including items such as WiFi password strength for each sub-network, ports configuration and more.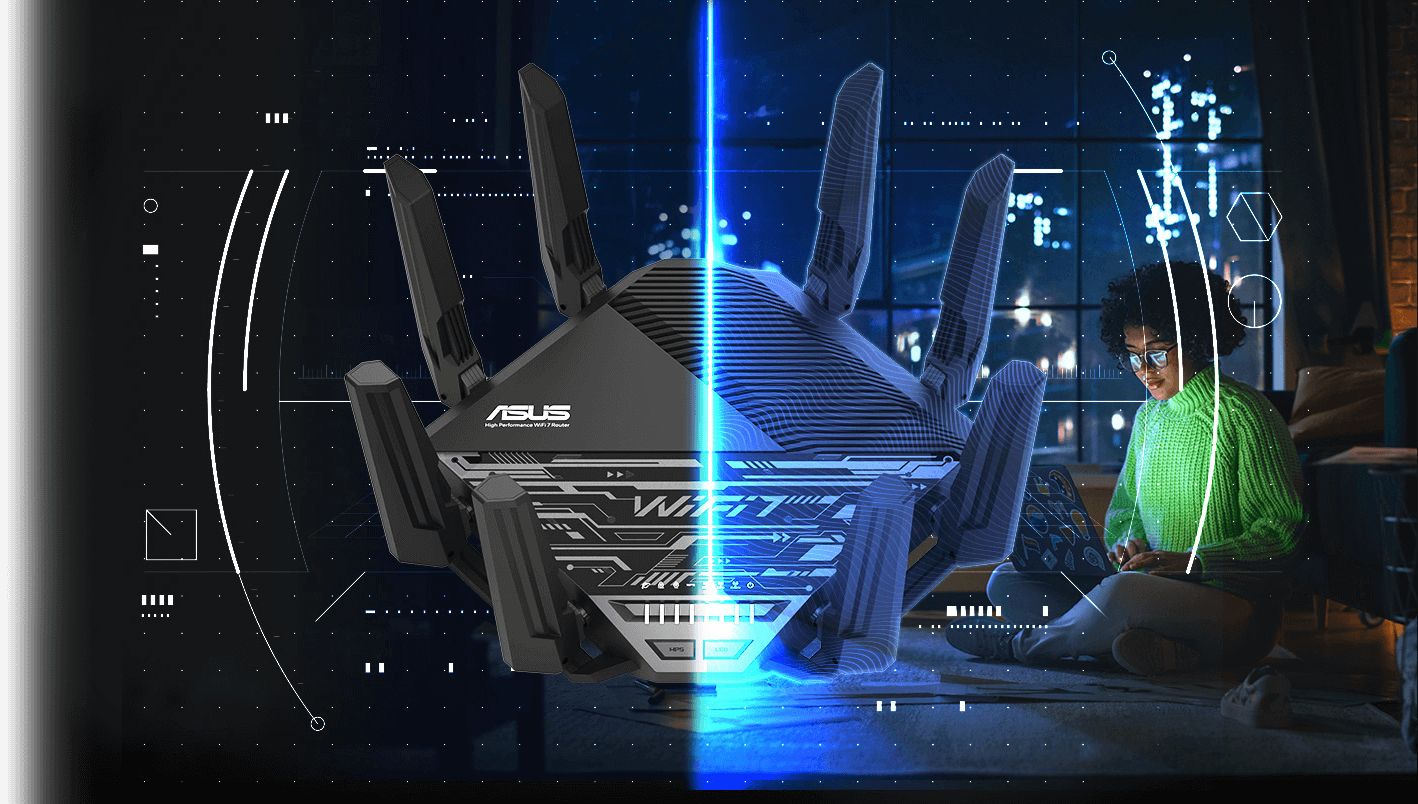 Home network security is crucial when you have multiple connected devices, and even more so when there are components without anti-virus capabilities such as IoT devices. The RT-BE96U includes AiProtection Pro to help defend the network, and you can keep an eye on everything that's happening on it via the handy mobile app.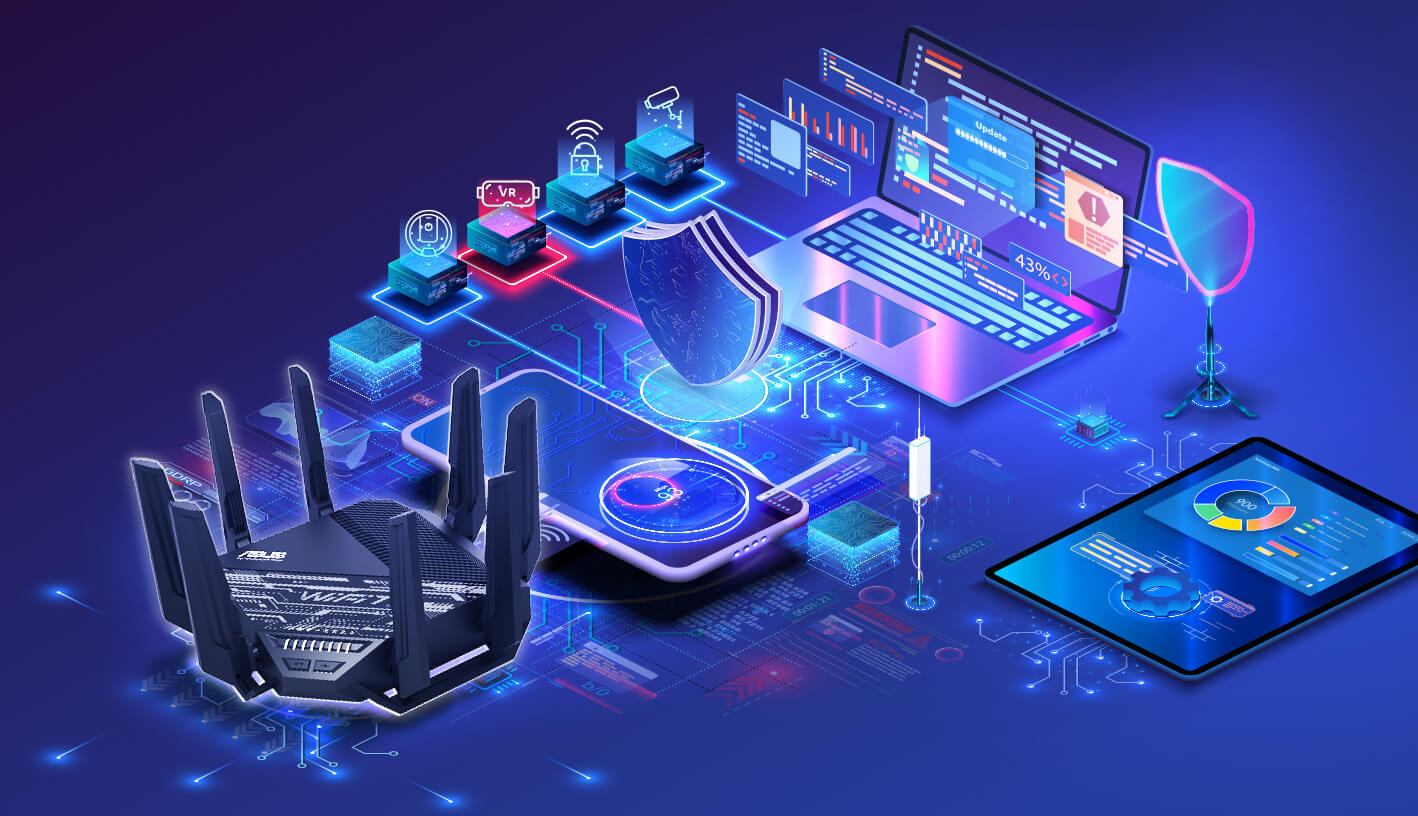 Instant Guard gives you one-click secure internet access via the RT-BE96U from anywhere in the world, thanks to its encrypted data-tunneling VPN technology. With the RT-BE96U, you can take your home network with you wherever you go — and say goodbye to web-based third-party VPNs!
The site-to-site VPN feature also helps ensure that your data is transferred safely between routers located on different networks.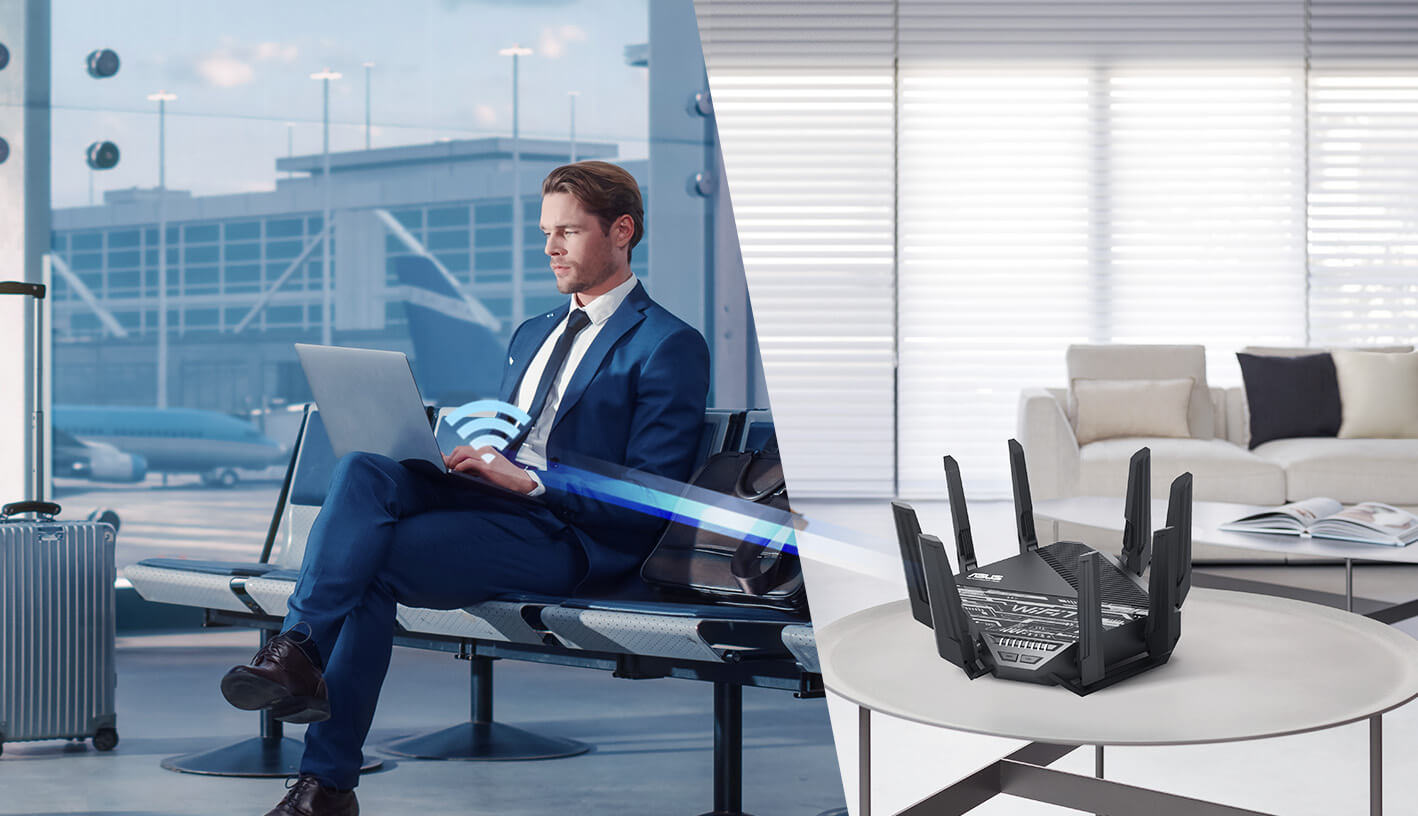 Protect your kids online with our robust parental controls offered through a free subscription. You can effortlessly monitor your kids' online activity and customize settings for each connected device.
Kid-Safe Preset

Content Filter

Advanced Time Scheduling

Internet Activity Dashboard
Choose the preset profile based on age and it will automatically apply filters for inappropriate content and set suggested daily screen time schedules for your kid's devices. The easy profile management gives you more flexibility for digital parenting.

Integrating Trend MicroTM's DPI (Deep Packet Inspection) engine, the advanced content filter provides a more effective mechanism to analyze network packets. It helps identify and block hidden threats to keep your kids from inappropriate content that can appear in web browsers and mobile apps on their devices.

Flexibly schedule online and offline hours for your kids to help manage their internet access. You can also grant extra online time for rewarding their good behavior.

Check network activity on the graphical dashboard to monitor internet peak time and content viewed by your children. You can also view the aggregated data of group devices and apply scheduled screen time and content filters with just a few taps.