Wireless-N300 Router
Supports speeds up to 300Mbps, suitable for multimedia streaming
CD-free installation and manual-free management
Hardware EZ Switch for switching quickly between among router, repeater and access point modes

Readers' Choice, 6 Years Running! (2012-2017)
"No brand is more likely to be recommended than ASUS. The company receives excellent marks for their ease of setup and reliability."– PC Magazine >>Learn more.

Recommended Excellence Award for Best Router Brand, PC Pro Technology Excellence Awards 2016.
QIS(Quick Internet Setup)-3 Steps Internet Connection
Simply connect any Internet device to wireless router and QIS wizard will guide user to quickly link to Internet.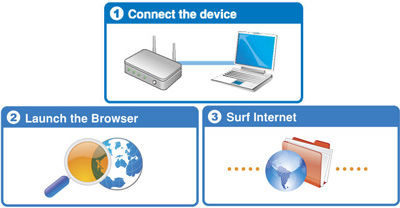 Network Map-Manual Free Management
Have a quick overview of the whole network and WAN/LAN status
Manage your network in minutes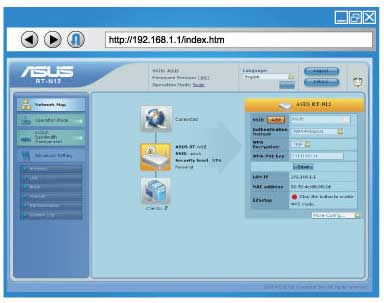 Dr. Surf
Dr. Surf, your personal wireless doctor, can automatically offer real-time diagnostics. Auto-detect Connection Problems.
If there is any problem for internet connection, Dr. Surf can auto-detect and provide possible solutions.
Ex. Your cable is not connect with the router.

4-Network-in-1: Provide Extra Networks
The RT-N12 can provide 4 wireless networks which feature dynamic bandwidth allocation and access control. For example, High bandwidth and both network (private and Internet) access right for boss, middle bandwidth and private network only for staff, low bandwidth and internet access only for friend and guest. Best choice for SOHO wireless network.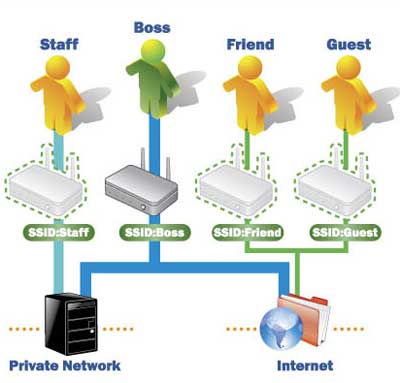 EZ Switch - Switch modes with a single touch
The newly designed ASUS EZ Switch provides easy switching between router, repeater and access point modes.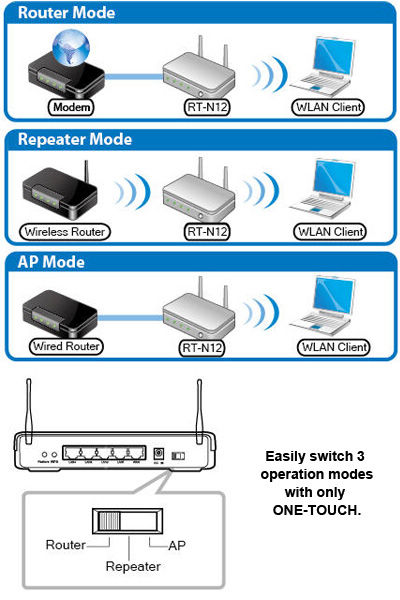 EZQoS - Quality of Service
With ASUS unique EZQoS engine, users can easily allocate bandwidth according to their individual needs by simply clicking on the buttons, such as voice or gaming, and assign more or less bandwidth to streamline multiple network activities (FTP, Games, P2P) to work smoothly at the same time.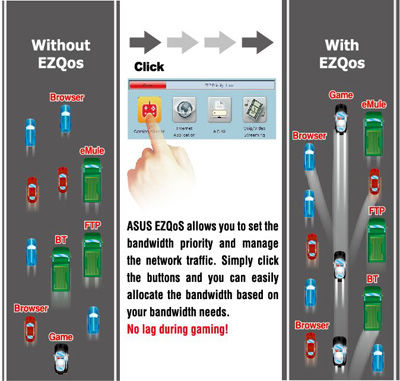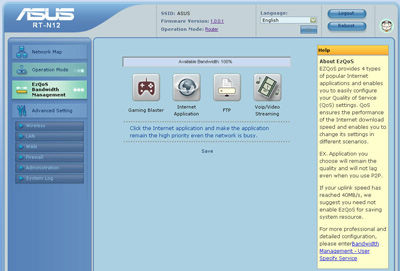 Keep Up to Date!
Remember to always keep your device's firmware up to date so you can benefit from the very latest service and security enhancements — and get exciting new features! Learn more about updating new firmware.