What is ASUS GamePlus?
To provide you more detailed instruction, you can also click ASUS Youtube video link below to know more about ASUS GamePlus
https://www.youtube.com/watch?v=zFoZZ5dIZQE
ASUS GamePlus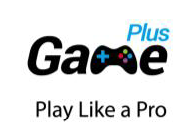 is a tool co-developed with input from pro-gamers that allows you to practice and improve your gaming skills. We've added new features such as the FPS(Frames per second) Counter on recent gaming models such as the PG279Q, MG278Q; and have also added Display Alignment to the MG248Q, MG24UQ and MG28UQ.
Please check the user manual to see if your monitor contains this feature.
PG279Q, MG278Q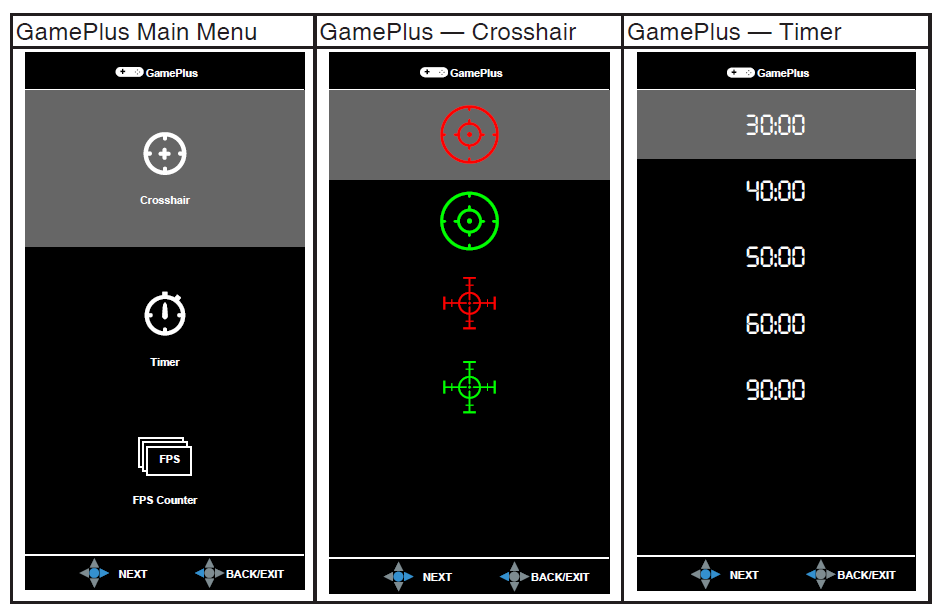 MG248QE, MG24UQ, MG28UQ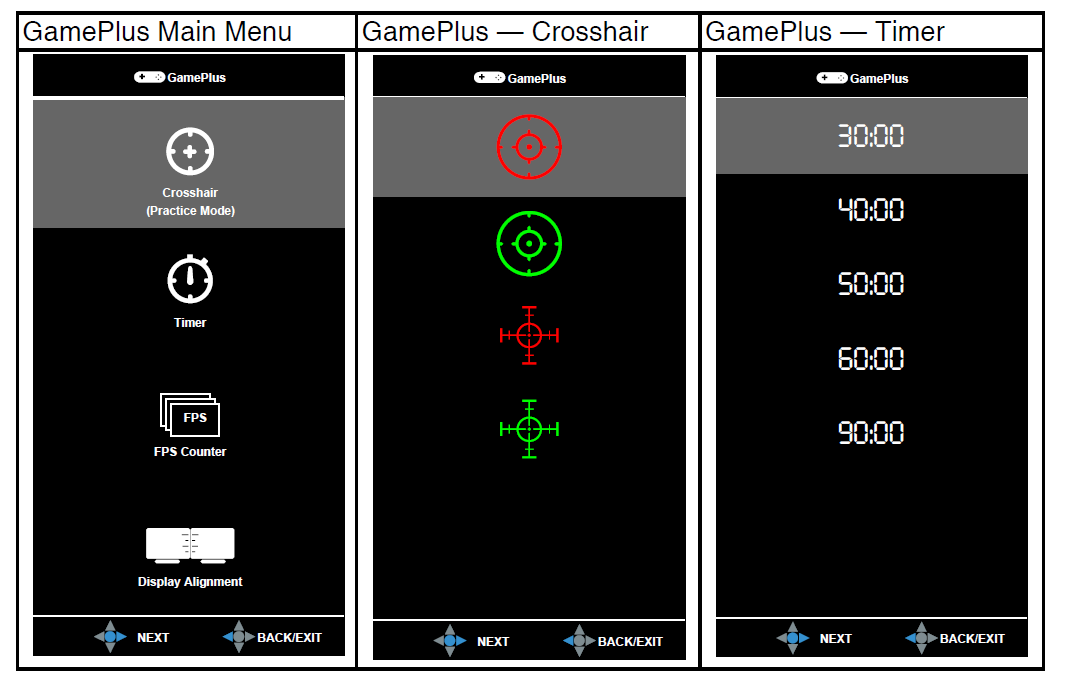 GamePlus also provides hotkeys which allow you to enable OSD crosshair, Timer, FPS counter and Display Alignment functions.
CROSSHAIR
You can select four different types of crosshair to suit your gaming environment.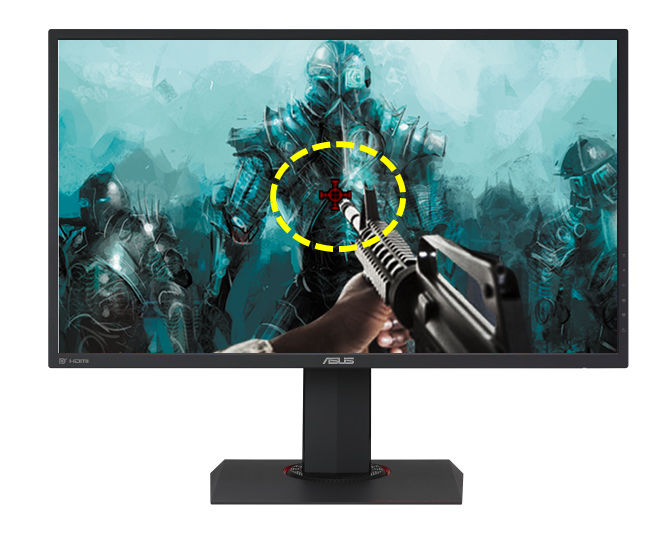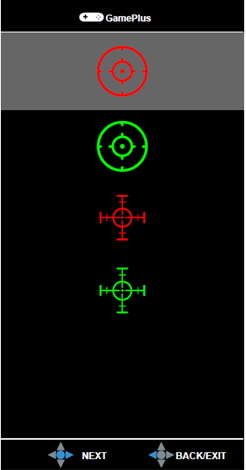 Choose from 4 different types of crosshair and adjust the crosshair position if needed.
TIMER
When playing either time-based or turned-based RTS (Real-time Strategy) games, this feature allows gamers to measure their target game rate.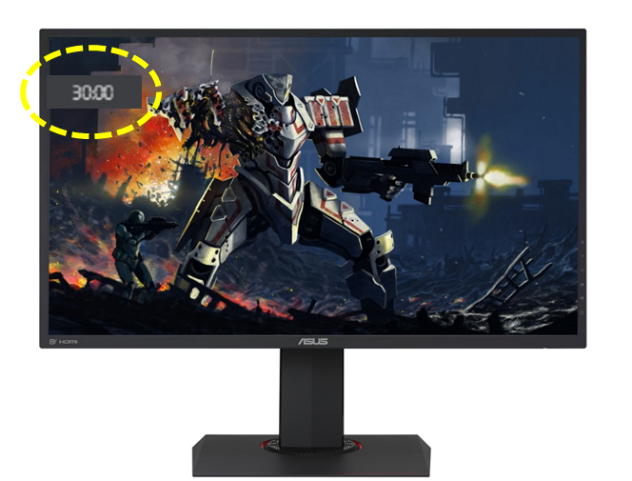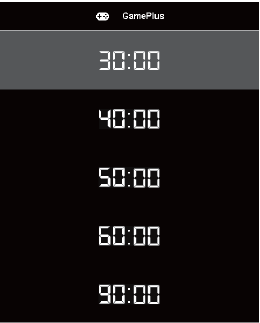 Select one of five different time intervals and show it at any position you want on the screen.
FPS counter
FPS(Frames per second) counter provides real-time refresh rate and can be a reminder when the frame rate runs abnormally. This allows users to pre-check for screen lag during gameplay and can be used in a variety of games.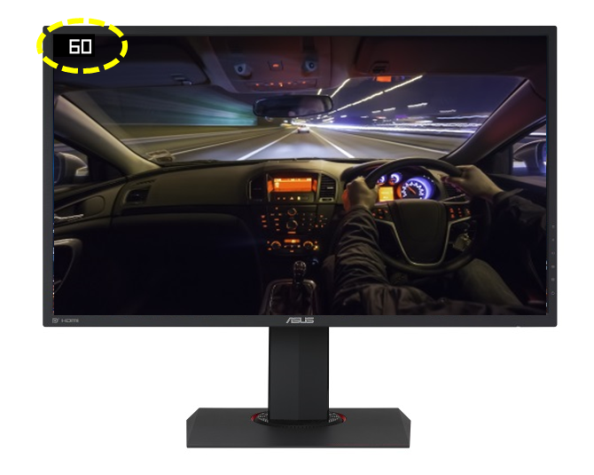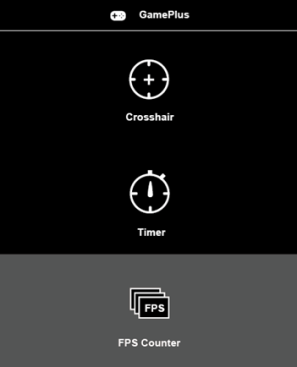 Activate from the OSD and the frame frequency (rate) will be counted/ displayed at the upper left of the screen.
Display Alignment
Display Alignment provides an easy way for you to set up an immersive visual experience by accessing the GamePlus hotkey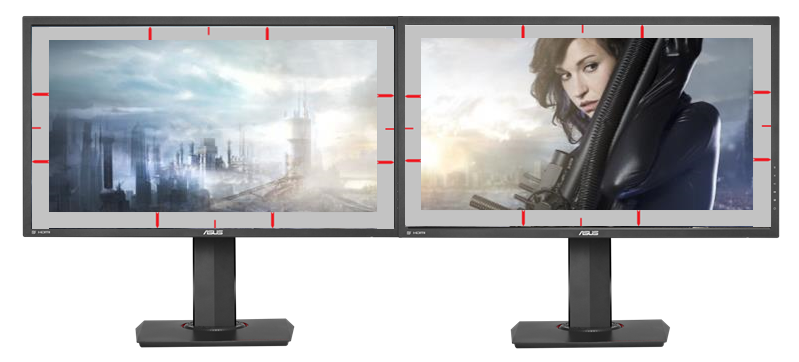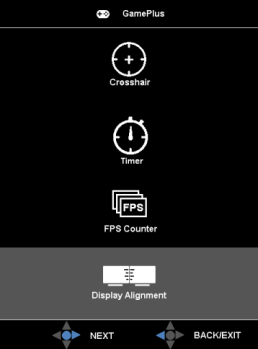 Activate from the OSD and the alignment indicators displayed on the 4-sides of the screen will help you line up your monitors.
How to enable GamePlus?
1. Press the

button to turn on the OSD menu
2. Open OSD (On-screen Display) menu -> System Setup -> GamePlus -> ON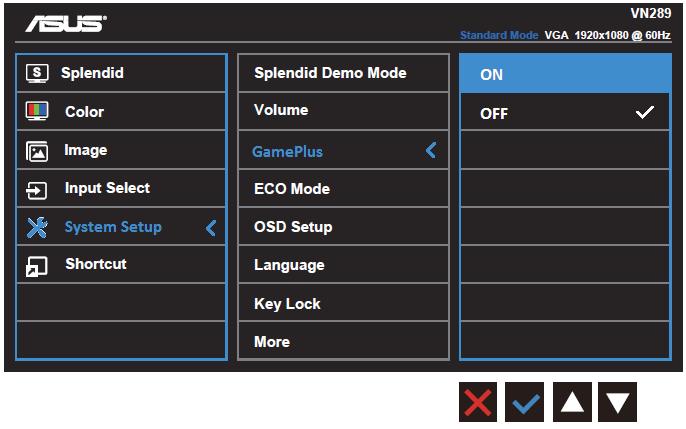 Note: The OSD arrangement may vary from different models.
3. Press GamePlus hotkey
It's

icon on the monitor: (The hotkey arrangements vary from each model.)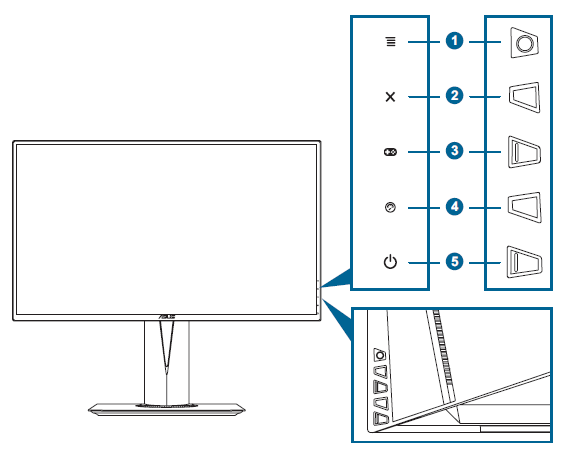 (PG Series)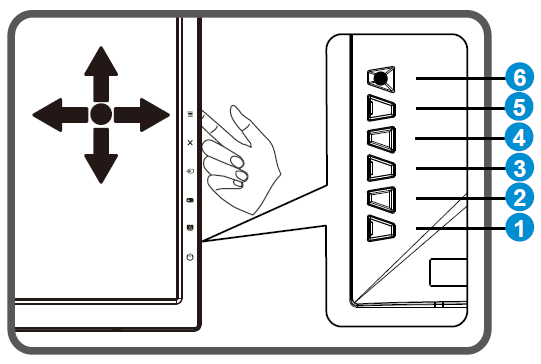 (MG Series)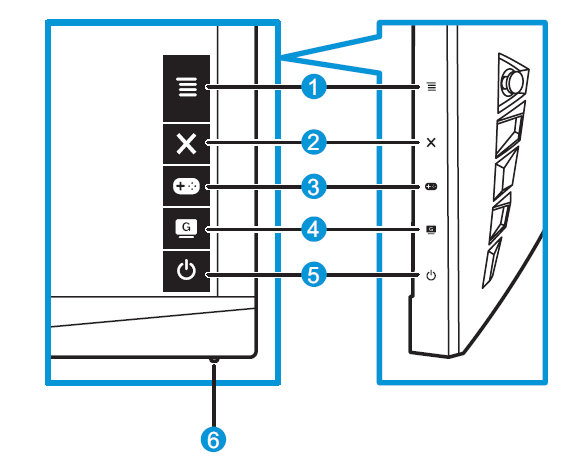 (XG Series)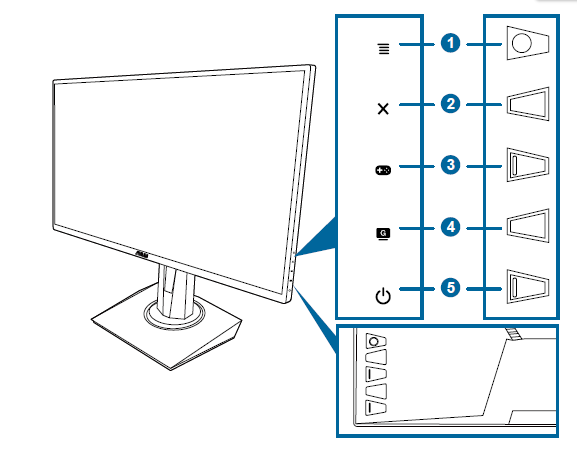 (VG Series)
After enabling the GamePlus, move the 5-way navigation up/down to select function and press to confirm the function needed.
Note: GamePlus functions will not display at the same time.
GamePlus model:
* VG series: VG278QE, VG278Q, VG278H/HR, VG275Q, VG258Q, VG255H, VG248QE, VG248QZ, VG245Q, VG245H , VG245HE,
* PG series: PG248Q, PG258Q, PG27UQ, PG278Q, PG278QR, PG279Q, PG27AQ, PG27VQ, PG348Q,
* XG Series: XG35VQ, XG32VQ, XG27VQ, XG258Q, XG248Q,
* MG Series: MG248Q, MG248QR, MG248QE, MG24UQ, MG279Q, MG278Q, MG28UQ