How do you know whether your fruit and
vegetables are
clean and truly
free
from pollutants and chemicals?
Are you confused about the importance of
pesticide-free fruit and vegetables?
Are you looking for a
family-used
tool
kitchen device that will ensure the safety of
your fruit and vegetables?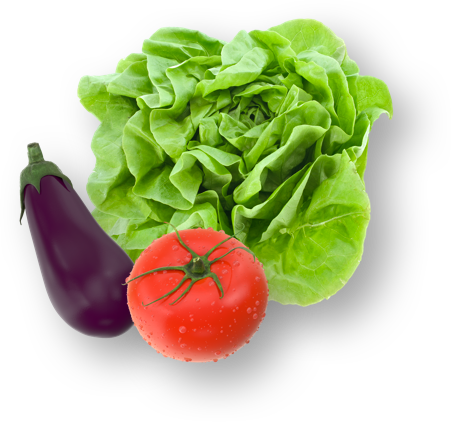 Help keep your family safe with ASUS PureGo
The ASUS PureGo Fruit and Vegetable Cleanliness Detector brings laboratory-standard food safety testing equipment into your kitchen. This stylish, easy-to-use device tells you quickly whether your fruit and vegetables are clean and safe. It accurately detects any impurities in the washing water, including pesticides*1 and other pollutants, saving time, saving water, and protecting your family's health!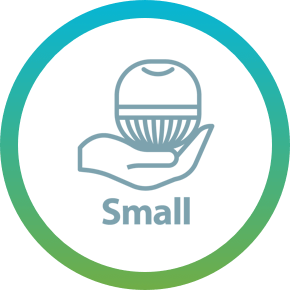 Lightweight Elegant Design
The beautiful design is easy to hold, and it features safe and convenient wireless charging.。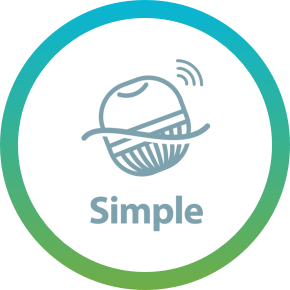 Intuitive Easy-to-Use *2
PureGo starts working automatically as soon as it's dropped in the water.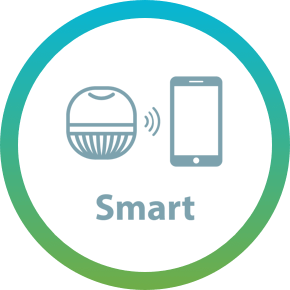 AI Sharing Wireless Charging
When PureGo is connected to the special mobile app, it monitors and store the entire food-washing process automatically, helping you to improve the way you wash your food. You can even share results with your friends or family!
*For Android & iOS

Advanced optical-detection technology
Designed to bring laboratory-grade food safety testing into the home
PureGo uses dynamic algorithms and innovative optical-detection technology to identify pesticides*1 and other harmful pollutants in water.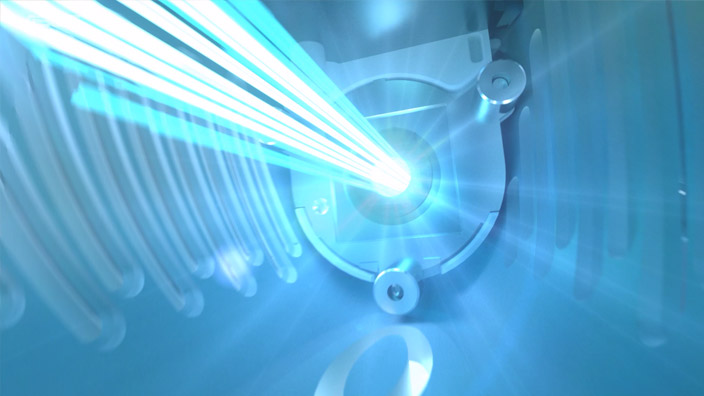 Safe wireless charging
The thoughtful and convenient design means there's no charging connector design, so PureGo can be safely immersed in water. There's no need to worry about wet kitchen environments and it won't botheraffect the way you wash your food.
Beautiful design
The smooth and sleek exterior design passes TFDA food container material verification; it's toxin-free and has a very ergonomic grip.
Spiral filter
28 blades with 2 mm gaps prevent the inflow of vegetable leaves, ensuring the accuracy of detection.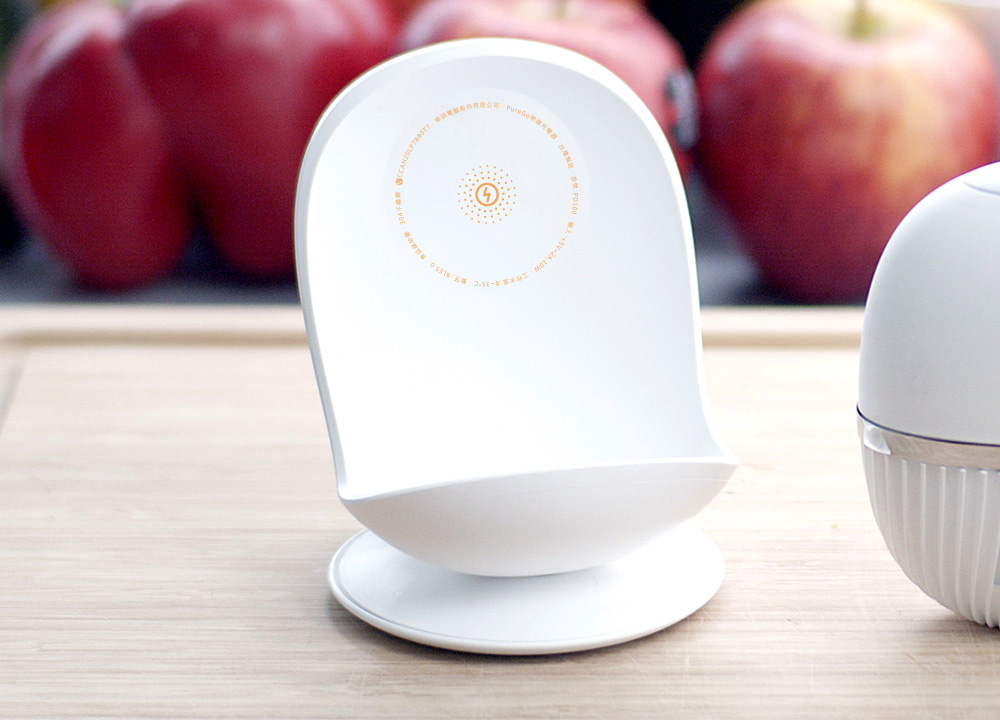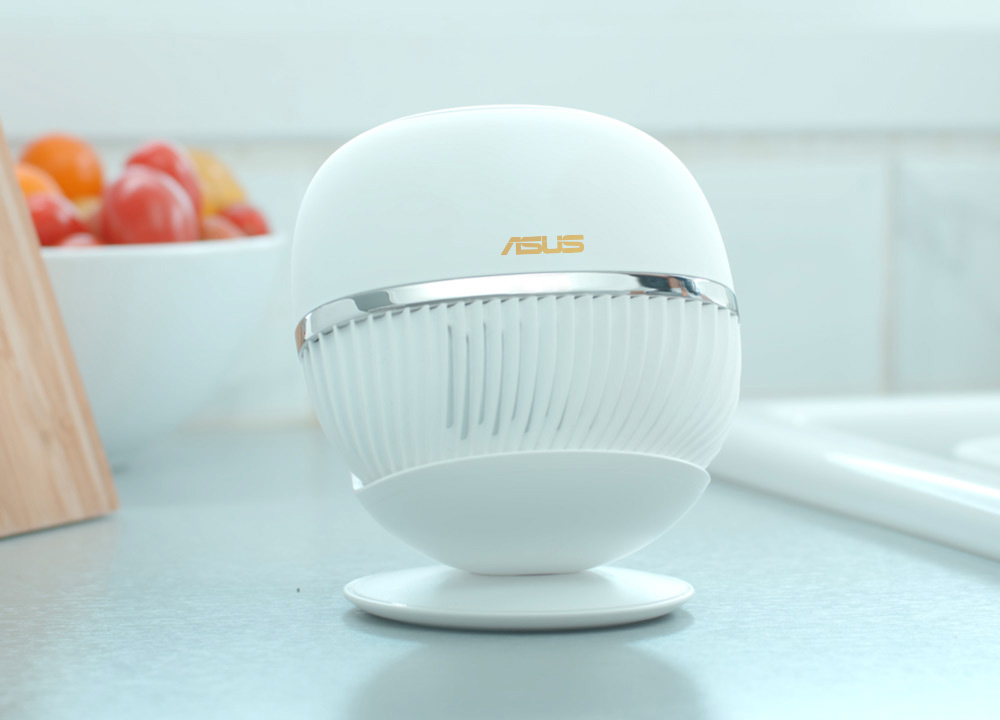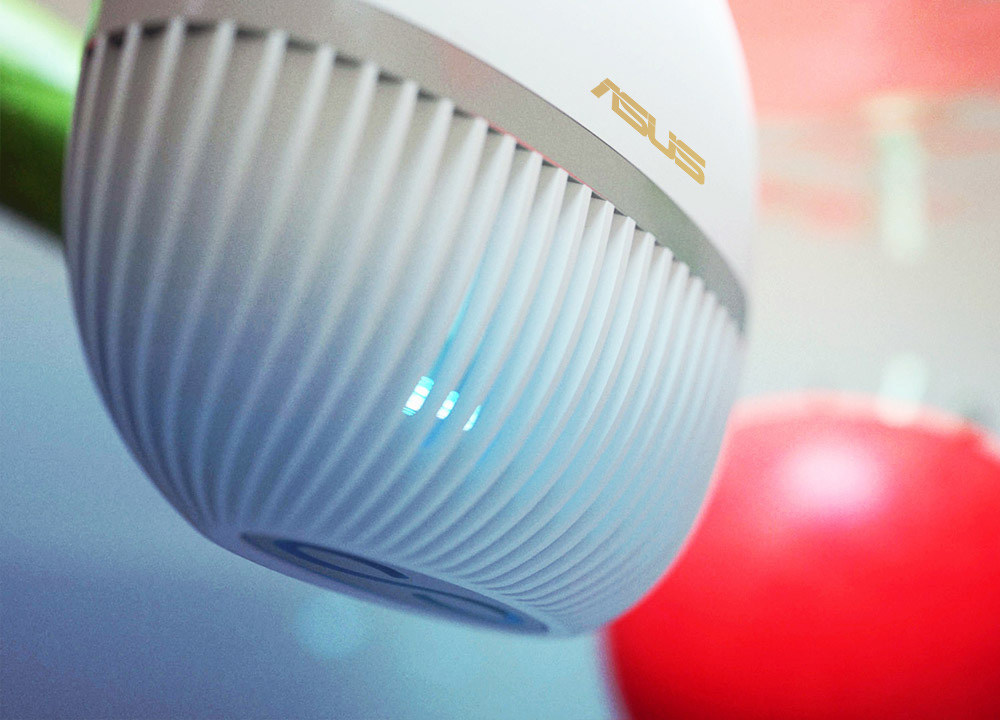 Instructions
Soak, rinse, and cut
Recommended washing steps
Clean
First, clean the dirt from the surface of the leaves and roots of fruits and vegetables with water or tools.
Soak
Soak the fruit and vegetables in clean water for 2-3 minutes to allow the pesticides or other residues on leafy vegetables, such as dust, to dissolve in water.
Rinse
Place ASUS PureGo in the water to start detection, using running water to wash away the pesticides or residues on the surfaces of fruits and vegetables. PureGo's ring indicator continuously detects the water quality.
Test
The water quality is shown by the ring indicator: When the ring indicator is red or orange, it means there are still -impurities in the water, and you should continue washing by repeating steps 2 (Soak) to 4 (Test). If the ring indicator turns green, it means that the washing water quality is close to a pollutant-free level.
Ring indicator display and dedicated app
Puts you in full control of the fruit and vegetable washing process in real-time
PureGo can be used on its own, or with the dedicated app for automatic reminders, putting you in full control of washing information via your mobile device.
The app gives you other handy functions, including real-time washing information, wash notifications and machine calibration reminders. It can also records the safety experience for every washing session via your washing log.
Your washing historylog can be shared with friends and families to improve food safety.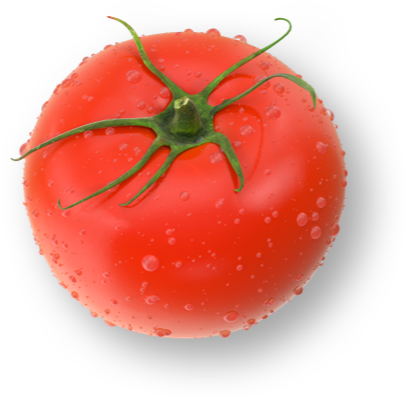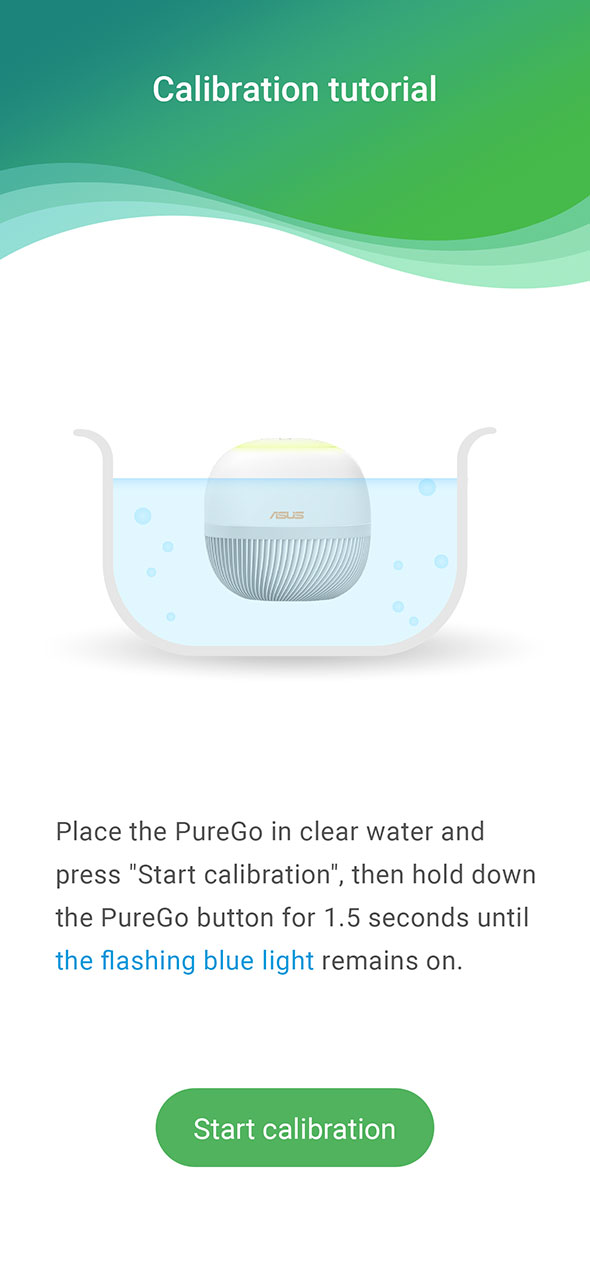 Simple operation
The PureGo app has one-button cleaning and calibration functions. It can display the washing status on a mobile phone in real-time, and sends washing notifications even if you're not in the kitchen.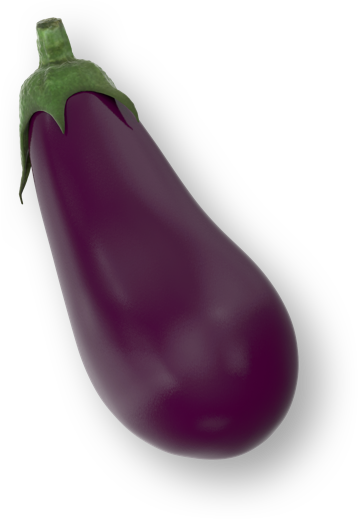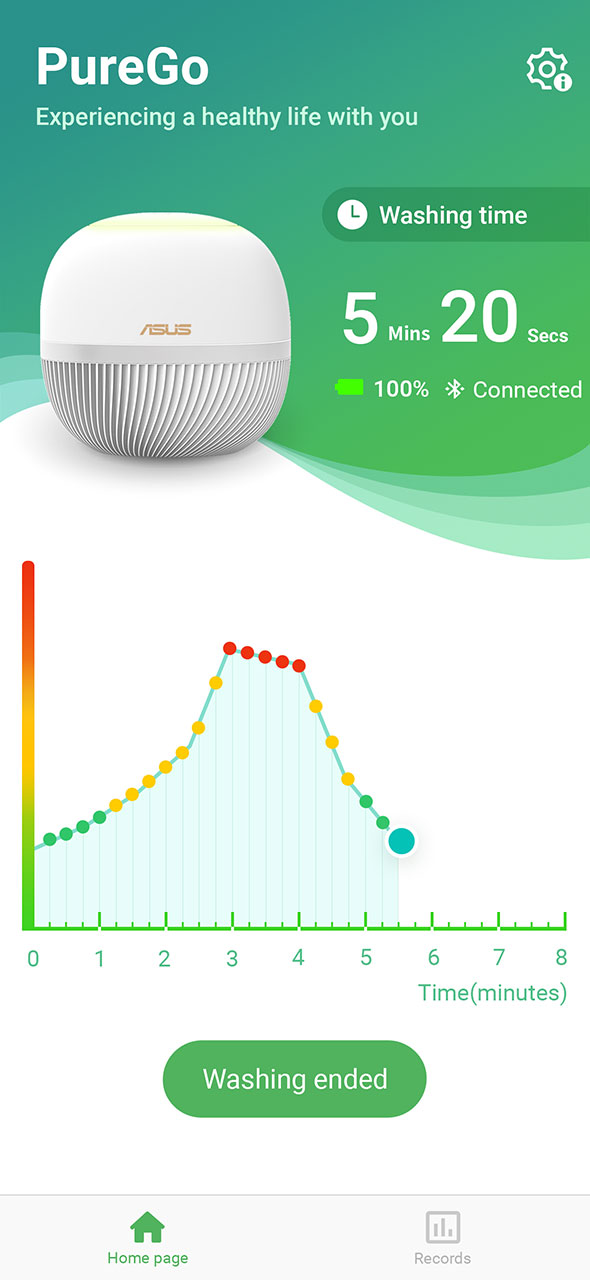 Washing helper with full records
Your food washing sessions can monitored with charts, helping you to improve washing efficiency and quality. Each wash result recorded in the washing history washing log lets you list the items washed and any purchase information, so over time you can get better and better at washing your food!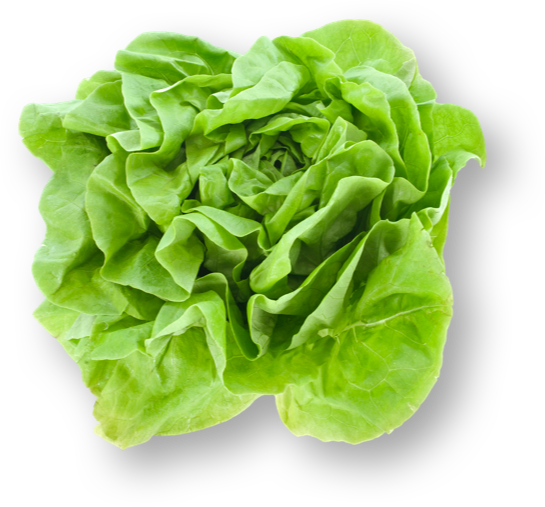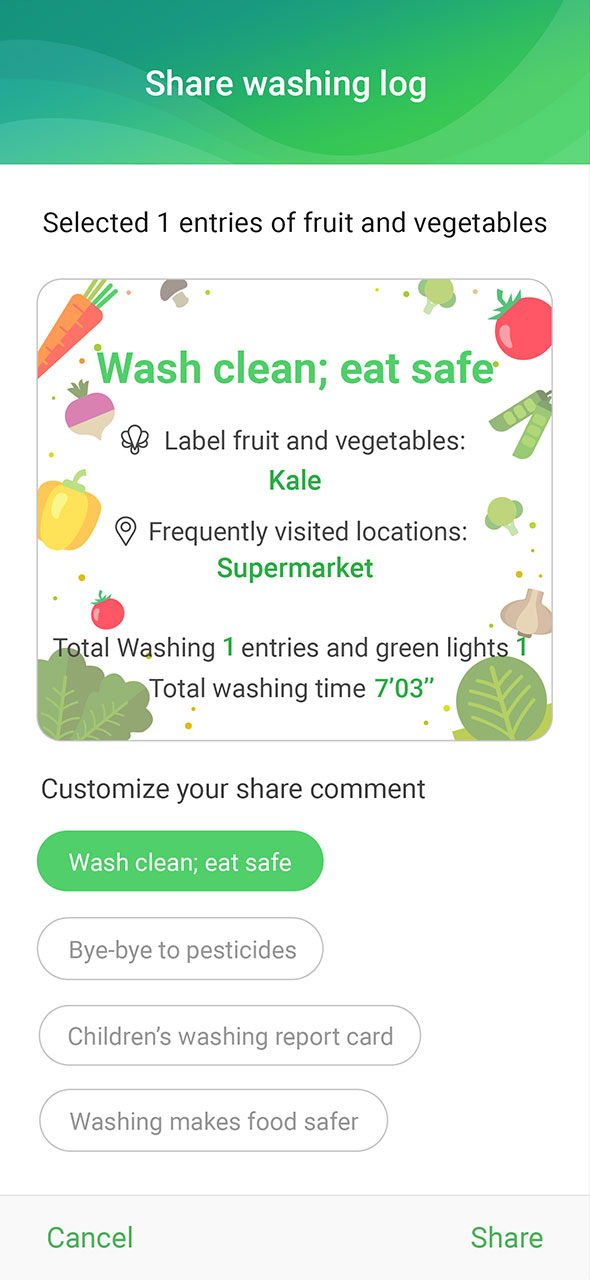 Healthy living, happy sharing!
Share your washing historylog via social media to invite your friends and family to live healthy lives together!
Material
| | |
| --- | --- |
| Outside case | Food-grade LSR |
| Internal detection area | Food-grade PPE |
Size
| | |
| --- | --- |
| Dimension (mm) | Device: 102 x 98 x 47 mm (L x W x D) |
Wireless
Hardware
| | |
| --- | --- |
| Weight (g) | 180 |
| Battery Capacity | 1200mA/h |
| Charger | Wireless charger |
| Input | DC:5V, 2A |
Operation condition
| | |
| --- | --- |
| Continuous operation duration | 6 hrs( Water Temp.: 25℃) |
| Working water Temp | 8℃ ~ 35℃ |
| Storage environment | -10℃ ~ 50℃ / 0 ~ 95 % |
Fruit and Vegetable test list
Description
Fruits and Vegetables not applicable to the test results
(Including but not limited to:)
Rich in phytochemicals (Chlorophyll / Anthocyanin); colorants are released in large amounts when washing these fruits and vegetables. This may affect the test results.
Okinawa Spinach, Red Amaranth, Strawberry
Rich in phytochemicals or plant spores, which are released in large quantities when washed and may affect the test results.
Mushrooms, Cloud Ear Fungus, Seaweed, Enoki Mushroom
PS 2: Asus exclusive feature before 2020.